This gluten-free instant pot pork with cinnamon apples is a quick and easy dinner that can be prepared and on the table in under 25 minutes.
I love a quick and easy weeknight dinner and this instant pot pork with cinnamon apple recipe hits the spot.
I love making this gluten-free instant pot pork with cinnamon apple because it looks like a gourmet dinner. Everyone thinks that I slaved away over it but in fact, it only took me mere minutes to make. The sweetness of the apples goes perfectly with the protein filled pork. You can serve it over rice, mashed potatoes or just with a nice salad.
If you have an Instant pot do you know why it's all the rage. You can cook meals in a fraction of the time it takes to traditionally cook them. In our busy world with the schedules we all have, this is a great improvement for the kitchen. While there are many of them to choose from, I like my 6 quart 9-in-1 instant pot. It has lots of features including a cake cooking button…yum!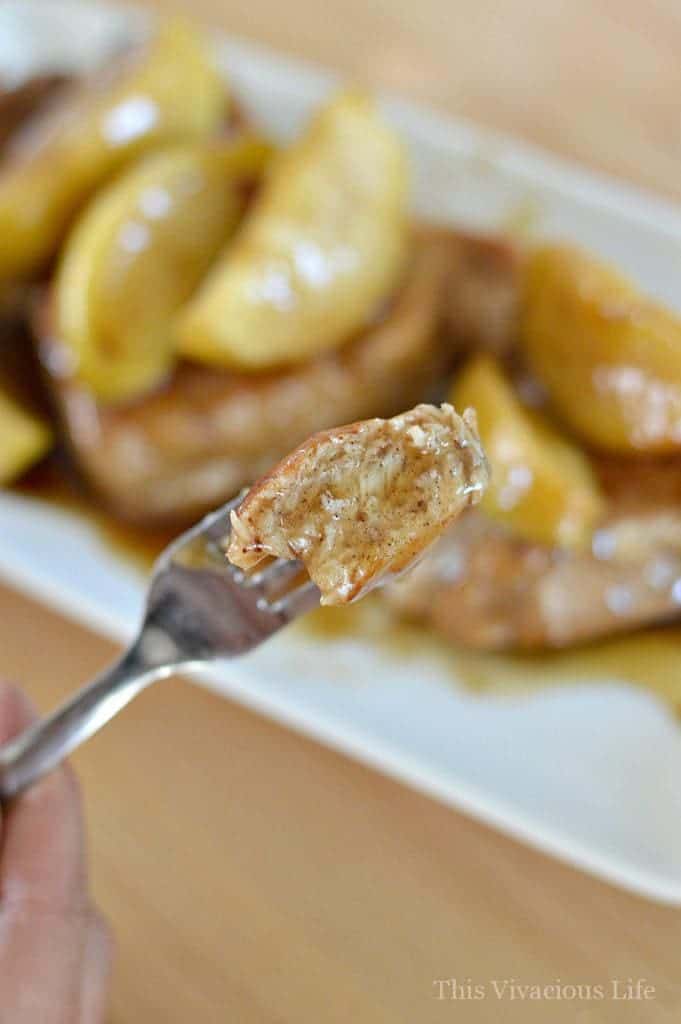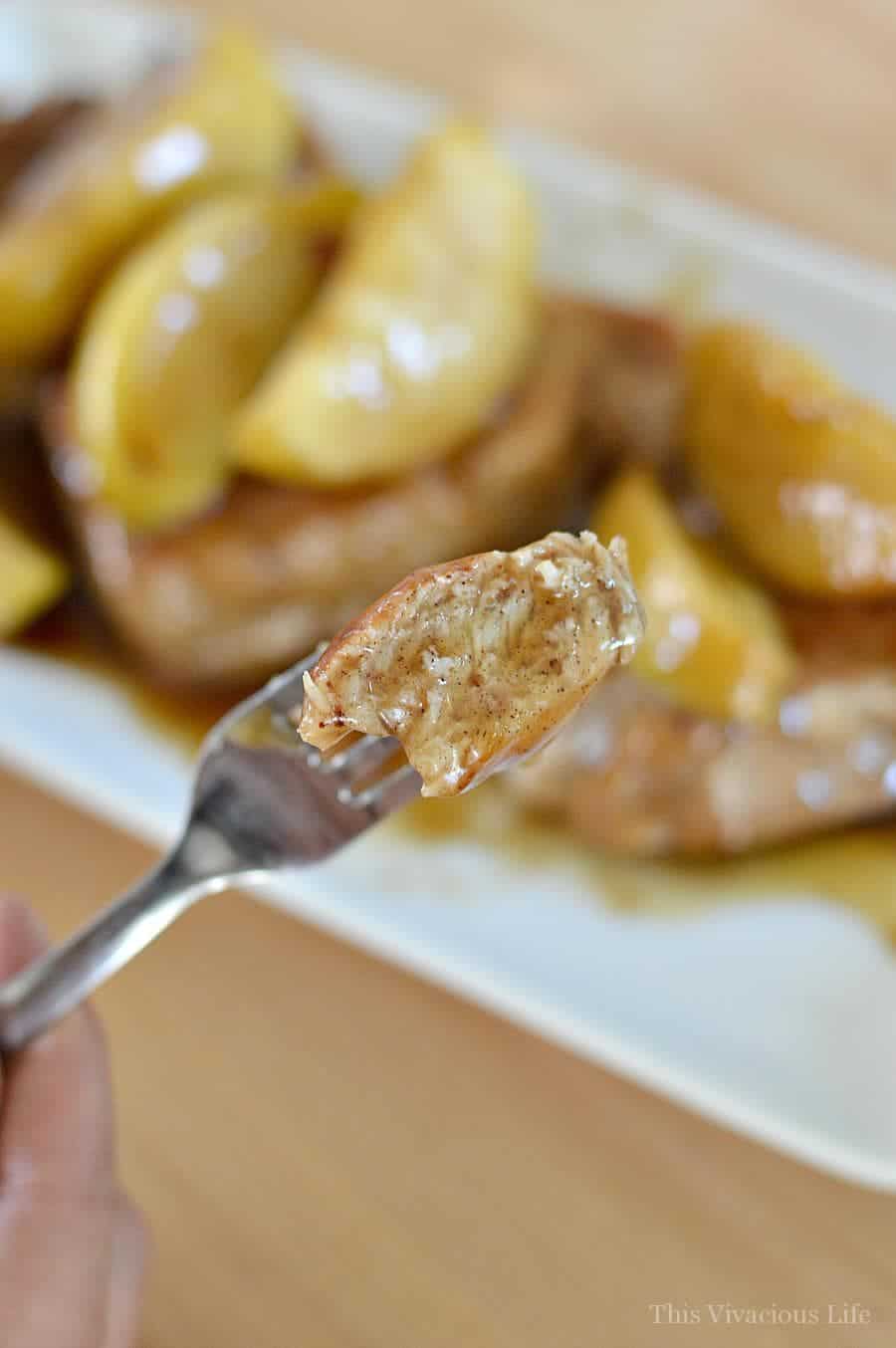 Instant Pot Gluten-Free Pork with Cinnamon Apples
Ingredients
1.5 lbs. boneless pork loin chops
2 large Fuji apples, sliced
6 T butter
1 C brown sugar
1/4 C cornstarch
1 tsp. cinnamon
1 (12 oz.) bottle Dry Sparkling fuji apple soda (or another apple soda if you can't find this one)
Instructions
Place 2 tablespoons of butter in the bottom of your instant pot and push sauté
Let the butter melts then place the pork chops in the instant pot
Meanwhile, combine remaining 4 T melted butter, corn starch, brown sugar, cinnamon and apples together in a bowl
Sautéed pork chops until lightly browned on one side then flip over and do the same on the other side
Turn the instant pot off and spoon the apple mixture over the pork chops
Pour the dry sparkling soda over everything and seal the lid
Push pressure cook or manual for 15 minutes
Once it has finished cooking, let it naturally release pressure for 10 minutes then quick release the remainder and open the lid
Serve pork chops smothered with apples and sauce over top
https://www.thisvivaciouslife.com/instant-pot-pork-cinnamon-apples/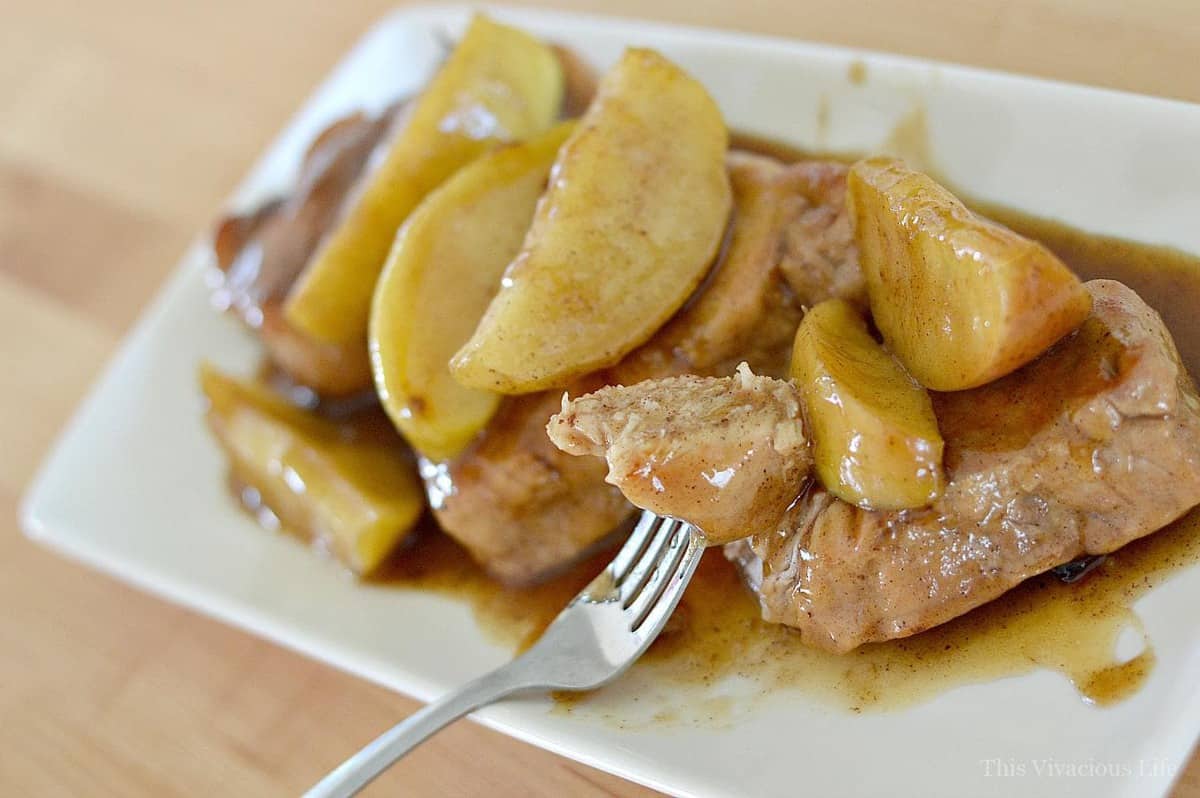 If you like this dinner idea, here are a few more for you to try…
Chicken Cordon Bleu Pot Pie
Rosemary Oaty Chicken Nuggets
Gluten-Free Shake n' Bake Chicken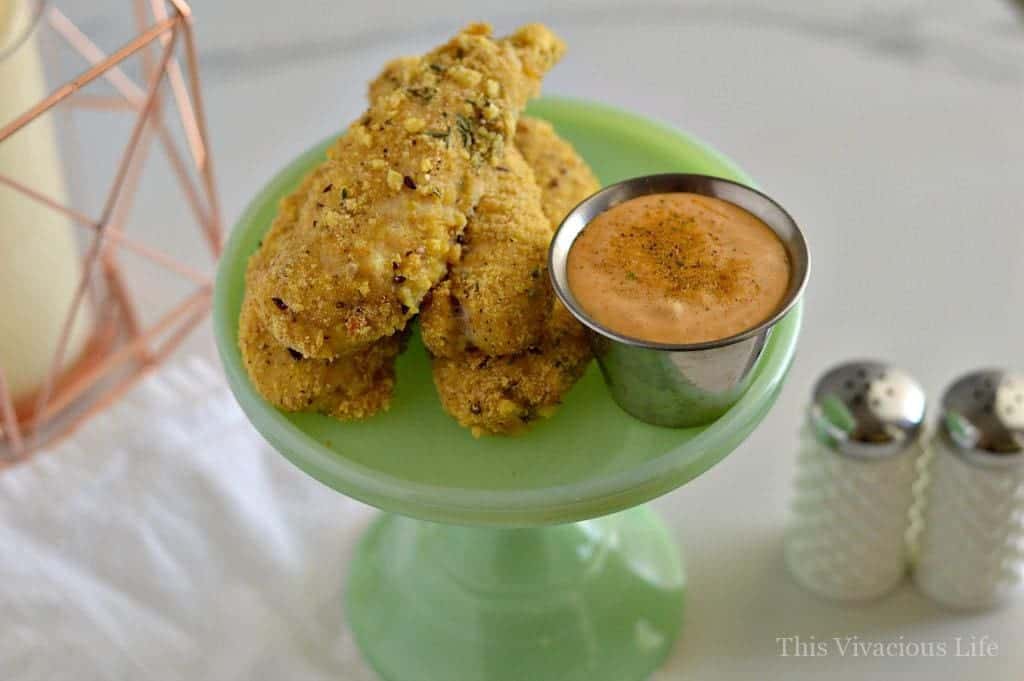 *Thank you to Dry Sparkling for sponsoring this post. I was provided with monetary and product compensation. All opinions are my own.