In this post, we want to talk about all of the tips and tricks when it comes to the best way of reheating Thanksgiving sides. From casseroles to turkey and breads, we cover it all.
One of the best things about Thanksgiving dinner is the leftovers. Not only do you get to enjoy all of the food during the traditional meal, you get to enjoy the Thanksgiving leftovers for breakfast, lunch, and dinner!
You can eat Thanksgiving food any time during the day (or night) in my opinion. It is easy to make more food for your Thanksgiving menu than you need because there are so many Thanksgiving side dishes to make.
Everyone has a favorite side and by the time you have made something for the whole family, you have more food than you need. We especially love the sides in our honey baked ham sides roundup.
A trick that I use when I am hosting Thanksgiving dinner is making a lot of the food a day or two before Thanksgiving day. There is no need to make every single side dish and dessert the morning of Thanksgiving.
Subscribe to This Vivacious Life
Receive a free e-book of Instant Pot recipes!
That causes a lot of stress that you do not want or need. Plus, most people usually do not have a kitchen big enough to make everything. You would need multiple ovens and slow cookers to make everything in time.
And, think about all of the people that would be in the kitchen to make everything in one day. There would definitely be too many cooks in the kitchen.
Many sides can be made ahead of time and reheated the day of big meal. We have a whole post talking about how early you can make Thanksgiving sides that will give you an idea of how to plan out your Thanksgiving meal plan.
Other helpful information: Here is what we recommend for how early can you make Thanksgiving sides. You can also use our Thanksgiving non perishable foods list to help you with shelf stable cooking.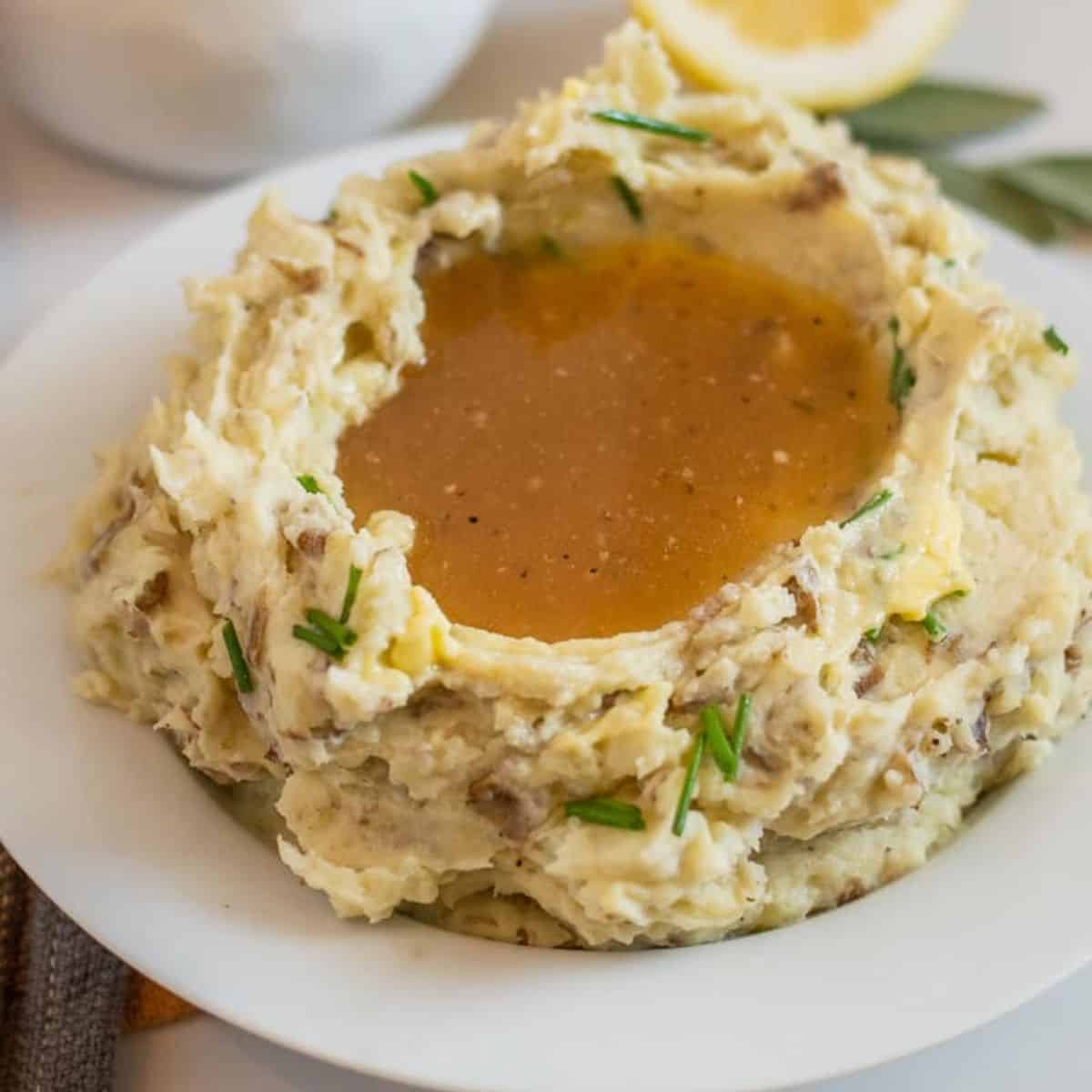 Mashed Potatoes
Our mashed potato recipe is perfectly creamy and cozy. We love to pair it with our gluten-free gravy, but you can also use butter if you prefer. Either way, these potatoes are the best recipe around.
The easiest way to reheat mashed potatoes is in the microwave. Make sure that the mashed potatoes are in a microwave-safe baking dish before doing placing them in the microwave.
Then, add in a splash of water and mix so the potatoes do not dry out. You can also add cream or milk.
After stirring in the water, cover the potatoes with a lid of some sort and heat up for a minute in the microwave. Stir the potatoes and keep reheating until you reach the desired temperature.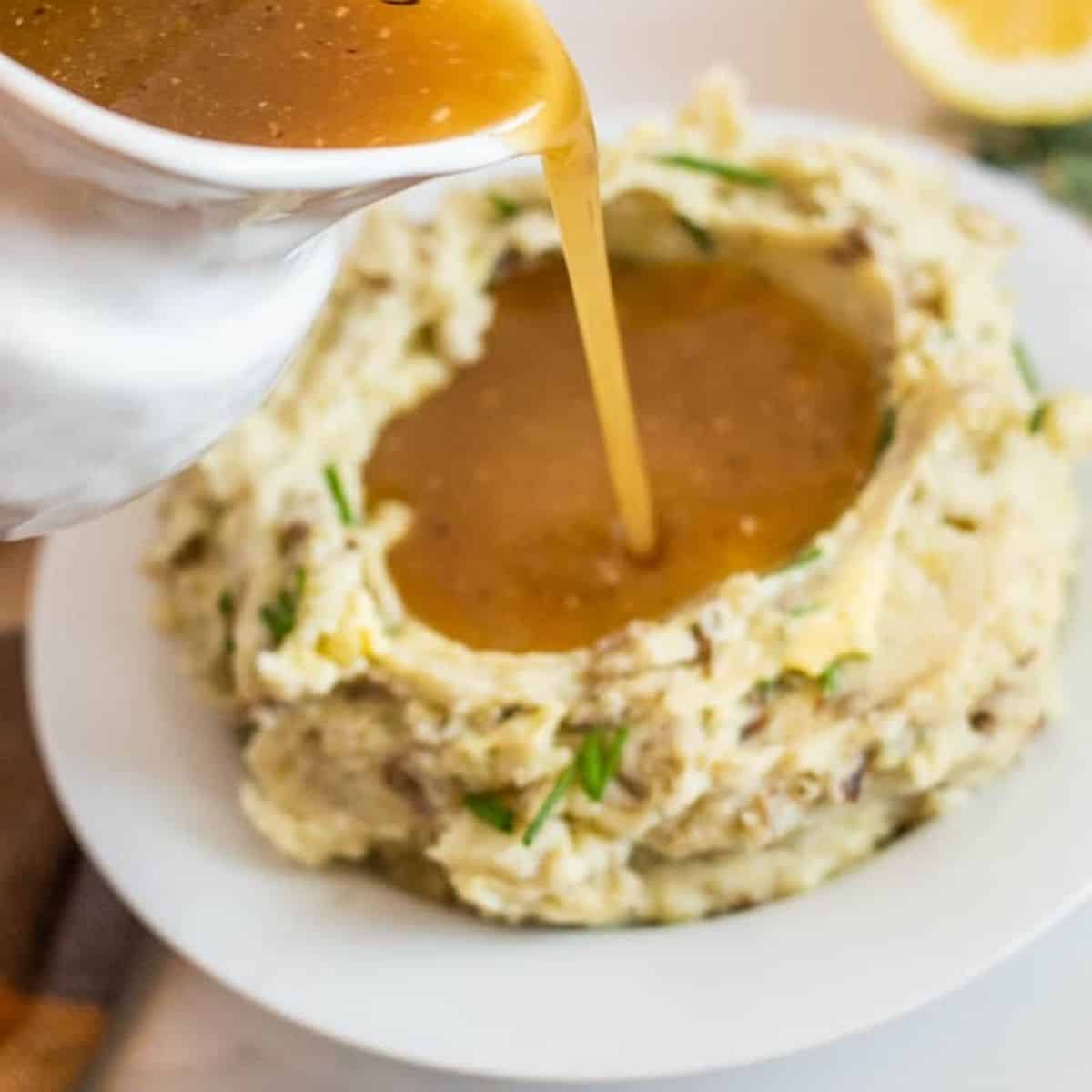 Gravy
This gluten-free gravy recipe is flavorful and super easy to make. Once it cools, it will have a gelatinous texture to it. It will quickly get back to its normal texture once reheated.
An easy way to reheat the gravy is to put it in the microwave for one to two minutes. Make sure you take it out and stir occasionally for it to evenly heat up.
Another way to reheat this yummy gravy recipe is to place in a stovetop pan and bring it to a liquid over medium heat. Either way works!
And if you notice the gravy is a bit too thick, just add some water until it reaches the desired consistency.
Turkey
We came up with a gluten-free Thanksgiving turkey for all of our friends who have a gluten intolerance or have celiac disease. You will find this recipe is incredibly easy and you will have plenty of leftovers!
For turkey leftovers, you can eat it cold or warm. Sometimes cold turkey in a gluten-free bun hits the spot. But, if you are wanting to reheat turkey, we have tips for you.
You most definitely can reheat turkey in the microwave. Put the turkey in a microwave safe-container with a bit of chicken stock or turkey stock and butter and cover with plastic wrap.
Then, heat up in the microwave at 70% power for one minute per pound of reheated turkey. You can also fry in some grease or butter for a crispy turkey.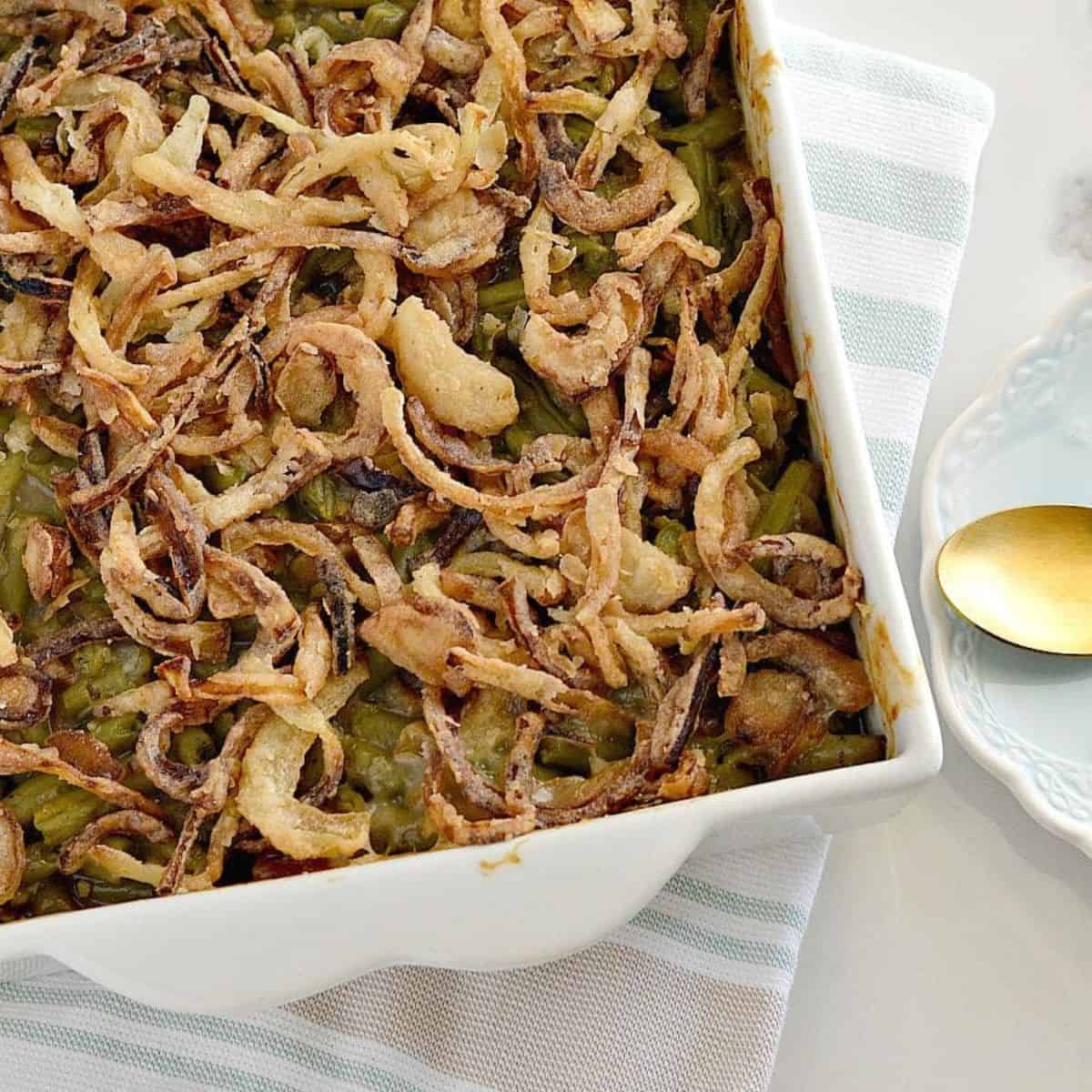 If you are wanting to reheat the turkey for your family or a larger crowd, try reheating your turkey in the oven. Preheat the oven to 300 degrees F, put the turkey in aluminum foil with a bit of gravy and butter inside.
Close up the foil to not allow the steam escape, and allow it to reheat for 30 to 45 minutes. This way, the turkey will retain the moisture you worked so hard for.
Top tip: Store your leftover turkey breast in an airtight container in the fridge for it to retain moisture. This will make reheating the turkey a lot easier.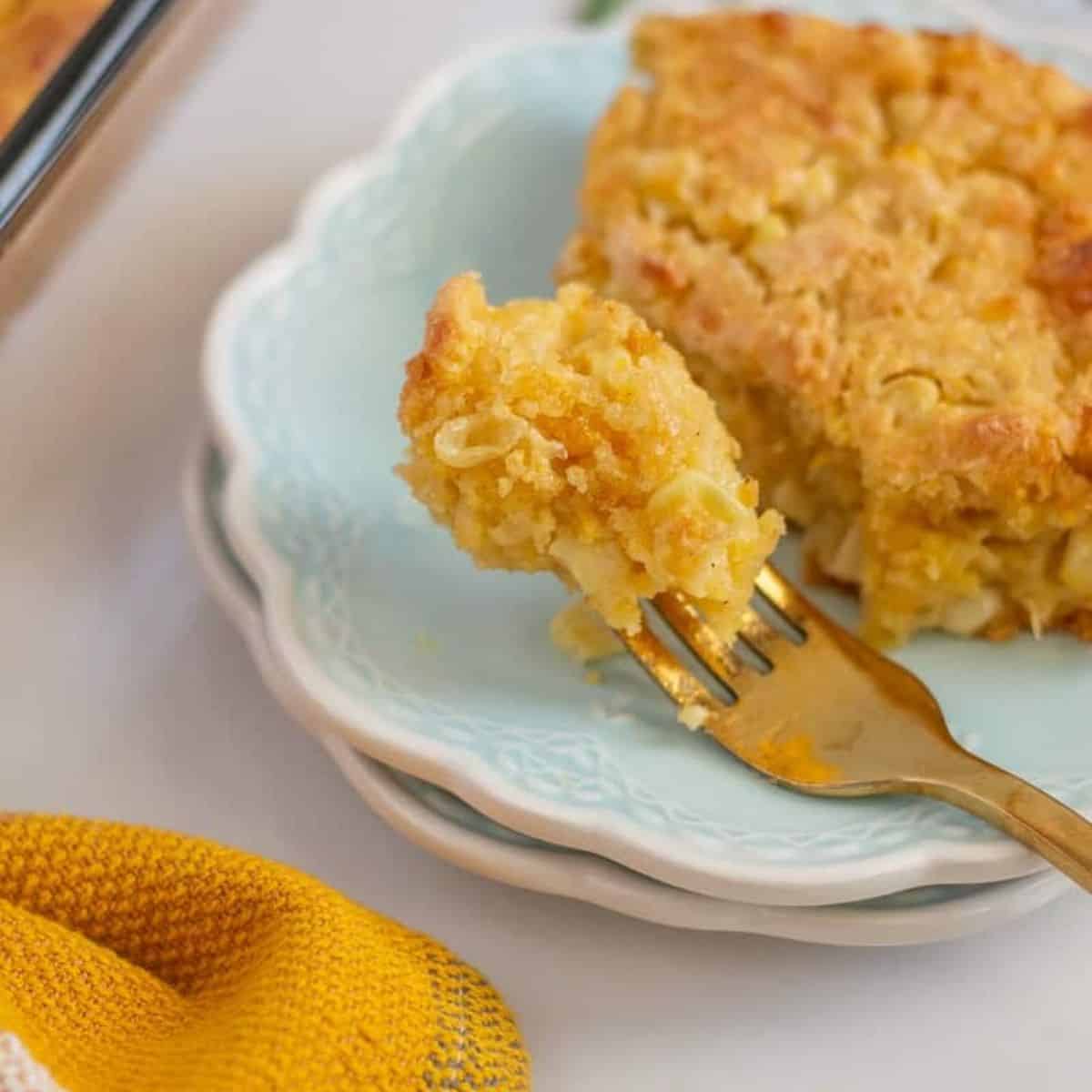 Casseroles
I usually cook my casseroles the day before Thanksgiving because they take longer to cook and take up oven space. They are also easy to reheat.
Some of my favorites are our gluten-free corn casserole, gluten-free sweet potato casserole, and gluten-free green bean casserole.
To reheat a casserole, cover it with aluminum foil and reheat at 350 degrees F until heated throughout. You can also make a casserole ahead of time and freeze it.
If you take this route, still reheat at 350 degrees F but for 20-30 minutes. This will avoid dry out.
Dinner Rolls
For Thanksgiving, I love making our gluten-free crescent rolls and our gluten-free biscuits. They are always best fresh out of the oven, but reheating them works too.
If I'm being honest, I usually throw them in the microwave because it is easy and quick.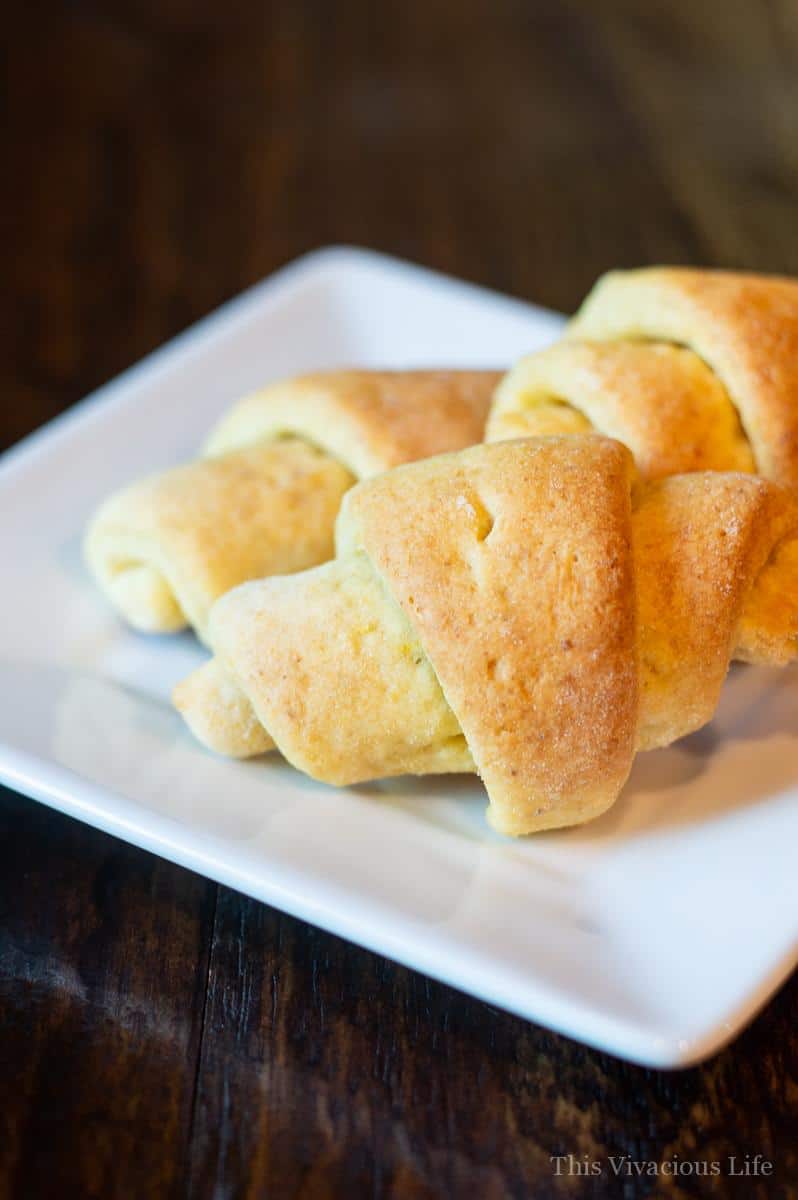 If you want to reheat them in the microwave, wrap the roll in a wet paper towel and warm for 10-20 seconds. Make sure to place it on a microwave-safe plate as well.
For reheating in the oven, wrap the rolls in aluminum foil and place on a baking sheet. Then bake them at 350 degrees F until warm (usually about 10-15 minutes).
Stuffing
You can reheat our stuffing either in a skillet or the microwave. For a quick option, put the stuffing and a bit of butter in a microwave safe bowl. Warm it up for one minute increments and mix until reaching the desired temperature.
To reheat in a skillet, put the stuffing in with a bit of butter and chicken stock. Stir occasionally until it is warm all the way through.
Instant Pot Carrots
Our Instant Pot carrots take only 5 minutes to make so you can usually make them last minute, but if you want to cook them ahead of time you can definitely reheat them.
All you have to do is microwave them until they have reached the temperature you desire. Pro tip: top with extra herbs and maple syrup before serving for some extra flavor.
Happy Thanksgiving!