this post may contain affiliate links
Christmas dinner is made up of a perfectly cooked pork ham and honey baked ham Christmas sides (they really are the best side dishes!). There are so many amazing side dishes to choose from that pair well with ham.
It has become a family tradition in our house to have plenty of tasty side dishes on our dinner table for our Christmas feast. A great way to take a meal from good to great is to have a great side dish, or dishes.
Depending on what you and your guests like. I find it easiest to have plenty of sides so everyone has options. So if you are looking for some Christmas side dishes, you are in the right place.
I absolutely love Christmas. I love the decorations, the music, and especially the food. Christmas day gives you an excuse to make a large delicious meal for all of your loved ones.
Of course the ham is an incredibly important piece of the meal as it's a holiday classic. But I think the side dishes really add that extra pizzaz you need to have a great meal.
Subscribe to This Vivacious Life
Receive a free e-book of Instant Pot recipes!
Side dishes are especially great when you are feeding a large crowd. The more sides you have, the more food you have!
It's also fun to have your guests bring a side so you can share sides and recipes. That way, you won't have to make all of the food and you get to try new ham side dishes.
These recipes also work for Easter dinner or Thanksgiving dinners as ham is a common main course for these holidays. Some of my favorites are fresh green beans and sweet potatoes.
Cheesy casseroles, country cornbread stuffing, and healthy veggies are great also. We know that the holiday season is a busy time, so all of these recipes are the easiest side dishes.
I know that our mashed potatoes and gravy are a crowd favorite. The gravy has such a rich flavor and is gluten-free, so everyone can enjoy it! These potatoes are perfect for Sunday supper too.
The best part of having a lot of side dishes is you will have leftover ham and ham dinner sides. I think leftovers are one of the greatest things about holiday dinners.
Here are some Christmas sides that have flavors that will dance on your taste buds. They will also have people going for seconds and thirds…
**Do pay attention as some of these easy side dishes are NOT gluten-free.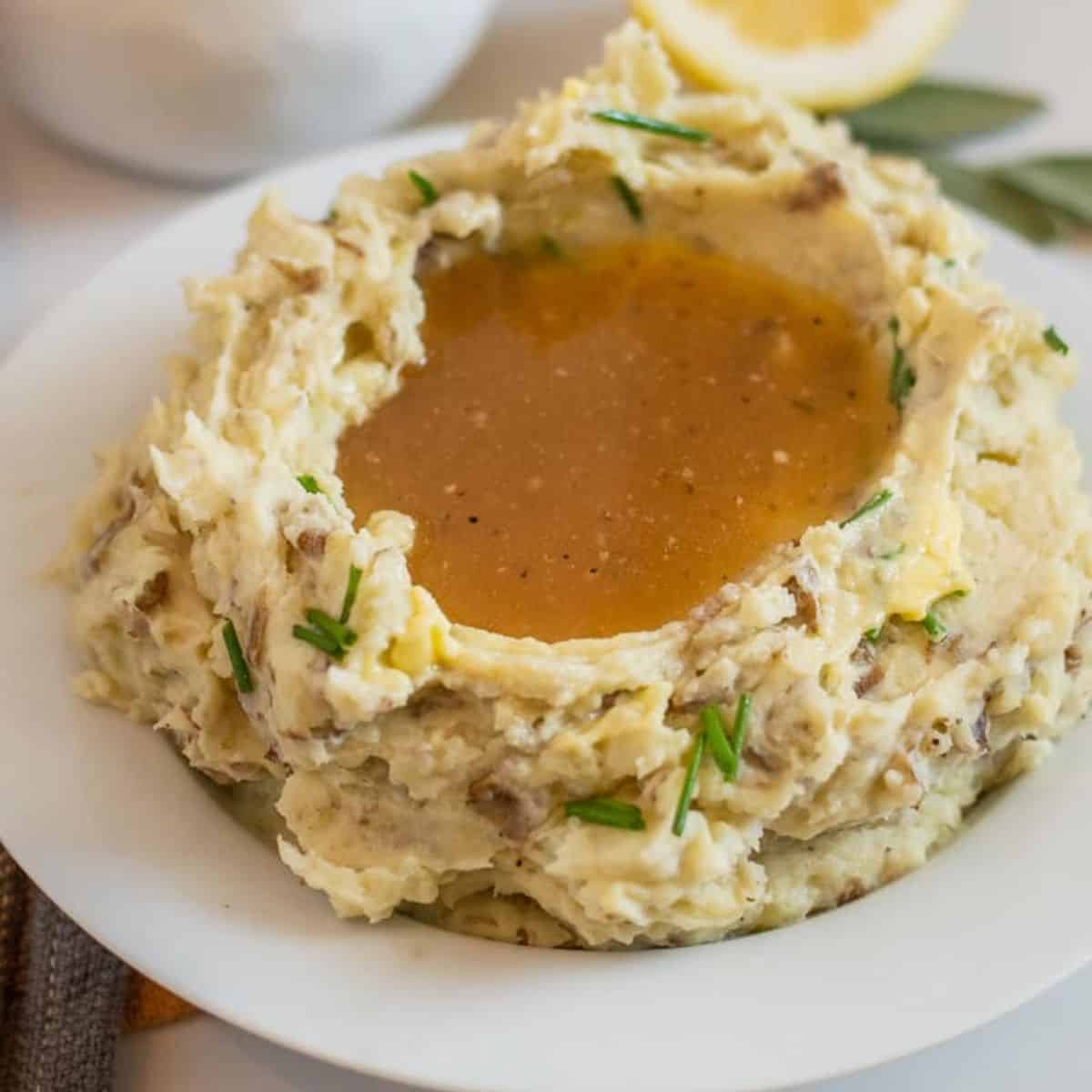 Our gluten free mashed potatoes are creamy, decadent and as cozy as any food can be! Plus, they are super simple to make and can be enjoyed with warm butter or our gluten-free gravy, whichever you prefer.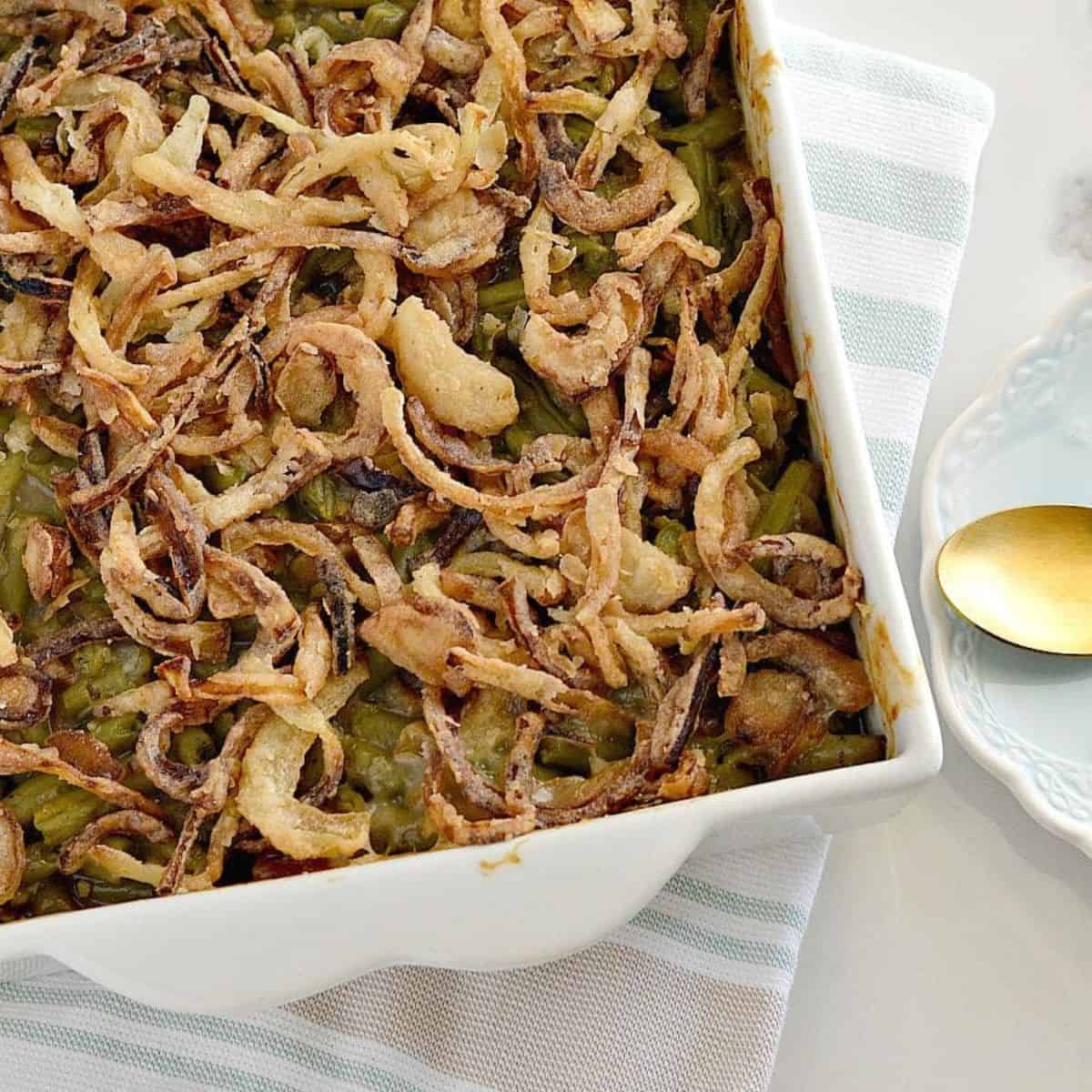 This gluten free green bean casserole with homemade fried onions tastes like the traditional green bean casserole you remember and loved every Thanksgiving.
The crispy onion topping takes it to another amazing level and only take a few minutes to make!
These Instant Pot carrots are the perfect easy side dish with simple ingredients like whole carrots, fresh herbs, and water! Serve alongside weeknight dinners for a healthy meal.
Instant Pot recipes are my favorite because they have little prep time and clean up! Not only that, but I think an Instant Pot makes softer carrots than the oven or stovetop.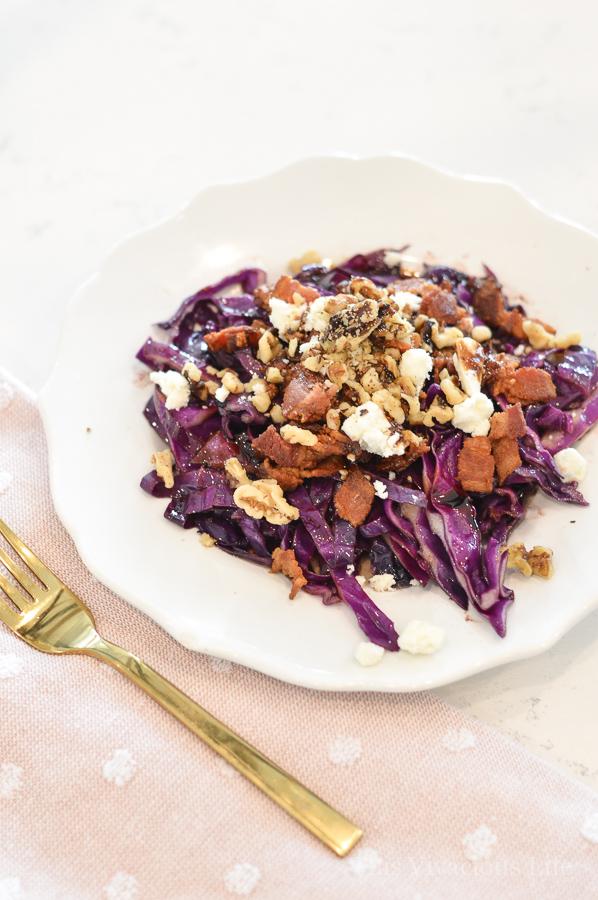 This warm red bacon cabbage salad takes only 15 minutes to make and has been a family favorite recipe of ours for over 15 years. I am excited to share it with all of you!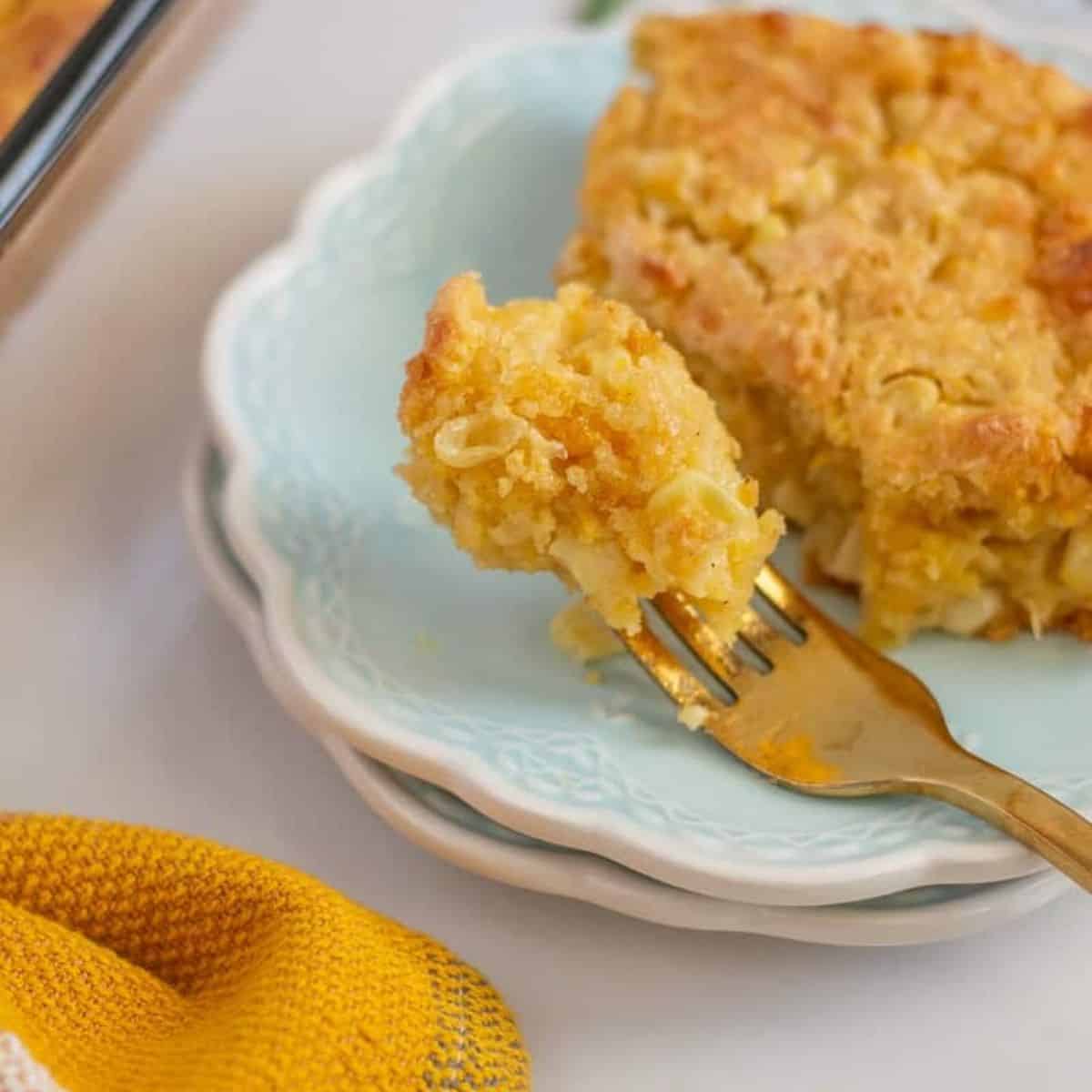 Gluten free corn casserole is the perfect sweet yet slightly salty side dish. It is cozy, comforting and so easy to make!
This easy recipe is perfect for holiday dinners. It is one of my go-to gluten-free recipes when I need a simple side dish for a holiday meal.
It is the perfect balance of sweet and savory that the whole family will love!
These fluffy gluten free biscuits are like little pockets of buttery, flaky Heaven. Featuring gluten free flour and rich, creamy buttermilk, they are great when eaten sweet or savory.
Our gluten free biscuit recipe is perfect for a yummy breakfast, a side dish, or even for a comfort snack.
They are incredibly easy to make and you may have to double the recipe because everyone will go for seconds or thirds! They do at our house…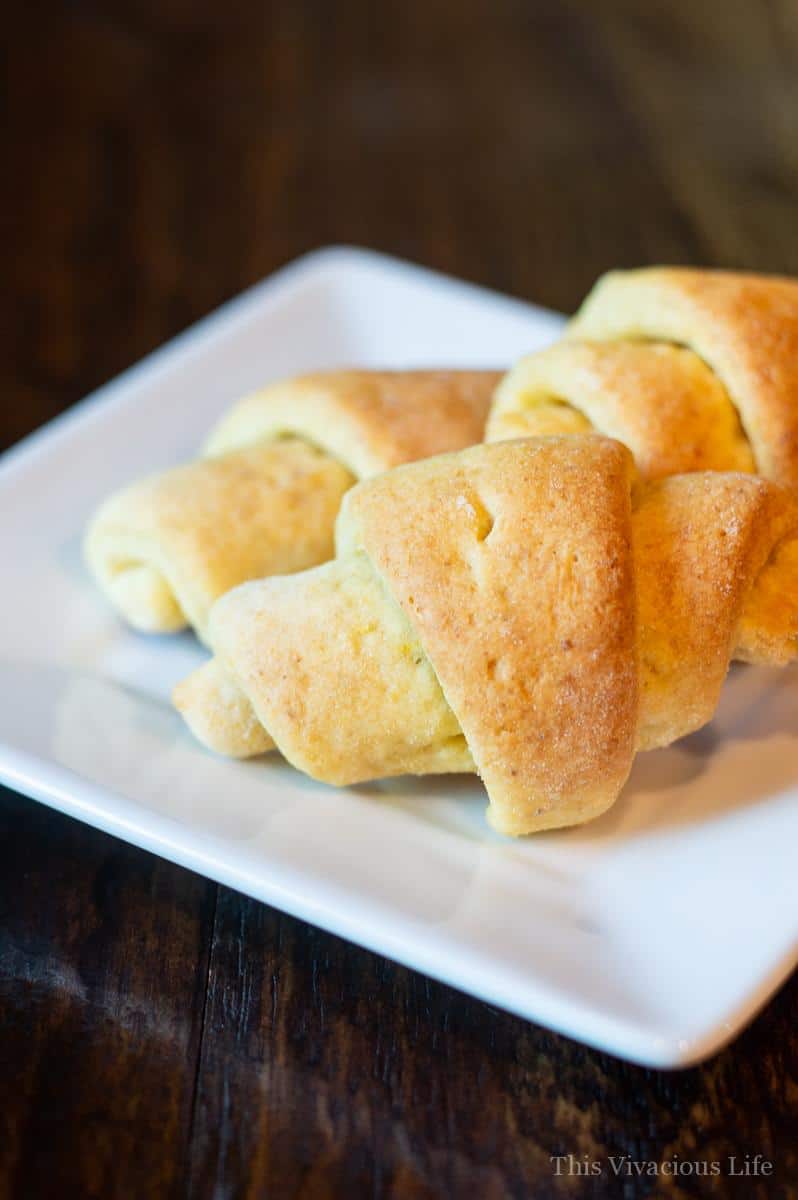 Gluten-free crescent rolls that are literally the BEST you have ever tasted! Thanks to a special blend of gluten-free flour, they are flaky, fluffy and so delicious. Nobody would ever know they are gluten-free!
Seriously, these pillowy pockets of gluten-free bread will be your new favorite comfort food. They are fantastic on their own or stuffed with chocolate.
They are also great made into the BEST ham and turkey sandwiches. Or really, any of our other gluten-free sandwiches.
This gluten free stuffing recipe with apples and sausage is so flavorful and delicious! It has all the flavors you love in traditional stuffing with very little effort in the kitchen.
We take stale bread or toasted bread cubes to the next level here. By combining it with fresh herbs to create the most delicious gluten-free stuffing ever your Thanksgiving table has seen.
It's the kind of stuffing you will want to make again and again!
This gluten free sweet potato casserole has a sugared pecan topping that is absolutely amazing! It is pretty simple to make and so filling.
It's sure to become a family and especially, Thanksgiving dinner favorite.
This sweet potato casserole recipe is a favorite Thanksgiving side that is actually perfect for any meal during the holiday season not just Thanksgiving day.
The great thing about this holiday favorite is that you can get the ingredients easily at all grocery stores.
These Homemade Dinner Rolls are the perfect addition to your Christmas ham dinner! Light, fluffy, buttery, and slightly sweet, made with just a handful of pantry items.
They aren't your average brussel sprouts. Combining flavors of red pepper jelly, bacon, and crispy roasted brussel sprouts they are unlike anything you have ever tasted.
Homemade Creamed Peas are creamy and perfectly seasoned, made with simple ingredients and ready in just 15 minutes. Pairs great with Christmas ham and a perfect side for your holiday dinner.
Tender on the inside and crusty on the outside, savory Parmesan and rosemary bread pudding is a delicious holiday side dish.
This easy honey butter skillet corn recipe is a delicious dinner side dish or perfect for the holidays. Here's how to make it!
This Winter Holiday Salad is loaded with baby greens, pear, pomegranate, pistachios and goat cheese which all gets topped off with a delicious, sweet and tangy pomegranate vinaigrette.
The perfect salad for Christmas, Thanksgiving or a regular weeknight dinner!
We hope you have a great holiday season!