this post may contain affiliate links
Get in the Christmas spirit with over 75+ perfect appetizers for a Christmas potluck. There's everything from garlic bread to charcuterie boards in this post so you're guaranteed to find a recipe that works for you.
I love a potluck style Christmas because cooking responsibilities fall on multiple people instead of just one! It's also a great way to have a diverse selection of food to choose from.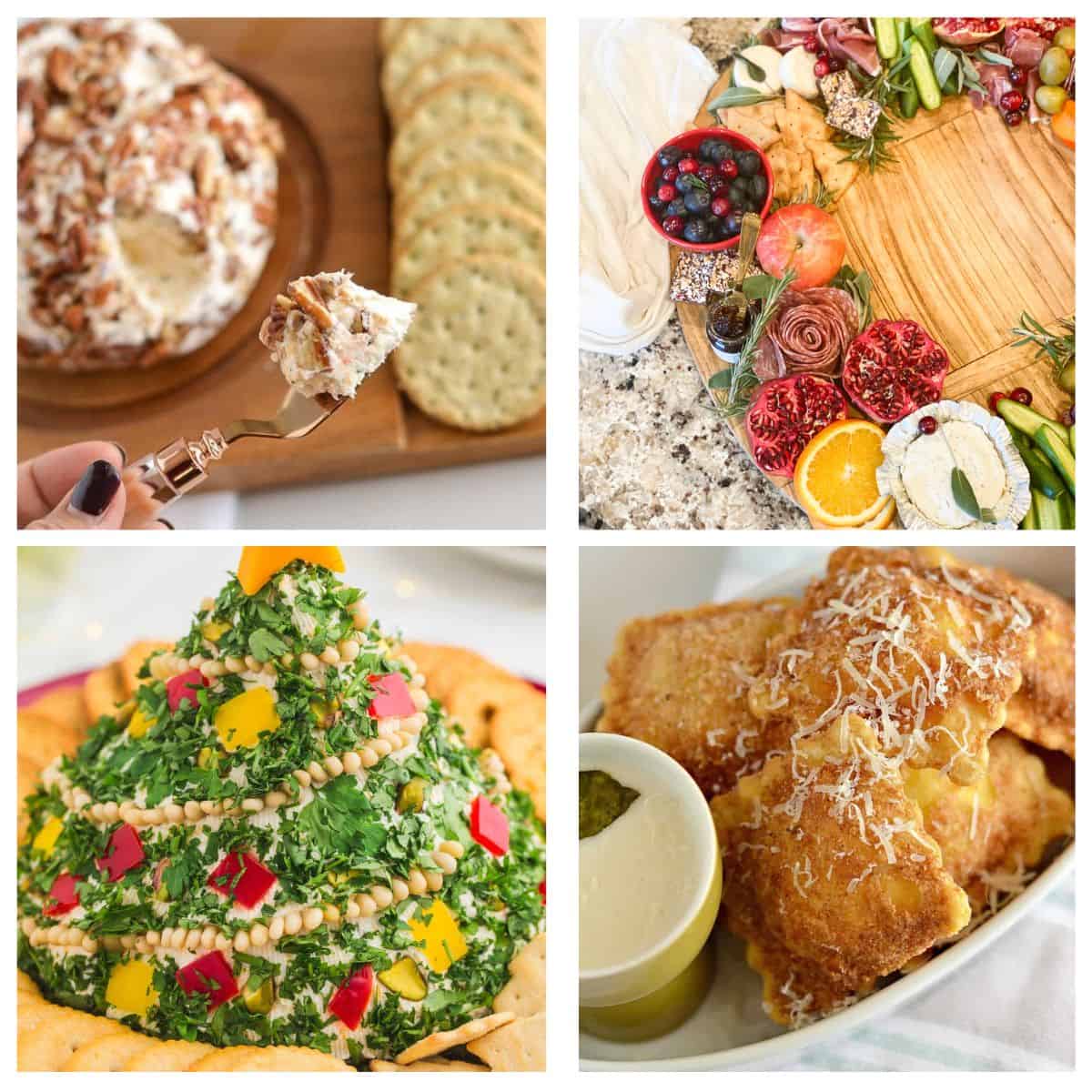 1. Gluten-Free Garlic Bread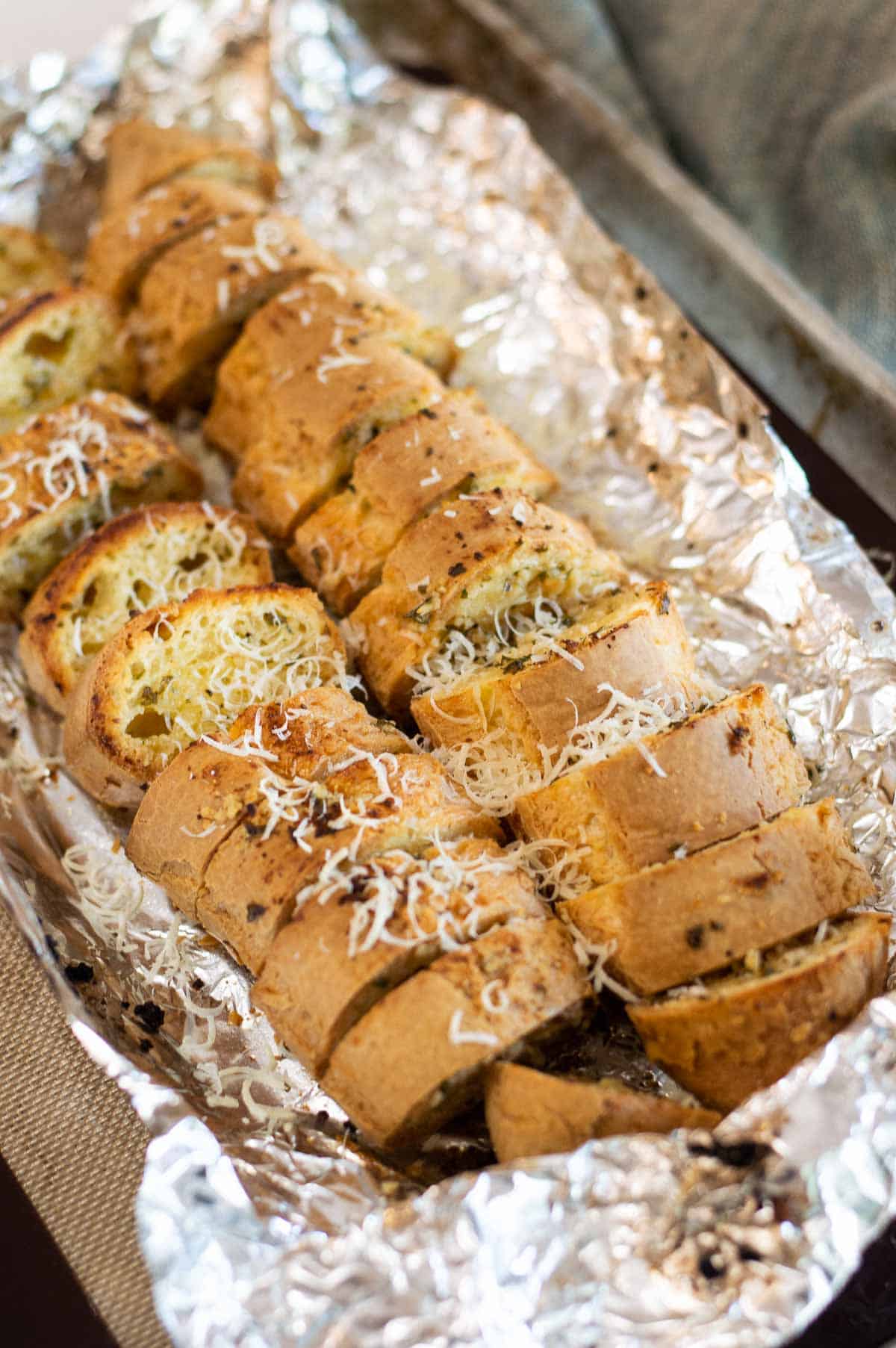 Our gluten free garlic bread recipe is the appetizer and is a great option for someone with celiac disease. It's better than the kind you will find at Italian restaurants and you can make it from the comfort of your own home!
2. Instant Pot Artichoke Dip
This instant pot artichoke dip makes a great appetizer for family gatherings or any special event. With only a handful of ingredients and a few simple steps this is one of my favorite easy recipes!
3. Sour Cream Chip Dip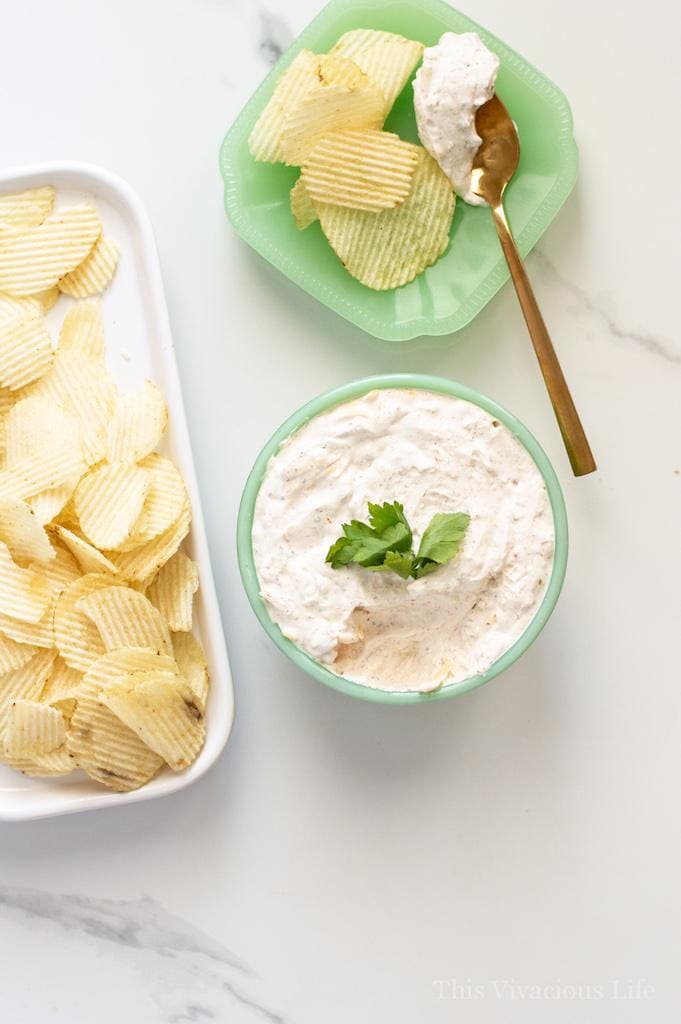 Our sour cream chip dip is the easiest, tastiest dip you will ever find. It's creamy taste makes it one of my favorite easy appetizers and/or side dishes that pairs well with pretty much anything.
Subscribe to This Vivacious Life
Receive a free e-book of Instant Pot recipes!
4. The BEST Cheeseball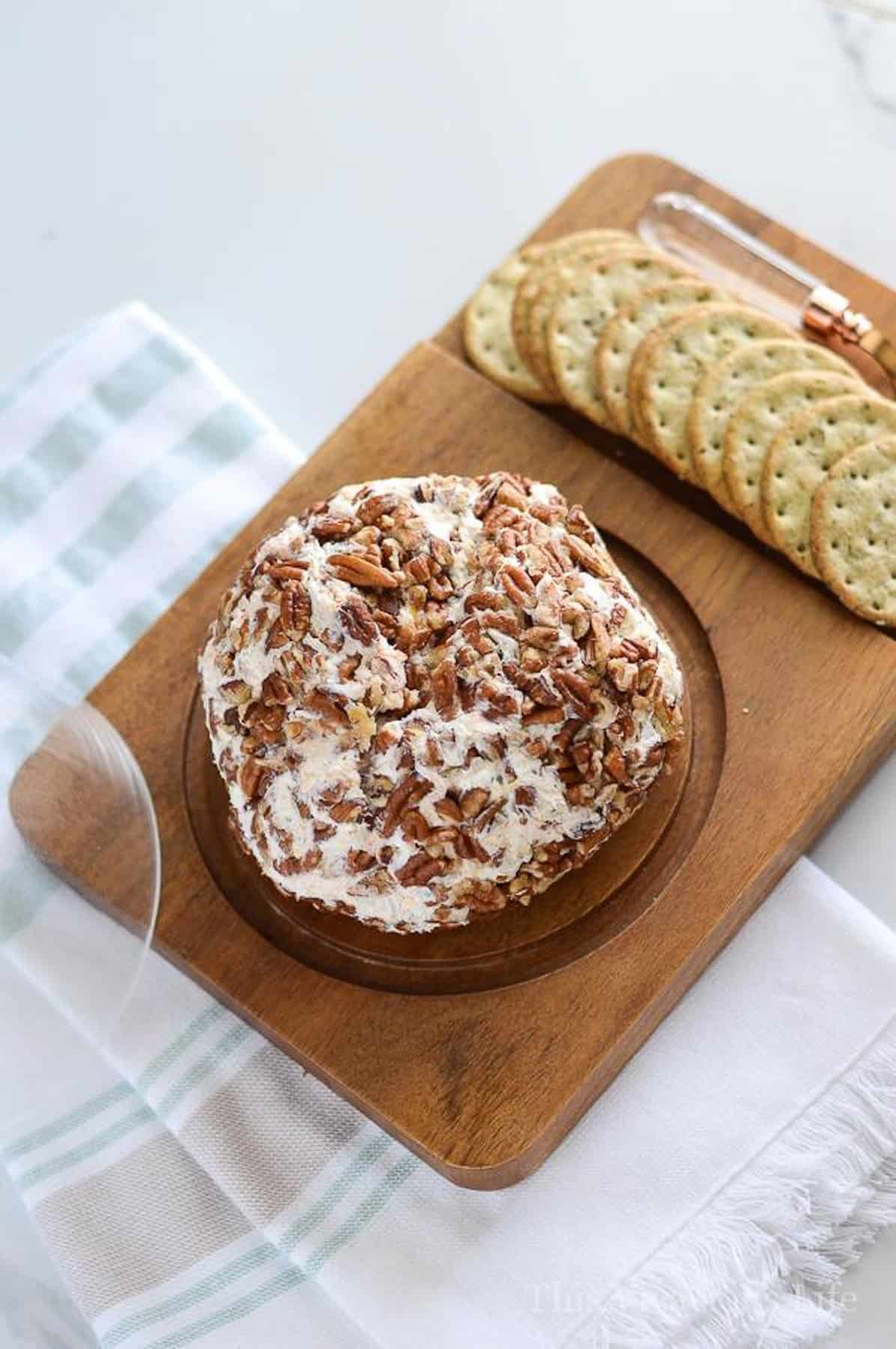 Our best cheeseball recipe is an easy appetizer for any gathering. Cheeseballs are always a hit because you can make them in minutes and serve with buttery crackers, pita chips, or your favorite bread. Plus, they look great on a holiday dinner table.
5. Christmas Charcuterie Board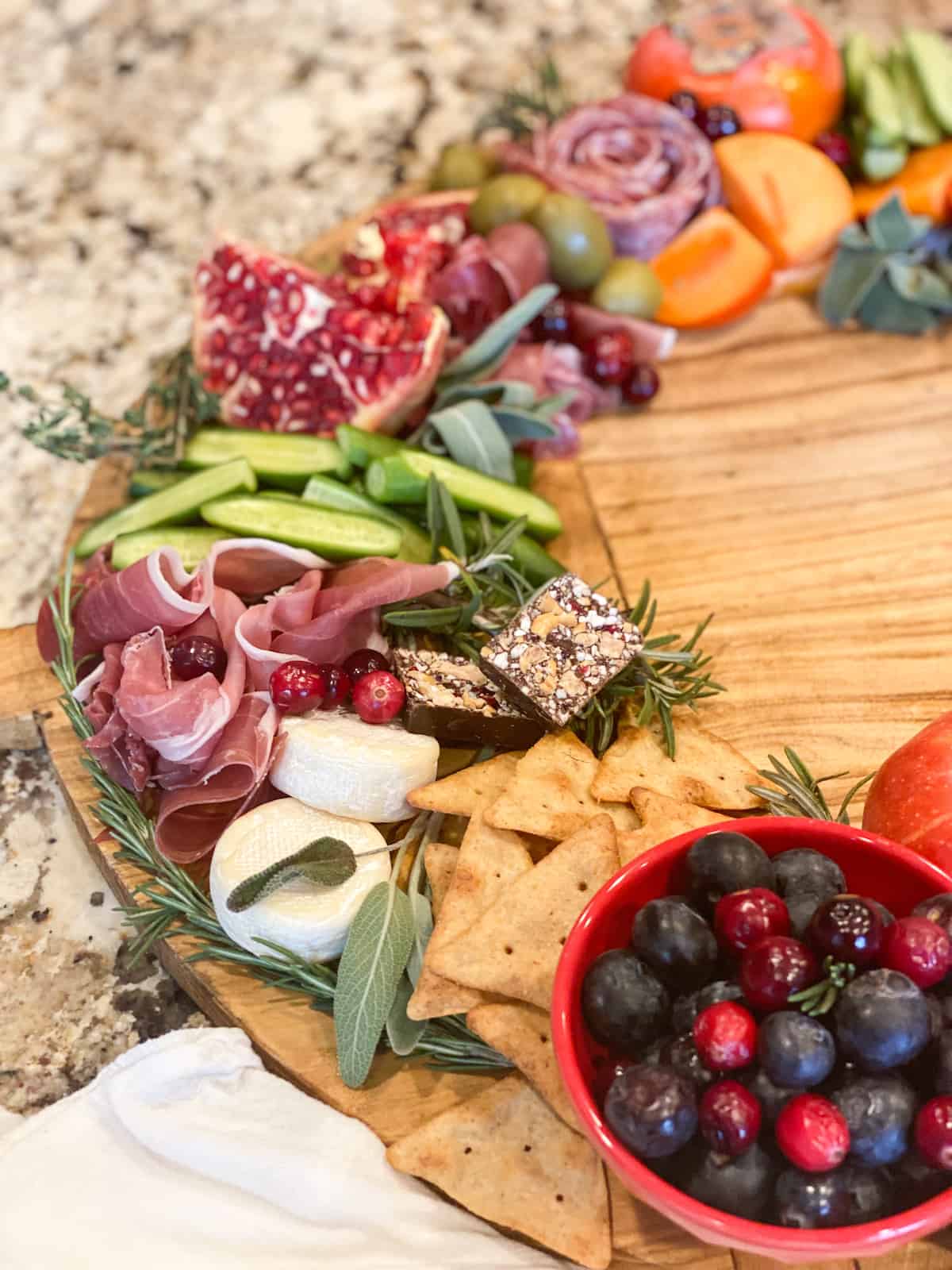 This 30 minute Christmas charcuterie board or charcuterWREATH, is the perfect cheeseboard for holiday gatherings! With fresh fruit, meats, cheese spreads, and even sweets, there is something for everyone to enjoy. The perfect crowd-pleasing appetizer.
6. Bacon Wrapped Tater Tots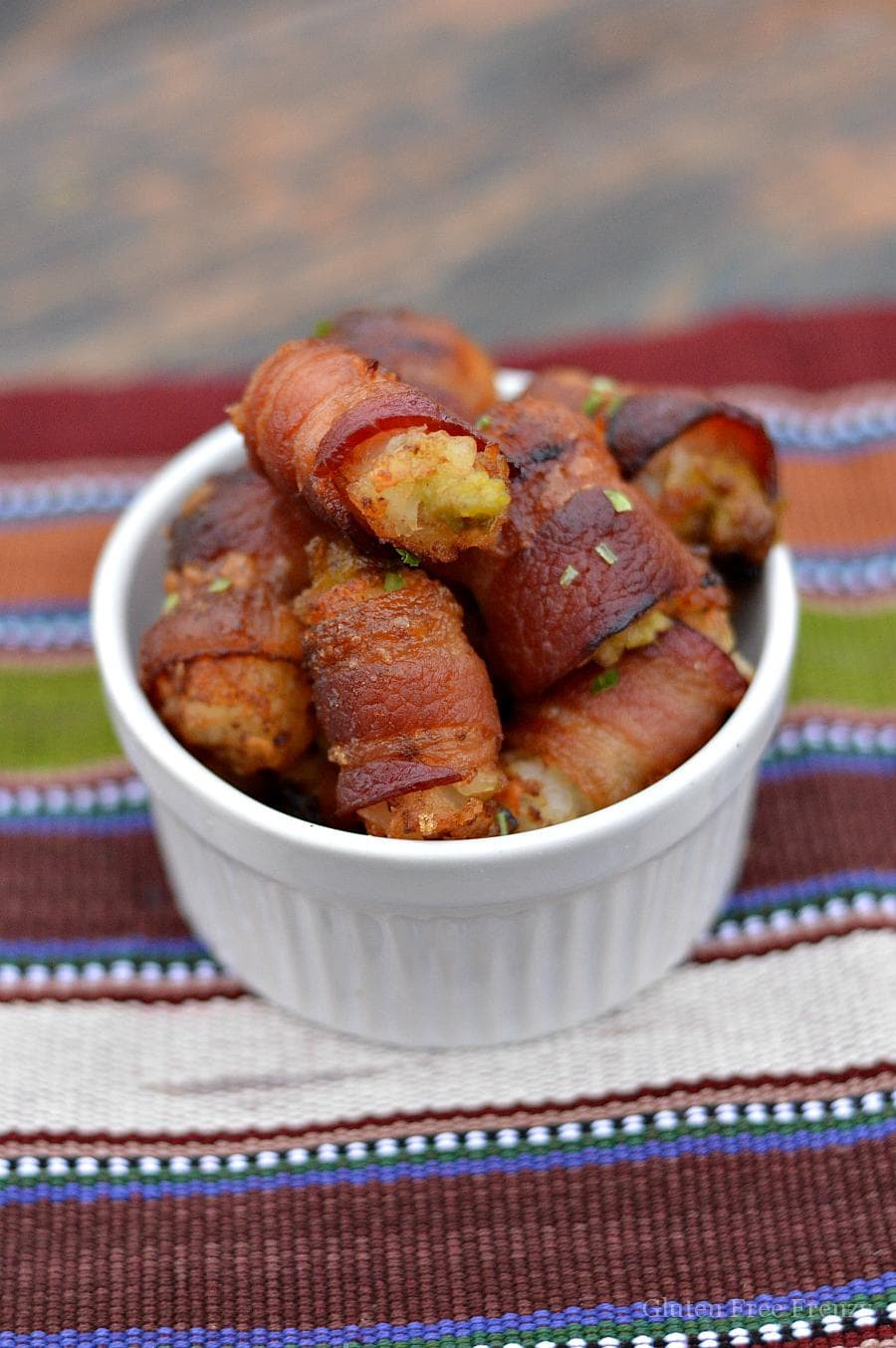 These perfectly crispy bacon wrapped tater tots make the an easy party appetizer for any occasion. They're so good you're going to want to double the recipe!
7. Melting Pot Cheese Fondue
This melting pot cheese fondue is the perfect appetizer that everyone will love. It's such an easy recipe made with only 5 simple ingredients in under 25 minutes.
8. Instant Pot Chicken Wings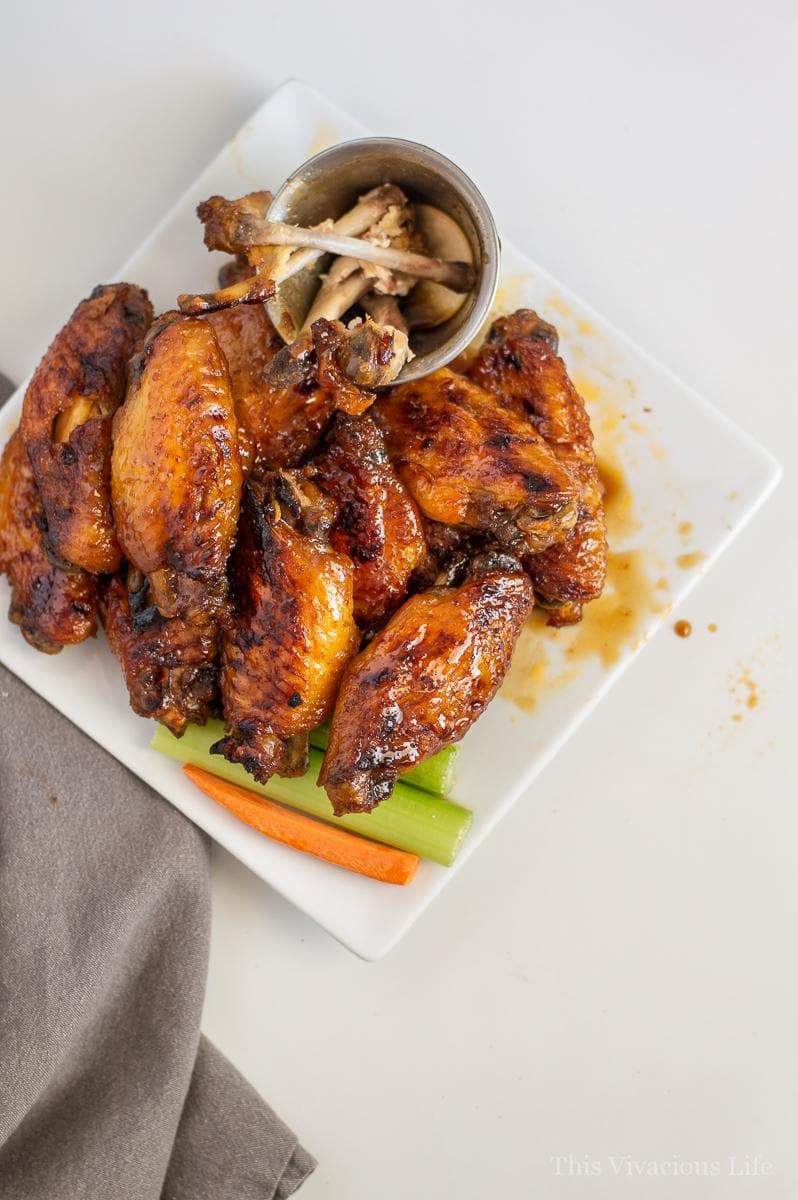 Instant Pot Chicken Wings with a delicious sticky cola sauce make the best appetizer for any event. Make these restaurant quality wings in 1/2 of the time!
9. Grazing table
Grazing tables are perfect for any and every event since they include a bit of something for everyone. The best part is that they are super simple to put together and absolutely delicious.
10. Gluten-Free Ravioli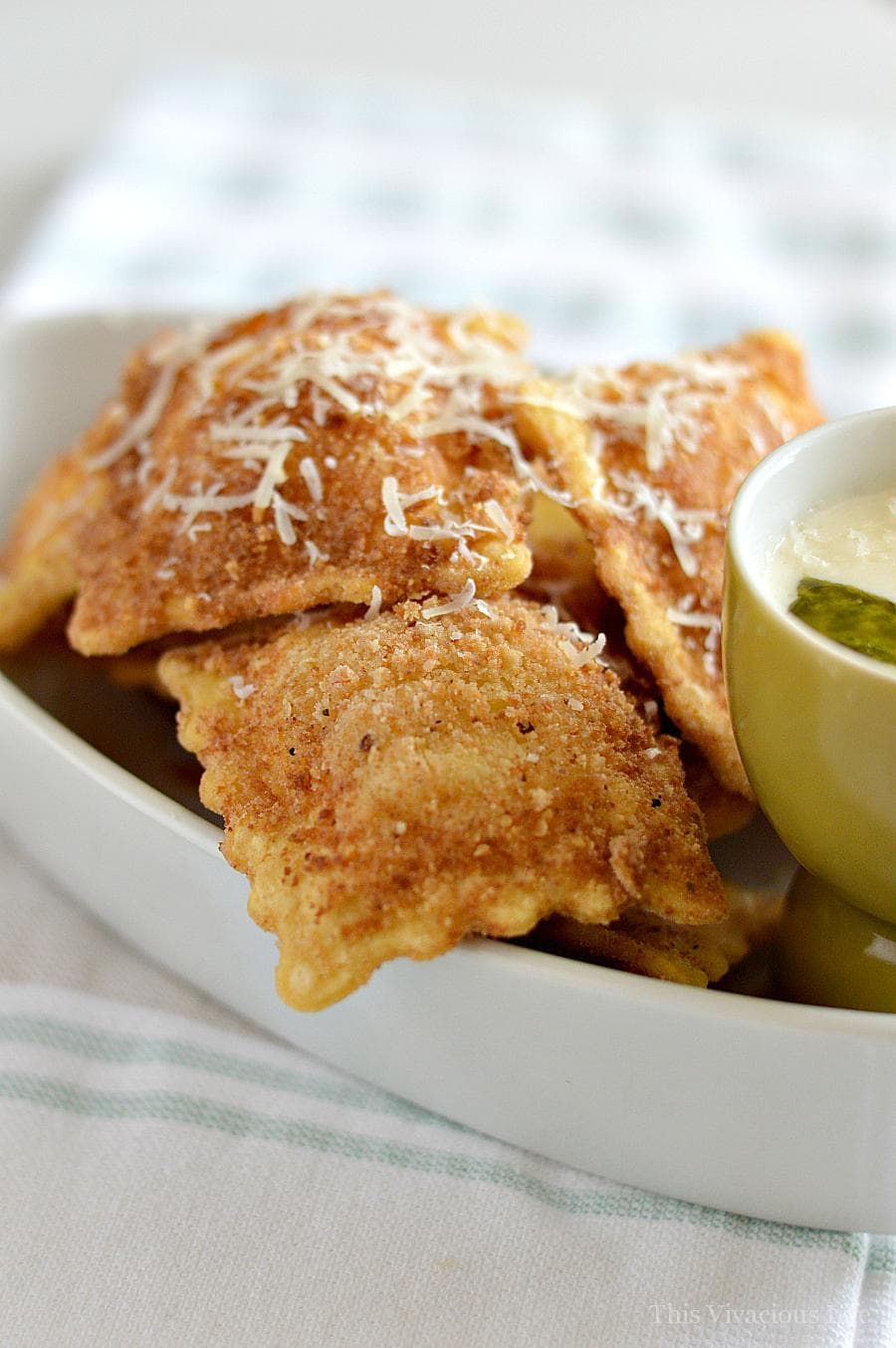 Serve these non traditional holiday appetizer at your Christmas party potluck this year. This air fryer ravioli recipe is such a crowd pleaser which is why I make it for almost every family event!
11. Christmas Tree Pita Pinwheel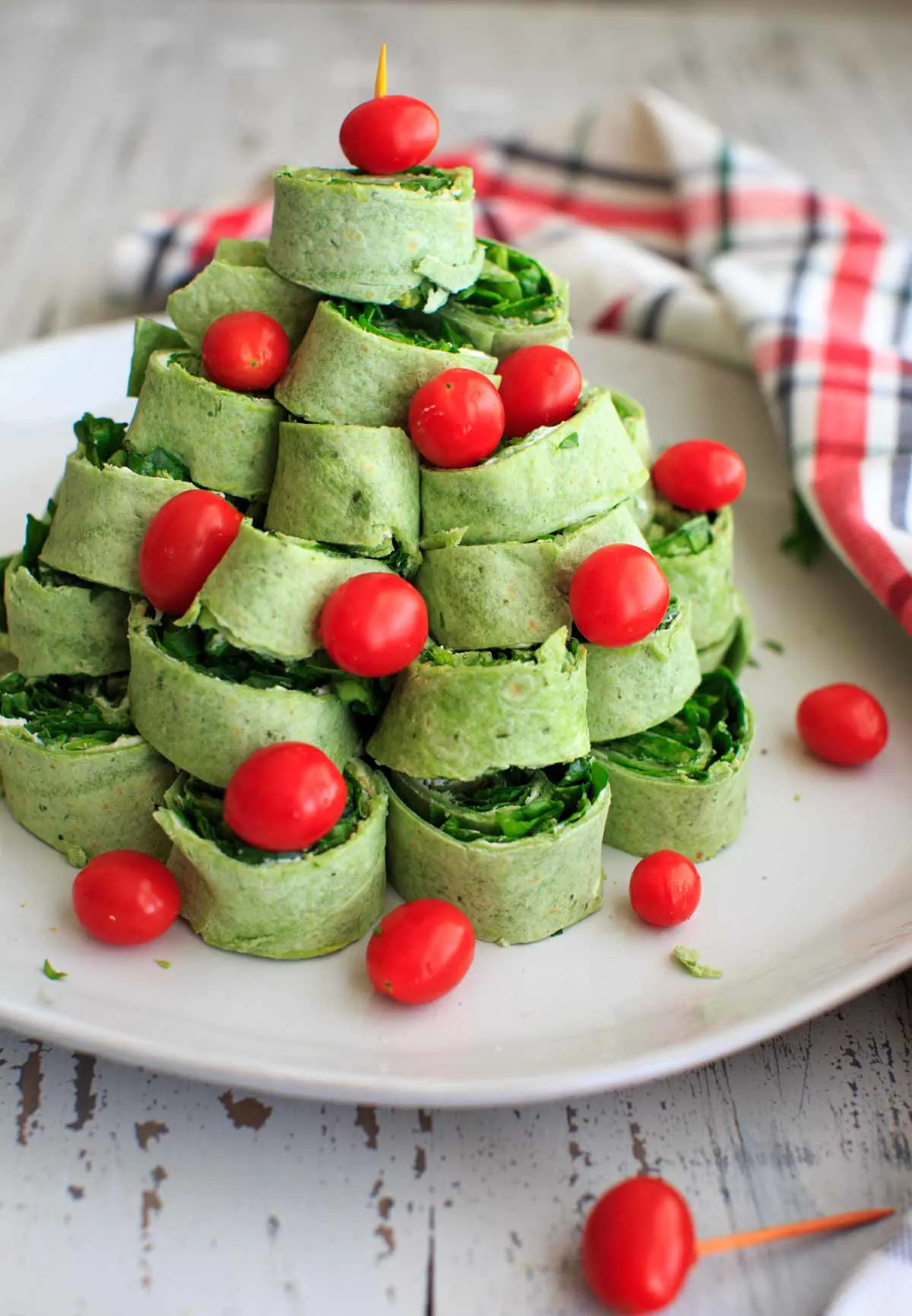 A Christmas tree pita pinwheel appetizer that is an adorable hit for any holiday party. Customizable and easy finger food!
12. Caprese Skewers
These Caprese Skewers keep the classic ingredients of a traditional Caprese salad, but are transformed into an easy and fantastic appetizer or snack.
13. Christmas Tree Cheese Ball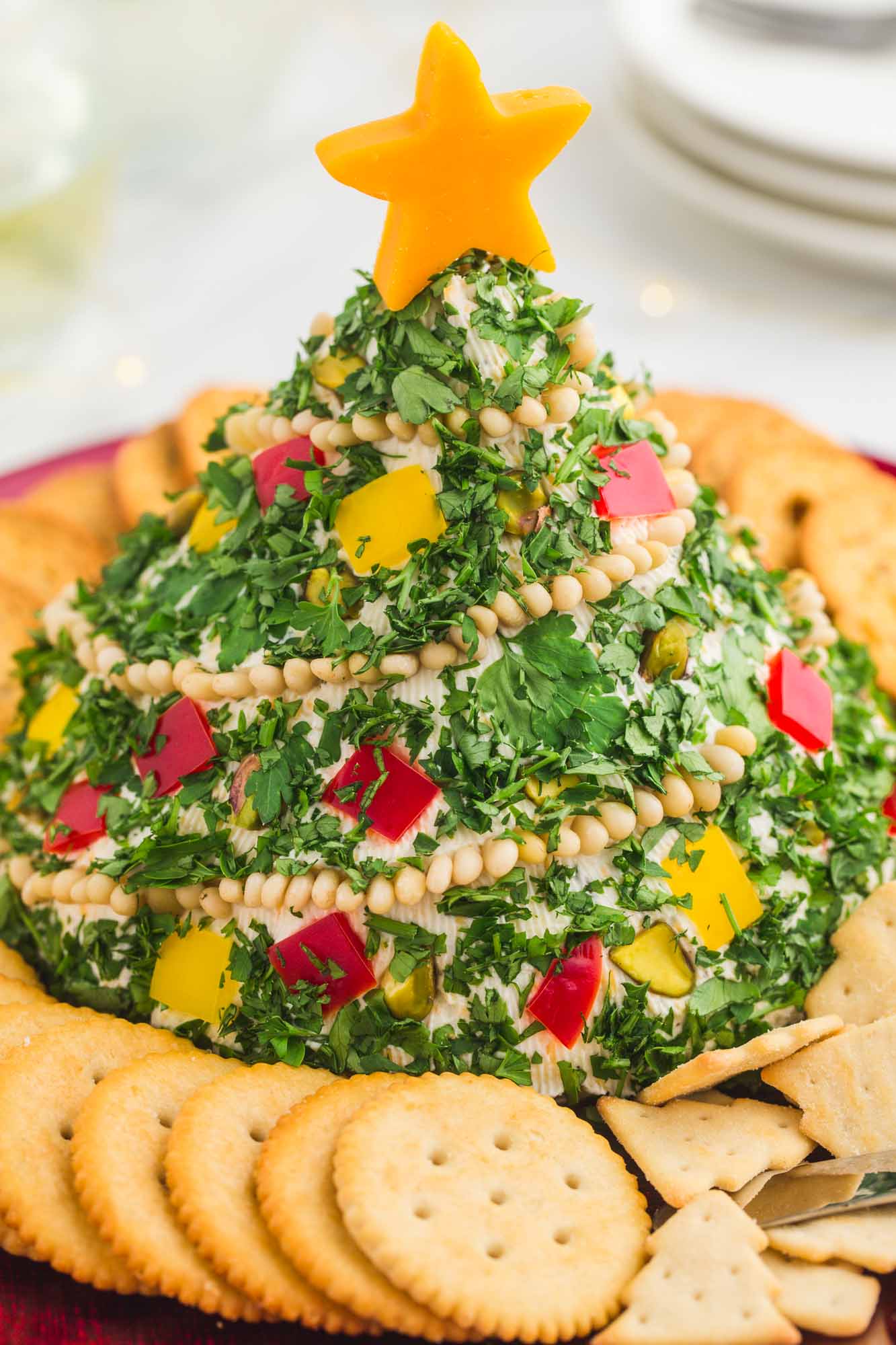 Look no further for the perfect Christmas appetizer! This Christmas Tree Cheese Ball made with cream cheese, red bell pepper, and fun shapes crackers. is an easy-to-make snack that will wow your holiday guests.
14. Pistachio, Feta And Pomegranate Crostini
Need some easy Christmas Appetizer recipes? Then look no further than these colorful Pistachio, Feta and Pomegranate Crostini. Your party guests will love this quick appetizer
15. Christmas Fruit Salad
This 3 ingredient easy Christmas fruit salad recipe is the perfect Christmas and winter appetizer, side dish or dessert! Made with a pantry staple colorful array of fruits and berries that comes together very quickly for the perfect addition to any Christmas potluck party.
16. The Best Bruschetta Tomatoes Recipe
Are you looking for a delicious appetizer that is super easy and flavorful to make? Wait until you try this classic bruschetta tomatoes recipe! It's made with parmesan cheese, olive oil, and baguette slices which is why it's always a big hit.
17. Christmas Guacamole
Need a festive appetizer? This Christmas guacamole not only tastes great but it is such a fun dish to make for holiday parties and potlucks. Serve this dip with red and green tortilla chips for a lovely presentation.
18. The Best Buffalo Chicken Dip Recipe
This Buffalo Chicken Dip Recipe is everyone's favorite game day or party appetizer! Made with juicy shredded chicken, creamy ranch dressing, cream cheese, hot sauce, and loads of cheese. Something that the whole family can enjoy at Christmas dinner.
19. Mixed Spiced Nuts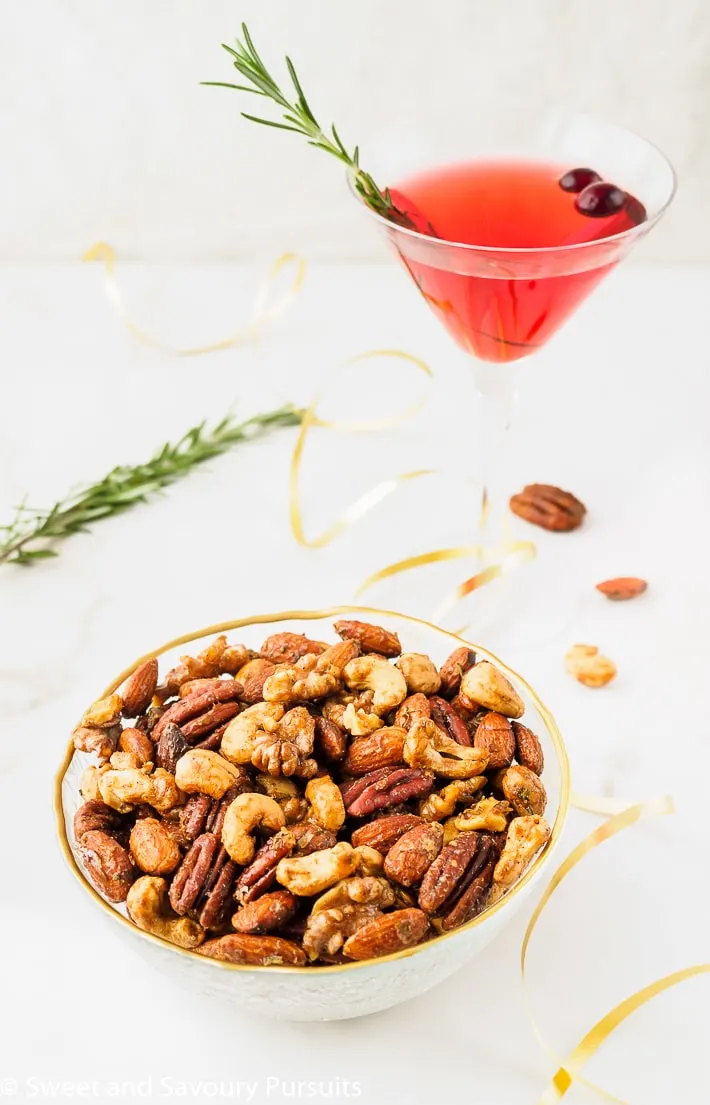 Ready in less than 30 minutes, these roasted Mixed Spiced Nuts make an easy and healthy sweet and savory snack for your next holiday celebration or party. There's nothing better than spiced nuts during the holiday season.
20. Smoked Salmon and Boursin Crostini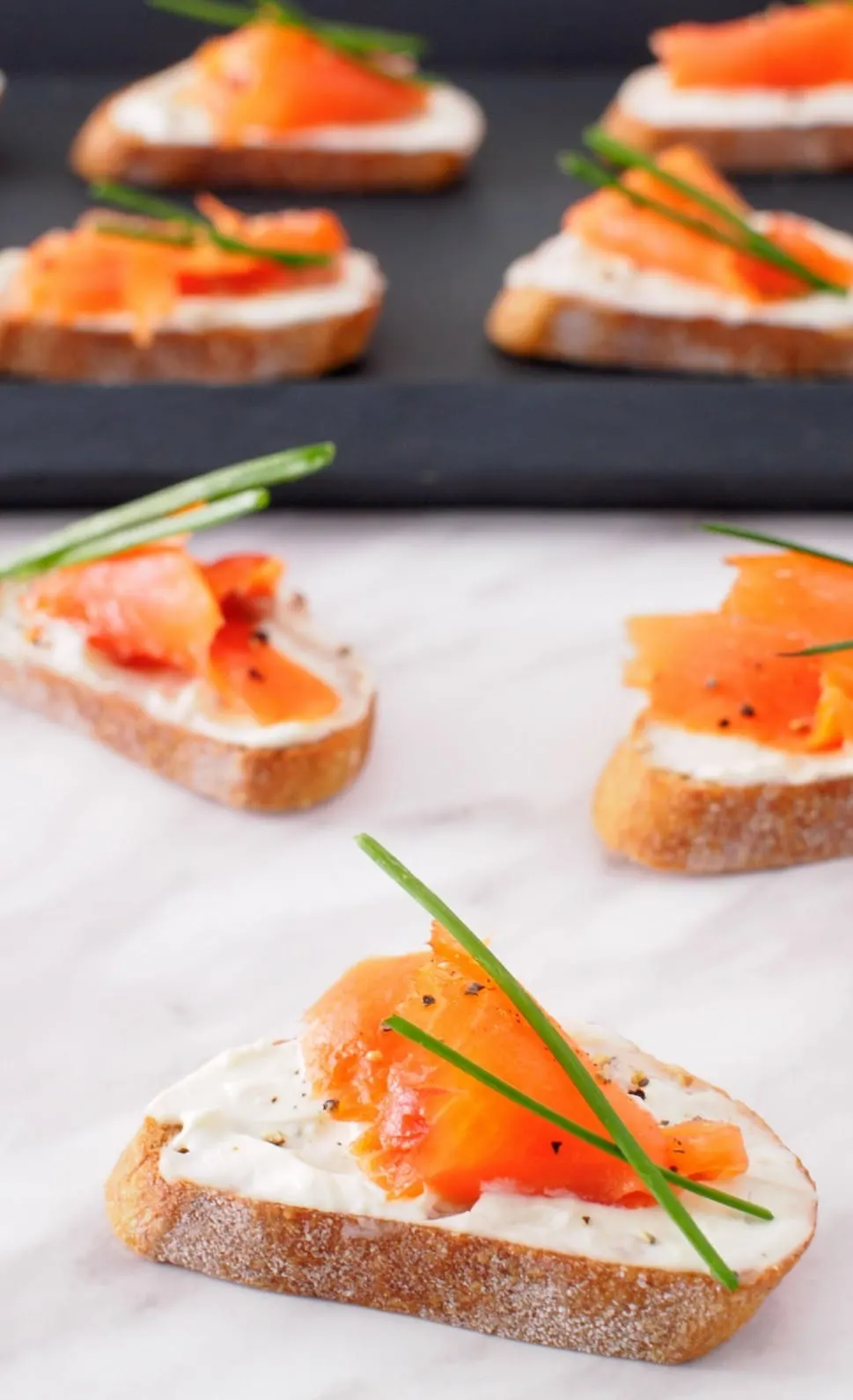 This Smoked Salmon and Boursin Crostini appetizer is made with only a few ingredients, can be assembled in minutes and is sure to impress your guests. Perfect for a Christmas potluck dinner.
21. Holiday Antipasto Wreath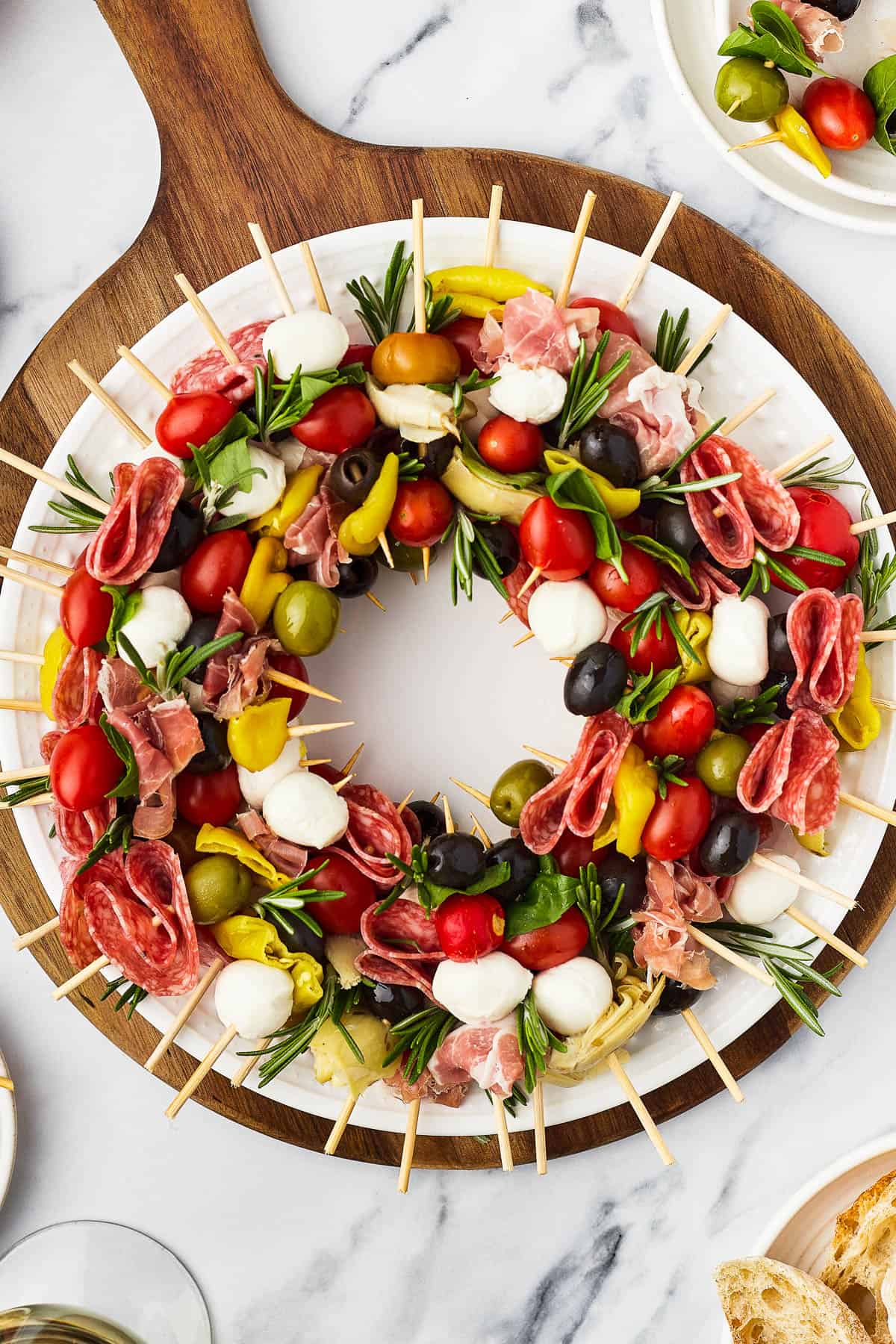 Mini skewers loaded with goodies are stacked and shaped in a ring to make this gorgeous Holiday Antipasto Wreath! Everyone will rave over the rich variety of marinated artichokes, prosciutto, cherry tomatoes, fresh basil, fresh vegetables, and more.
Additional Recipes