this post may contain affiliate links
Creating the PERFECT mocktail has never been so easy or fun! Here we will help you learn how to give your non-alcoholic drinks a fun and fresh twist with every sip.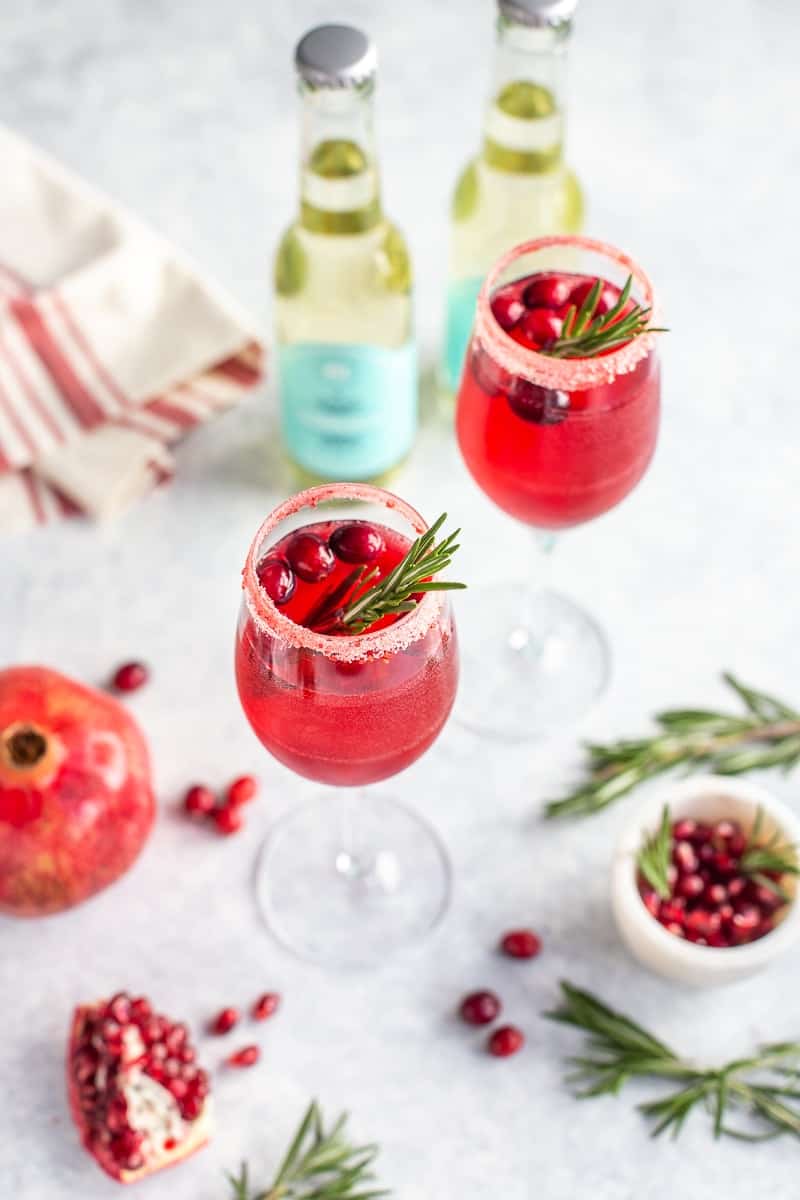 Nothing says "refreshing" more than a unforgettable homemade drink. Family-friendly and definitely the talk of the party with phenomenal presentation and flavor. 
They are the perfect addition for any festivity ranging from an ice-cold mocktail by the pool on a hot summer day, or a hot cider version on a cold and rainy day.
You can always add a splash of these simple syrups to club soda for a lovely little mocktail in under a minute!
Subscribe to This Vivacious Life
Receive a free e-book of Instant Pot recipes!
Rose Simple Syrup
Lavender Simple Syrup
Blackberry Simple Syrup
Strawberry Simple Syrup
So, what is a mocktail?
These non-alcoholic cocktails and alcohol-free drinks are typically a mixture of fruit juices and other soft drinks. However, the possibilities are endless as to what you are able to create, as well as becoming a staple in your home. Let's see what they start with…
Non-Alcoholic Drink Bases
Having a base for your drinks helps to create a blend where every ingredient combines together in a perfect medley. These bases can start you off on the right track for building the perfect mocktails. 
Cream Bases
When creating a creamier drink, the chance of ingredients separating could become an issue. Not to worry, that's what a cream base is for!
It helps to be able to have those extra ingredients without the cream separating from them. A cream base nearly works as a glue, holding the ingredients together.
Like you see here in our candy cane Christmas mocktails or in our gingerbread martini mocktail, we use a heavy cream base. Yes, it is high calories but oh so decadent! If you are dairy-free, don't worry, full-fat coconut milk is another great option for this mocktail.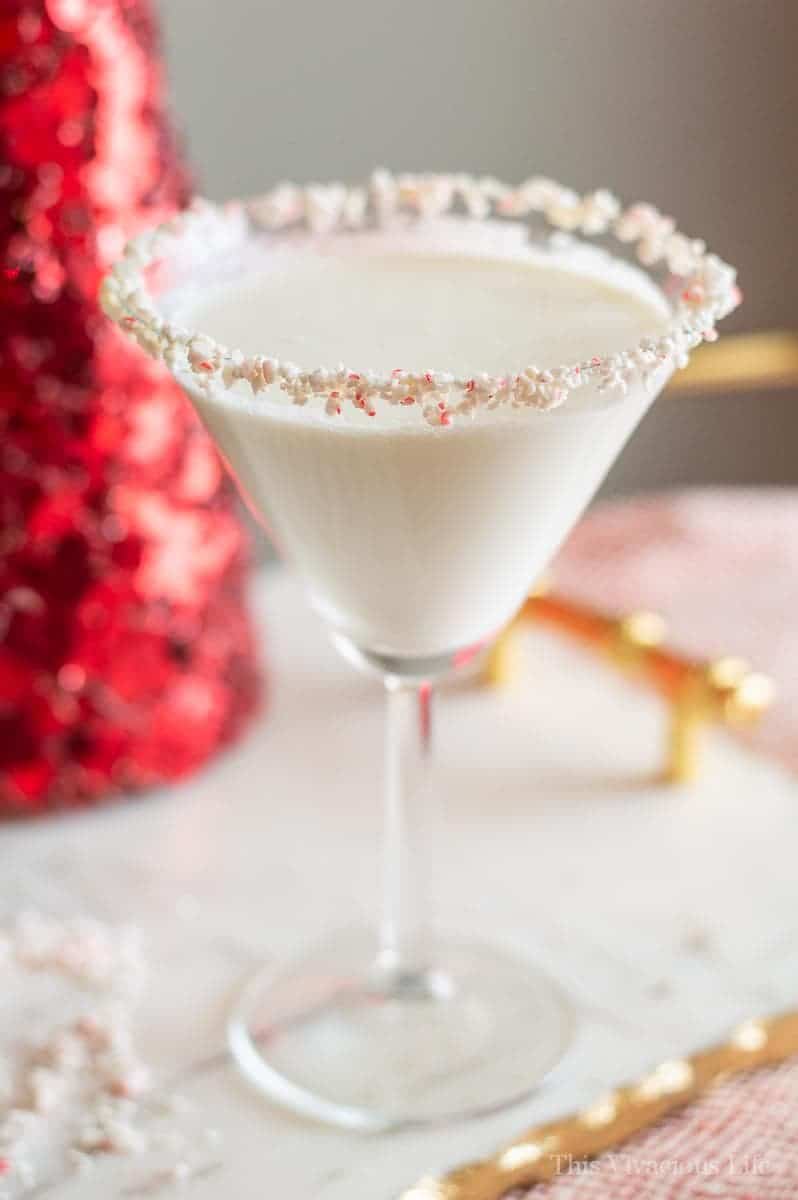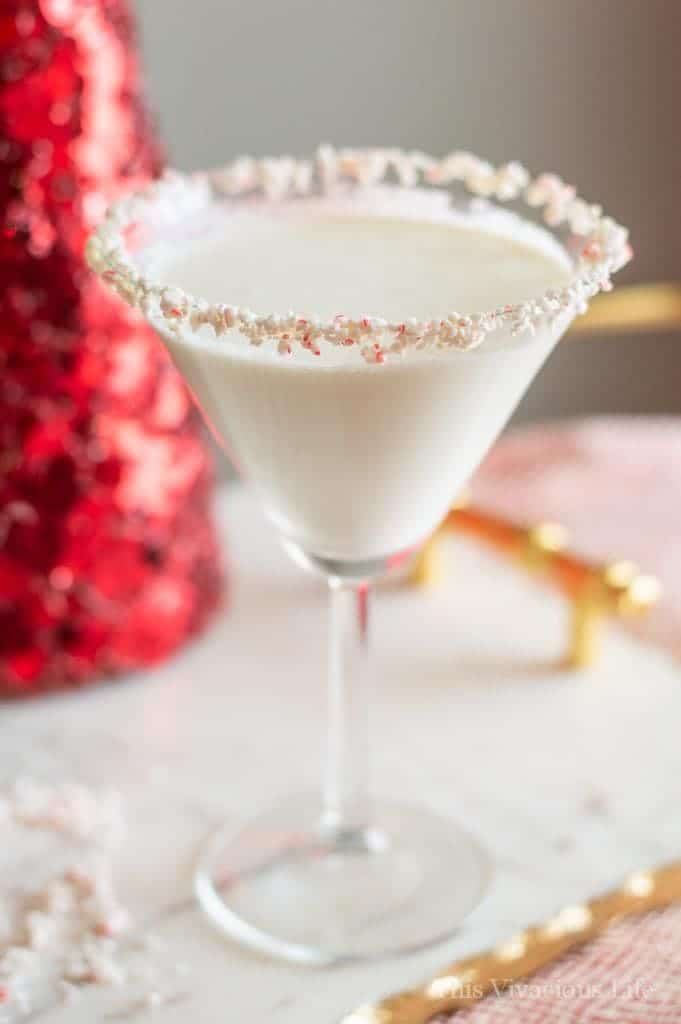 Fruit Purees
Mixing your favorite fruits and herbs into drinks has never been as easy as this. Fruit purees can grasp attention with flavors hitting every taste bud!
You can keep it simple with just some fruit and ice, or take it up a notch with herbs as well. Using a mix of flavors, like in a strawberry basil margarita mocktail gives the perfect spark to any evening.
Carbonated Drinks
The fun is never ending when you are dealing with which soda you choose to add to your mocktail. It could be as simple as a splash of tonic in a non-alcoholic gin tonic, or some high quality sparkling water.
Sparkling water comes in an abundance of different varieties that can leave your mocktails bursting with flavor. Additionally, it can be used as a substitute for pop while still achieving the carbonated effect with a less amount of sugar.
You can also use ginger beer, like we do in our ginger beer mocktail. It's like a ginger ale, but more fun. 
Pro Tip: My favorite tonic is definitely a high quality brand like fever tree and the best sparkling water is San Pellegrino.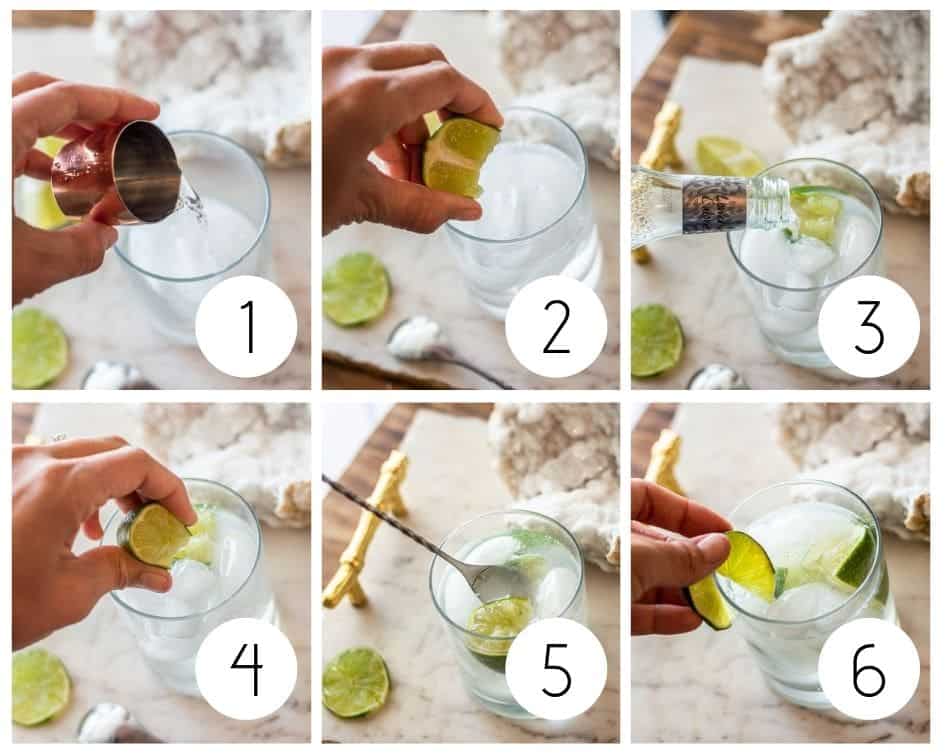 Pop has the sweetness that can be a simple go-to for creating your favorite mocktails. It can easily add bubbly flavor to an otherwise flat drink. While traditional soda pop it isn't my favorite because it is often too sweet, the kids especially love this as a base. 
I do however LOVE Dry Soda as a lower sugar, clean soda that comes in a variety of flavors. We have used them many times and love how well they work in mocktails.
Non-Alcoholic Wines and Spirits
If you are in a crunch, non-alcoholic wines and spirits are an easy way to create your party drinks! Consider purchasing a non-alcoholic red wine for your Halloween mocktails, or a movie night with the girls. It may be an easier solution. Simply add some dark red and purple fruits and you have a moody sangria. 
I have some 0.0 wine brands that I recommend. Check them and ALL of my favorite mocktail tools out HERE.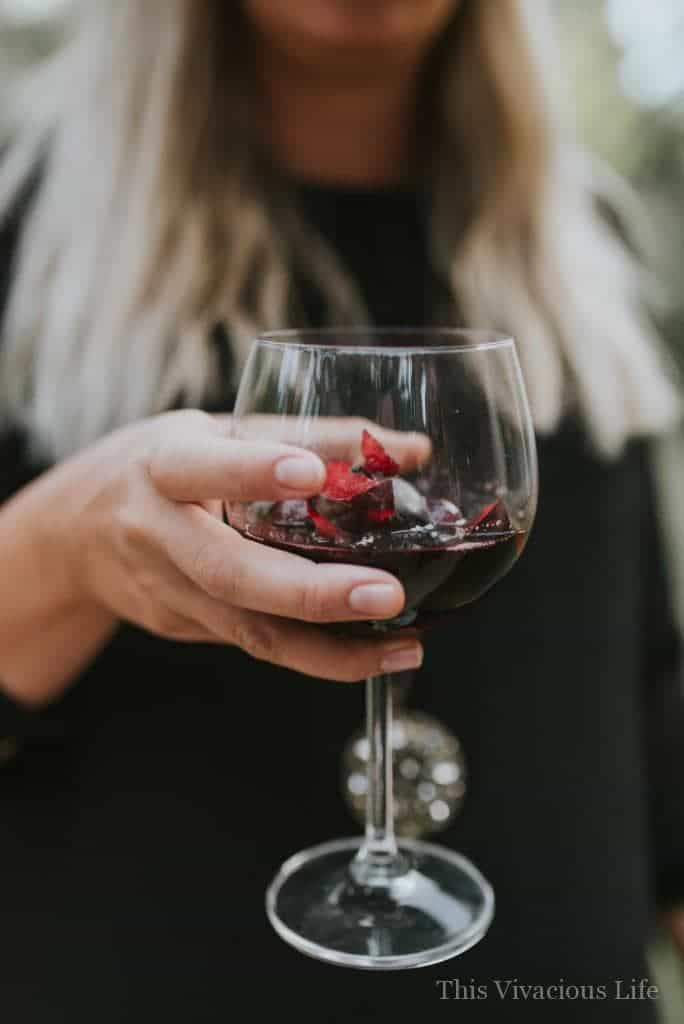 To make a non-alcoholic vodka dirty martini, a simple 3 step process using potato water can help to achieve the flavor without the use of alcohol. 
Also, there are store brands of non-alcoholic spirits and gin (a great gin alternative) that is perfect for mocktails. This non-alcoholic Prosecco is amazing as well!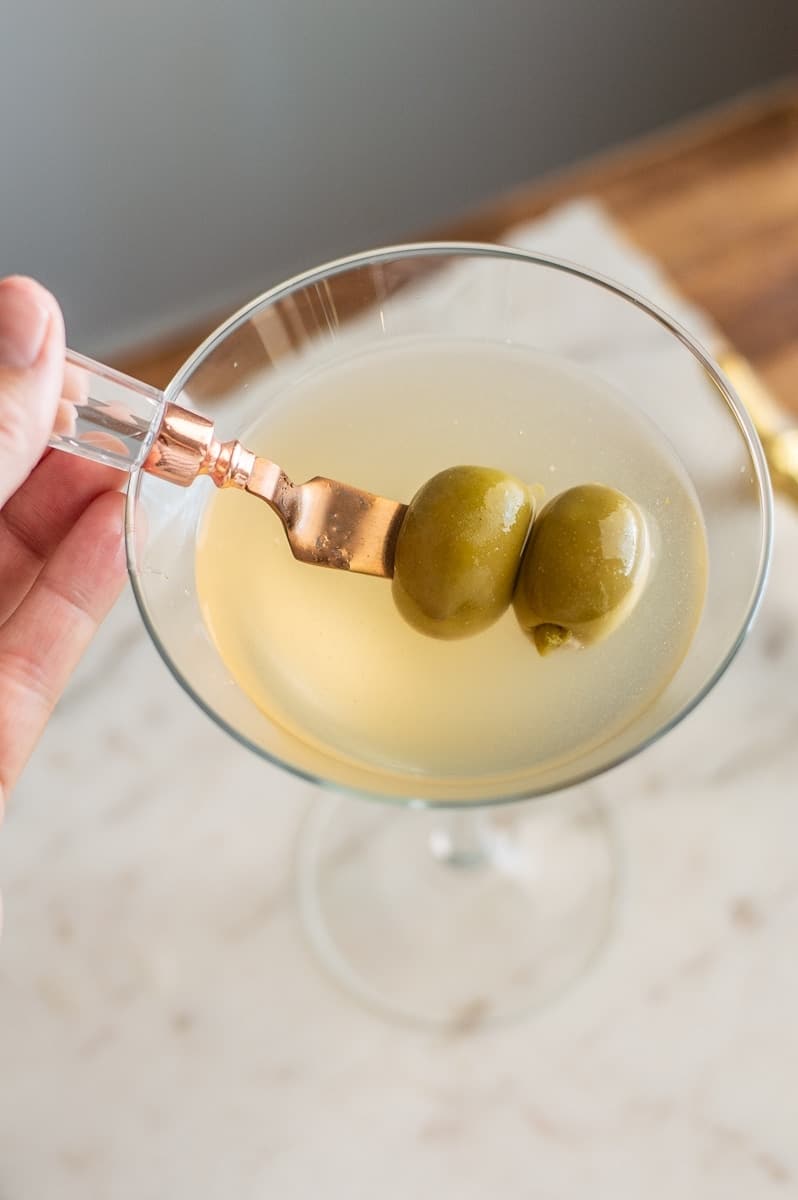 Adding Flavors to Your Mocktail
Incorporating different flavors into your drinks no longer has to be a struggle. Who knew that your everyday pantry staples could create a jam-packed, flavorful non-alcoholic cocktail! 
Simple Syrup
This is a thick, sweet liquid made by combining equal parts water and white granulated sugar. Simple syrup adds a little bit of sweetness without the cloying flavor of pure sugar.
You can make them very easy and for cheap at home. Brands like Monin are also great and come in a wonderful variety of flavors.
Fresh Herbs 
Herbs are a great way to enhance a specific flavor while still getting valuable nutrients and antioxidants. A win-win for your mocktail and your body!
Lavender is one herb that can be added into a simple syrup for an extract boost of flavor as used in Lavender Lemonade and Limeade. Some other fresh herbs used may include, basil, rosemary, thyme, mint, peppermint, and sage.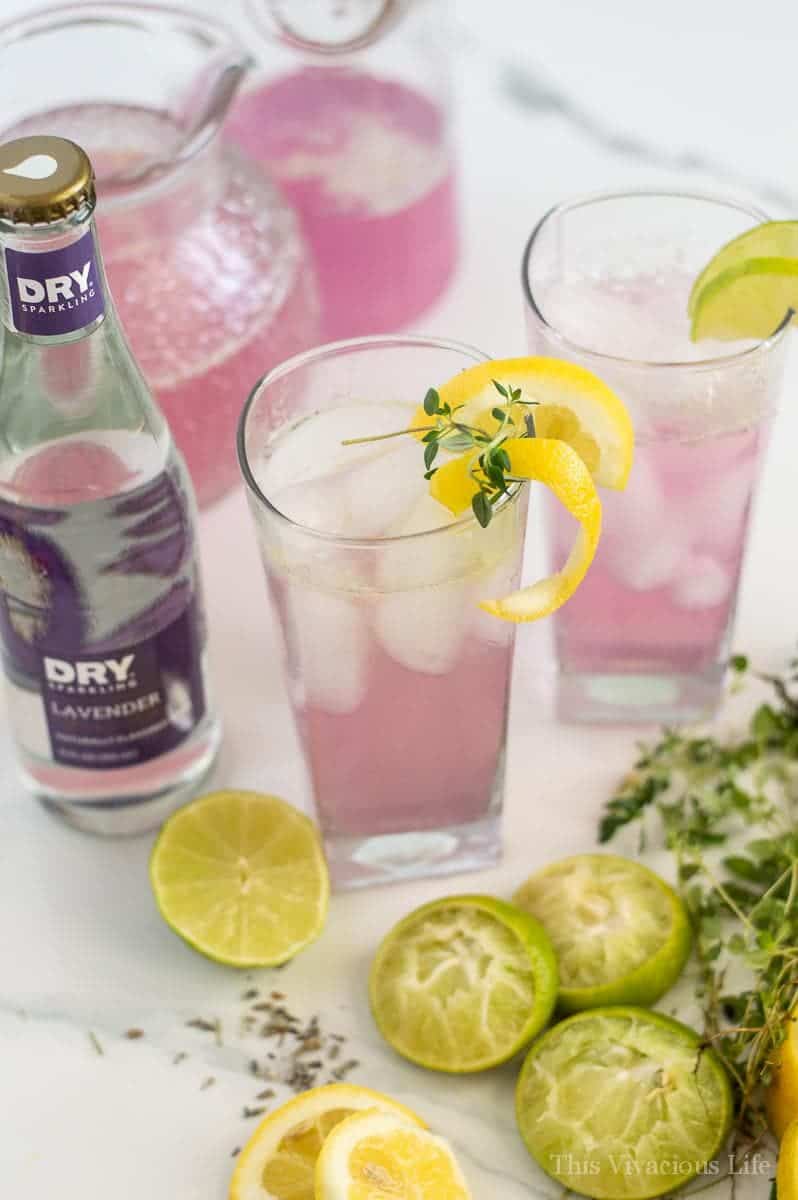 Fruit Juice
If you were to have a fruit puree base and wanted to enhance the flavor of the fruit, a splash of fruit juice is the perfect way to give that extra boost. Also, fruit juices can help to give your mocktail some tang or zip. 
When working with a fruit or vegetable that is more subtle or water-based, lemon or lime juice can be incorporated for that extra bit of flavor. For example, in a cucumber lime mocktail, the lime juice is being used for a hint of zest throughout the drink.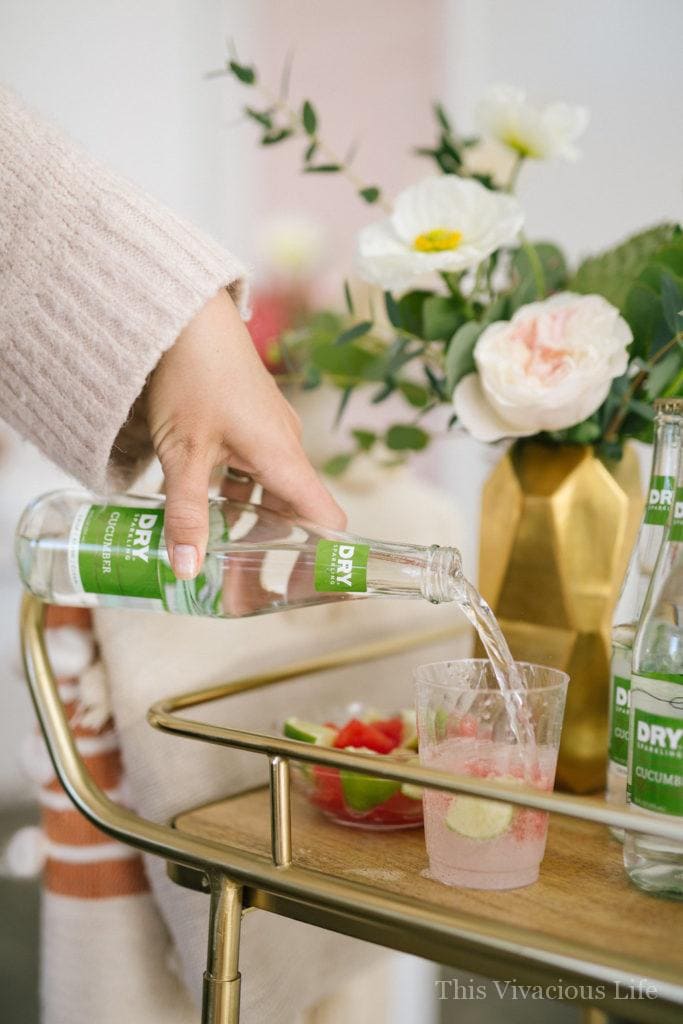 Spices
Spices are a great way to control your non-alcoholic drinks, adding a kick that might otherwise be missing. Like in a non-alcoholic bloody Mary martini, spices are mixed throughout the mocktail to create a medley of flavors. Chili is also combined with salt for the rim.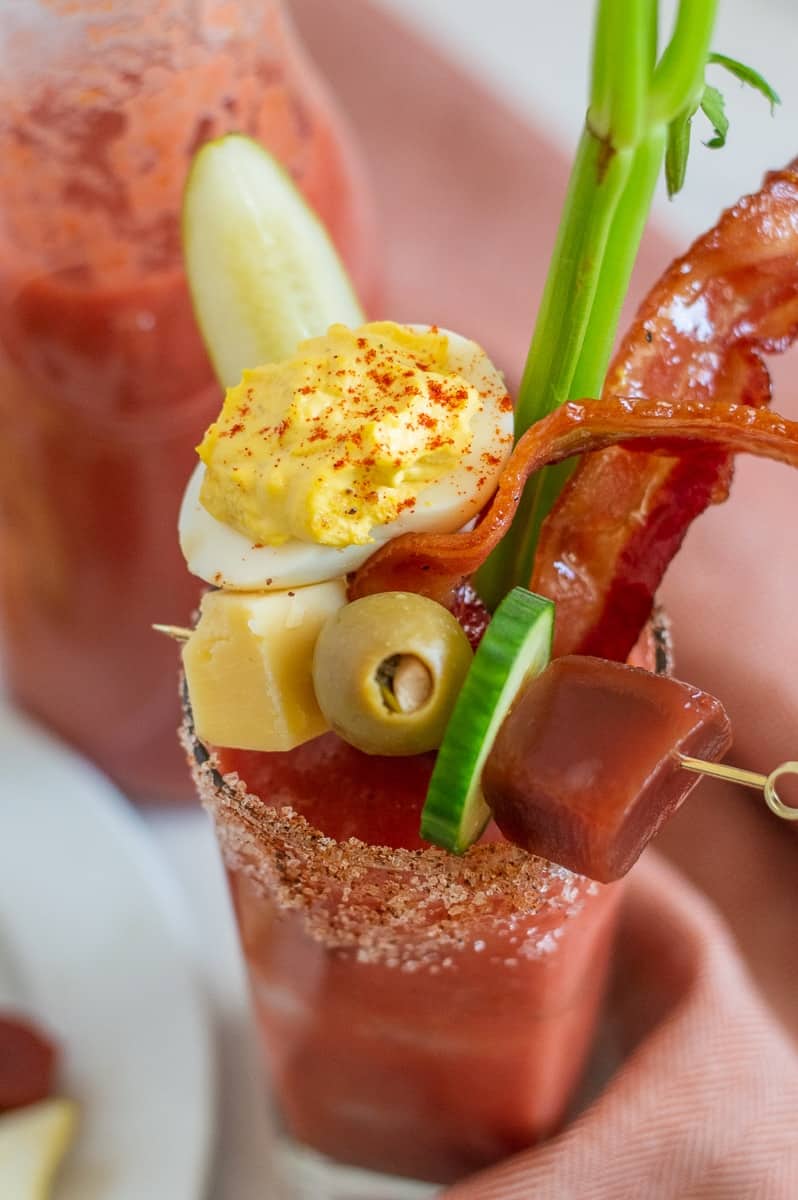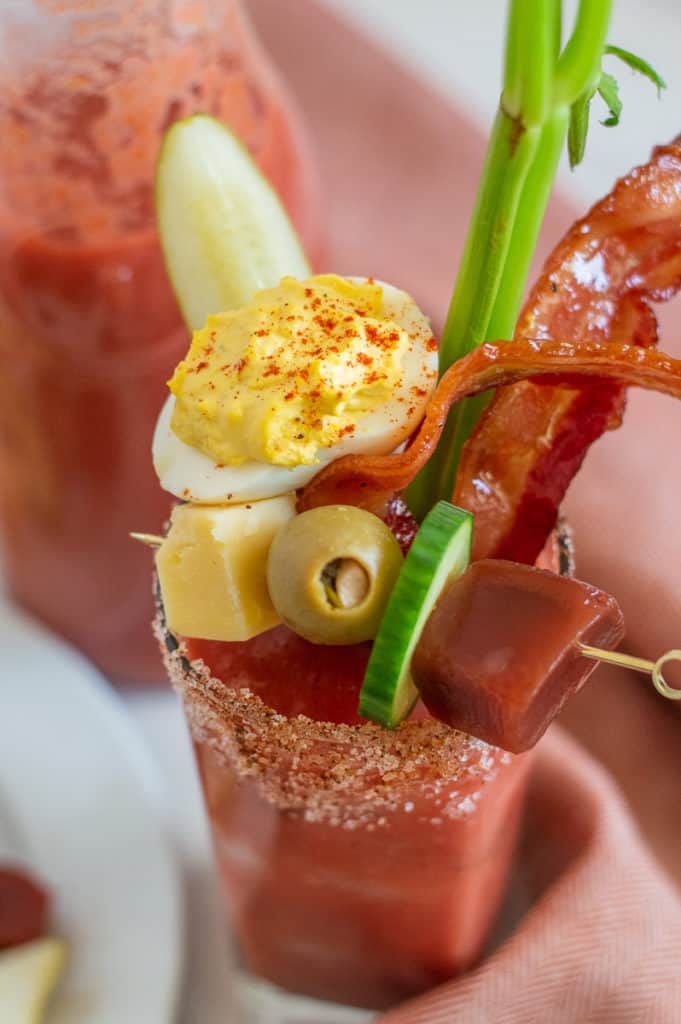 Cinnamon is a staple spice that can be paired with fruit as well. For example, in our recipe for Crockpot Apple Cider we pair cinnamon sticks with apple juice to mellow the tartness of the apples.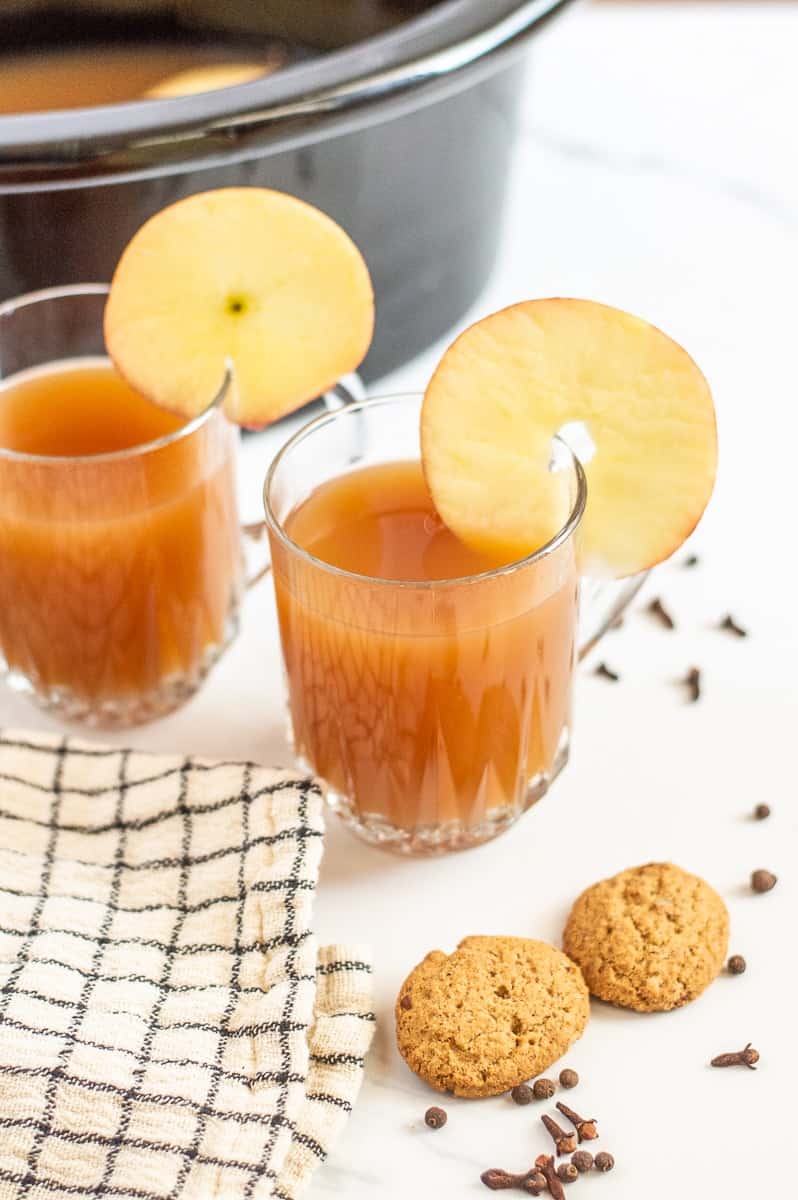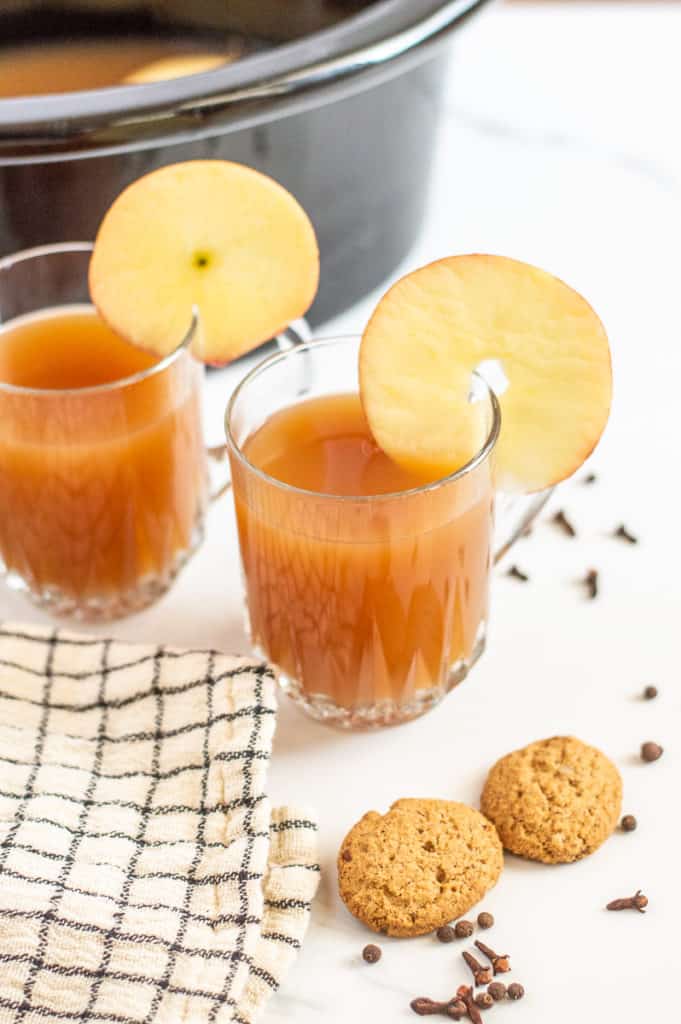 Flavor Extracts 
Working with extracts can be tricky, but none-the-less bring a burst of flavor into a mocktail. 
One of the more common options is vanilla extract, but the fun doesn't have to stop there. Other flavoring extracts such as almond, chocolate, and even maple are delicious options for non-alcoholic cocktails. 
Natural Sweeteners
Did you use all your sugar for those homemade chocolate chips cookies? Natural sweeteners are going to be your best friend. 
Honey is the perfect way to add extra sweetness in a natural way. While using a more bitter fruit such as grapefruit, pair it with a small amount of honey. The combination of the two will create a delicious and refreshing beverage like you see here with our grapefruit mocktail with rosemary and honey.
Other natural sweeteners that can be used and are usually on hand or easy to find in stores are stevia, maple syrup, agave and coconut sugar. All will fit well into a mocktail for an extra hint of sweetness.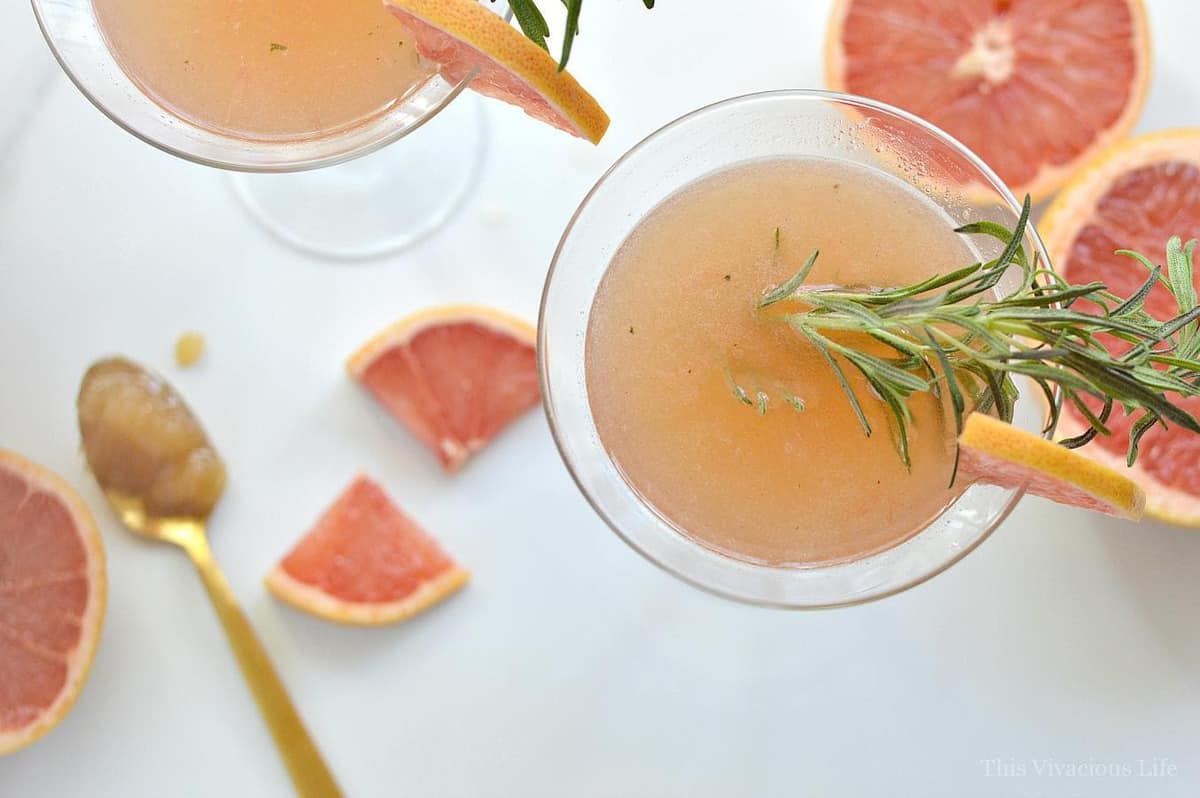 Garnishes for Mocktails 
What's on the inside is more important than what's on the outside, but a pretty garnish never hurts! The way your mocktail looks at first glance is a preview to what you and your guests are going to taste. Equivalent to the preview of a movie, a pretty garnish on or in the glass will have everyone hooked and wanting more. 
Garnishes for your mocktail can be as simple as using leftover ingredients you have after making the drinks. Although simple in and of themselves, they can make your beverages look effortlessly pristine.  
Popsicles and suckers 
This may sound a bit silly but adding a fresh fruit popsicle to your 0.0 non-alcoholic wine or other simple mocktail can really make for a fun summer presentation.
I also love adding rock candy suckers to my mocktails especially on holidays that call for more glitter like our Clean Slate New Years Eve Party.
Coated Rim 
A two-step process can easily give your mocktail a glistening look. By just damping the rim of your mocktail glass and placing it in a pile of sugar or salt, your glass now has a fun treat and sparkle to it. 
Sugar and salt are not the only ingredient options to rim a glass with! Consider candy, cookie crumbs or dried fruit which is not only tasty, but also a beautiful option. We use crushed candy canes, flaked coconut and even molasses and gingersnap cookie crumbs to rim glasses for our gingerbread martini mocktails.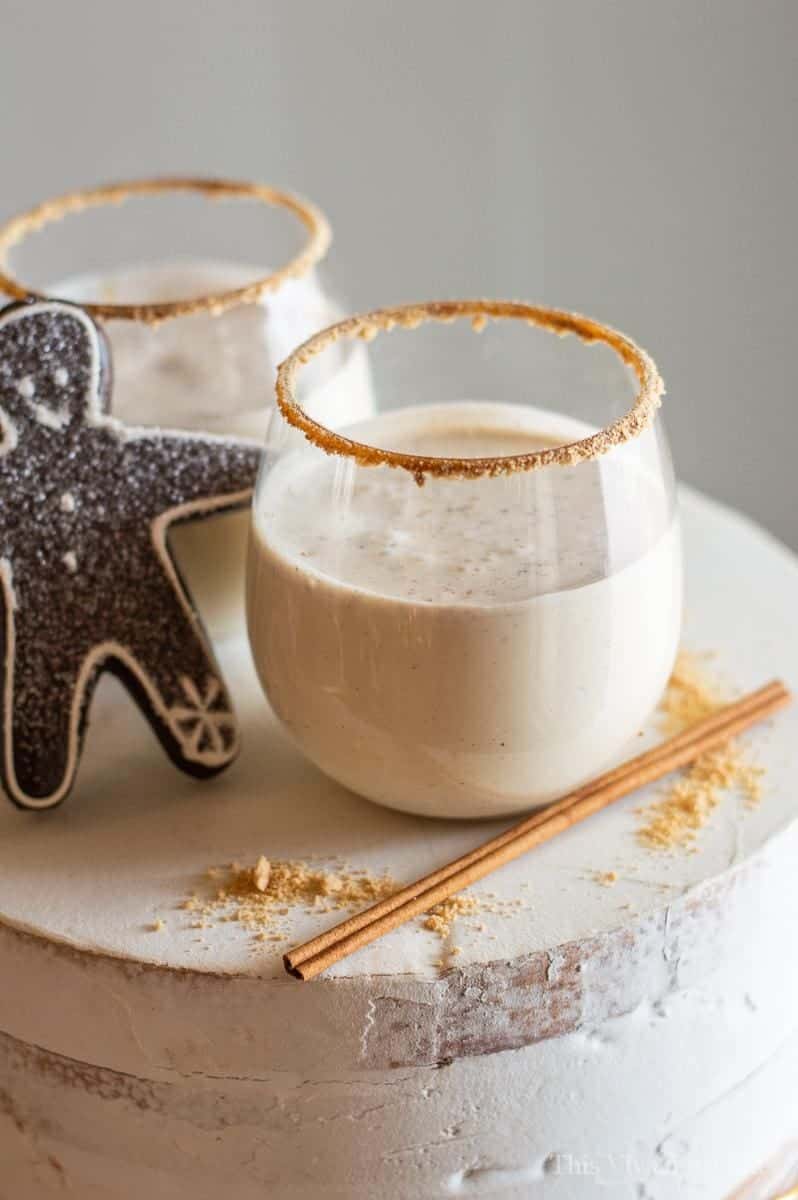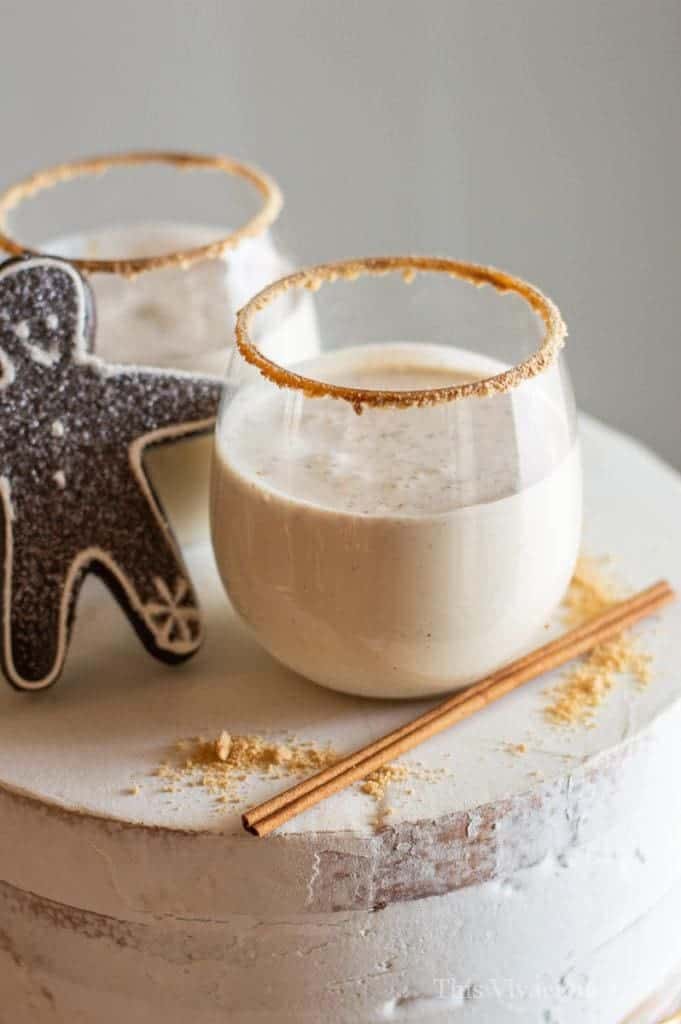 Fresh Fruit 
Surely everyone has been left with that one little bit of fruit. No need to make room in the fridge. Instead, by simply slicing the fruit or in the case of berries, keeping it whole and placing it on the slide of the glass, you now have an easy garnish for your beverage!
The other half of the lime you used for your non-alcoholic gin and tonic? Slice it up and place it on the rim of your mocktail glass.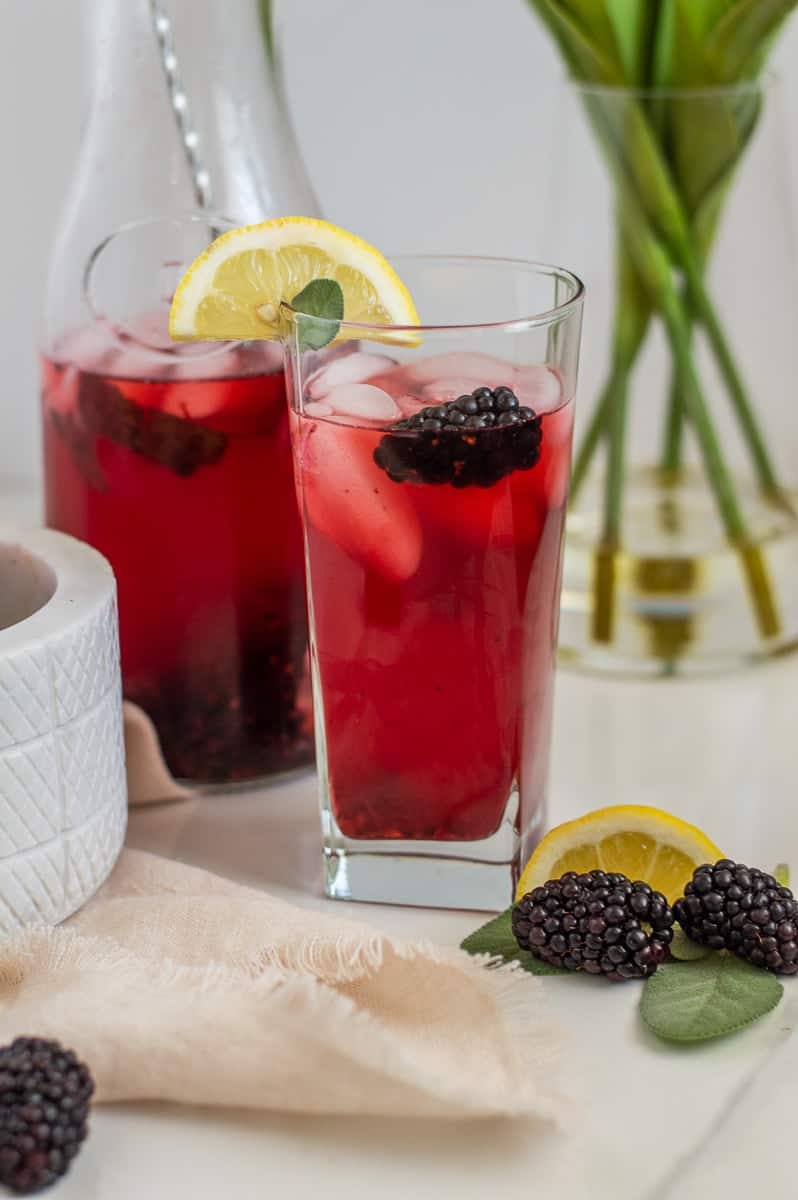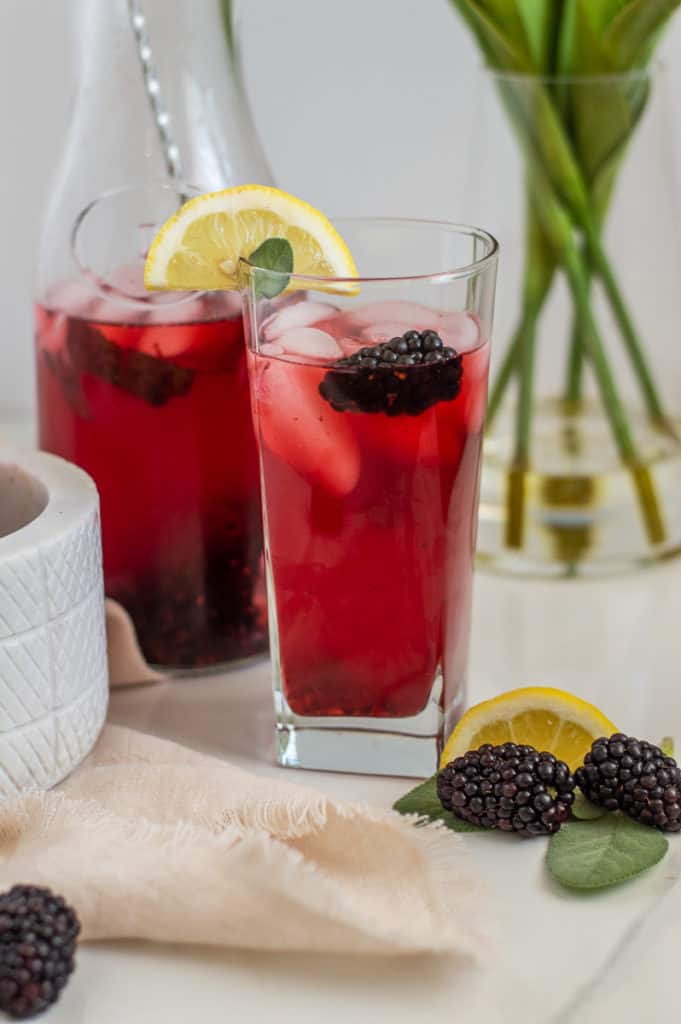 Whipped Topping
By adding a dollop of whipped topping, you can create the look of a luminous cloud on top of your mocktails, while simultaneously enjoying a sweet treat. 
Whipped topping comes in different flavors too. As a result, it is easier to pair with whatever other ingredients are in the drinks. Other whipped topping flavors include chocolate, strawberry, and sweet cream.
So how do you make the perfect mocktail?
Add flavorings of your choice.

Don't forget to add a little flair with herbs or spices.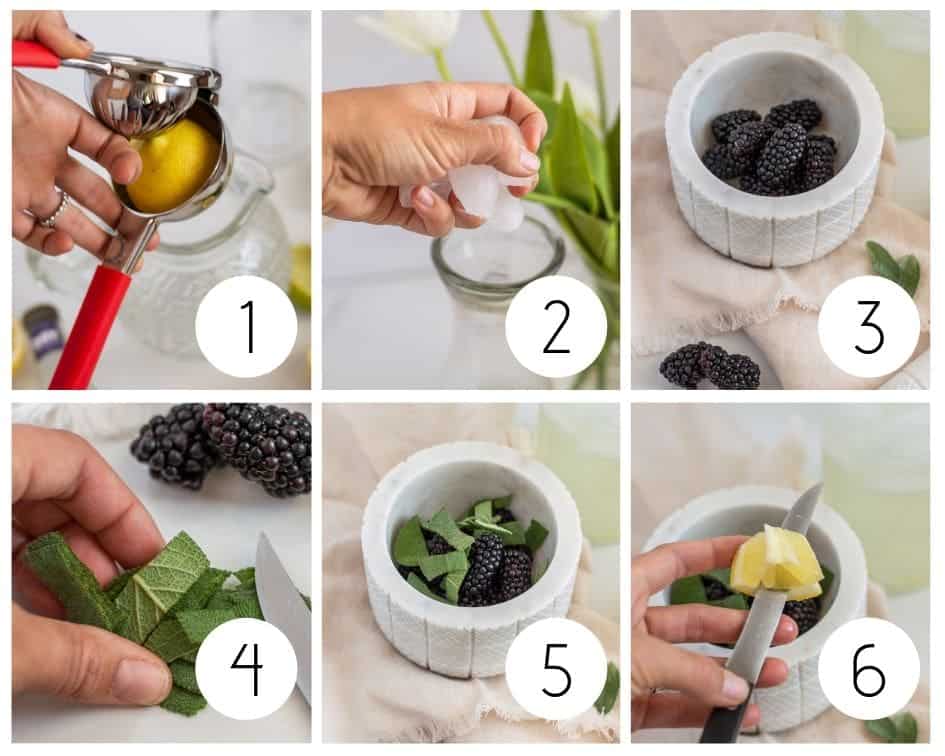 Best tools for making mocktails
11-piece bartender kit
Wing corkscrew
Channel Knife
Bar cart
Moscow mule cocktail mugs
Wine glasses
Old fashioned glasses
Martini glasses
Find all of these tools HERE.
Summary
Using a little imagination and some simple but delicious ingredients, you can be on your way to creating the perfect mocktails for any gathering, big or small (toast for one please!). 
NEED MORE GOODNESS? Follow me on Facebook, Instagram, Pinterest, and Twitter for great recipes, entertaining ideas and more!
Easy mocktail recipe
Ingredients
20

oz

sparkling water or 0.0 prosecco/brut

1/2

C

juice concentrate of choice

1

tsp

fresh herb of choice, chopped

1

C

ice

2

tbsp

same fruit as juice, diced

same fruit as juice and fresh herb for garnish
Instructions
In a cocktail shaker, muddle 2 T diced fruit and herbs

Add the juice and ice then close lid and shake until outside of the mixer becomes cold and frosty

Meanwhile, place fresh fruit garnish on the side of the glasses

Pour cold cocktail mixture evenly into both cups and top with chilled sparkling water, prosecco or 0.0 brut

Finish with more fresh herbs in each glass for serving
Notes
The sky is the limit for fruit and herb combinations. Here are a few examples for you:
Blackberries and sage
Strawberries and basil
Lemon and lavender
Grapefruit and rosemary
Cucumber, lime and thyme
So how do you make the perfect mocktail?
Add flavorings of your choice.

Don't forget to add a little flair with herbs or spices.
Nutrition
Serving:
2
glasses
|
Calories:
45
kcal
|
Carbohydrates:
11
g
|
Protein:
1
g
|
Fat:
1
g
|
Saturated Fat:
1
g
|
Sodium:
25
mg
|
Potassium:
191
mg
|
Sugar:
11
g
|
Vitamin A:
107
IU
|
Vitamin C:
39
mg