this post may contain affiliate links
We've rounded up 15+ Christmas mocktails that are sure to make your season merry and bright! From non-alcoholic classic eggnog to a candy cane martini mocktail, we've got lots of great recipes for you to choose from.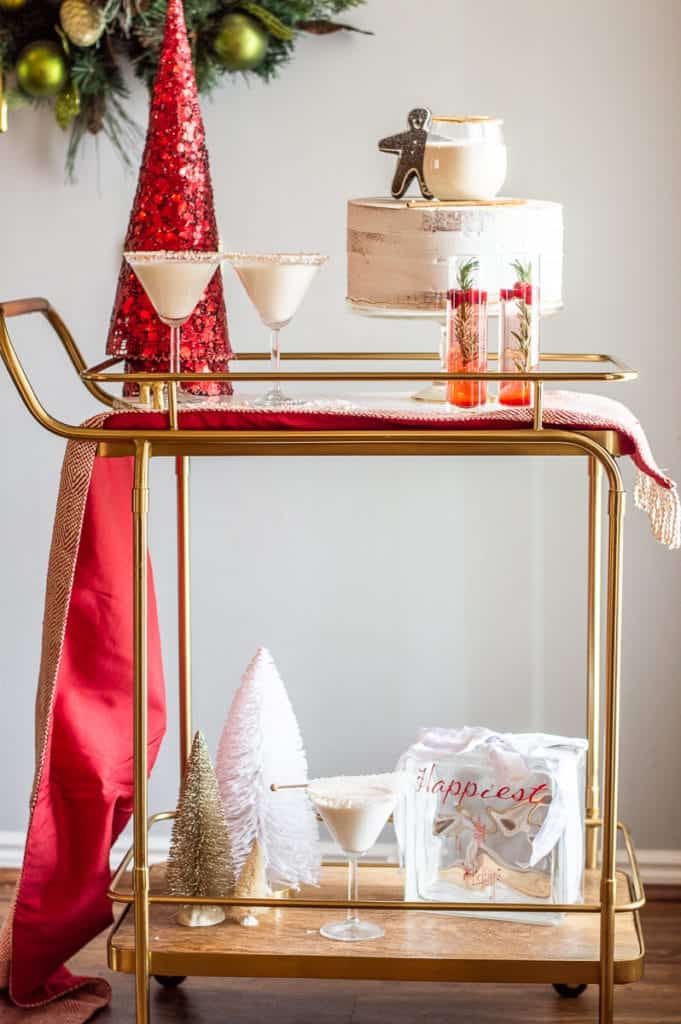 Christmas Mocktails
Who knew Christmas mocktails would become so popular? People really are looking for festive non-alcoholic holiday drink options this holiday season. Christmas mocktails are all the rage because they can be enjoyed by your whole crowd.
So whether it's your sober curious cousin, your pregnant friend or your non-alcoholic drinking family and friends, everyone can cheers to a happy holiday season together.
These Christmas mocktails have lots of festive flavor but without the booze. We have over 15 festive drinks below for you to choose from and can't wait to hear which one is your favorite!
And so you are prepared…here are ALL my favorite products for making mocktails. 
What do people drink for Christmas?
In the past, non-alcoholic Christmas drinks have consisted of after thoughts like soda, water, store bought eggnog (although we've shared a great homemade one below) and plain juice. But those days are over!
We have the most beautiful and delicious Christmas mocktails to share so nobody should feel left out during the holidays. No matter what the reason you have for avoiding alcohol, whether pregnant, age or religion, you deserve a pretty drink that everyone else will be wondering where they can find it.
As a hostess, I personally love the idea of Christmas mocktails because I can make one batch of drinks for everyone. The kids can join in with the cheers and festivities and I love that!
I almost always incorporate Dry Sparkling soda into my mocktails. It just works so well in place of many hard alcohols like vodka in traditional cocktail recipes.
For something like coffee flavored liquor, I use Dry Sparkling vanilla soda plus some coffee flavored syrup (that doesn't actually have any coffee). I use the vanilla flavor most but I also like the cranberry, blood orange, lavender, cucumber and ginger flavors. Dry Sparkling has less sugar than traditional soda making it much easier to manipulate and use in mocktail recipes. I feel like I have better control of the sweetness when using it.
Alright, it's time we share our favorite Christmas mocktails with you. Let us know which one you like best and which ones you want to see in the future.
Christmas Mocktail Recipes
Candy Cane Martini Mocktail
Our candy cane martini mocktail is one that makes you feel like you are strolling down Santa's driveway in a horse drawn sleigh! It is cool, creamy and perfectly pepperminty… Check out the recipe below.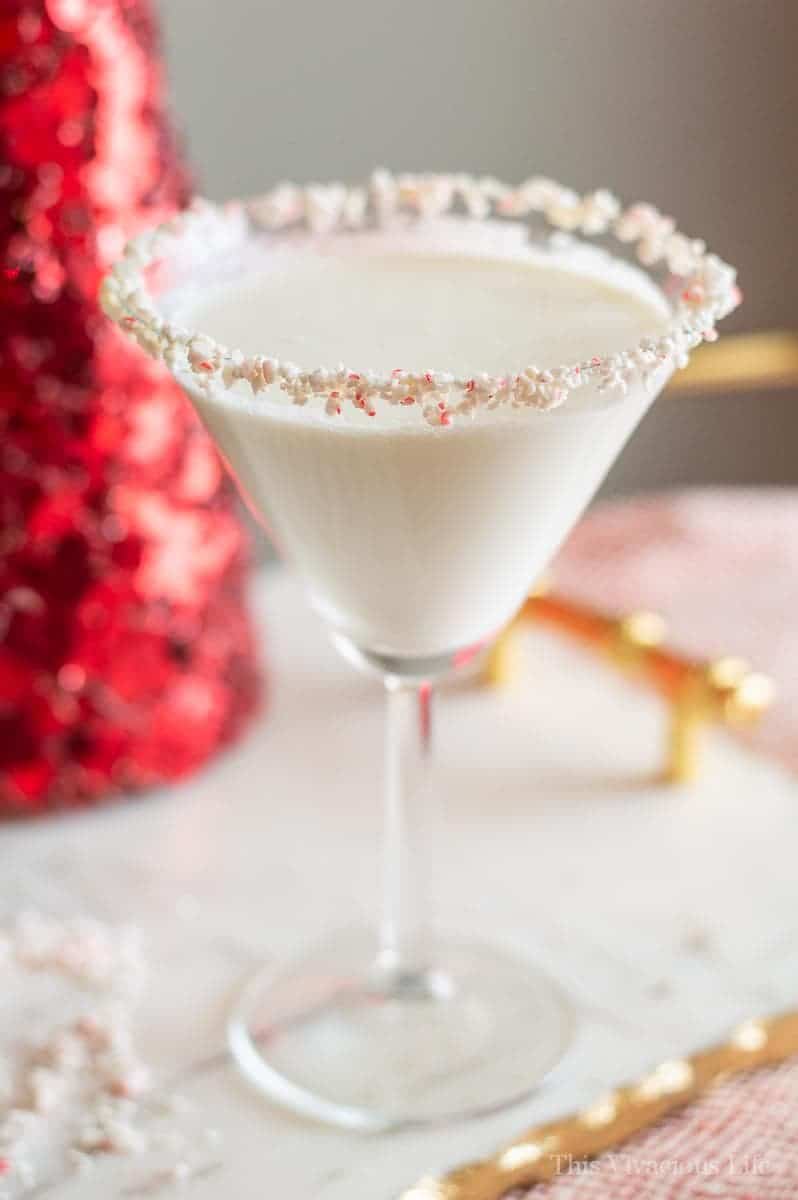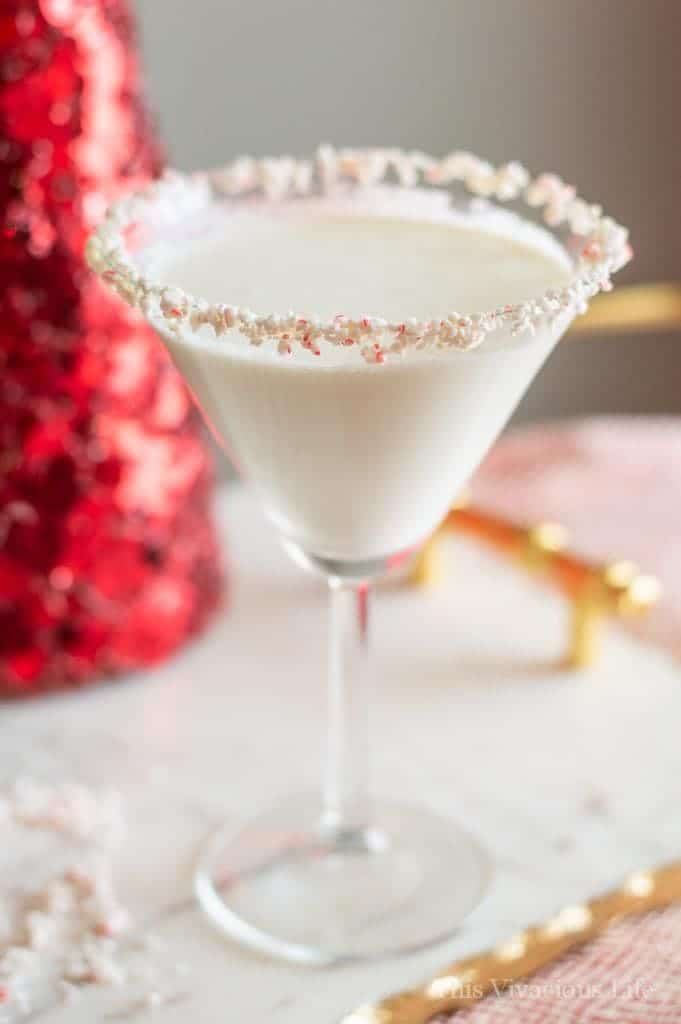 This non-alcoholic prosecco drink with pomegranate and cranberries is the perfect mocktail to serve at any gathering! It not only looks gorgeous but has great flavors as well. Plus, it only takes a few minutes to make.
Let the kids in on the Christmas drink fun with this festive Santa's Hat Shirley Temple! With it's bright red color and coconut rim, it'll be the hit of the holiday season with the little ones.
Apple Cranberry Mocktail
To make our apple cranberry mocktail, simply place a sprig or rosemary and 4-5 cranberries in a glass with 1 tsp. cranberry simple syrup or cranberry jam. Pour in cranberry or vanilla Dry Sparkling soda over top and enjoy! I love he flavor and the gradient colors.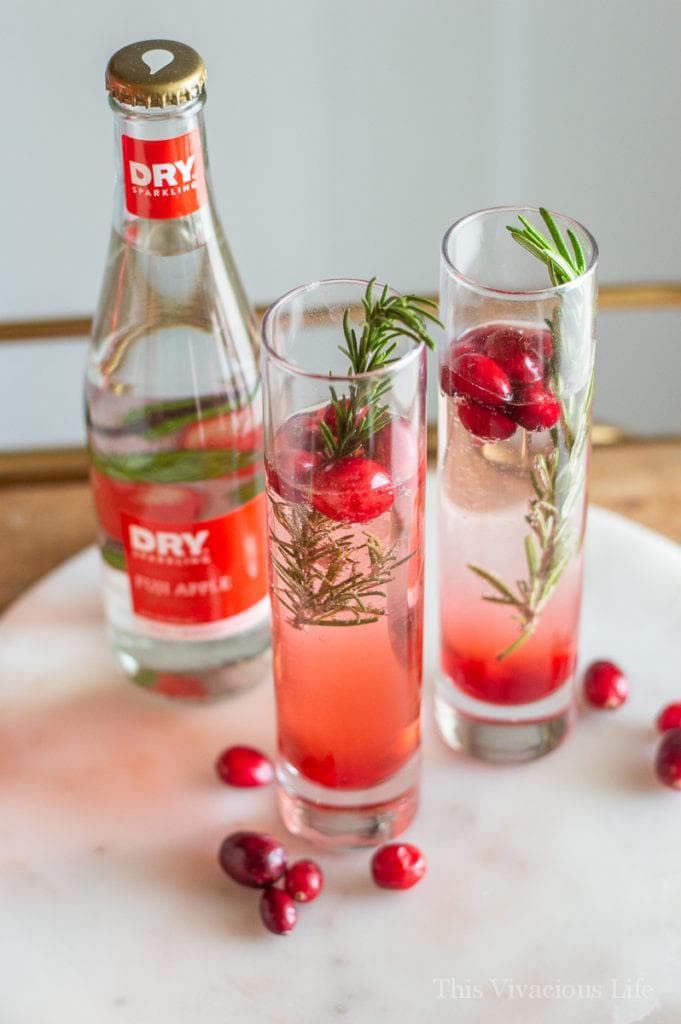 This Christmas Mojito recipe is Non-Alcoholic, Easy, creamy, fizzy, full of yummy coconut, mint and lime flavors, and is the perfect way to celebrate Christmas. All in all, this drink is a dreamy drink. Frothy, frosty and festive, the Christmas Mojito is on the very top of our holiday list, it can be on yours too!
Whether it's for a big Christmas party or smaller gathering of family or friends, a batch of Grandma's Christmas Punch will bring on the smiles … especially when you pair it with a big tray of cookies. Just like Grandma does.
Quick Festive Orange Drink (Family Drink) Favorite Holiday drink that's ready in 5 minutes, crisp & bursting with orange flavo
Easy Nutella Hot Chocolate Made in the Slow Cooker
This Nutella Hot Chocolate stays warm in the slow cooker until you're ready to serve. Perfect for a holiday party or cold winter evening
Quick 5-Minute Cranberry Ginger Ale Punch
This easy to make holiday punch whips up in under 5 minutes. Please a whole crowd with this fun and colorful holiday mocktail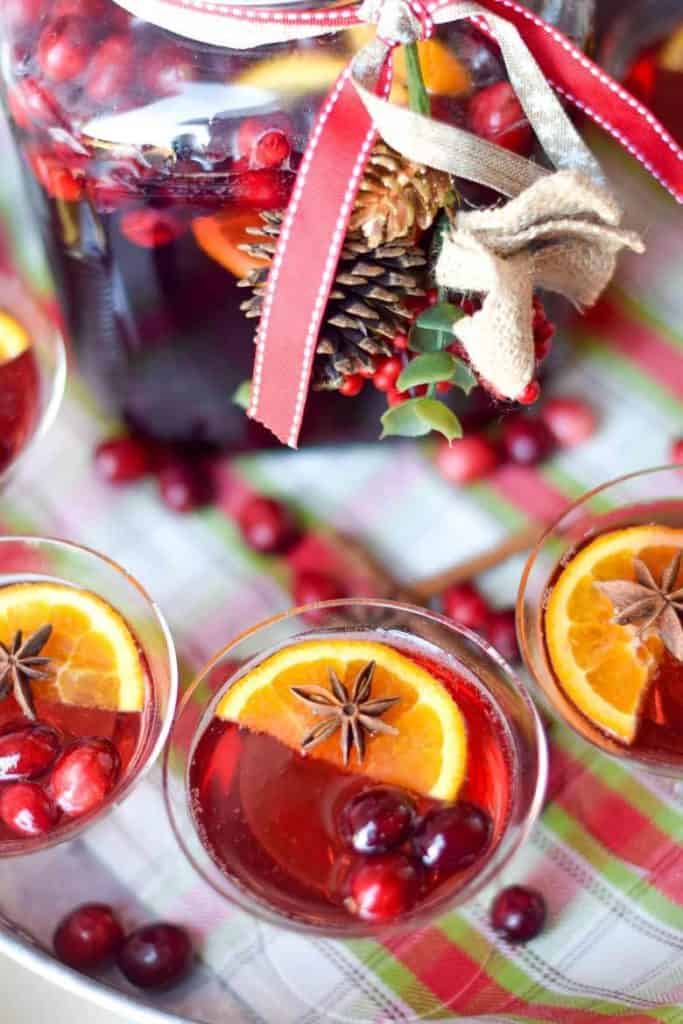 Crockpot Wassail Recipe is easy to simmer together in the crockpot and will keep you and yours warm during the Christmas season. Featuring cozy apple cider, black tea, orange & lemon juice, honey, whole cloves, and cinnamon sticks it will leave your whole house smelling like Christmas!
This Jamaican Sorrel Drink recipe is perfect for entertaining! Refreshing and festive, this is a unique and easy drink recipe that you'll want to serve throughout the holiday season
What could be more festive than a warming mulled drink. Mulled wine and mulled cider are popular at this time of year, but here is our non-alcoholic version. This Mulled Apple Juice is full of the spices of Christmas and will warm you up after a day of Christmas shopping. Perfect for serving up at a party!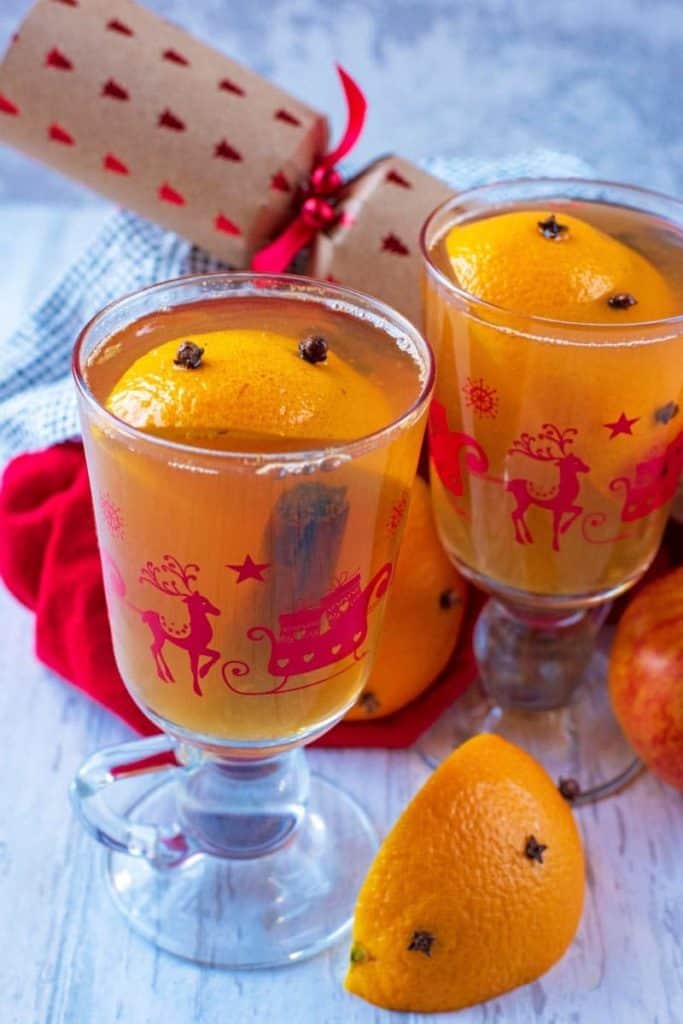 This cranberry pineapple mocktail is a refreshing drink, perfect for holiday gatherings!
Ponche de Frutas- Holiday Hot Fruit Punch
A hot fruit punch made of fresh and dried fruits served at Christmas and on New Year's Eve in Mexico, Guatemala and Latin America. You can use any mixture of fruit but pineapple, plantain, and pineapples are musts.
This small-batch Grinch Punch recipe made with Hawaiian Punch, Sprite and lime sherbet is a perfect drink for Christmas.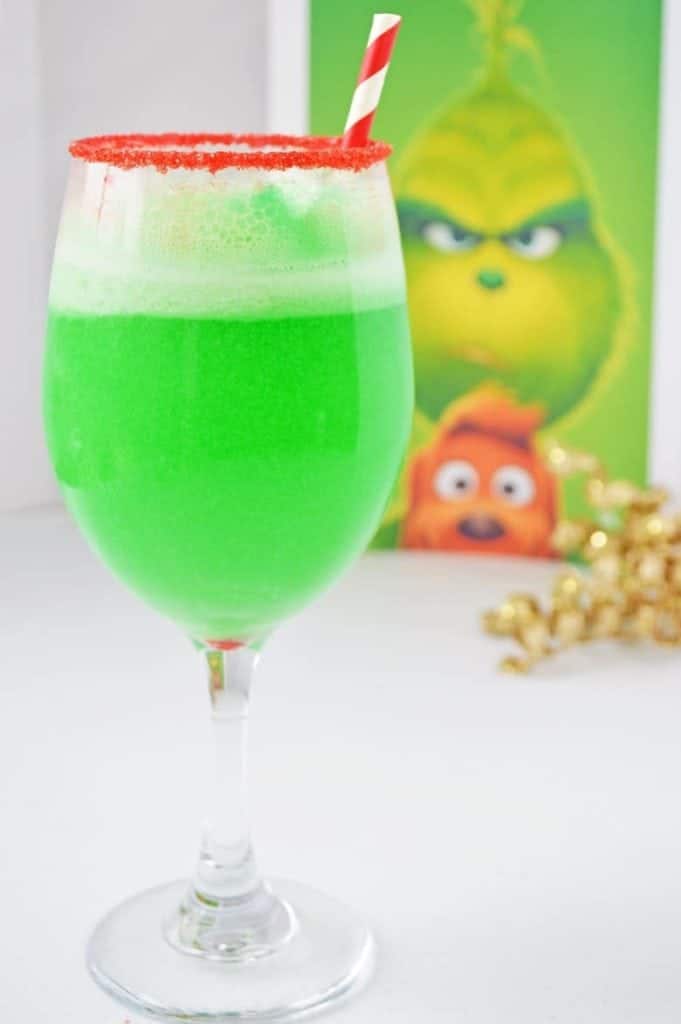 Delicious Non-Alcoholic Eggnog
This particular recipe is a non-alcoholic, cooked eggnog. It's yummy, safe for those worried about raw eggs, and the kids can enjoy it too!
Ginger Cranberry Kombucha Mocktail
This kombucha mocktail is a tasty non-alcoholic cocktail that's perfect for the holidays. It brings healthy kombucha together with festive cranberry juice and a bit of fiery ginger ale. For a bit of extra pizzazz, I've made some simple cranberry and rosemary ice cubes to make these mocktails extra special.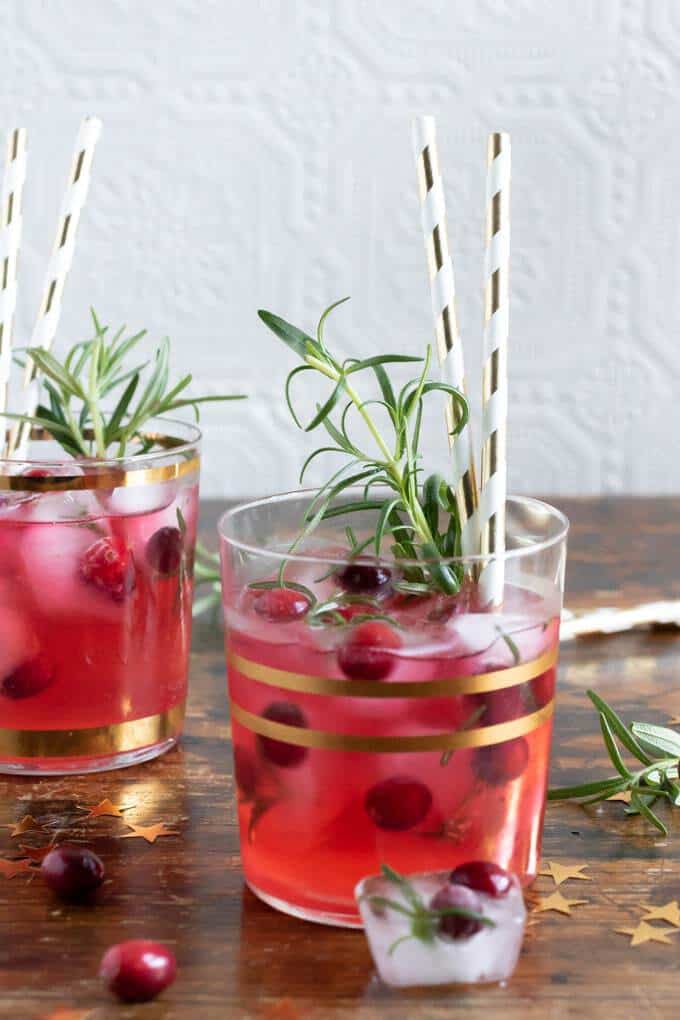 Christmas White Russian Mocktail
This cranberry Christmas white Russian mocktail is a family favorite that is easy to make and so delicious! We love how filling it is while having that fresh cranberry flavor.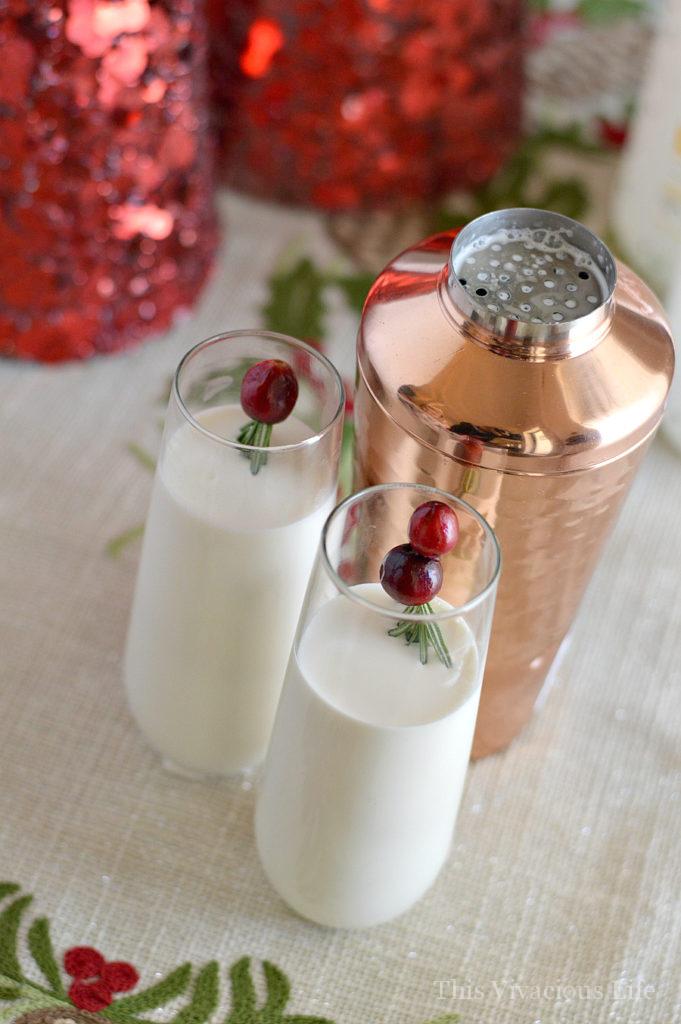 White Christmas Mocktail-
This mocktail is extra festive with coconut on the rim and is perfect of your Mele Kalikimaka Island holiday party! To make it, start by rimming your glasses with simple syrup then dip them into a bit of shredded coconut.
In a cocktail shaker, shake 12 oz. Dry Sparkling vanilla soda, 1 C heavy cream and 1 T coconut flavored syrup. Top with a clear rock candy sucker for the icicle effect!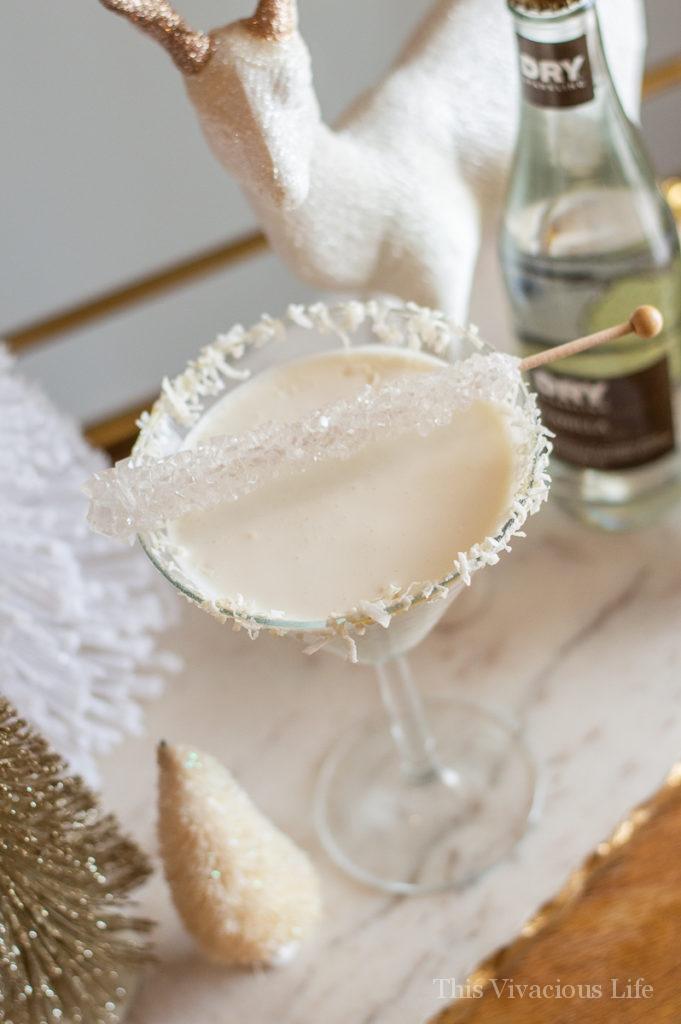 What are the best non-alcoholic drinks not Christmas themed?
There are so many to choose from! I highly recommend this non-alcoholic Bloody Mary mocktail that is the perfect accompaniment to any brunch. It's not as easy as our 3 minute, 3 ingredient non-alcoholic gin and tonic, but still easy enough.
It is the perfect savory drink (like our non-alcoholic vodka dirty martini) that really can become a meal in and of itself. I like to give mine all kinds of delicious garnish to eat along with this drink. Not only does it look pretty, but it is filling too!
We've also put together our 25 favorite Halloween mocktails that are spooky and eerie but so fun to make too! And if you love these drinks, you are also going to love these our other popular mocktails of ours!
Grapefruit Mocktail with Rosemary and Honey
Lavender Lemonade and Limeade
*This post was originally published on December 11, 2018. We've updated it with more Christmas mocktail options, helpful information and more.