These gluten-free nutter butter cookies are so delicious! They definitely bring back those childhood memories of cookies and milk.
You guys are going to love this nostalgic treat. These gluten-free nutter butter cookies are sure to please any palate adults and children. These are full of that rich peanut buttery flavor. The crunchy outside with creamy inside are the perfect combination.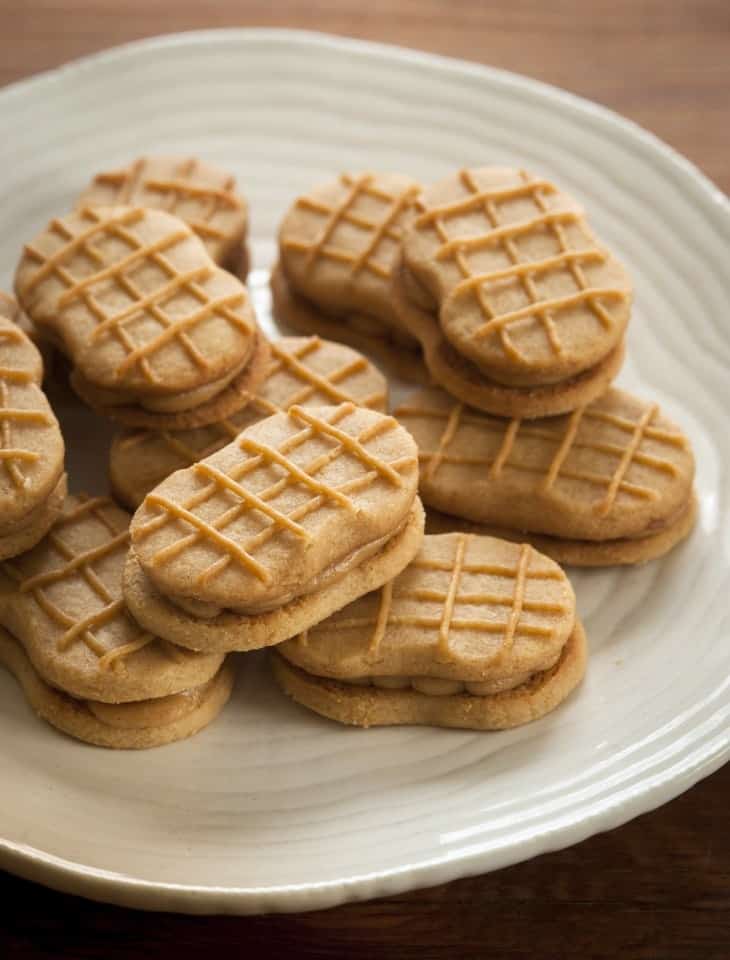 We have reviewed Nicole's books before, including Gluten-Free on a Shoestring Bakes Bread (Spoiler alert: It was filled with yummy breads!). So when asked to review, Gluten-Free Classic Snacks, we excitedly said yes! I was especially excited when I saw this gluten-free nutter butter cookie.
Nicole has a fantastic blog, you may have heard about it, Gluten-Free on a Shoestring, that is bursting with awesome recipes. She is an incredibly talented cook/baker that has truly mastered the art of gluten-free cooking and baking. She turns your favorite recipes into a gluten-free masterpiece that can be enjoyed by all.
This book is no different. It has amazing recipes from our childhood that make you want to drool on the pages. I especially like that this latest book had more pictures than her previous books.
I love pictures in my cookbooks and this one gave me what I wanted in that department. Does every recipe have a picture? No, but there are enough to get the idea of how great the recipes are going to turn out.
I love that Nicole's spunky personality shows through in her writing. She has a way of making you feel like you have known each other for years and is just talking to you as a friend.
Her book is very reader friendly. She addresses the nay sayers in that she knows we shouldn't eat treats like this everyday but also reminds them that when we do, they should be delicious! I agree with her completely.
Nicole's recipes are great because they encourage you to get in the kitchen and create that dessert you want rather then just going out and buying a highly processed gluten-free version of it.
Nicole was so generous in sharing her gluten-free nutter butter cookie recipe with us. This was a favorite from my childhood so I was thrilled when she said yes to sharing it with our fans. Thanks Nicole for this recipe and a wonderful book!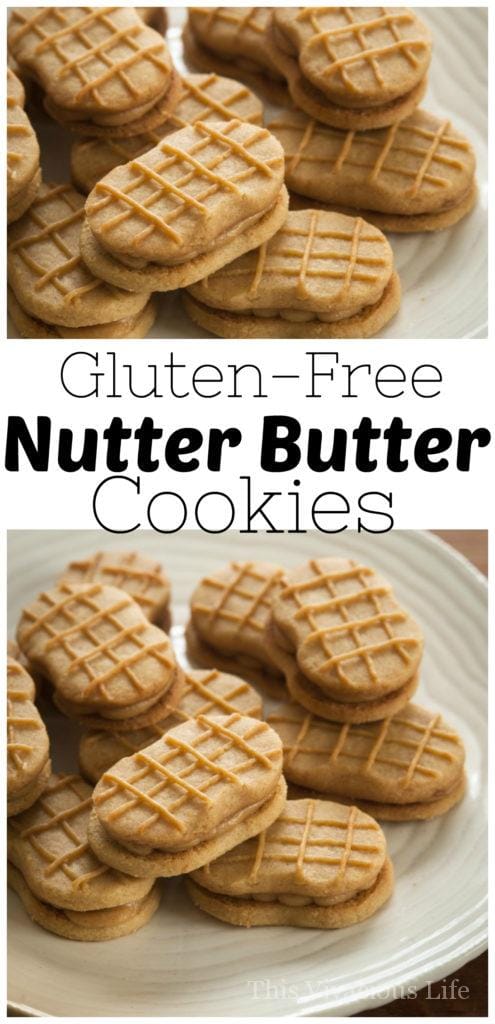 Print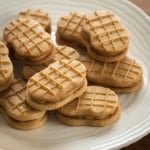 Gluten-Free Nutter Butter Cookies
Author:

Prep Time:

30 minutes

Cook Time:

10 minutes

Total Time:

40 minutes

Yield:

24 sandwich cookies

Category:

Dessert

Method:

Oven

Cuisine:

American
---
Description
You guys are going to love this nostalgic treat. These gluten-free nutter butter cookies are sure to please any palate adults and children. These are full of that rich peanut buttery flavor. The crunchy outside with creamy inside are the perfect combination.
---
Ingredients
Cookies
1 cup (256 g) no-stir natural peanut butter
8 tablespoons (112 g) unsalted butter
2 cups (280 g) high-quality all-purpose gluten-free flour
1 teaspoon xanthan gum (omit if your blend already contains it)
1 teaspoon baking powder
1/2 teaspoon baking soda
1/2 teaspoon kosher salt
1/2 cup (100 g) granulated sugar
1/2 cup (109 g) packed light brown sugar
1 extra-large egg (60 g) at room temperature, beaten
1 teaspoon pure vanilla extract
Filling
4 tablespoons (56 g) unsalted butter
3/4 cup (192 g) no-stir natural peanut butter
1/8 teaspoon kosher salt
1 cup (115 g) confectioners' sugar
1 to 2 tablespoons heavy whipping cream
---
Instructions
Make the cookie dough
Preheat your oven to 325°F
Line rimmed baking sheets with unbleached parchment paper and set them aside
In a small, heavy-bottom saucepan, place 1 cup peanut butter and 8 tablespoons butter
Melt, stirring frequently, over medium heat
Once the mixture is melted and smooth, remove from the heat and set aside to cool briefly
In a large bowl, place the flour, xanthan gum, baking powder, baking soda, salt, granulated sugar and brown sugar, whisking to combine well and working out any lumps in the brown sugar
Add the melted peanut butter and butter mixture, and stir to combine
Add the egg and vanilla, and mix until the dough comes together
Knead until smooth and flatten into a disk
Shape the dough
Place the cookie dough between two sheets of unbleached parchment paper, and roll out into a rectangle about ¼ inch thick
Cut out oval shapes with a 2-inch oval cookie cutter (Ateco sells a set of concentric oval shaped cookie cutters)
Pull away the scraps of uncut dough, gather the scraps and set them aside
Carefully transfer the ovals to the prepared baking sheets, placing them about 1 inch apart (they will not spread much during baking)
With a moistened thumb and forefinger, carefully pinch each oval on either side of the width of each oval's center to create a peanut shape
Re-roll the gathered scraps of dough and repeat the process, reserving about ¼ cup of dough Place the reserved dough in a small bowl and mix with hot water by the tablespoon and stir until you have a thick paste
Transfer the paste to a pastry bag fitted with a #2 tip, and pipe a crisscross pattern on half of the cut-outs
Bake the cookies
Place the baking sheets in the freezer until the cut-outs are firm (about 5 minutes), and then place each, one at a time, in the center of the preheated oven and bake, rotating once, for 9 minutes or until the cookies are lightly golden brown all over
Remove from the oven and allow to cool completely on the baking sheets
Prepare the filling
While the cookies are cooling, heat the 4 tablespoons unsalted butter and ¾ cup peanut butter in a small, heavy-bottom saucepan over medium heat, stirring frequently, until just melted
Remove the pan from the heat and add the dash of kosher salt and stir to combine. Add the confectioners' sugar, and stir until well-combined
The mixture will be very thick
Add one tablespoon of cream, and stir to thin the filling
Add another tablespoon of cream if necessary to create a thickly pourable filling
Allow the filling to cool until no longer hot to the touch
Assemble the cookies
Place the filling in a pastry bag fitted with a medium-sized plain tip (I used a #12 tip)
Turn over the half of the cookies without the crisscross pattern, and pipe a generous amount of filling on each overturned cookie
Top with the decorated cookies to create sandwiches, pressing down gently to force the filling to the very edge of the cookies
Allow to sit at room temperature (or in the refrigerator) until the filling is set
Serve chilled or at room temperature
Keywords: kid-friendly, homemade cookies, easy dessert, classic recipe
If you love this cookie recipe, be sure to check out these…
Gluten-Free Vegan Ice Cream Chocolate Chip Sandwich Cookies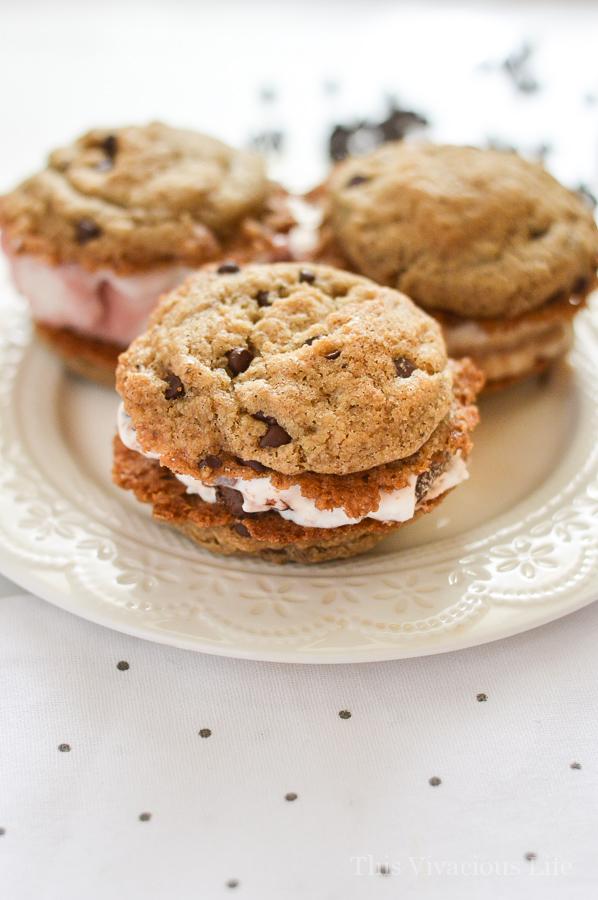 Gluten-Free S'mores Cookies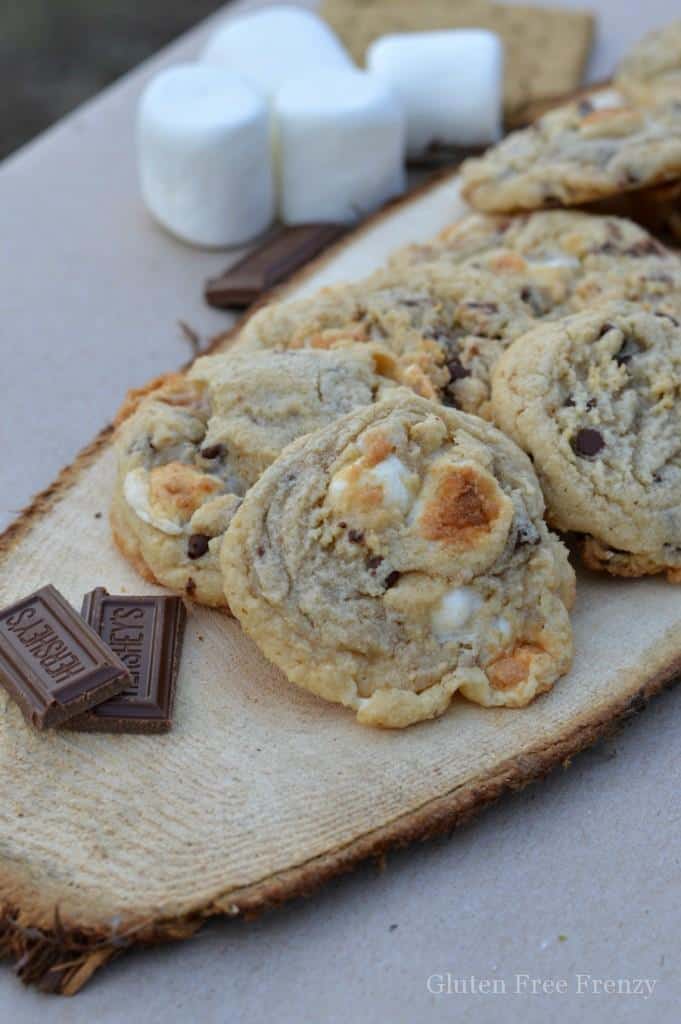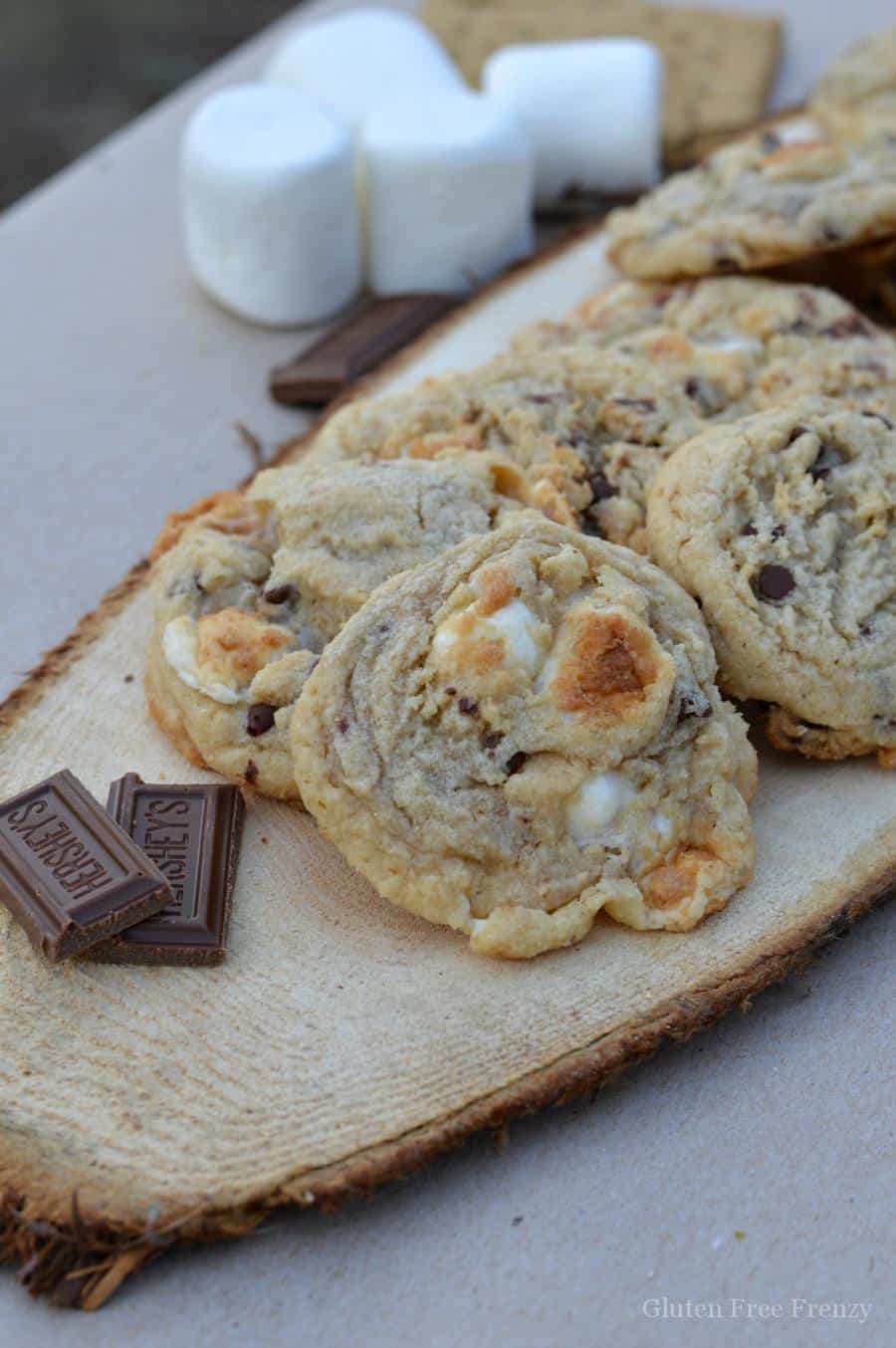 Cookies and Milk Party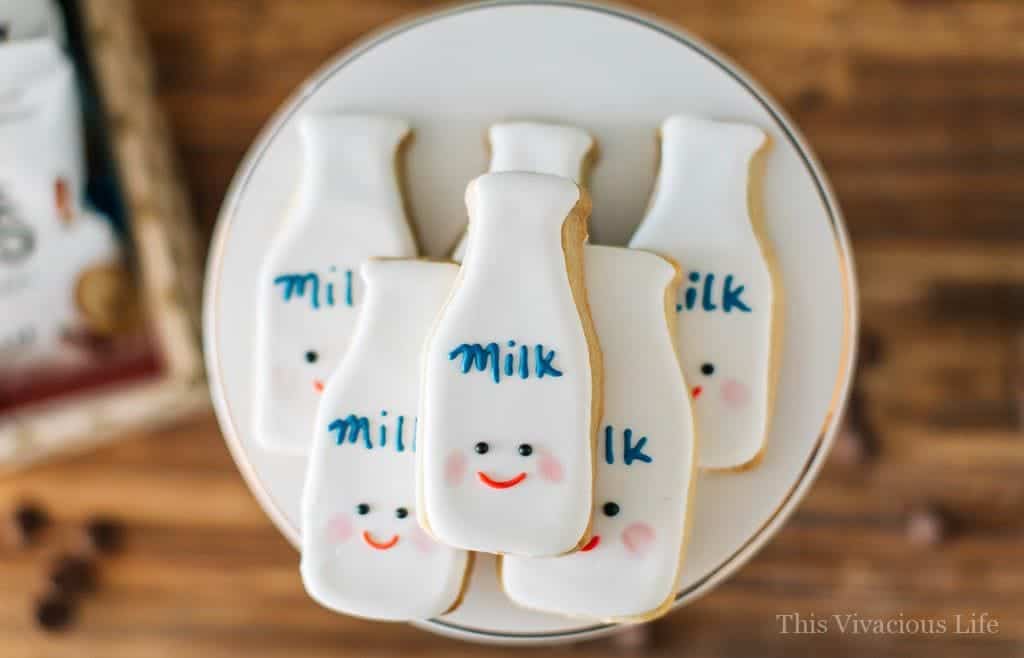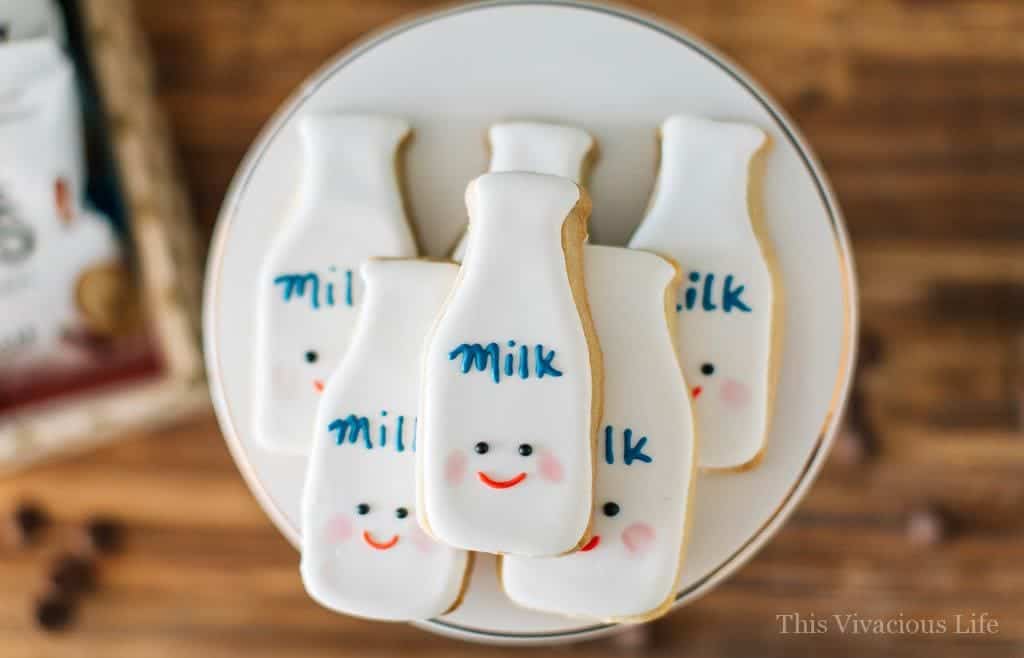 *I was provided with a copy of this book for review purposes. I was not required to write a positive feature and I was given permission to share this recipe in it's entirety. Nicole is a great author/cook and I am happy to share this book of hers with all of you. These are my opinions and my opinions alone.
This post was originally published August 19, 2015.