this post may contain affiliate links
These are some of our favorite gluten-free soups. We've put together a variety of homemade recipes, like our delicious gluten-free chicken noodle soup for you as well as a complete list of gluten-free Progresso soups too!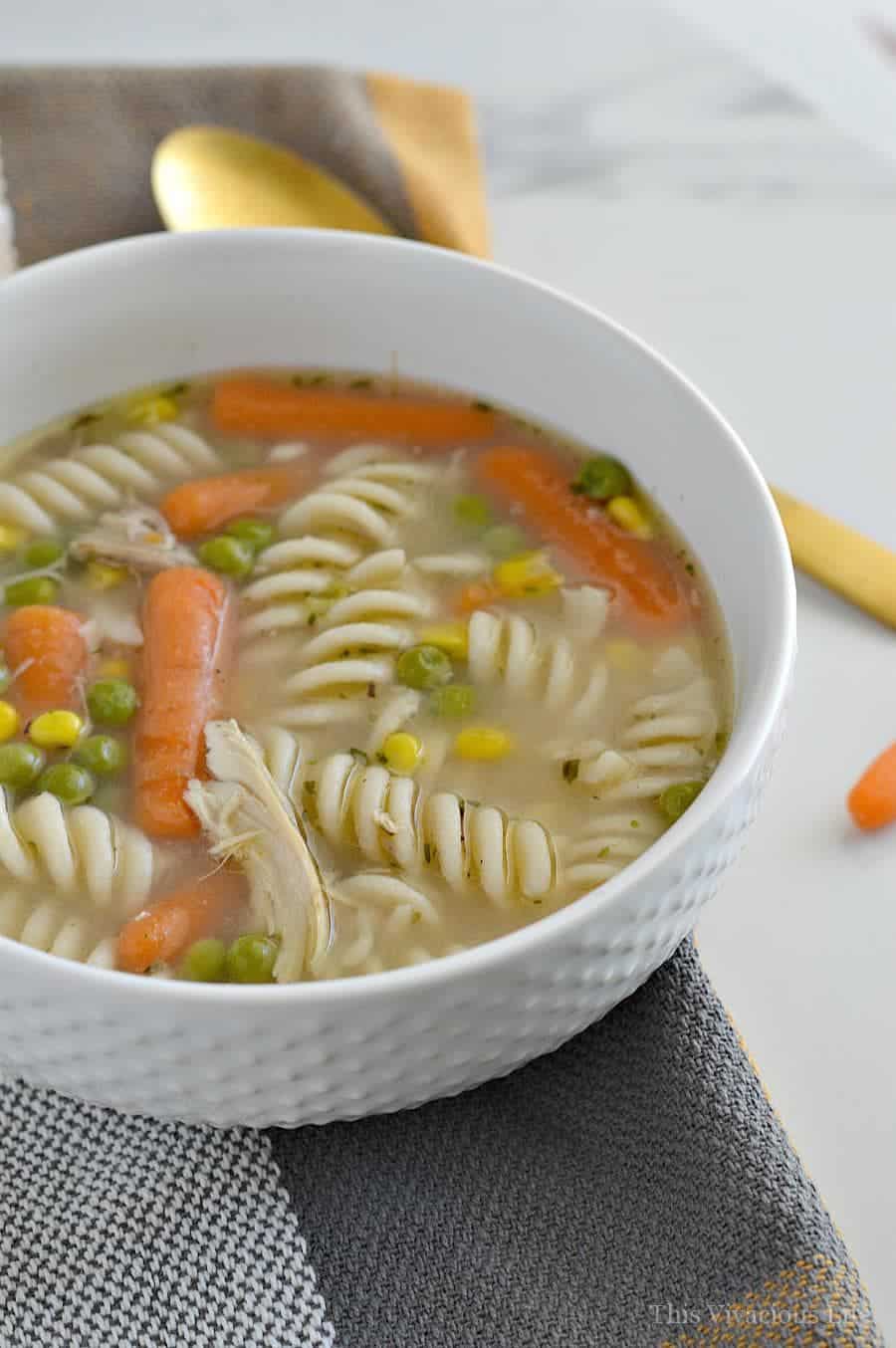 Homemade Gluten-Free Soups
We are here to show you how incredible soups can be! We've got lots that you will love including our chicken noodle soup and slow cooker ham and bean soup. Both are budget friendly and make it easier to live cheap gluten-free.
Gluten-free soup is delicious, affordable and easy to make. I love making homemade soup like our caprese roasted tomato soup and smooth roasted butternut squash.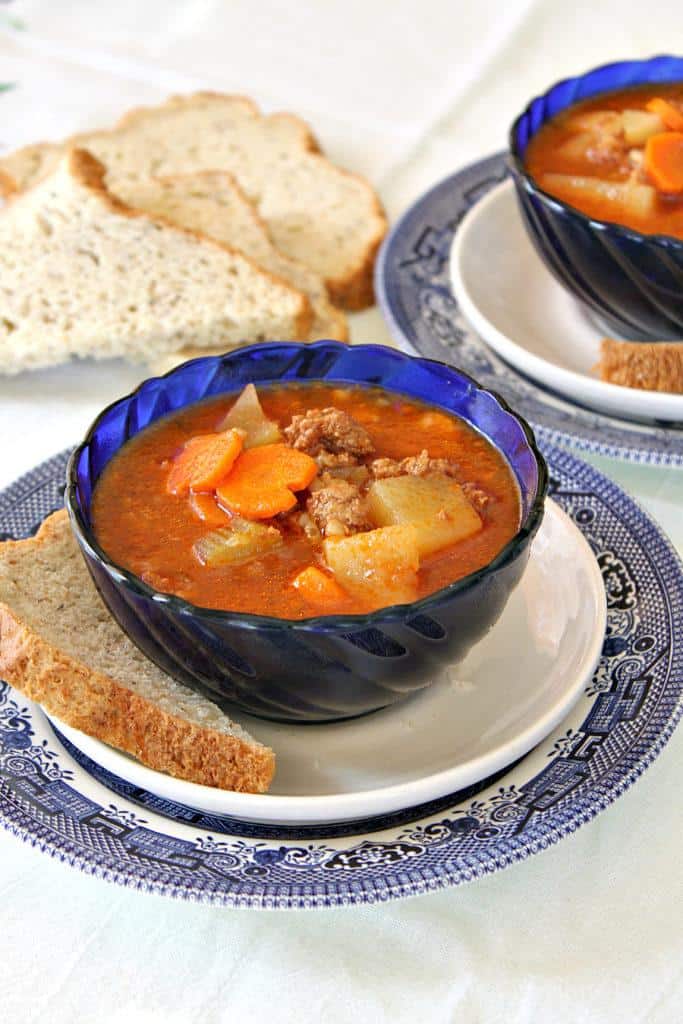 Or crowd favorites, Instant Pot hamburger soup & Instant Pot shredded beef taco soup. None of them take more than 30 minutes which are helpful on those busy weeknights.
Subscribe to This Vivacious Life
Receive a free e-book of Instant Pot recipes!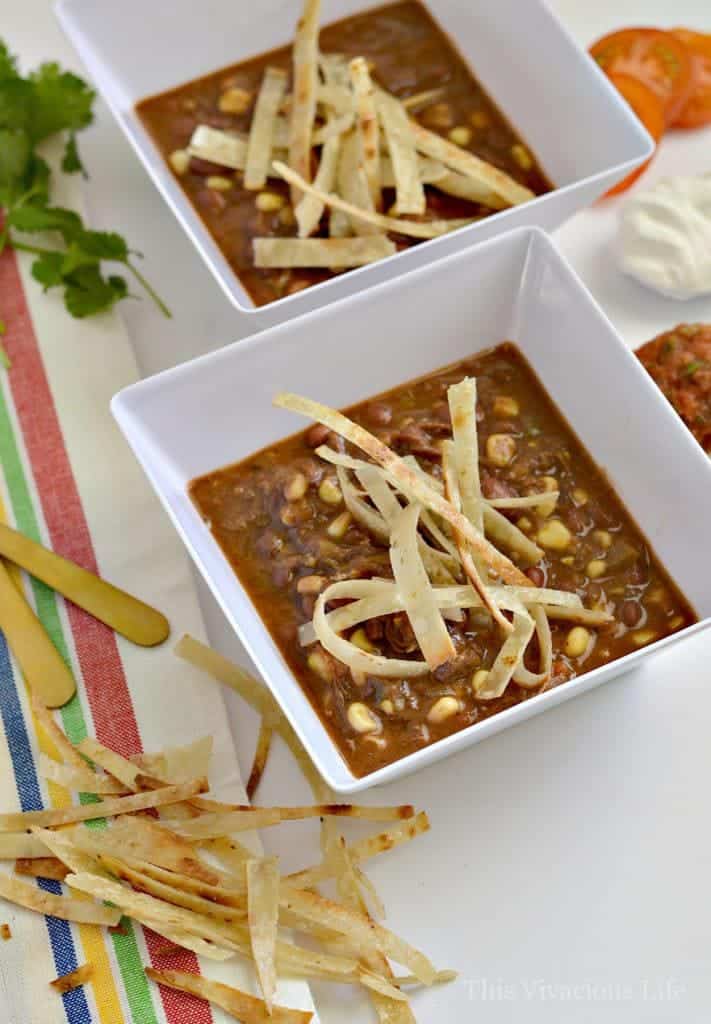 Gluten-Free Cream of Chicken Soup
This soup is really so versatile. We love to use our homemade gluten-free cream of chicken soup all the time in dishes like gluten-free tater tot casserole, Instant Pot creamy Italian chicken & gluten-free green bean casserole.
It's a great alternative to flour filled, canned cream of chicken soup. It's also much cheaper to make and you van freeze it for later use.
What can you use to thicken soup instead of flour?
While cornstarch is recommended thicken this soup, you could also use a high quality gluten-free cup for cup flour, arrowroot, tapioca or potato starch. I wouldn't recommend coconut or almond flour as this will not thicken your soup.
My friend Michelle uses cornstarch in her gluten-free cheese baked potato soup and Chrystal doesn't use any thickener in her gluten-free quinoa soup.
Which Progresso Soups are Gluten-Free?
Whether you are a home cook, a semi-homemade cook, gluten-free Progresso soup is a fantastic option. Eat it as is or jazz it up with additional toppings.
In addition to toppings, you could also do add more to soups that you feel need a bit more. Add the creamy chicken and wild rice to corn tortillas. Then, roll them and lay them in a baking dish. Finish it with some cheese. Then, simply bake and enjoy creamy enchiladas in a flash.
Here is a current list of gluten-free Progresso soups: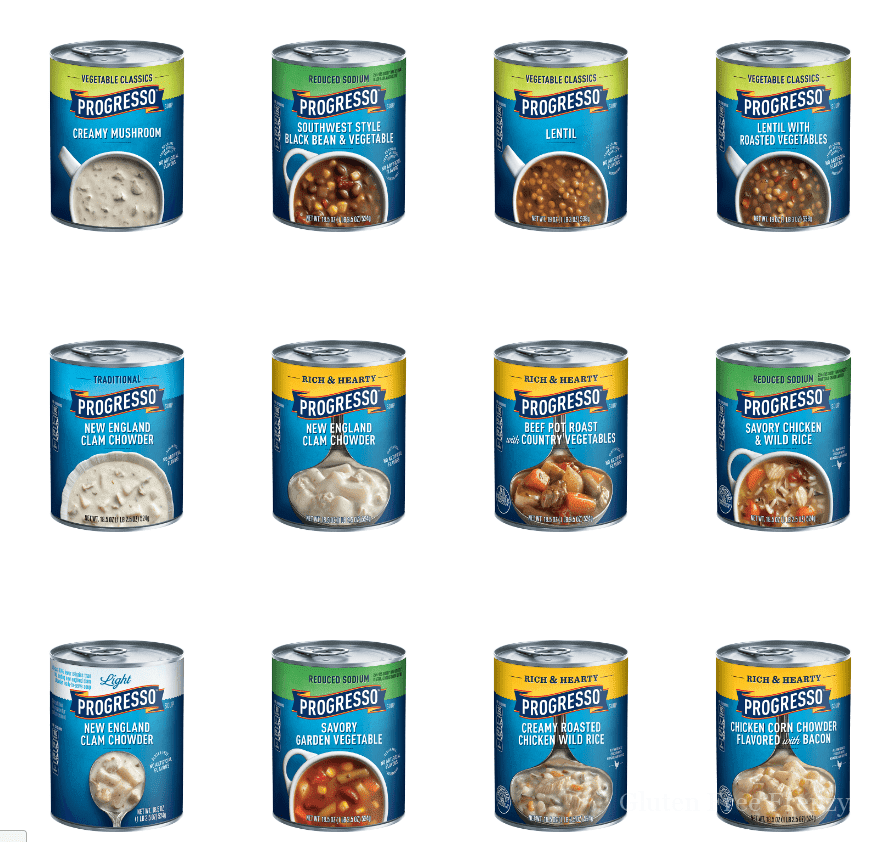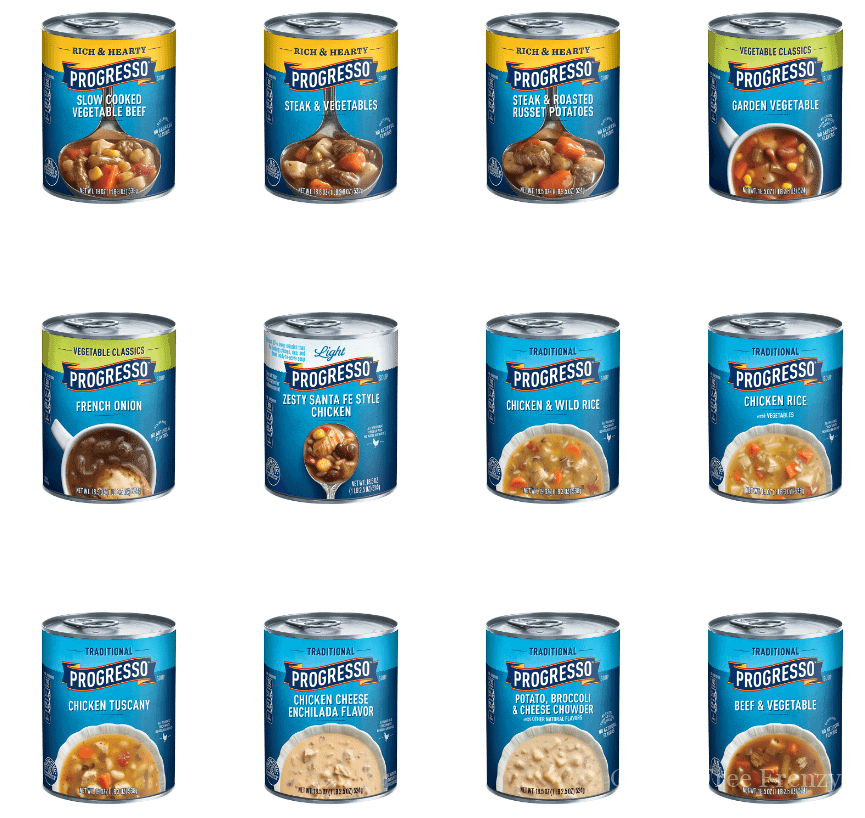 What do you serve with gluten-free soup?
I always love to make our homemade gluten-free crescent rolls. My friend Michelle of My Gluten-Free Kitchen has great gluten-free pull apart dinner rolls as well.
You could even hollow out some sugar pie pumpkins during the fall and fill them with any of these homemade or canned soups. Your guests would love the presentation and the taste!
If you love this recipe roundup, please let us know below. Consider leaving a comment, a rating or sharing on social media. We are so grateful for wonderful readers like YOU! Need more homemade soup ideas? We've got lots of ideas over on Pinterest in our gluten-free soup board.