These gluten-free hot cocoa cupcakes and holiday crafting party are perfect for the winter months. If you are looking for delicious gluten-free hot cocoa cupcakes and holiday crafting party, then we have both for you.
I love to share holiday ideas and these gluten-free hot cocoa cupcakes and holiday crafting party are a fresh and fun new take on December gatherings. You get to enjoy delicious treats while also making something that you will enjoy all season long.
We created these gluten-free hot cocoa cupcakes and holiday crafting party as a fun and inventive girls gathering. The setting couldn't have been more beautiful in this rustic lodge. Girls arrived in fun holiday sweaters that made the whole thing even more festive. The hot cocoa bar near the fire was the first station where they could gather and visit. We served up simple hot cocoa with eEnjoy Life Foods dairy-free morsels and dairy-free Dandies marshmallows.
Our oversized log table was set up for each girl to sit down and enjoy a few goodies before they started to make their holiday craft. We had a copy of the cover of Making Christmas Magical, an incredible e-book by my friend Toni at Design Dazzle. We also had Enjoy Life Food baking mixes, delicious holiday cookies and empty jars that they could use to make their sugar scrub.
The cakes were more for esthetic as they were from Confection Deception. However they definitely made the table more beautiful! I like to top them with something that is edible like the cookies we served. The hot cocoa cupcakes were top-8 allergen free and absolutely divine! They screamed holiday flavors but we're so simple to make. Be sure to check out the recipe for those below…

It was so easy to use the Enjoy Life Foods muffin mix and morsels to make the gluten-free hot cocoa cupcakes for our holiday crafting party. I only had to add a few ingredients. My family, who can eat dairy, thought they were really yummy. I love that this company provides products that can be served to anybody whether they are allergen-free or not.
For table decor, we had finished products of what the girls would be making so they could see visually and get an idea of the crafts. We also had beautiful green bottle brush Christmas trees and red glitter trees. Everything was placed on top of a traditional plaid table runner with a snowy white textured carpet. We placed tiny bottlebrush trees here and there as well.
I personally loved the vintage Better Homes & Gardens Christmas idea magazines from circa 1950s that were also featured on the table. Little log wood slices held ribbon and other crafting items needed for each girl. Wrapped presents also made beautiful decor for the table.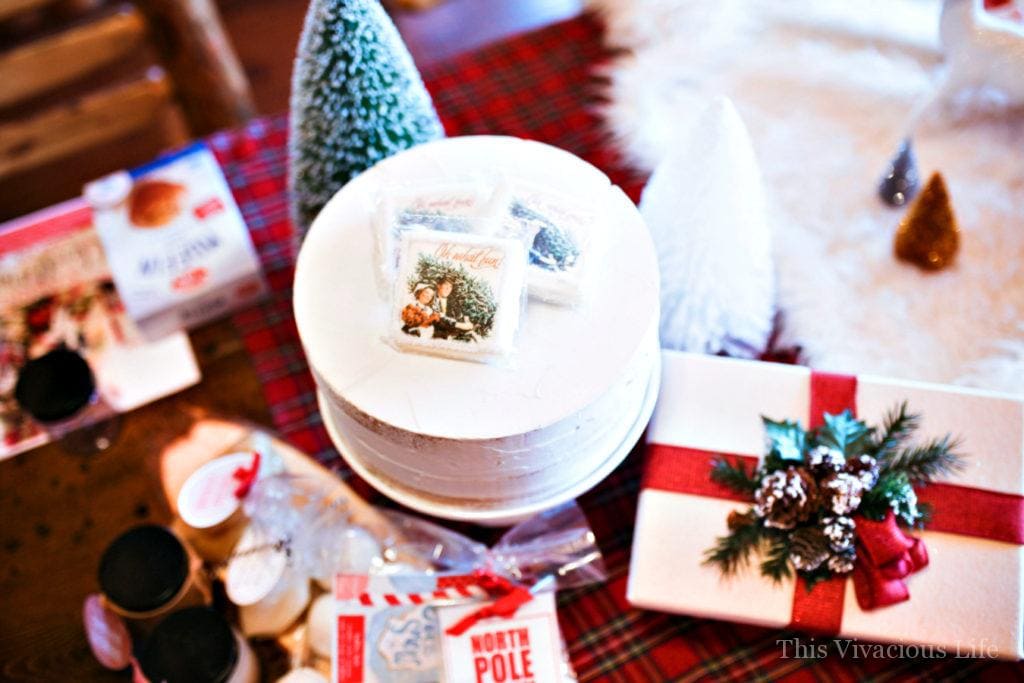 Here is a link to my friend Toni of Design Dazzle's e-book Making Christmas Magical that I mentioned above. It seriously is so incredible and worth every penny!
Gluten-Free Hot Cocoa Cupcakes
Ingredients
1 box Enjoy Life Foods muffin mix
1 C plus 2 tsp. water
1/4 C olive oil
1 C Enjoy Life Foods chocolate chips
1 C Dandies dairy-free marshmallows
2 tsp. peppermint extract or oil
Instructions
Preheat oven to 350 degrees
Combine all ingredients except marshmallows and chocolate chips then mix well
Fold in the marshmallows and chocolate chips gently
Fill greased muffin cups 2/3 full
Bake 11-14 minutes or until a toothpick inserted comes out clean
https://www.thisvivaciouslife.com/holiday-crafting-party-hot-cocoa-cupcakes-gluten-free/
If you like this party, you are going to love these ones…
Flannel and Flapjacks Holiday Party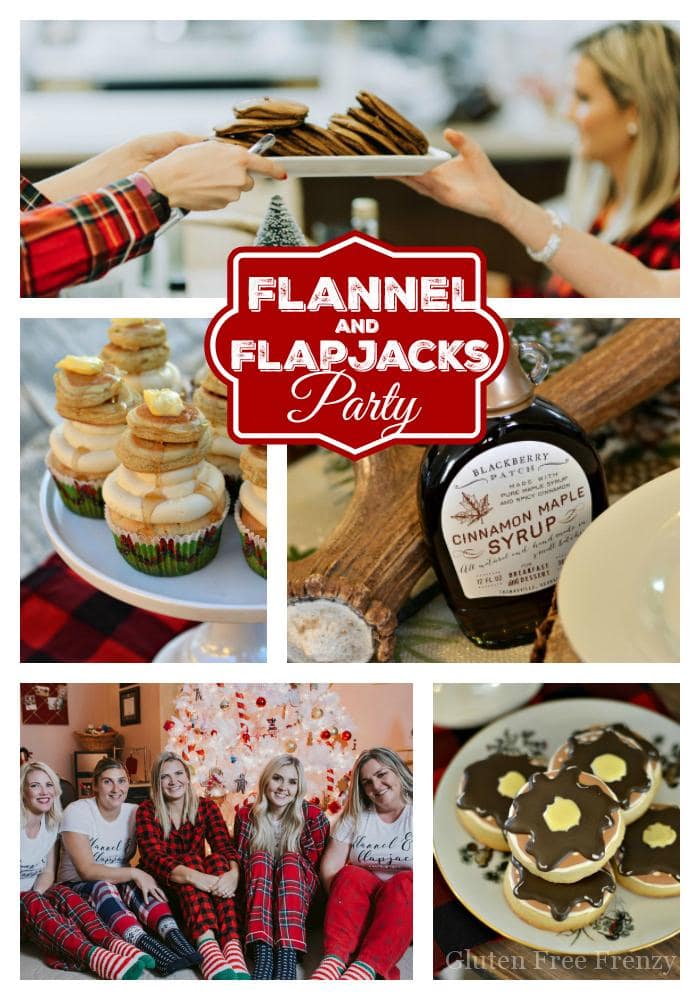 Marshmallow World Holiday Party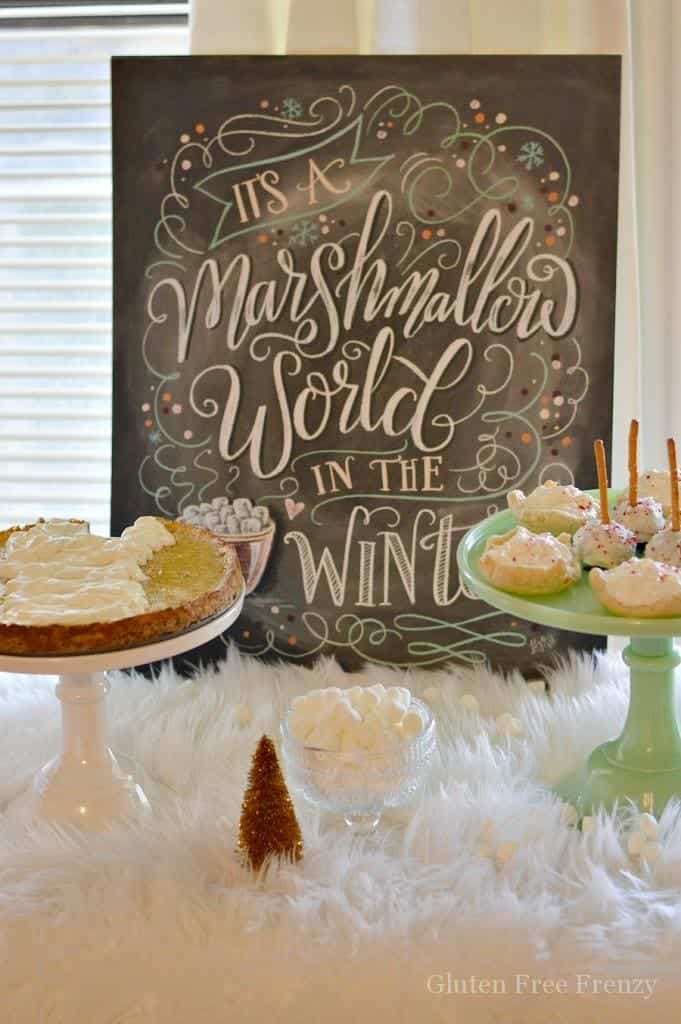 Photos by Shanda of Shanda Photography
*Thank you to Enjoy Life Foods for sponsoring this post. I was provided with monetary and product compensation. All opinions are my own.