this post may contain affiliate links
The holiday season is the perfect time for gluten free Christmas desserts. Making these sweet treats is the perfect way to get into the holiday spirit this Christmas season.
Christmas is my favorite time of year. I love everything about it like the lights, the music, the food, the traditions, and everything in between.
I also love cooking for my family, so I find that Christmas time is a great way to cook for everyone and to spend time with my friends and family. Usually family members will sneak into the kitchen and be my taste testers for our gluten free Christmas treats.
There are tons of different traditional foods that go along with Christmas, but my favorites are always desserts. You can find so many different types of cookies, like in our easy Christmas cookie recipe post.
I don't think the holidays are complete without some great holiday desserts. You can get so creative with different designs and flavors, so I find it super fun. There are also tons of Christmas parties, so you can try out new recipes for them.
Subscribe to This Vivacious Life
Receive a free e-book of Instant Pot recipes!
We have come up with some of the best gluten-free Christmas desserts that we know you are going to love. I love trying out new recipes around Christmas time because you can never have too many festive treats.
Because I have celiac disease, I have had to find gluten-free dessert recipes that everyone would love. Luckily, I have recipes for gluten-free Christmas cookies that are great for special occasions, holiday parties, or even a fun cookie swap.
Whenever I make these treats though, no one can tell they are gluten-free! I will make these gluten free Christmas desserts and everyone is surprised when I tell them they are gluten free.
Another great thing about these gluten-free desserts is that my kids love to help make them, especially our cute reindeer cookies. Not only are these treats delicious, they have also become part of our holiday traditions.
Whenever I think back to my childhood, I think about baking with my mom. We would have all of the gorgeous Christmas decorations and Christmas music playing, so the atmosphere was just perfect.
We would bake all of the yummy treats and when everything was done, we would turn on a fun Christmas movie and eat the baked goods we just made. Christmas is such a special time when you can make those fun memories with family.
On that note, here are our gluten-free Christmas desserts you should definitely try this holiday season.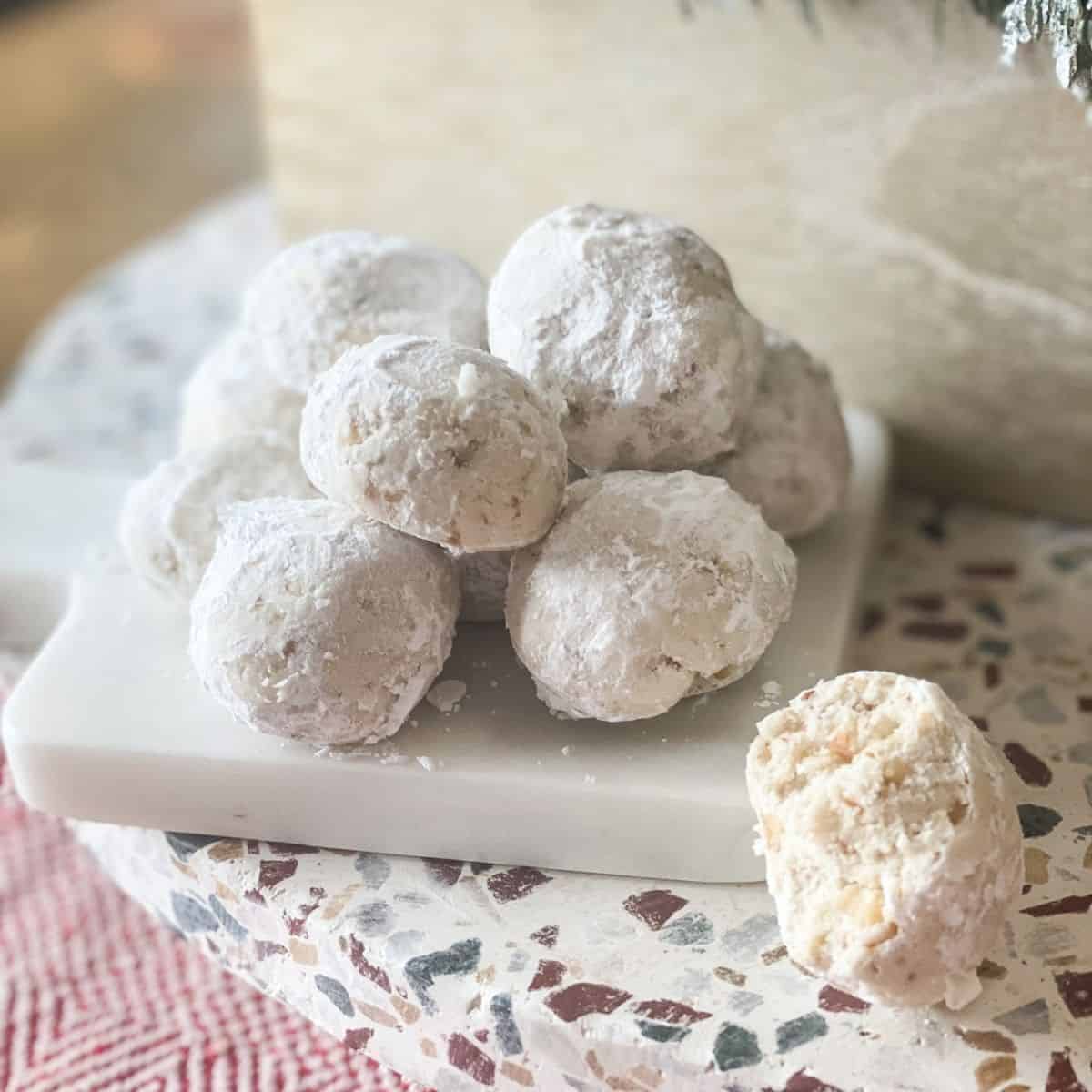 These gluten-free Mexican wedding cookies are a traditional cookie that are absolutely delicious and only take a few minutes to make. They are simple, yummy, and full of powdery white sugar.
Our gluten-free Mexican wedding cookies have a nutty flavor and a melt-in-your-mouth texture that will have you coming back for more. They will make your mouth water so much, they are almost addicting.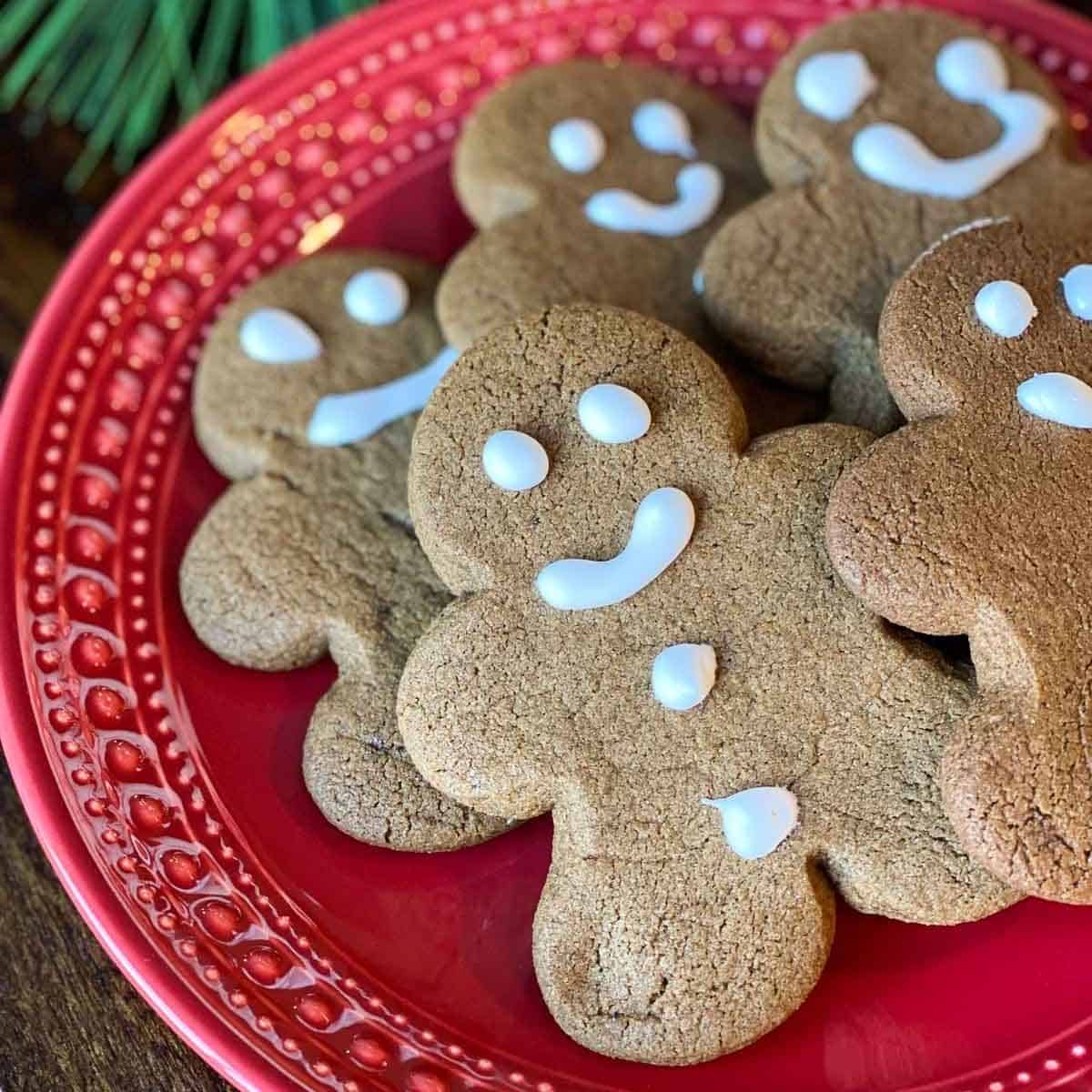 This gluten-free gingerbread recipe is soft, chewy, full of spice, and perfect for the holiday season. The whole family will love making and decorating these festive gluten-free gingerbread cookies.
This no-chill cookie recipe makes it easy to have your favorite Christmas cookie in minutes rather than hours! They are perfectly sweet and chewy, nobody would ever guess they are gluten-free.
This eggnog cake with creamy eggnog cream cheese frosting has all the flavors of the holiday baked right into a flaky, soft cake! It is unpretentious and perfect to make with kiddos because it doesn't have to look perfect.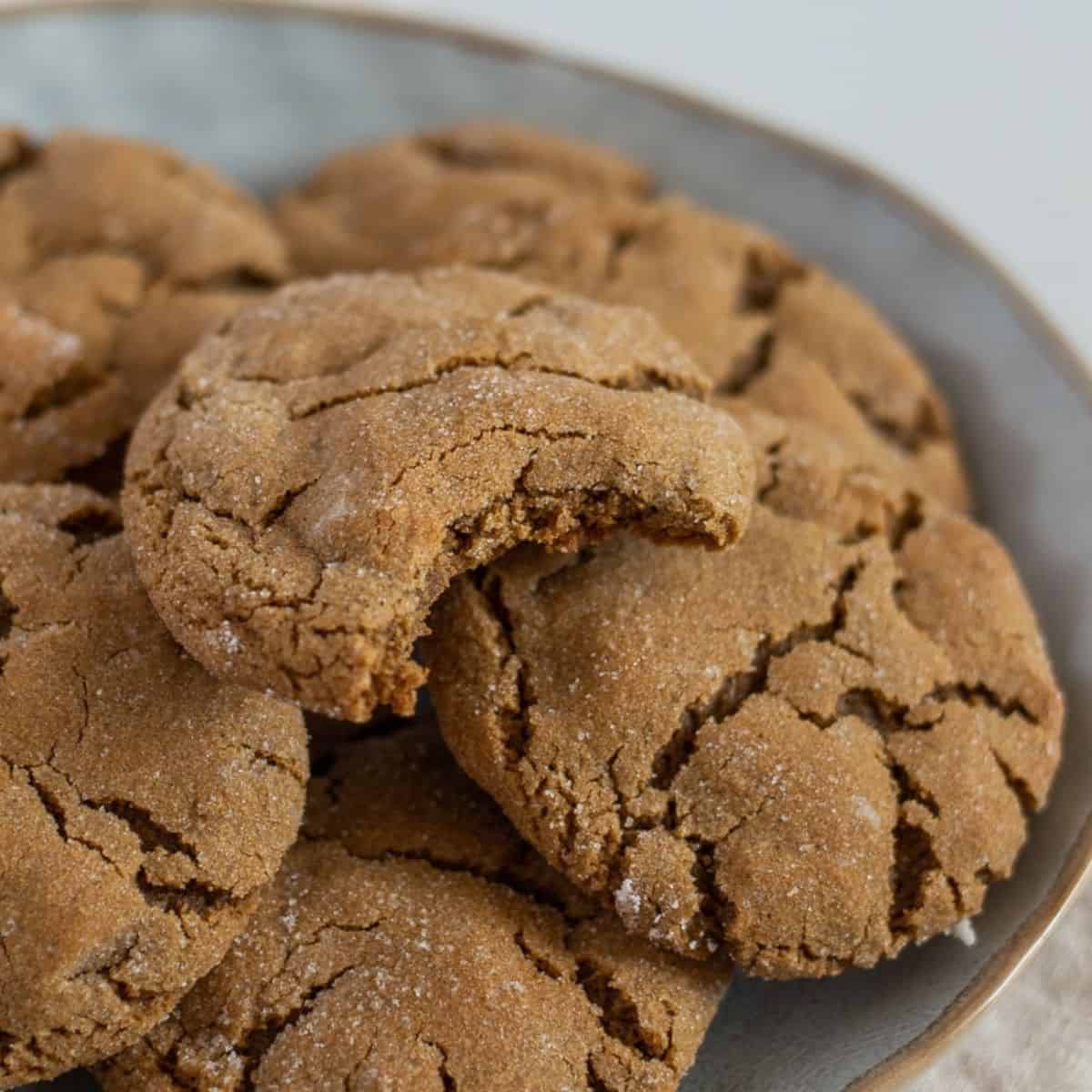 These gluten-free molasses cookies with ginger are soft and chewy. They are sure to fill your life (or holiday) with cheer! Familiar and warm flavors of ginger and molasses make for one tasty cookie.
The holiday season is the perfect time for cooking making and these are my favorite cookie recipes of all!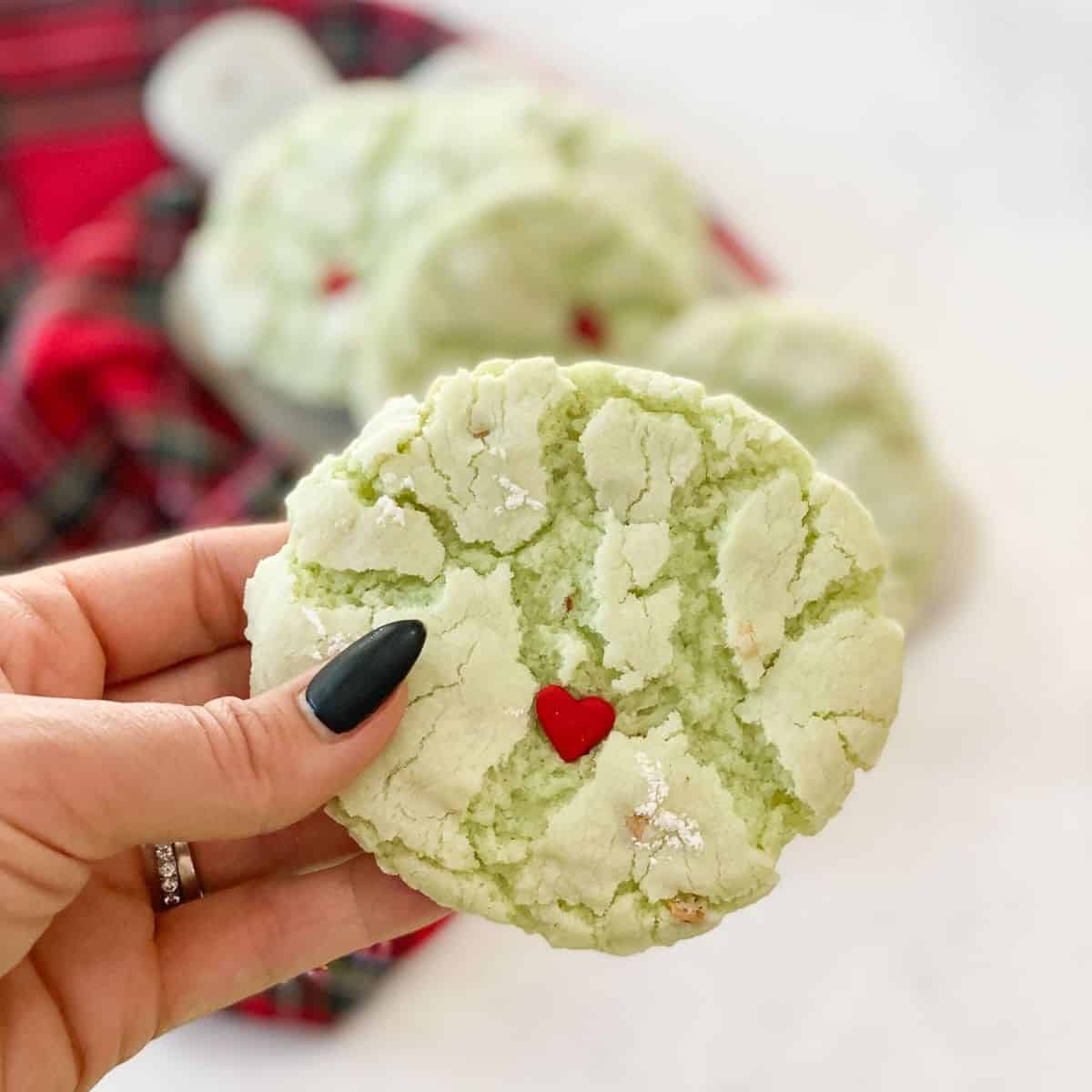 Our Grinch Christmas Cookies are the best treat to get you and your family in the holiday spirit. Christmas time is a time of baking goodies and spending time with family, and these adorable Grinch cookies are the perfect treat to do both!
These 4-ingredient Grinch cookies are as easy to make as they are fun to eat. They only take 25 minutes from start to finish (to make all of them).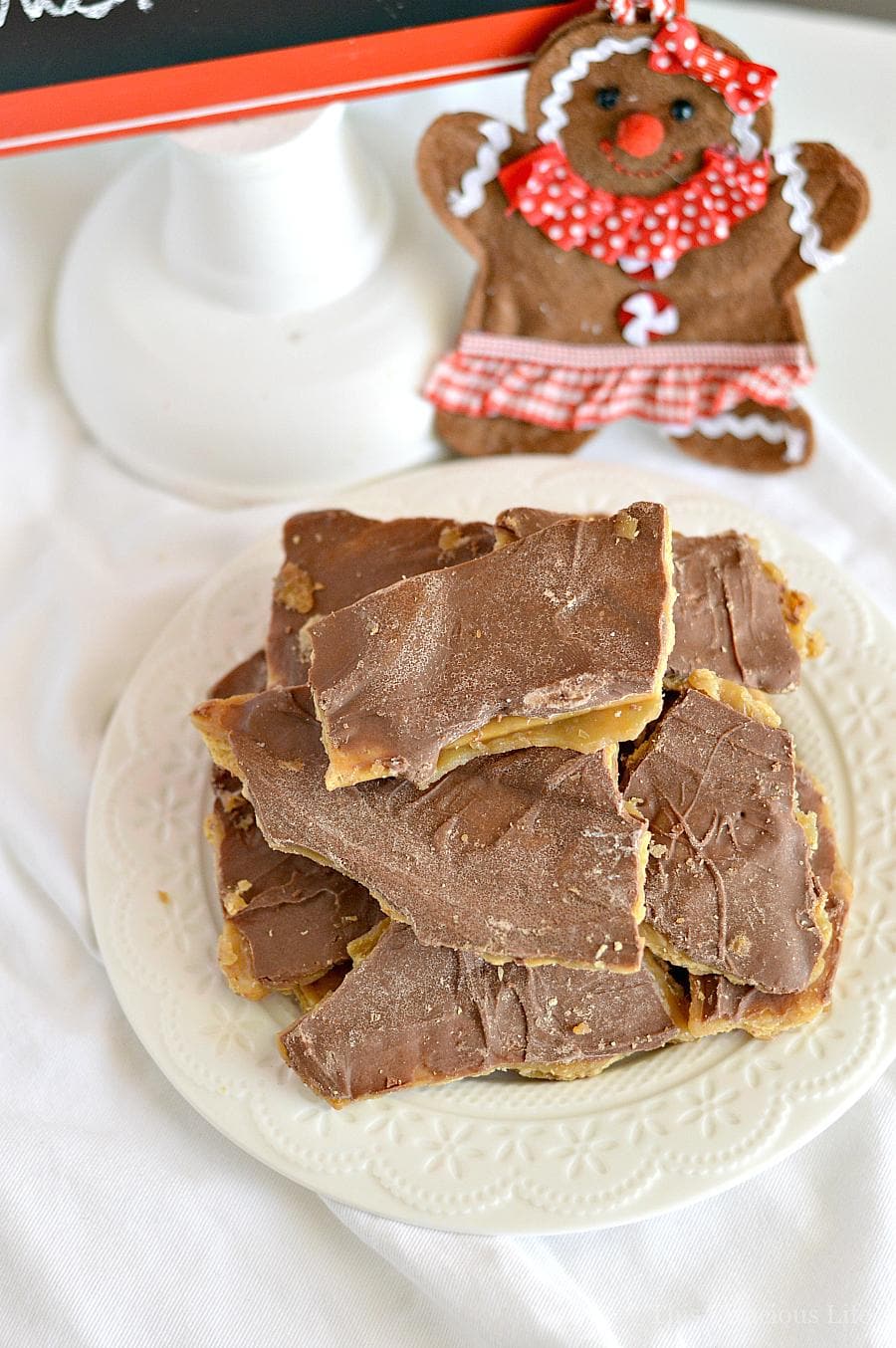 Gluten-free Christmas crack is my new go-to holiday treat because everyone adores it and it takes me minimal amount of time to make.
This gluten-free Christmas crack is so easy to make and is a delicious holiday treat that everyone will love.
These cute peanut butter reindeer cookies are an easy recipe that is perfect for your next cookie swap, Christmas party or as a fun treat to make for Santa on Christmas Eve.
The kids will love the little reindeer face with green and red m&m candies and chocolate pretzel antlers and they will love decorating them as well.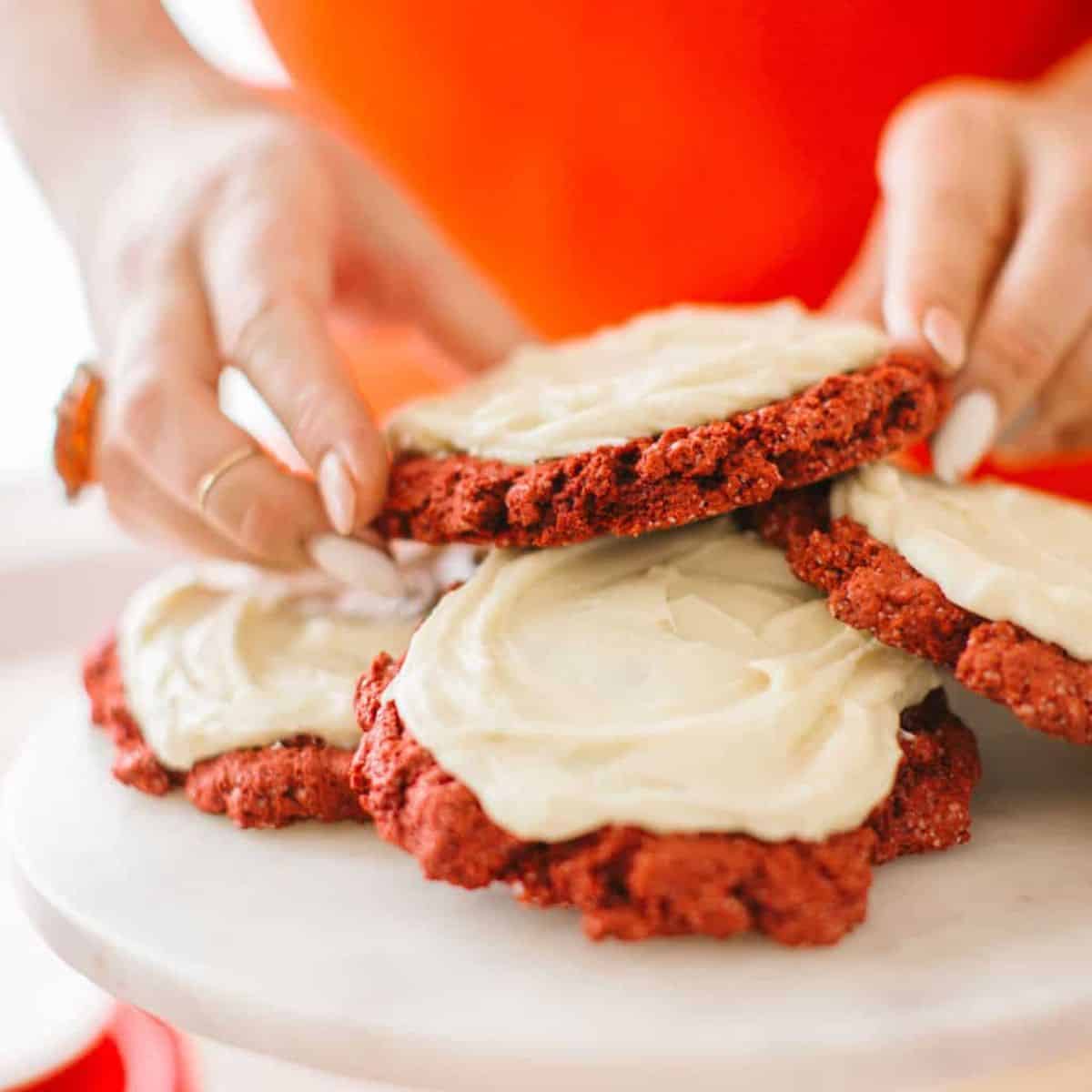 These ooey gooey red velvet cake mix cookies are moist, soft, and absolutely delicious. They are so simple to make and are perfect for Christmas.
Our red velvet cookies from a cake mix recipe is one of the easiest cookie recipes to make and everyone is going to love it. They are a great option any time of year.
These decorated sugar cookies are a fantastic way to celebrate the Christmas season. Not only are they delicious, but they also are absolutely stunning. I especially love the bright colors.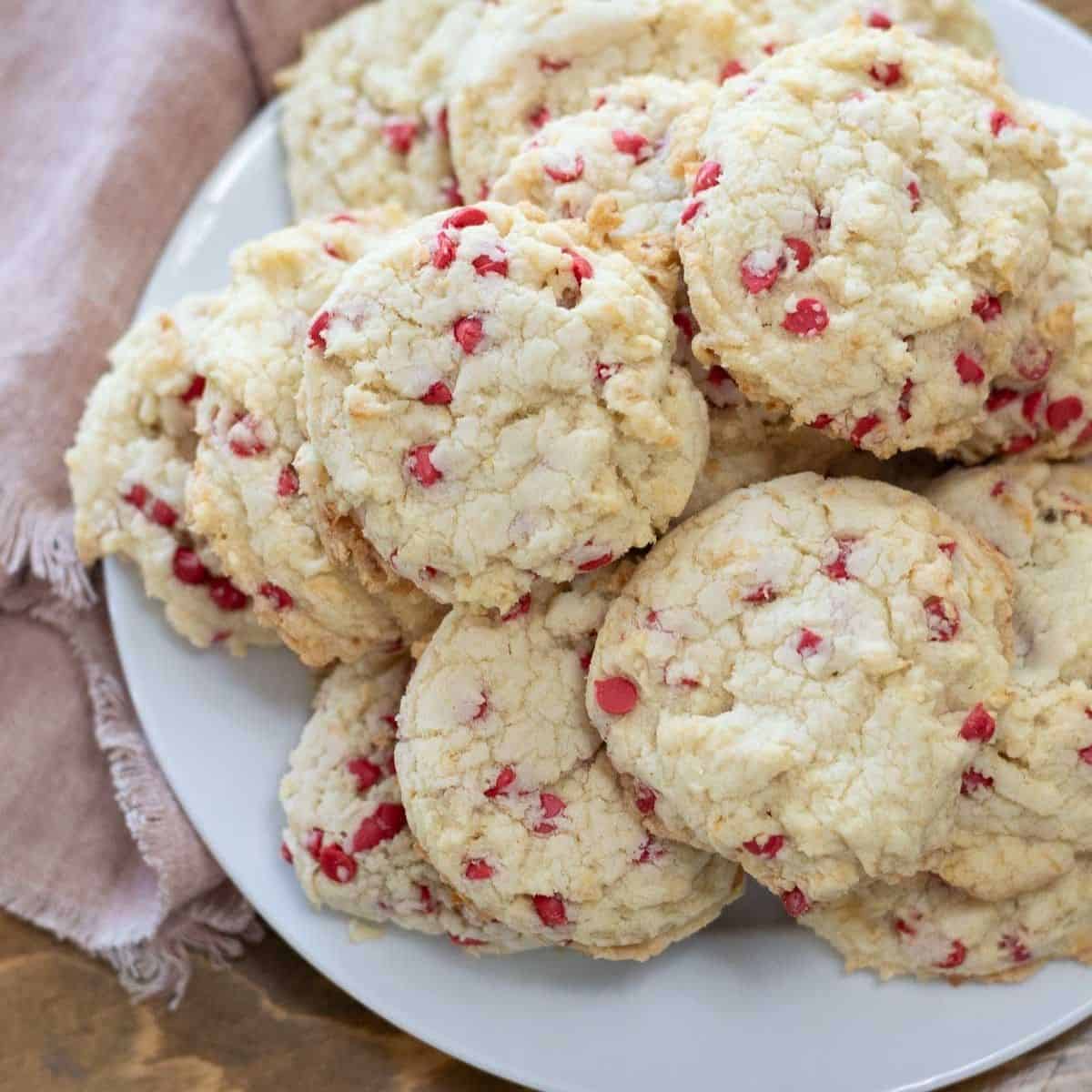 These cherry chip cookies are the sweetest, most delicious cookies. The cherry chips mixed with coconut flakes will curb your sweet tooth and have you reaching for seconds (or thirds).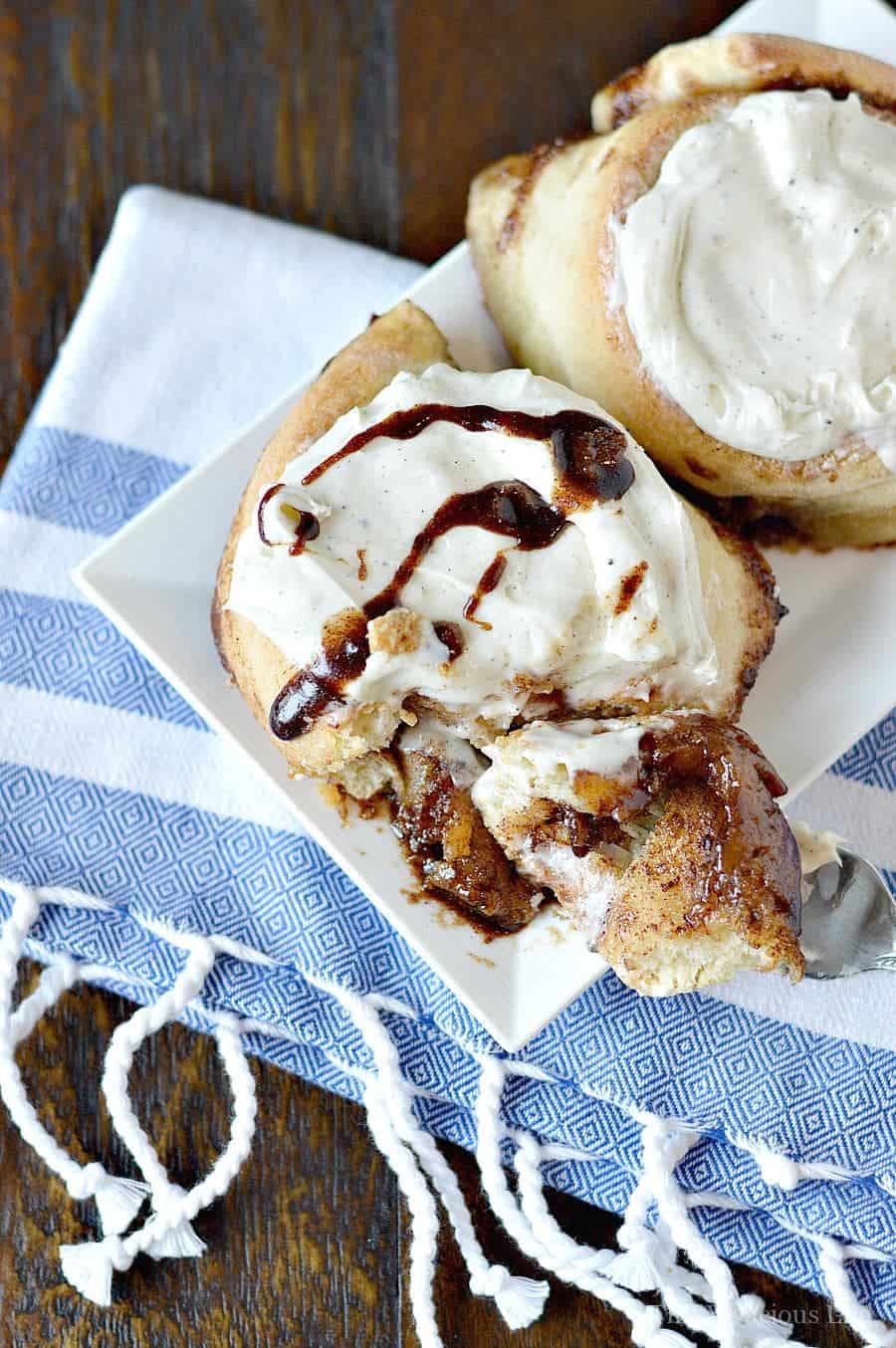 These truly are the BEST gluten-free cinnamon rolls! They are soft, fluffy and so full of ooey, gooey deliciousness.
This is actually one of my favorite gluten-free recipes because they are so close to traditional cinnamon rolls that nobody will believe they are gluten-free.
These gluten-free snickerdoodles are the BEST! Thanks to a unique blend of gluten-free flour, they are soft, chewy and so delicious that nobody would ever know they are gluten-free.
We hope you have a Merry Christmas full of gluten-free baking, spending time with family members, watching fun holiday movies, and enjoying this wonderful time of year.