This gluten-free banana black bottom pie is rich, decadent and oh so delicious! This is one special treat that everyone will love. This gluten-free banana black bottom pie is literally one of my favorite desserts ever! My mom used to make it for us on special occasions and truly, nothing compares.
Gluten-free banana black bottom pie is a crowd favorite. Between the rich chocolate cookie crumb crust and the smooth and creamy homemade pudding, you are going to swoon with each and every bite. Of course, the fluffy whipped cream, chocolate shavings and fresh strawberries lend another depth of flavor that you just can't get enough of.

Not only is this dessert delicious, it is also really beautiful to serve up to guests at your next gathering. As a whole it looks pretty on your favorite cake stand but each individual slice also looks gorgeous as well with the many layers.
Years ago, my family and I used to enjoy a tasty black bottom pie from one of our favorite local restaurants, Snake Creek Grill in Utah. After going gluten-free both my mom and I missed this dessert so much. We just couldn't handle not ever having it again. Thank goodness for me, my mom created this delectable gluten-free black bottom pie rendition. It certainly ends up being much cheaper than the $7 a slice we used to pay for it which is a plus. This is definitely a dessert we all ask for often. 
Gluten-Free Banana Black Bottom Pie
Ingredients
3 C gluten-free crushed chocolate wafer cookies
4 T sugar
3/4 C butter, melted
8 oz. chocolate chips
4 oz. heavy cream
2 C milk, divided
2 C heavy whipping cream
3/4 C sugar
2 T butter
4 egg yolks
1/2 C sugar
6 T cornstarch
1 tsp. gluten-free banana extract
2-3 bananas
1 T lemon juice
16 oz. whipping cream
1/2 C powdered sugar
1 tsp. gluten-free vanilla
small chocolate bar and fresh strawberries to garnish
Instructions
Preheat oven to 375 degrees
Combine cookie crumbs and sugar in a bowl
Pour melted butter over crumbs and mix together
Press into the bottom and up the sides of a spring form pan
Bake 8-10 minutes
In a saucepan, heat chocolate chips and 4 oz. cream until melted, stirring constantly
Pour into cookie crumb crust and let cool (If you want a thicker ganache, add more in 2 to 1 ratios)
In a saucepan on low heat, heat 1 C milk, 2 C whipping cream, 3/4 C sugar and butter
In another bowl, cream together egg yolks and 1/2 C sugar
Whisk into hot cream mixture
Allow mixture to cook, stirring frequently, until it starts to thicken (make sure heat is very low)
Mix reserved milk and cornstarch together
Slowly whisk into the hot mixture
Whisking constantly, making sure to blend bottom and sides, and continue cooking until mixture is a thick pudding then remove from heat
As the pudding starts to cool, place plastic wrap on top to avoid filming then continue cooling in fridge
Slice bananas an toss with lemon juice
Pat dry with a paper towel
Line bananas on top of cooled ganache then pour cooled pudding over top and place in fridge to continue cooling
When ready to serve, prepare whipped cream by adding all ingredients together and whipping until peaks form
spread whipped cream over pudding and garnish with shaved chocolate and strawberries
Remove sides of spring form pan and slide pie from bottom onto a serving plate
https://www.thisvivaciouslife.com/gluten-free-banana-black-bottom-pie/
Be sure to snag your copy of Gluten-Free on a Budget that my mom and I published and is full of over 100 delicious gluten-free recipes.
You can get a copy HERE.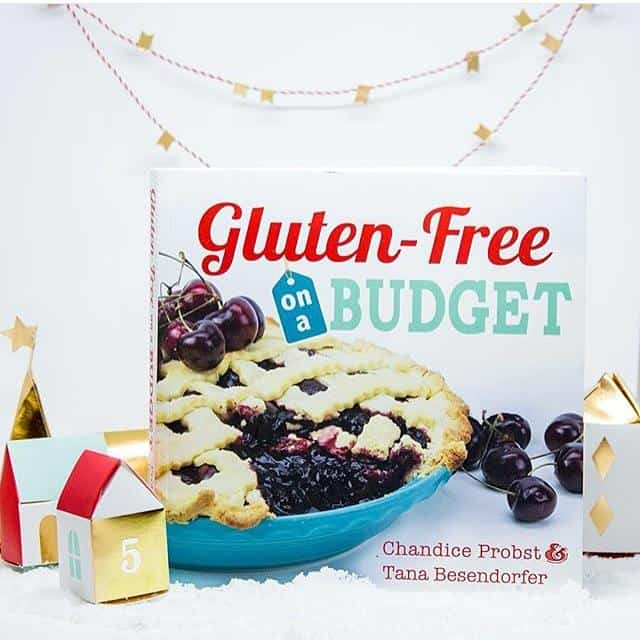 Now who's ready to win a BRAND NEW Kitchenaid all for themselves?! Enter to win now…
If you love this pie, you are going to love these desserts…
Blueberry Lemon Cream Pie with Granola Crust
Gluten-Free Caramel Apple Pear Mason Jar Pies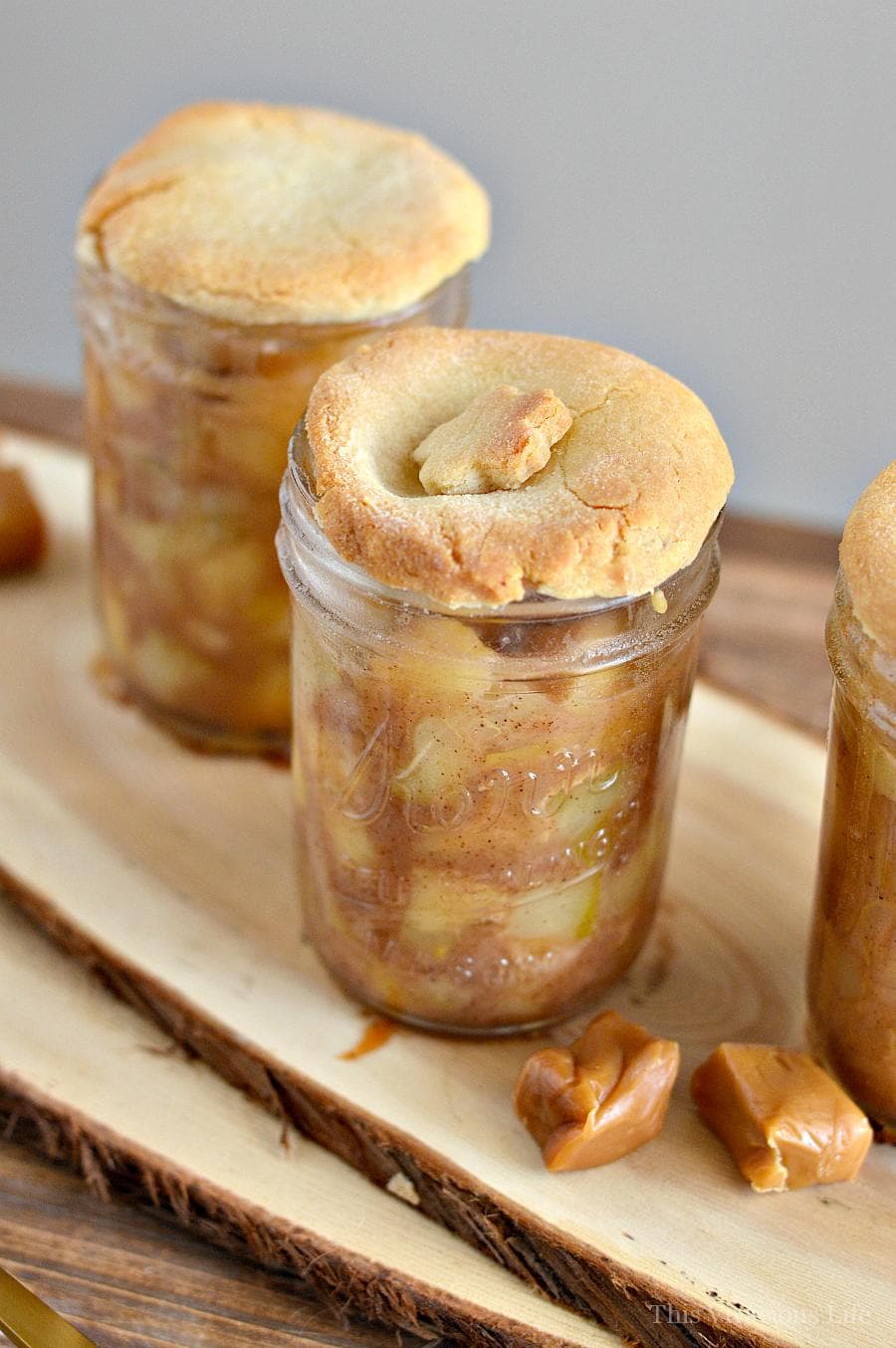 Peanut Butter S'mores Pie