this post may contain affiliate links
Thanksgiving mocktails are the go to drink this harvest season! We have gathered our favorite non-alcoholic drinks for you all in one place. Whether you need a drink for your next Friendsgiving or a classic Thanksgiving dinner, we will show you how to make the perfect mocktail every time!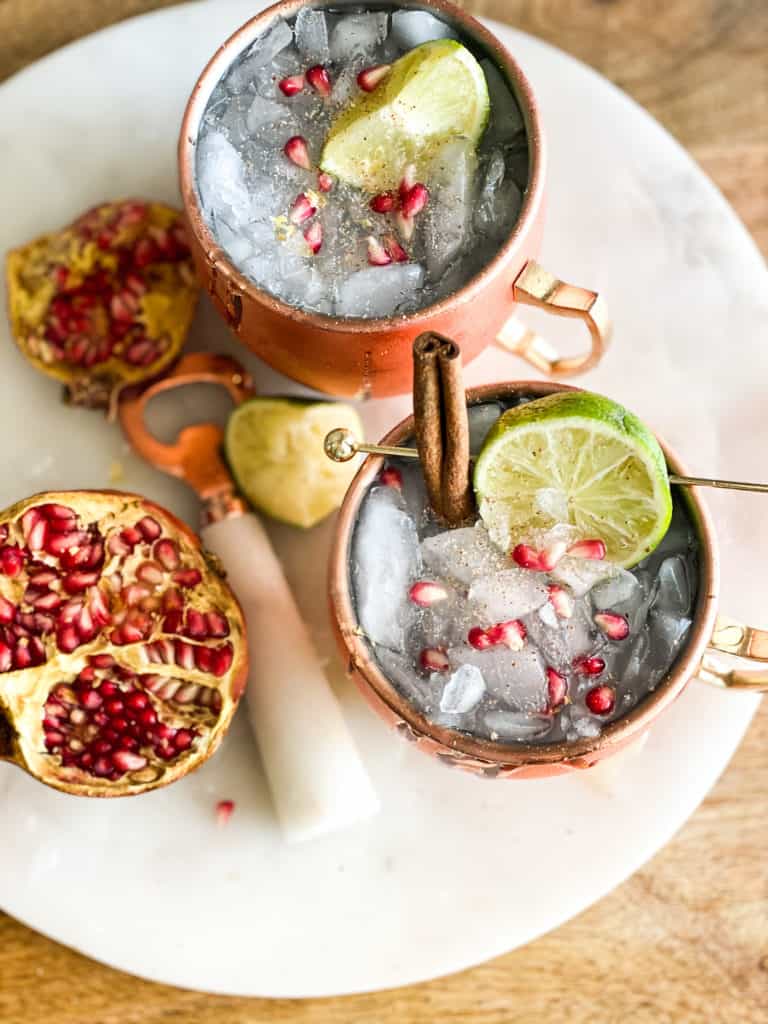 Thanksgiving Mocktails
Thanksgiving mocktails are so easy and have all the flavors of fall (recipe below)! Our crockpot apple cider has only a few simple ingredients and steps to deliciousness as well.
Both are so easy to create your new favorite fall mocktail. Plus, the crockpot apple cider sure makes your house smell incredible! These are my FAVORITE Thanksgiving mocktails. 
Our Halloween mocktails are dark and moody and our Christmas mocktails are cheery and full of peppermint and gingerbread flavors. But our Thanksgiving mocktails bring all the flavors of fall including cloves, nutmeg and pomegranate plus much more!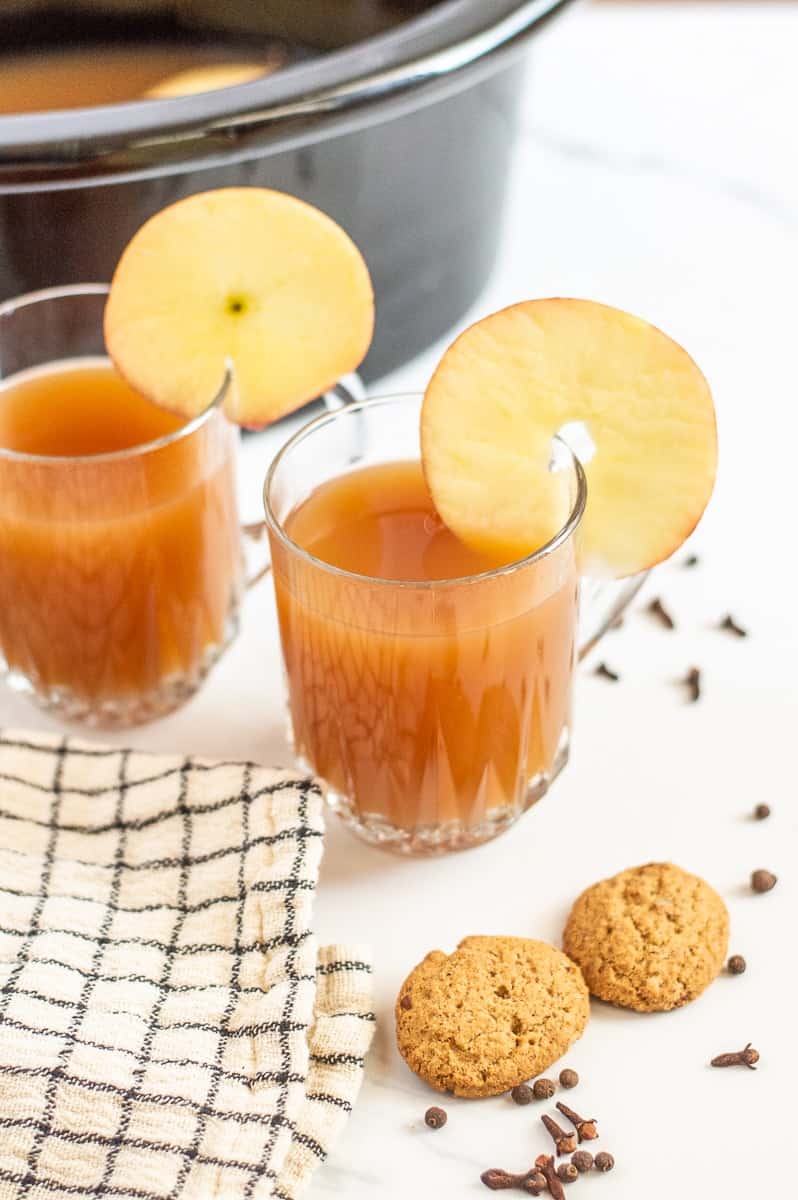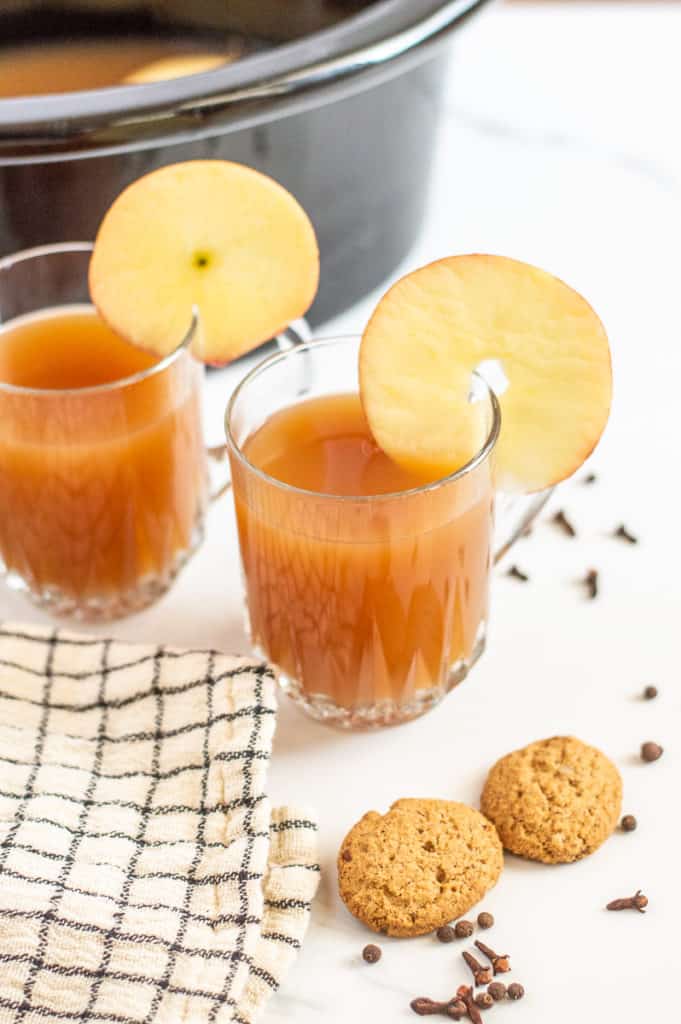 Whether for adults or kids, you are sure to find a mocktail here that is a hit and perfect to serve after a little Thanksgiving service. If you have a meal of hot soups, I recommend a cool mocktail like this Instant Pot cranberry apple infused water recipe or even these mulled apple cider popsicles.
If you have a cooler meal planned like charcuterie and salads, then this warm Starbucks apple cider or easy wassail are fantastic option!
Cranberry Mocktails
This Prosecco drink with pomegranate and cranberries is the perfect holiday mocktail to serve at any winter gathering! It not only looks festive but has great Yuletide flavors as well. Plus, it only takes a few minutes to make this and many of our other Thanksgiving mocktails.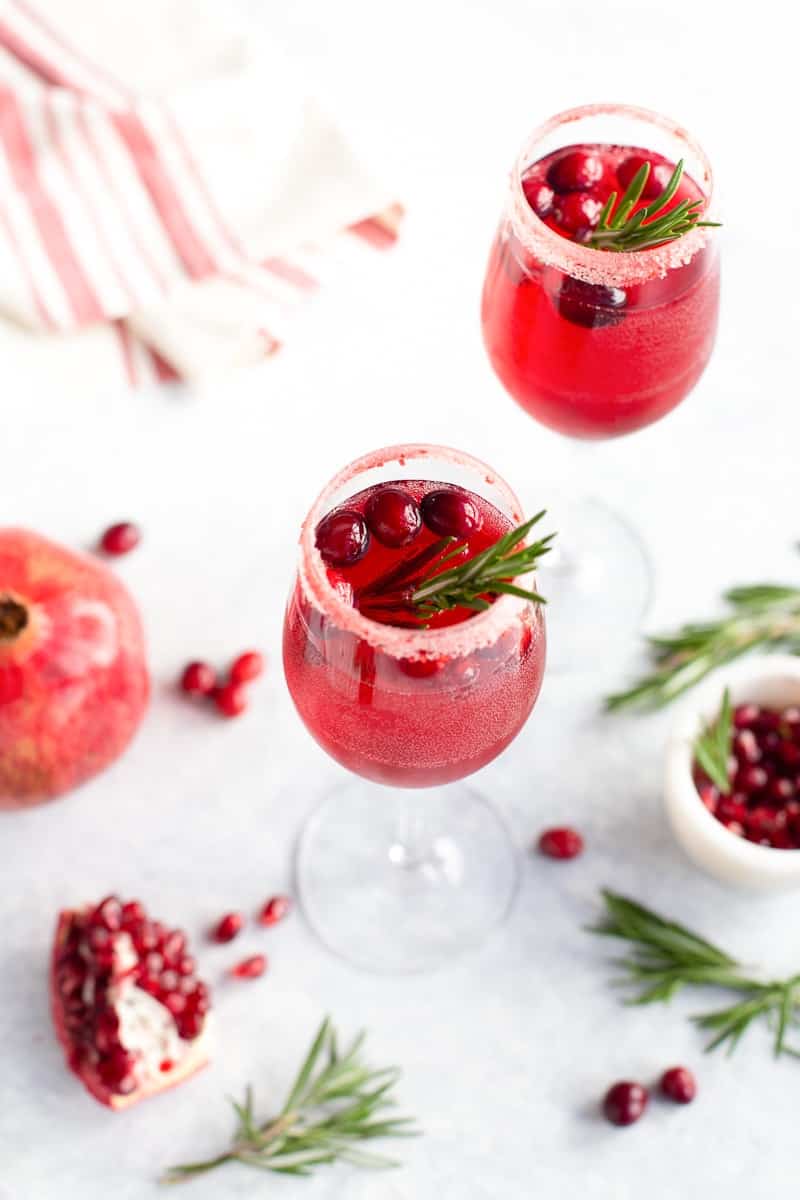 A Cranberry Moscow Mule is the perfect festive drink to serve at every holiday party! Spicy ginger beer, cranberry juice and a twist of orange come together to make this refreshing mocktail!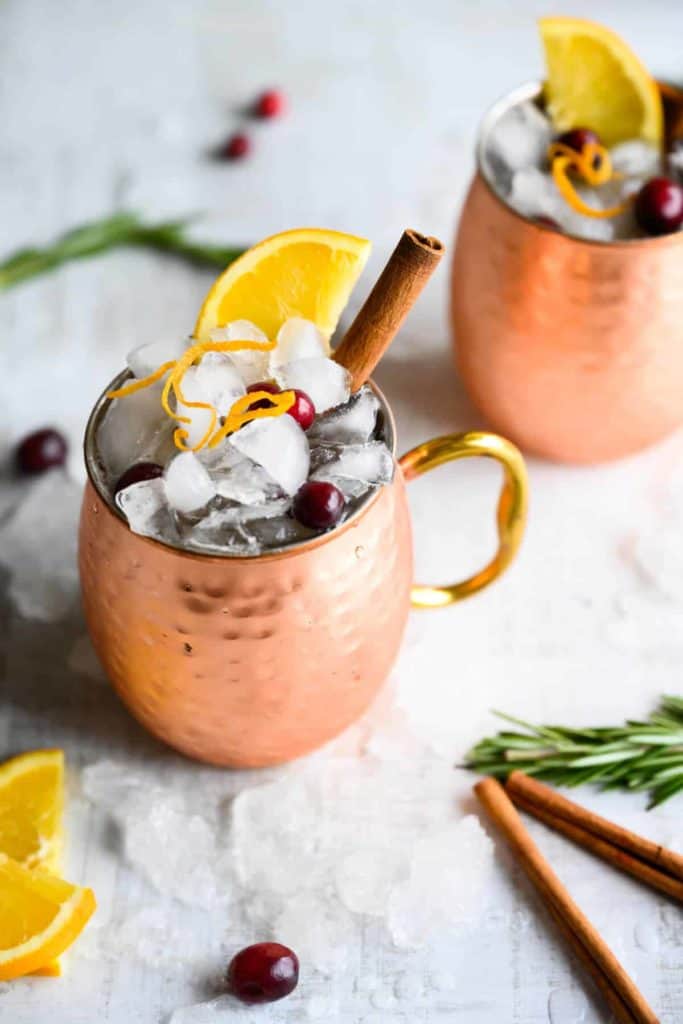 This Holiday Cranberry Mocktail is perfect for your next Christmas or holiday celebration! It's lightly sweet and bubbly and completely Whole30 compliant, made with simple ingredients like 100% cranberry juice, 100% apple juice, and seltzer (and no alcohol).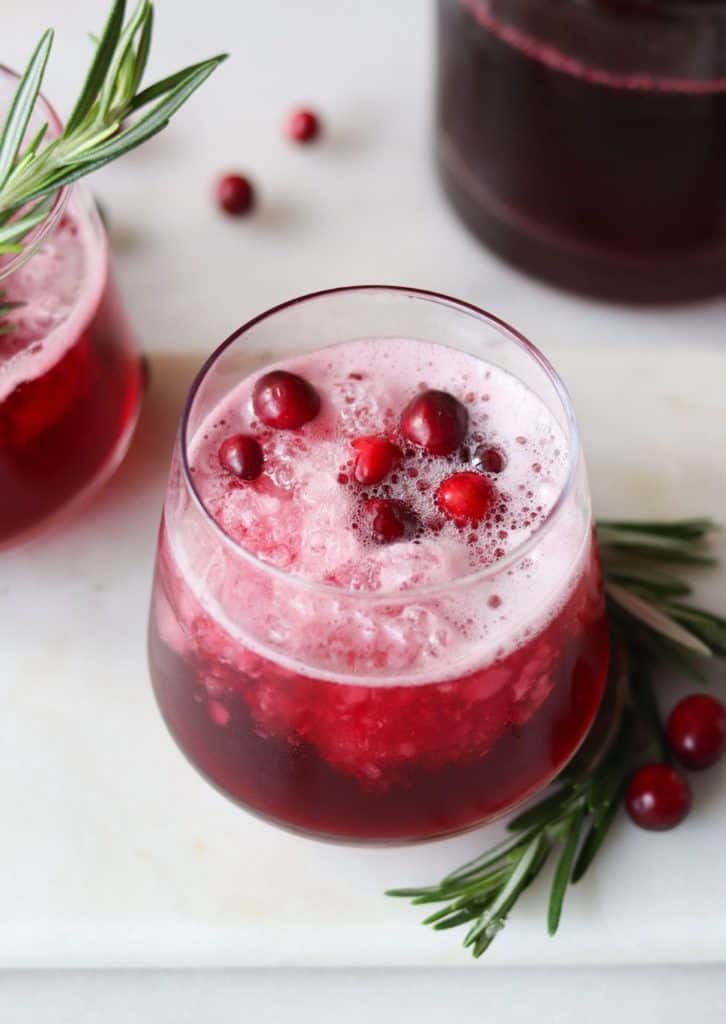 Fun drinks during the holidays area must. And while my kids love hot drinks like cider and cocoa, sometimes a drink that can quench their thirst is more appreciated. This Cranberry Pineapple Mocktail is a delicious non-alcoholic holiday drink, perfect for kids or anyone who can't or chooses not to drink.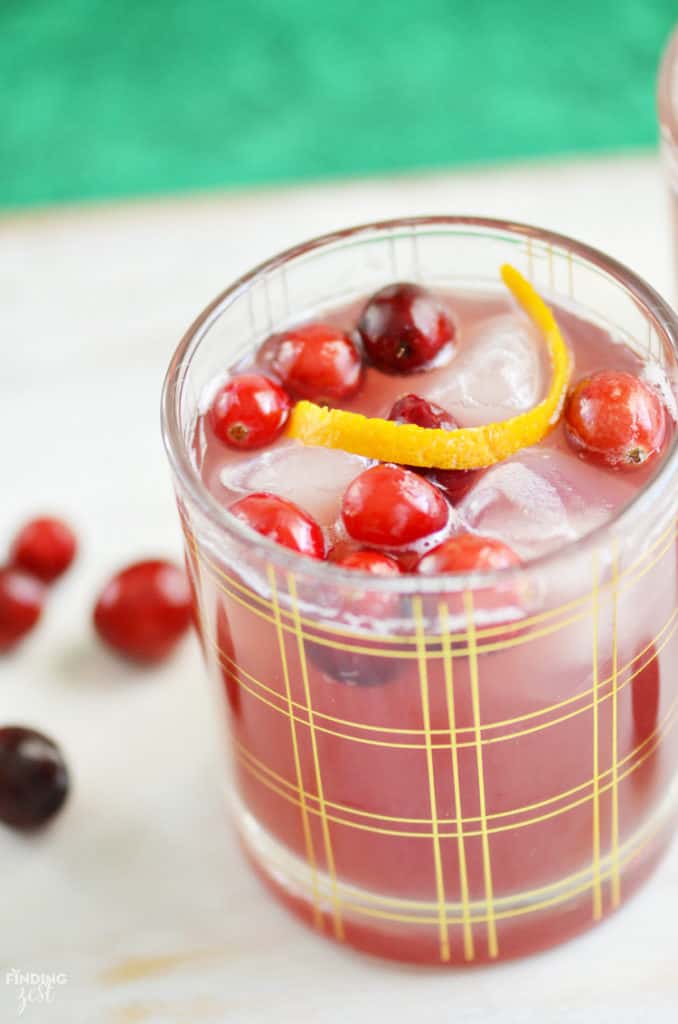 To make sure all of my guests can get in on the fun drinks, I like to serve pitchers of this Non-Alcoholic Sangria with cranberries! Even the kids love it!!
It's so easy to put together and it can chill in the fridge until it's time to serve! Just before serving you add the sparkling mineral water or lemon-lime soda for a drink everyone can and will enjoy!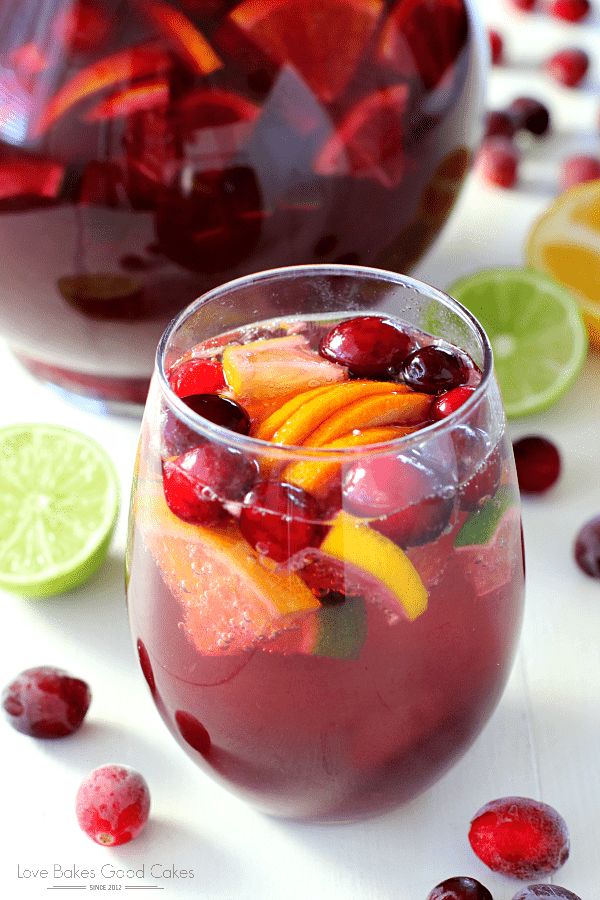 When the adults are celebrating with wine or cocktails, it's nice to have a non alcoholic drink option. And this Cranberry Cosmo Mocktail is perfect for kids or anyone looking for a holiday drink or thanksgiving mocktails without alcohol.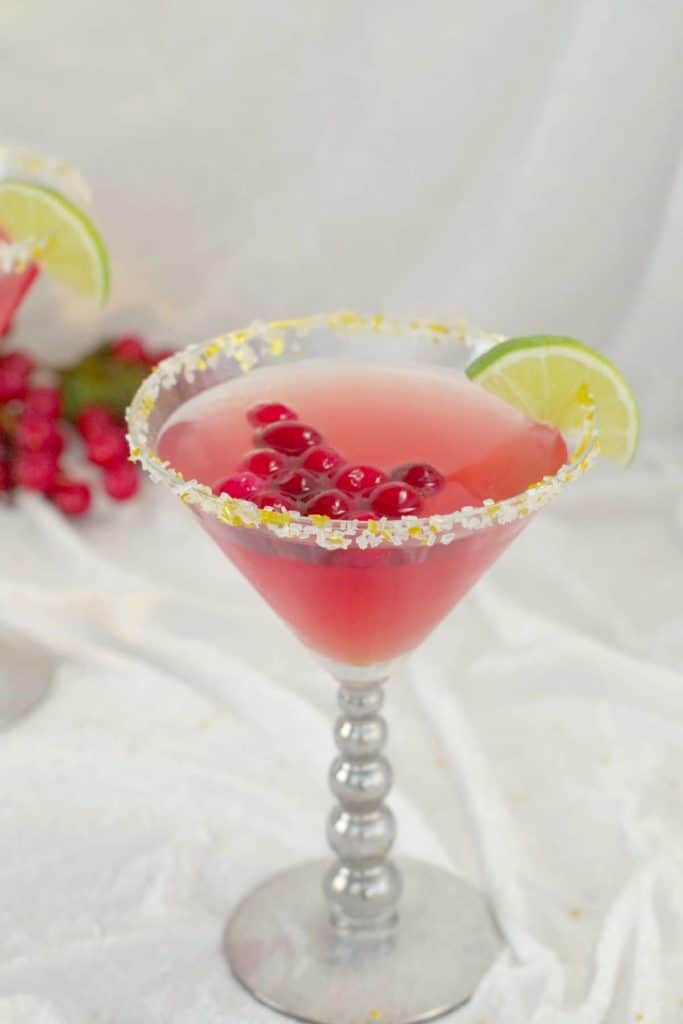 More Cold Mocktails
This thanksgiving punch recipe has all the flavors of fall. With a few simple easy ingredients, you can make a delicious fall punch cocktail or mocktail that will be a crowd pleaser for kids and adults. Both alcoholic and non-alcoholic instructions included.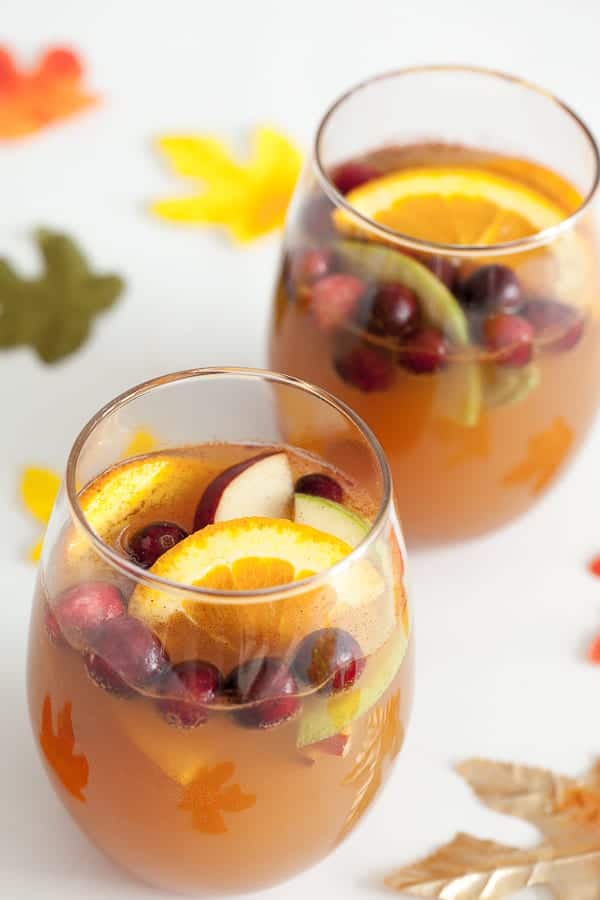 Pineapple apple mocktail: A non-alcoholic drink doesn't have to be boring. This sophisticated mocktail is refreshing, fruity, and tropical. Make it any time you want a delicious and healthy drink to sip on while relaxing with friends and family.
This Copycat Harry Potter Pumpkin Juice recipe tastes just like the juice they sell in the parks! It's easy to throw together, perfect for fall and it just beckons for a cozy corner and your favorite Potter book. Non-alcoholic apple cider punch goes great with this too!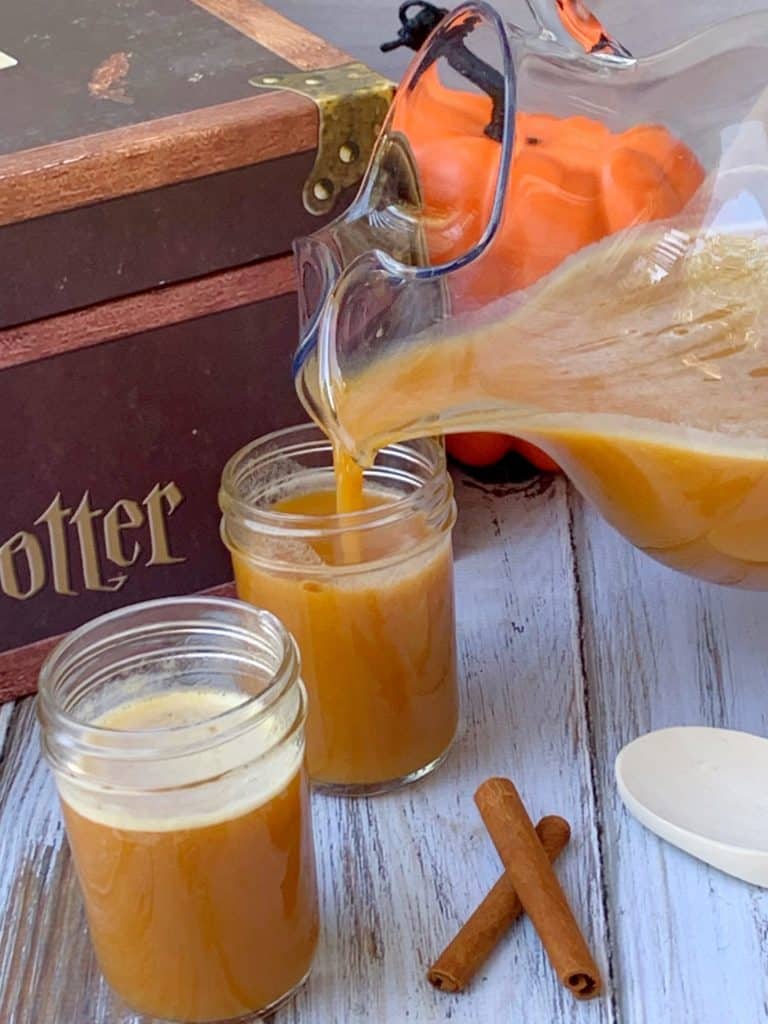 Dry January? Sober October? Or just because! This Non-Alcoholic Sangria Mocktail is what to drink when you're not drinking. Infused with delicious fruit and topped off with Kombucha, you're actually doing something good for yourself!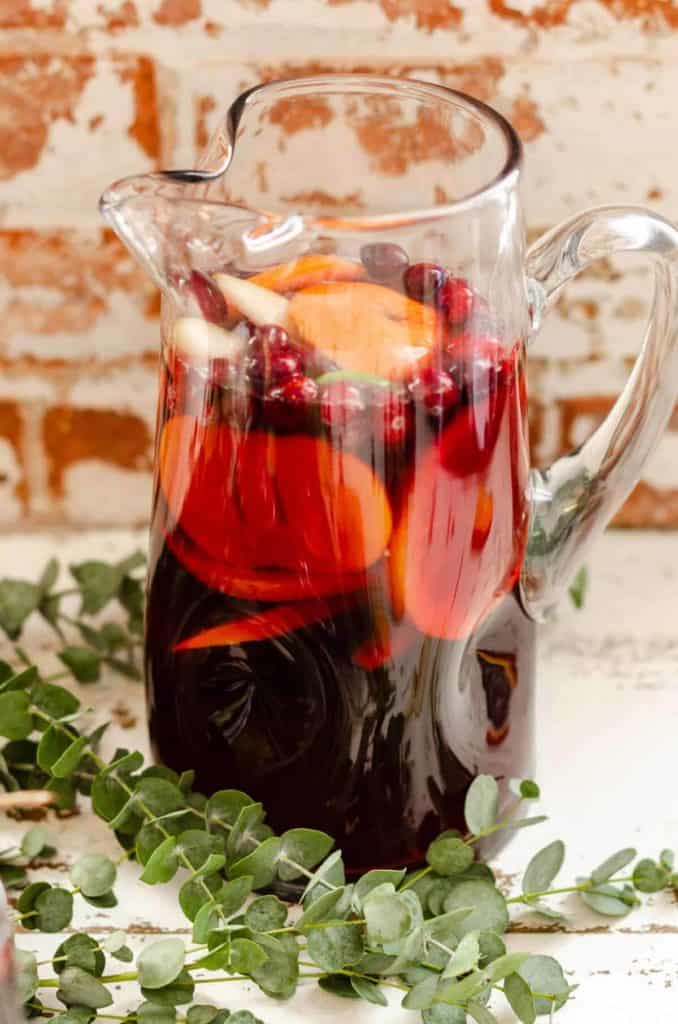 An easy Non Alcoholic Mulled Wine recipe for the holidays is enjoyable for people of all ages. This alcohol free mulled wine recipe is created with sweet grape juice, fruit and spices that simmer into a hot Christmas drink that warms you from the inside out.
It's a four ingredient mocktail you'll want to make time and time again throughout the holiday season.
Creamy Mocktails
This Keto Friendly Eggnog Recipe is a healthy choice for the holidays or anytime! It's delicious, low carb, along with sugar and gluten free.This is so creamy, that it seems more like a dessert than a drink. 
Harry Potter's Butterbeer is all the rage! This delicious mocktail is so simple to make and everyone will love it. It's almost as simple as our easy non-alcoholic gin and tonic or our blackberry lemonade.
Frozen Mocktails
You guys are going to love this banana cream pie milkshake. It is a classic dessert that everyone will love and is perfect for getting those Thanksgiving pie flavors!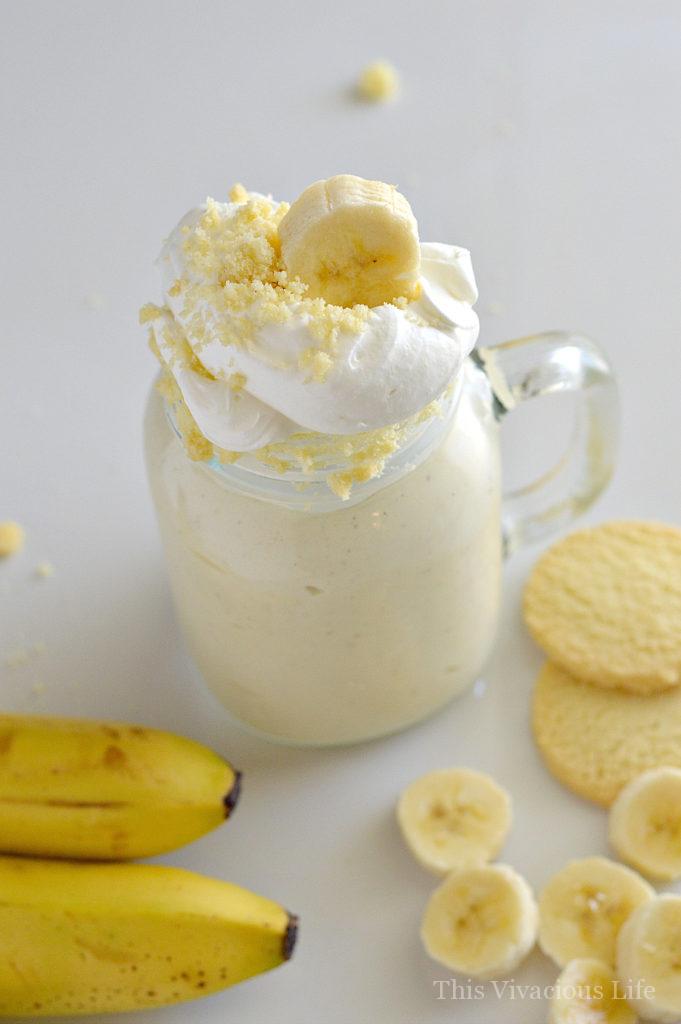 Taco Bell Caramel Apple Freeze Recipe:Tangy green apple and sweet caramel come together in this easy slushy. This slurpable drink is a must try!
Apple Pie Smoothie. How to make a delicious apple pie smoothie from apple pie leftovers. This apple pie smoothie is filling, delicious and perfect for getting rid of the spare apple pie from the fridge.
NEED MORE GOODNESS? Follow me on Facebook, Instagram, Pinterest, and Twitter for great recipes, entertaining ideas and more!
Thanksgiving Mocktails
Ingredients
1 1/2

C

ice

12

oz

ginger beer or tonic water

2

tbsp

pomegranate juice

1

tbsp

pomegranate arils

1

lime

2

cinnamon sticks

dash of nutmeg

drizzle of agave syrup

optional
Instructions
Fill your copper cups with large pieces of ice

pour 1 tbsp pomegranate juice in each cup over ice

pour 6 oz. of ginger beer or tonic water over ice in each cup

squeeze each cup with half lime and stir gently to combine

Top with a dash of fresh ground nutmeg, cinnamon stick and drizzle of agave syrup if desired for more sweetness
Notes
Serve immediately while cup is ice cold
Nutrition
Calories:
91
kcal
|
Carbohydrates:
25
g
|
Protein:
1
g
|
Fat:
1
g
|
Saturated Fat:
1
g
|
Sodium:
23
mg
|
Potassium:
66
mg
|
Fiber:
3
g
|
Sugar:
18
g
|
Vitamin C:
11
mg
|
Calcium:
57
mg
|
Iron:
1
mg