These 50+ gluten free casserole recipes are terrific for a busy weeknight. Making them is a great way to save time and your whole family will love them.
Ever since I can remember, I have cooked with my mom. We would make all of these fun recipes for any occasion. I especially remember cooking and baking with my mom during the holidays.
We revised our favorite recipes when we both found out we had celiac disease. We started with Thanksgiving foods, and many of those foods were casseroles. That is why gluten-free cooking is so important to me.
We are all about quick dinners around here. For example, our Instant Pot spaghetti is ready within 10 minutes. Our Instant Pot lasagna also reduces the typical cooking time, making it perfect for a weeknight dinner.
Air fryers are also great for quick meals, like our pot pie in the air fryer recipe. If you need a quick snack, these easy frozen pot stickers in the air fryer will be a game changer.
Subscribe to This Vivacious Life
Receive a free e-book of Instant Pot recipes!
I have a lot of fun cooking for my family, but life can get hectic with after-school activities, playdates, and everything else. That is where gluten-free casseroles come into play.
Delicious casseroles make a quick dinner and are great leftovers. Another plus is that you can prepare multiple meals at a time and create a freezer meal for meal prep.
We also love gluten free brunch recipes and gluten free breakfast rounded up like we have here. We know you are going to love these gluten-free casserole recipes.
Why you should make these delicious gluten-free recipes
Everyone needs an easy casserole recipe in their back pocket in case of a food emergency
They make for an easy recipe for a gf diet
The entire family will love this ultimate comfort food
They are great to take to someone who needs a meal
The best thing is they taste even better the next day
Easy Tater Tot Casserole (Grandma's Recipe)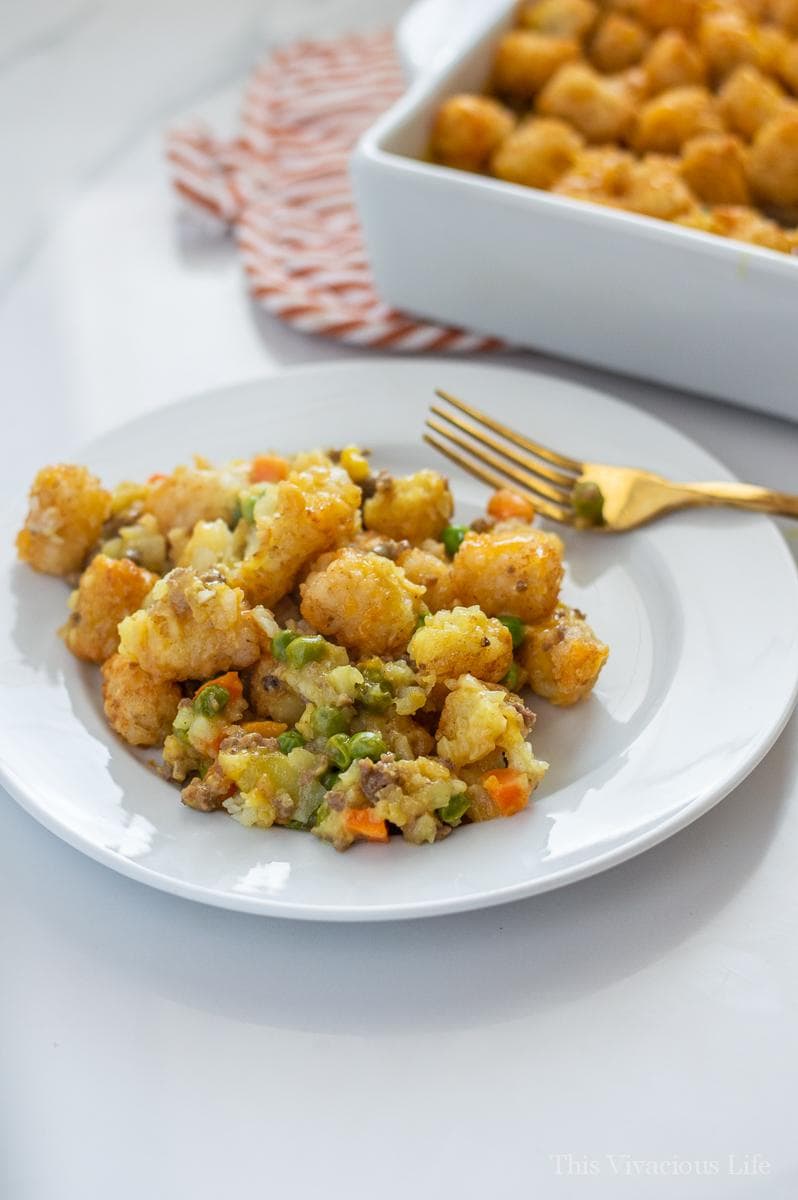 This easy tater tot casserole is a one-dish meal of classic comfort food that will become an instant family favorite and satisfy even your picky eaters. This classic recipe of grandma's is the epitome of a tasty weeknight meal that the whole family will cheer for!
Gluten Free Green Bean Casserole with Homemade Fried Onions
This gluten free green bean casserole with homemade fried onions tastes like the traditional green bean casserole you remember and loved every Thanksgiving. The crispy onion topping takes it to another amazing level and only take a few minutes to make!
Gluten-Free Breakfast Casserole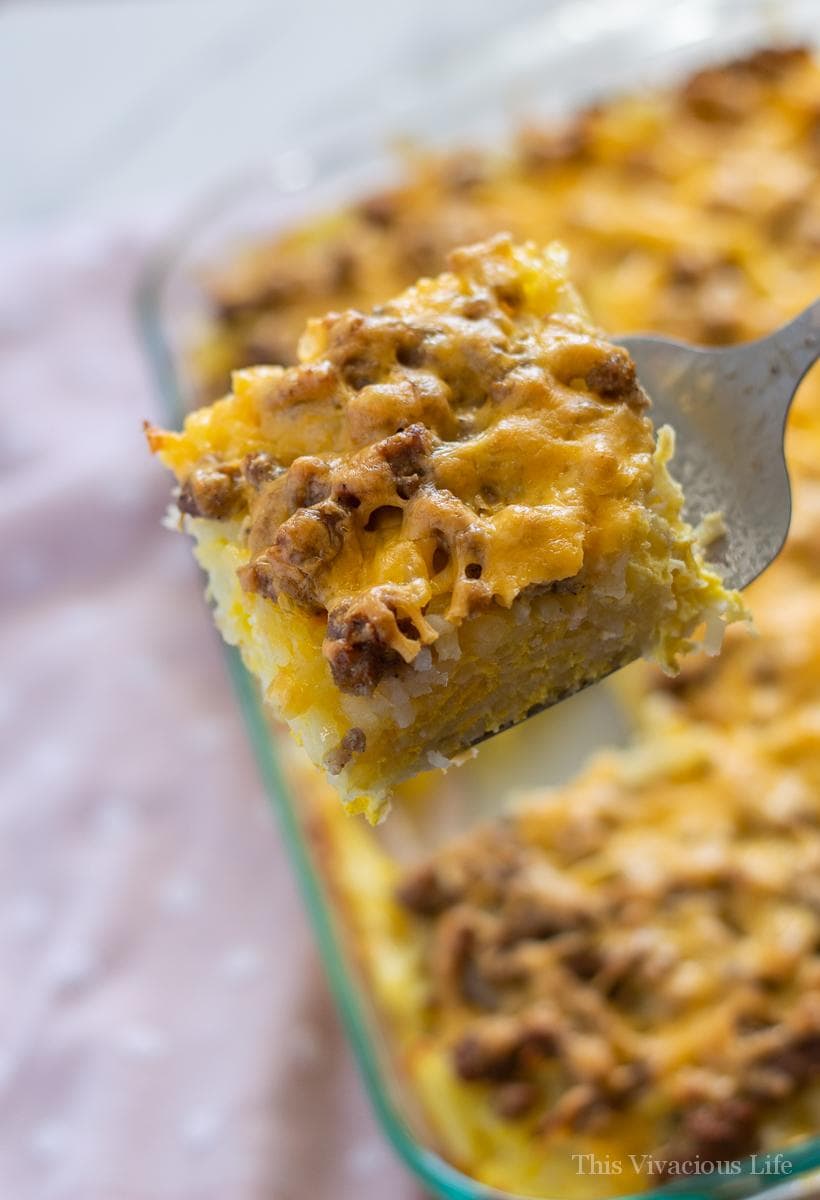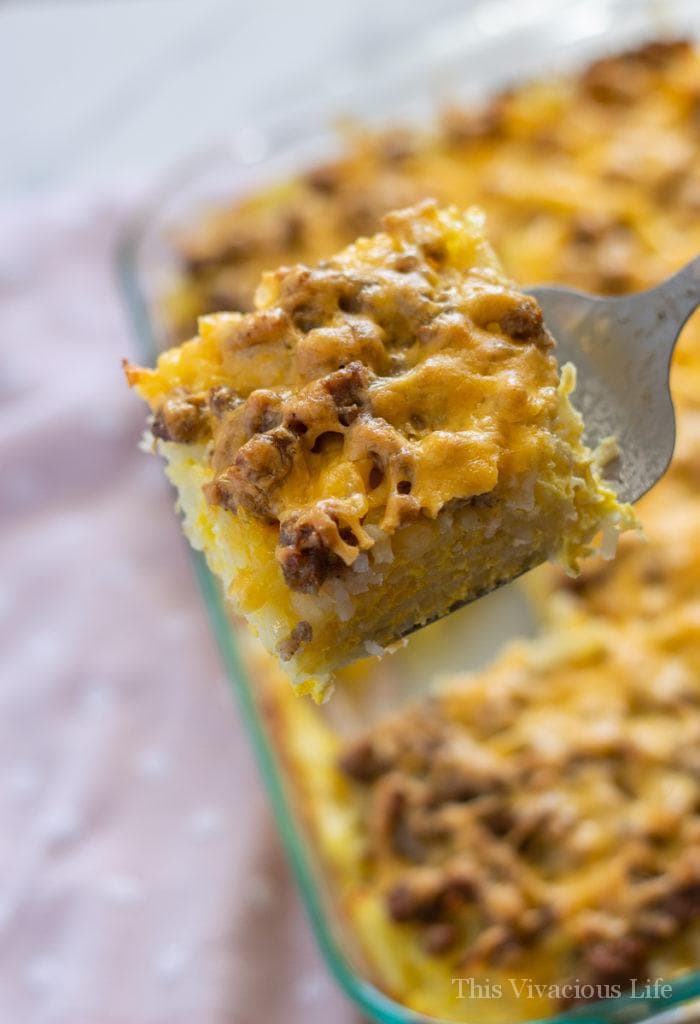 This gluten-free breakfast casserole is full of flavor and is the perfect one pan dish. Plus, it couldn't be easier to make. Every major breakfast we have usually includes this awesome dish!
Gluten Free Corn Casserole
Gluten free corn casserole is the perfect sweet yet slightly salty side dish. It is cozy, comforting and so easy to make!
Cinnamon Roll French Toast Casserole (Instant Pot)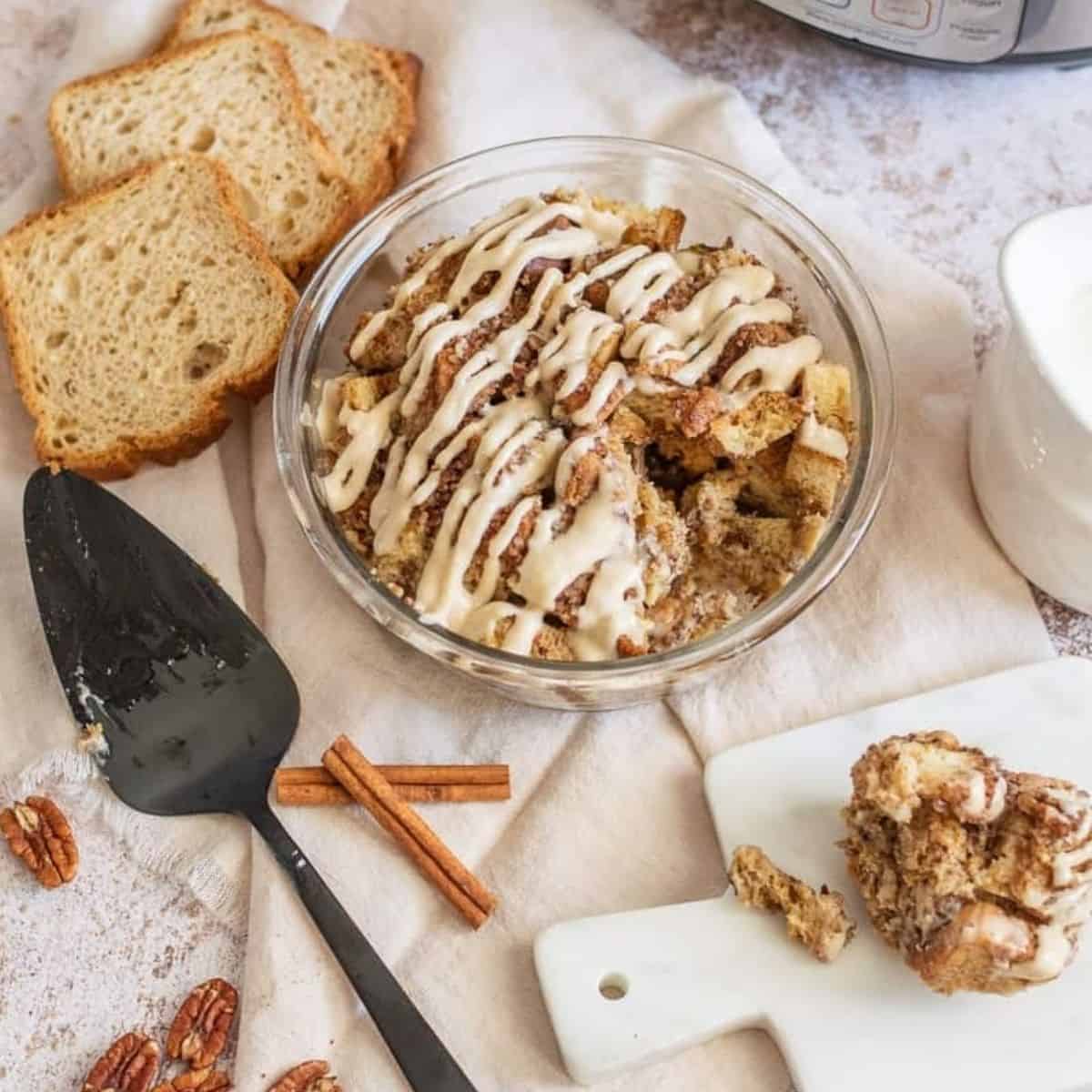 Cinnamon roll French toast casserole is one of my new go-to breakfasts. It is a breeze to make in just 30 minutes and can be made right in the Instant Pot saving you oven space for another great recipe like our gluten-free breakfast casserole.
Taco Casserole
For a tasty spin on traditional tacos, try this easy taco casserole! Made with classic taco ingredients in under 30 minutes for a quick, naturally gluten-free dinner that the whole family will love.
Best Gluten Free Sweet Potato Casserole
This gluten free sweet potato casserole has a sugared pecan topping that is absolutely amazing! It is pretty simple to make and so filling. It's sure to become a family and especially, Thanksgiving dinner favorite.
Gluten-Free French Toast Casserole with Cranberries & White Chocolate
Our gluten-free French toast casserole with cranberries and white chocolate is super easy to make and SO tasty! Less than 10 ingredients to breakfast perfection…
Gluten-Free Eggs Benedict Casserole with Smoky Hollandaise Sauce
Gluten-free eggs benedict casserole with smoky hollandaise sauce! This breakfast casserole is so fluffy and delicious as well as rich in flavor.
Chicken Broccoli Cauliflower Rice Casserole
Rice Stuffed Zucchini Casserole
Easy Vegan Enchilada Casserole with Green Sauce
Award-Winning Broccoli Cheese Casserole (just 15 mins prep)
Storage and Freezing
Storage – Allow the casserole to cool to room temperature. Then, wrap the casserole dish in plastic wrap and place in the fridge.
You can also put the leftover casserole in an airtight container in the fridge. The casserole will keep for three to four days.
Freezing – Freezing your casserole ahead of time makes a perfect main dish for a busy night. You can have your food on the dinner table without having to spend hours preparing it.
Cooking your frozen casserole does depend on the type of casserole. Some are cooked before freezing, and some need to be cooked after freezing, so pay attention to the recipe instructions.
FAQ
Is it better to make a casserole ahead of time?
Casseroles reheat easily, so there is a perk to making them ahead of time. There is no difference in taste between making a casserole ahead of time or making it the same day.
Why is my casserole soggy?
When a casserole is soggy, it usually means it needs to be thickened. You can do this by adding a bit of flour or cornstarch. Letting the casserole cook with the foil off at the end of the cooking time will also help release some moisture.
Is it better to cook my casserole covered or uncovered?
Cover the casserole with aluminum foil for most of the cooking time unless the recipe says otherwise. When there are five or so minutes left, uncover the casserole and let it cook to get the crunchy texture on top.
We hope you have found your new favorite recipe for an easy dinner recipe. These casseroles work for any time of year, so you have quick dinners all year.