These gluten free brunch recipes are full of savory and sweet foods that are perfect for brunch. Whether it is a fancy brunch with your friends or a relaxed brunch with family, these recipes will be a huge hit.
I love to create memories and traditions that we will remember for years. Food is a great way to do that. For holidays and special occasions, I make a big deal about it.
Food can create great memories because you can bond with others over a delicious meal or treat. You can share your favorite recipes and try out new ones. My mom and I bonded over cooking, and now my children and I do the same.
I am a big believer in easy recipes, especially because I am a mom and always on the go. These air fryer sausage patties and Instant Pot bacon recipes make for quick breakfast recipes on the go.
Brunch is full of tasty breakfast foods, but it can be challenging for those on a gluten-free diet. Typically you will see muffins, bagels, French toast, and other foods that are full of gluten at brunch.
Subscribe to This Vivacious Life
Receive a free e-book of Instant Pot recipes!
Luckily for you, we have a bunch of perfect gluten-free recipes that will be a great addition to your brunch. Your guests may not even realize the foods are gluten-free. Like when you make these gluten free crepes for example…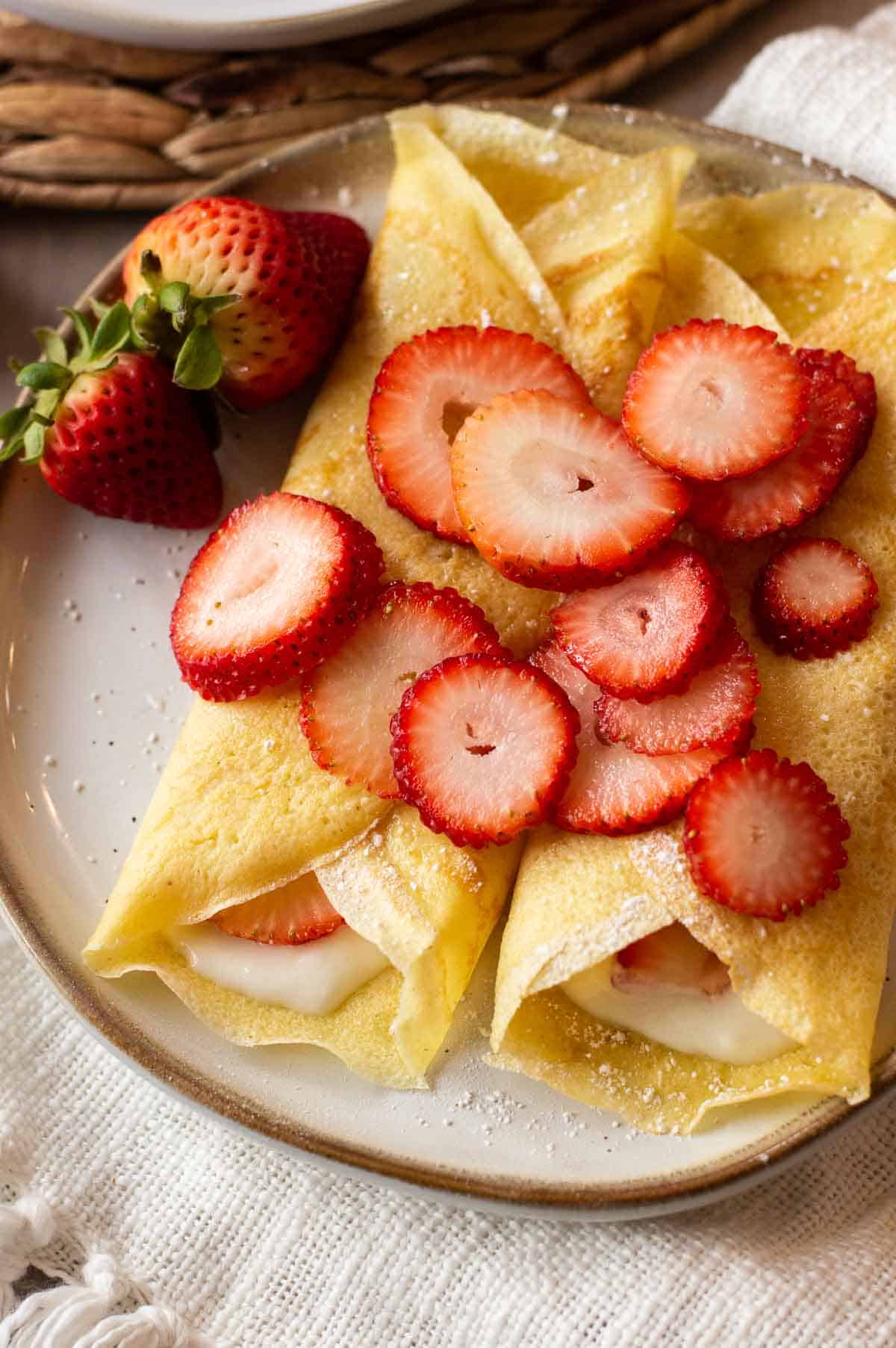 Why you should make these recipes
They are great for those on a gluten-free diet
Breakfast is the most important meal of the day, so you may as well make it tasty
They are perfect for any brunch theme or event (such as a holiday brunch)
You will find they are incredibly easy
Your friends and family will love them
School Breakfast Pizza
Our school breakfast pizza recipe is an easy recipe and making it is a great way to get your kids to eat a filling breakfast. Trust me when I say you will love this recipe as much as your kids do.
Sweet Vegan Breakfast Burritos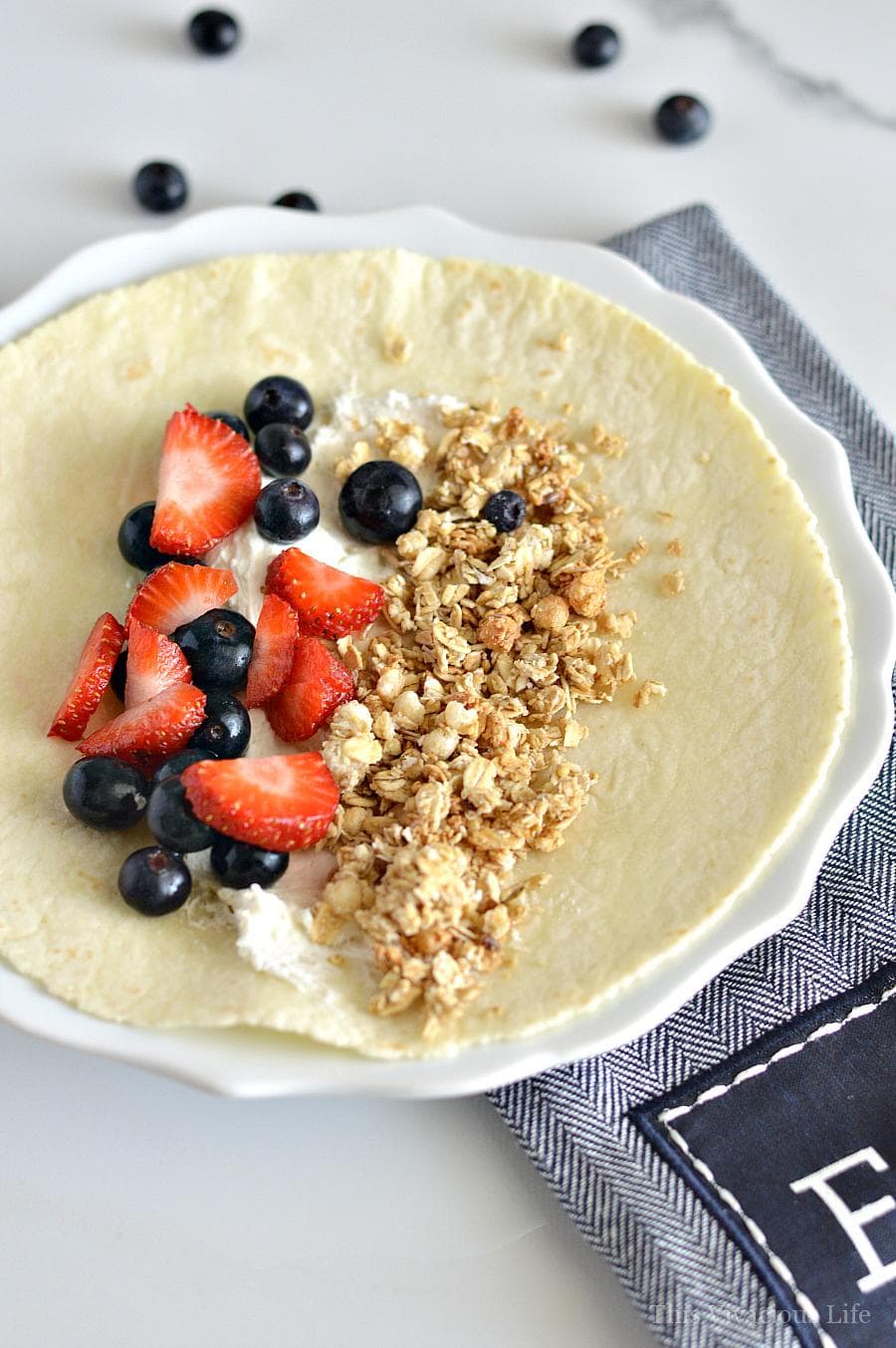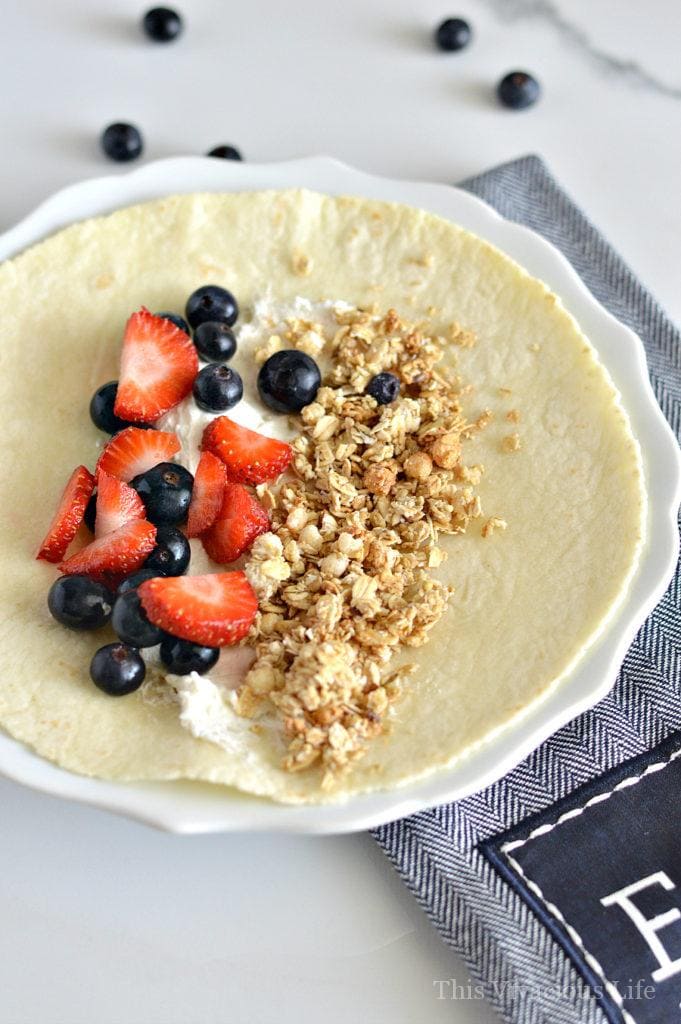 If you need an easy weekday breakfast, these sweet vegan breakfast burritos are your answer. Granola isn't just for cereal anymore! They are an easy and delicious breakfast with nutritious ingredients to start the day.
Gluten-Free Breakfast Casserole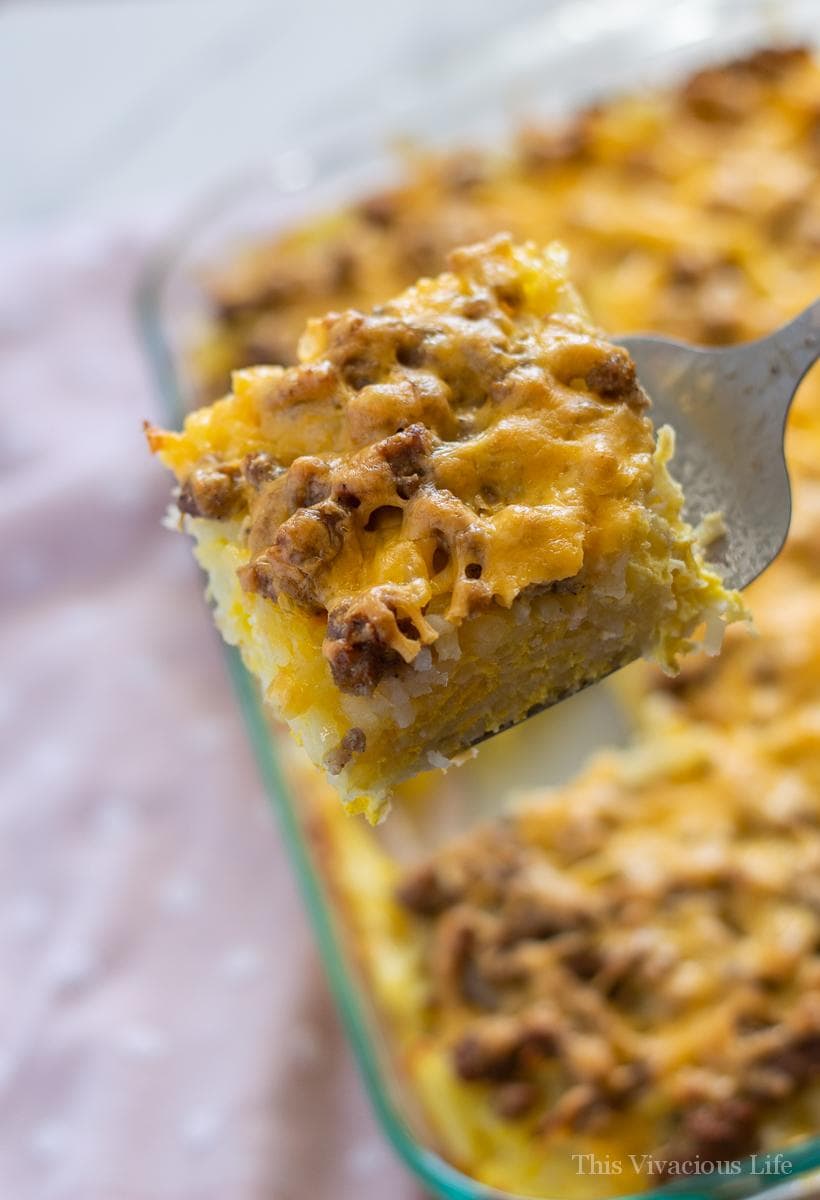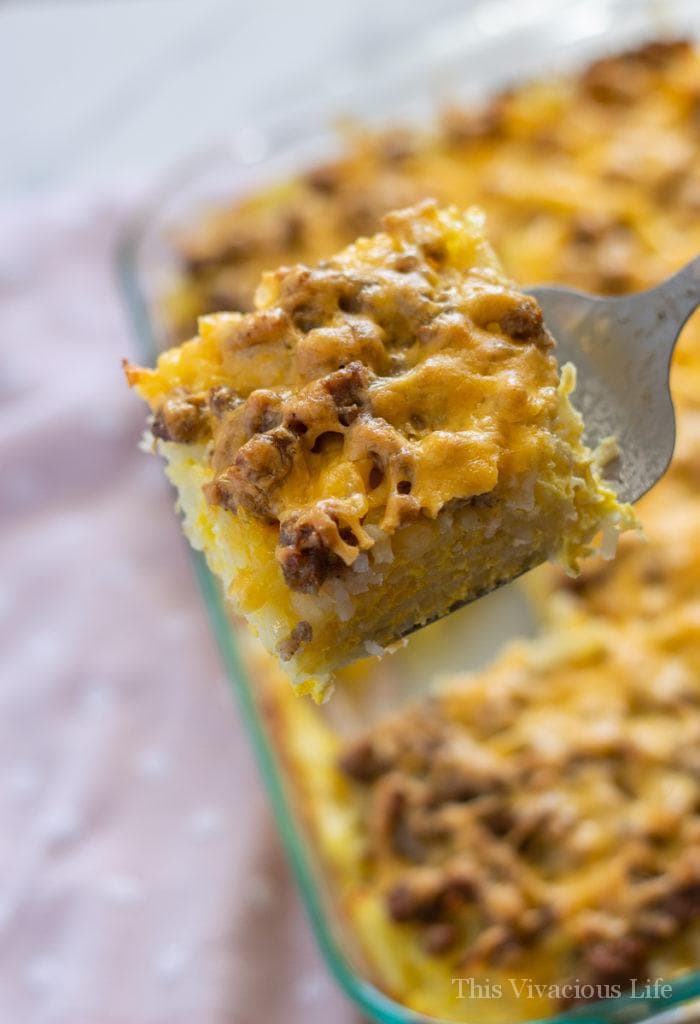 This gluten-free breakfast casserole is full of flavor and is the perfect one pan dish. Plus, it couldn't be easier to make. Every major breakfast we have usually includes this awesome dish!
1-Minute Gluten Free Pancake Mix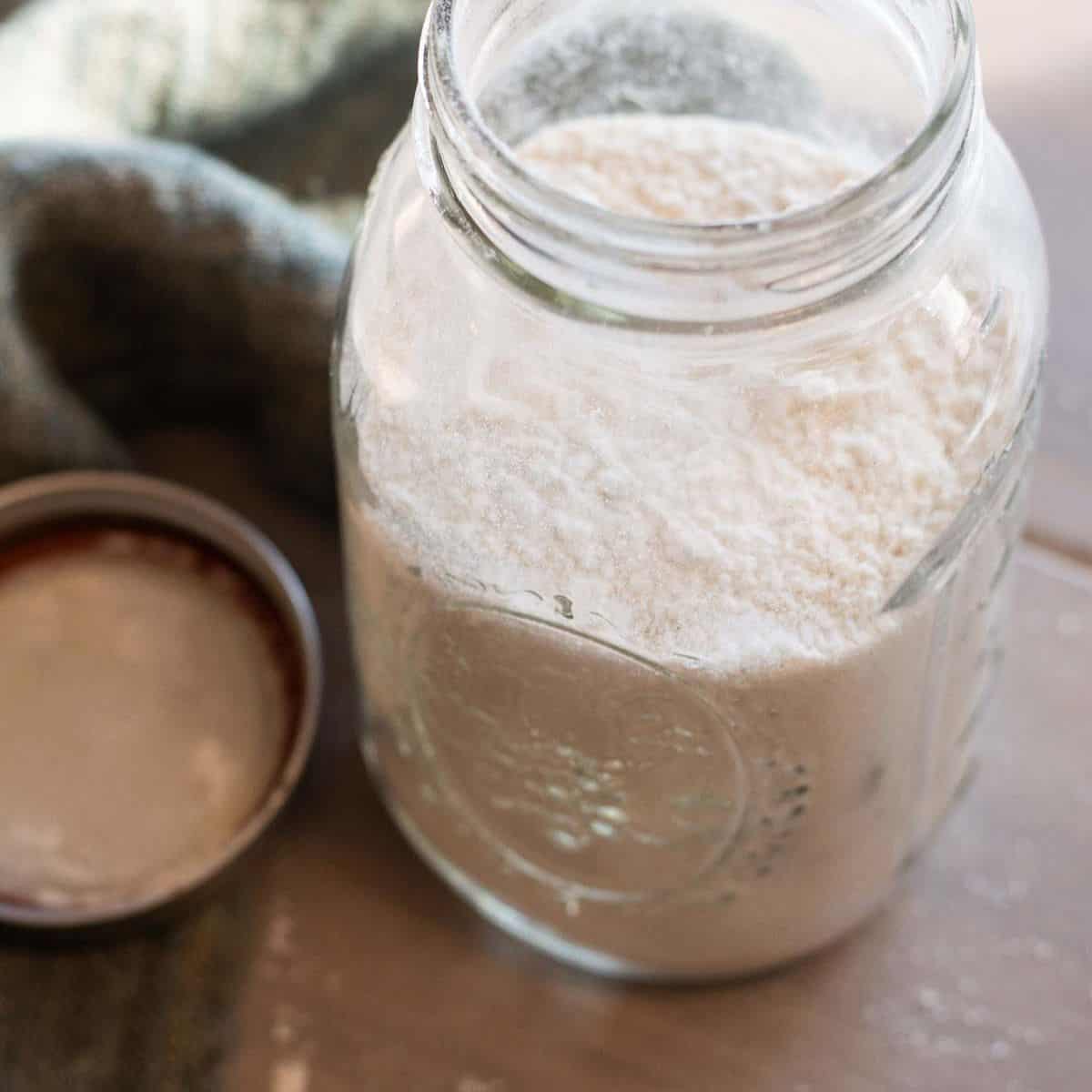 This gluten free pancake mix uses simple ingredients and is perfect for those with celiac disease. Within 1 minute you can have a great mix that's easy to grab and use next time you want gluten free pancakes.
French Toast Bites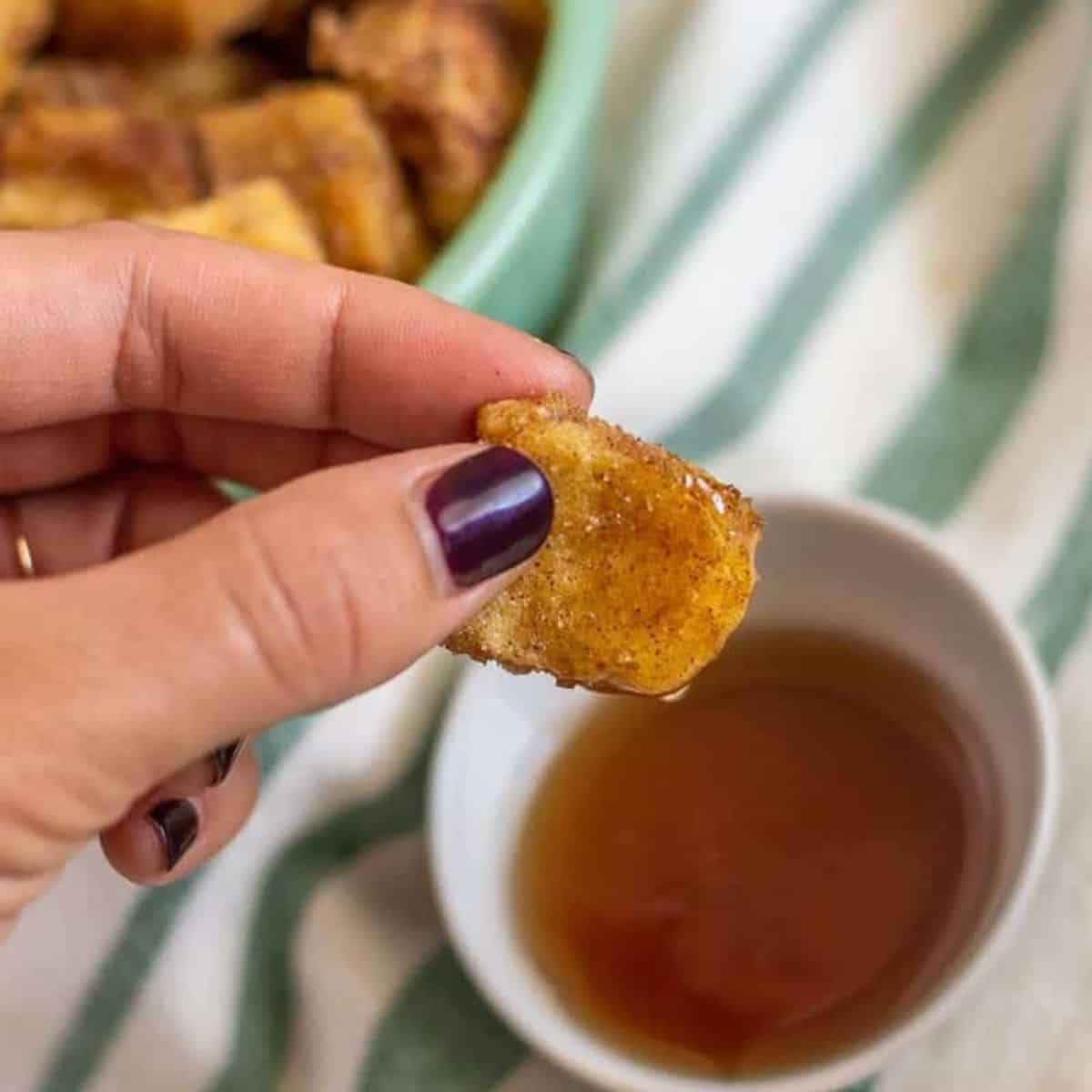 These french toast bites are a more fun and cuter version of classic french toast. While super easy to make these are little pillows of cinnamon sugar Heaven that the whole family will love!
BEST Gluten-Free Waffles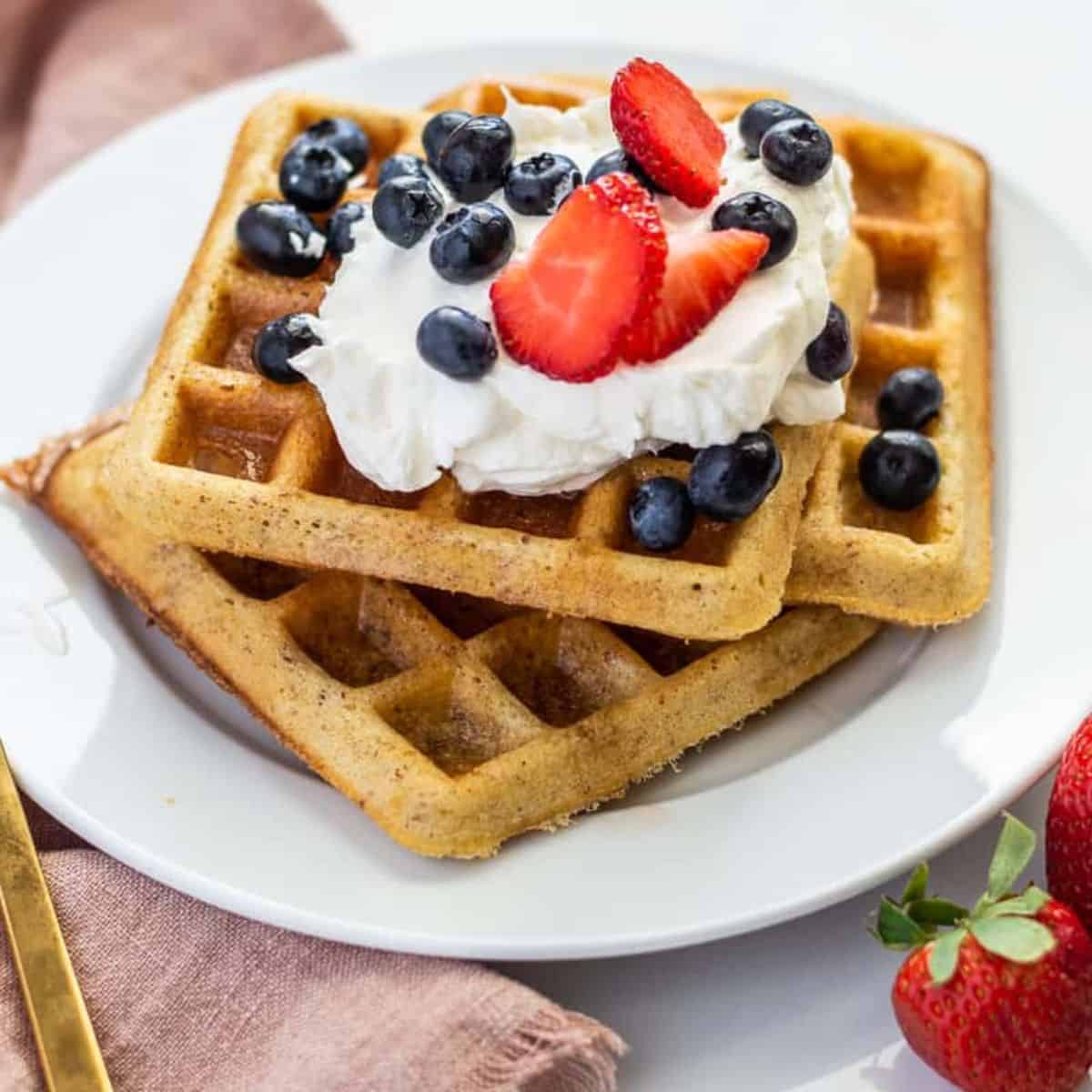 These gluten-free waffles are crispy on the outside and fluffy on the inside. Made in under 20 minutes, they're the perfect easy breakfast for busy mornings.
Pancake Charcuterie Board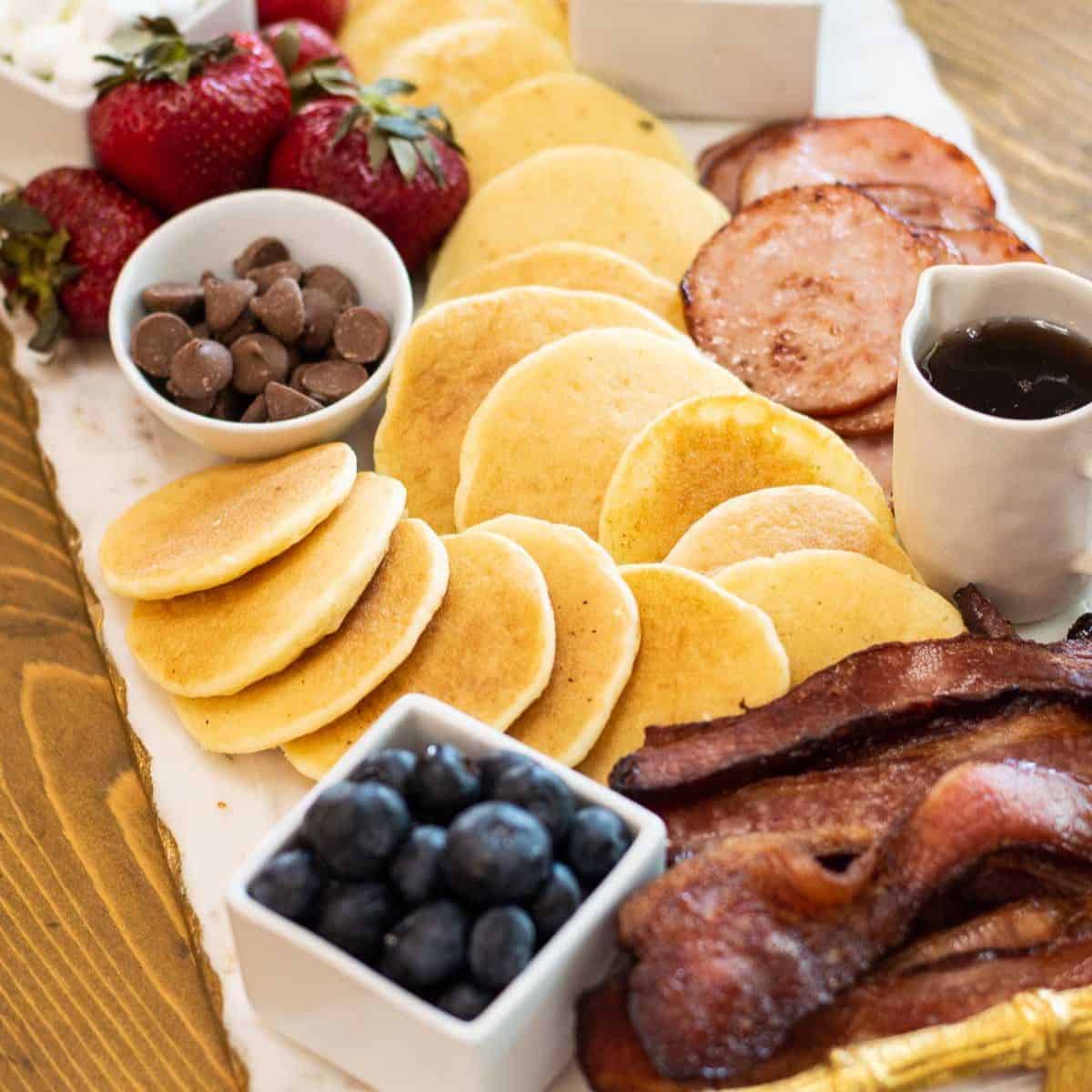 This pancake charcuterie board is the perfect way to spice up breakfast or brunch. With mini pancakes and other breakfast foods, this is a guaranteed crowd pleaser.
Gluten Free Pancakes (Fluffy, Homestyle)
Gluten free pancakes are light, fluffy and so full of flavor! The secret to the fluffiness is in the blend of gluten-free flour we use. This family favorite breakfast can be made in only 20 minutes.
Gluten-Free Pecan Pie Bread Pudding
This gluten-free pecan pie bread pudding satisfies my need for these delicious harvest flavors anytime of the year.
Paleo Oatmeal
Our paleo oatmeal is perfect for a strict paleo diet and tastes incredible. You won't even realize you are eating healthy when you taste it.
Gingerbread Pancakes with Sugared Cranberries
These gingerbread pancakes with gingerbread buttermilk syrup and sugared cranberries are sure to add some spice to your holiday season. They are easy to prepare and full of flavor.
Oat Flour Pancakes with Buttermilk Syrup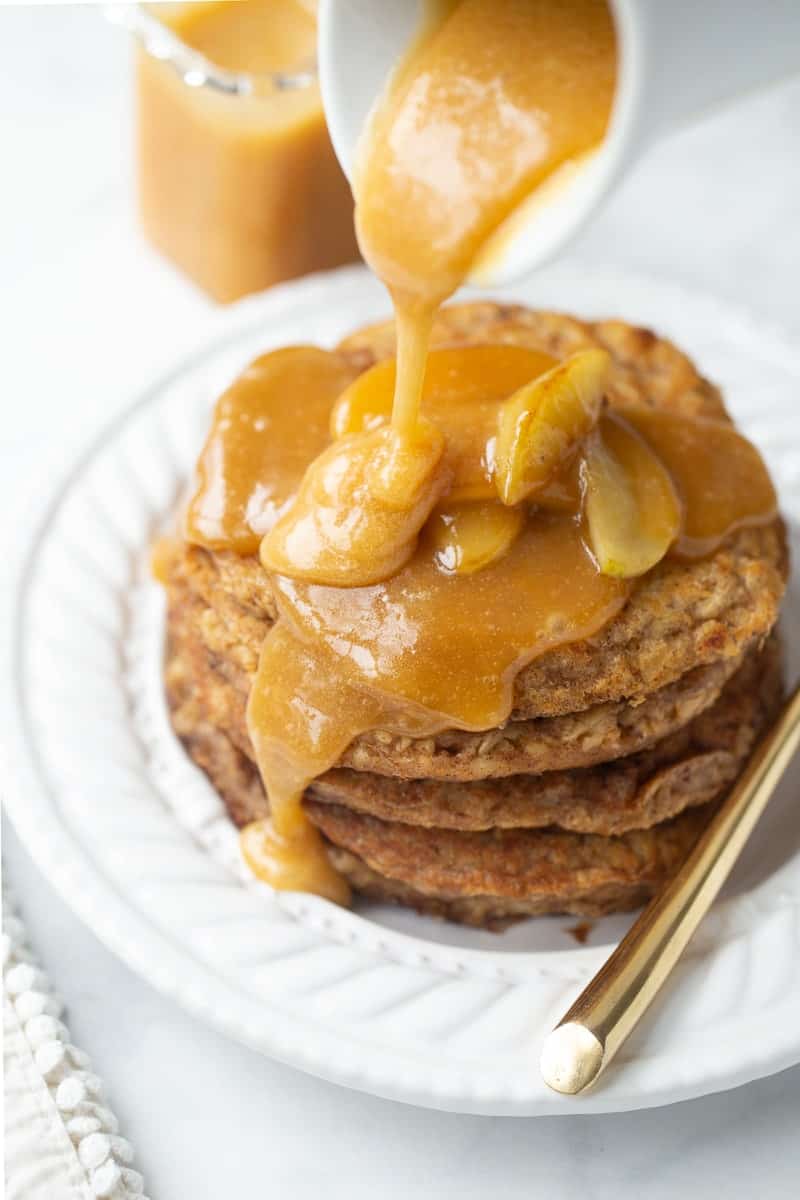 There is nothing better than fresh, fluffy pancakes on a Saturday morning. With these delicious oat flour pancakes, everyone will be able to join in on the fun.
Sourdough Muffins
These sourdough muffins are soft, fluffy and full of good for your gut, gluten-free sourdough! You can make them in jumbo form or regular muffin size.
Ebelskiver Recipe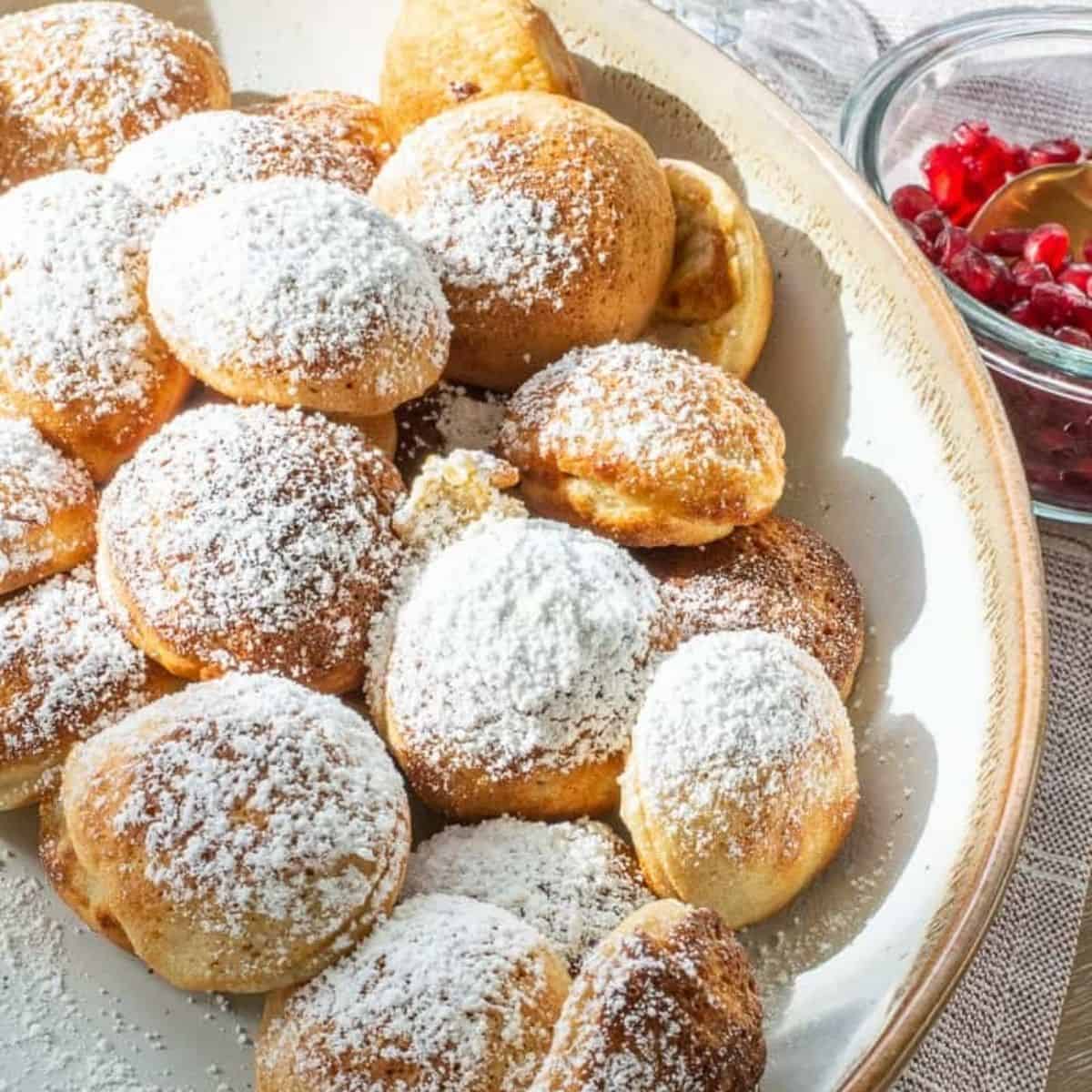 Ebelskivers are small Danish pancakes made in a special pan that are to-die-for! This traditional recipe is made with simple ingredients and tastes delicious dipped in jam, chocolate, or maple syrup!
Dairy Free Muffins (& Gluten-Free!)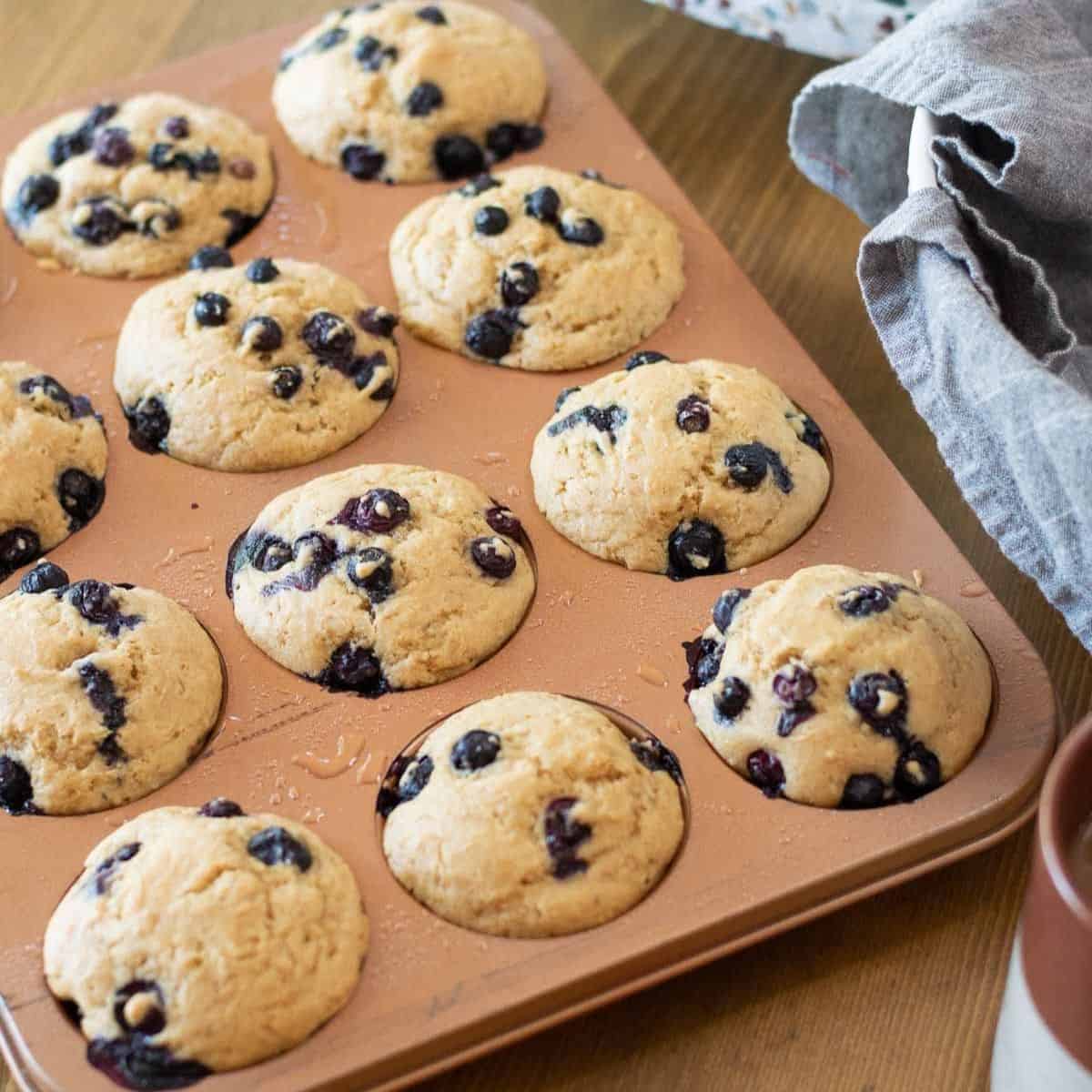 Our gluten-free and dairy-free muffins are a delicious breakfast, snack, and everything in between. They are the perfect way to start the day off right.
Sourdough French Toast
Our sourdough French toast is a yummy spin on typical French toast. The sourdough bread offers a tangy twist to French toast, but in the best way possible.
Protein Balls (Gluten-Free)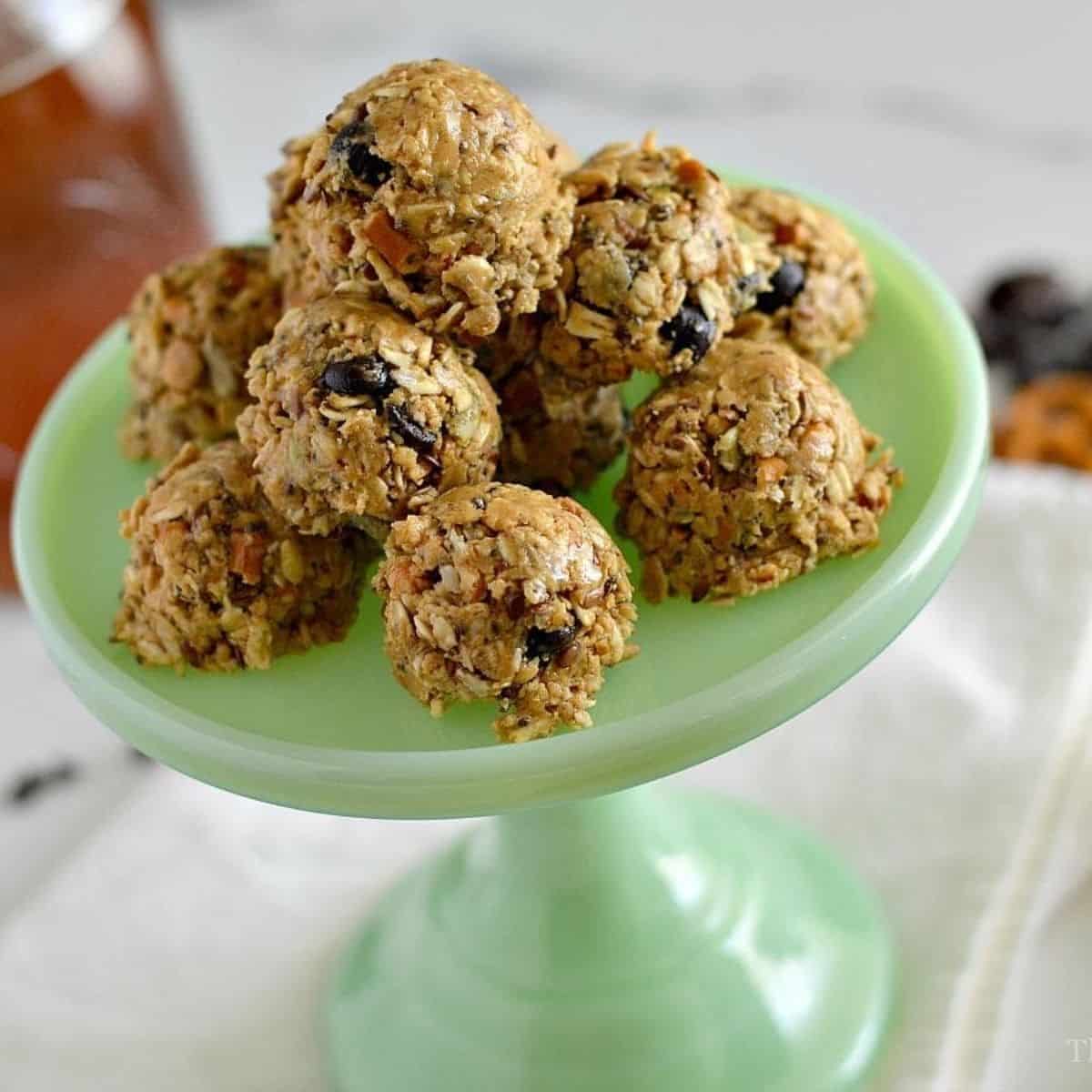 This delicious protein ball recipe is the perfect grab and go snack for a busy morning! Made with chia seeds, muesli mix, peanut butter, honey, and many other simple ingredients to keep you feeling your best!
Gluten-Free French Toast Casserole with Cranberries & White Chocolate
Our gluten-free French toast casserole with cranberries and white chocolate is super easy to make and SO tasty! Less than 10 ingredients to breakfast perfection…
Easy Overnight Muesli
This delicious easy overnight muesli with cranberries and greek yogurt is the perfect on the go and nutritious breakfast. Prepare in under 5 minutes, let refrigerate overnight, and enjoy the next morning!
Moons Over My Hammy (Denny's Copycat)
This copycat Denny's Moons Over My Hammy recipe is filled with two delicious cheeses, classic ham, scrambled eggs, and sourdough bread. It is a great breakfast sandwich with a memorable name that will make you smile.
Easy Frozen Waffles in Air Fryer
These easy frozen waffles in air fryer take minutes to make! It's the best way to get breakfast on the table during a busy morning.
Substitute for Maple Syrup (10 options)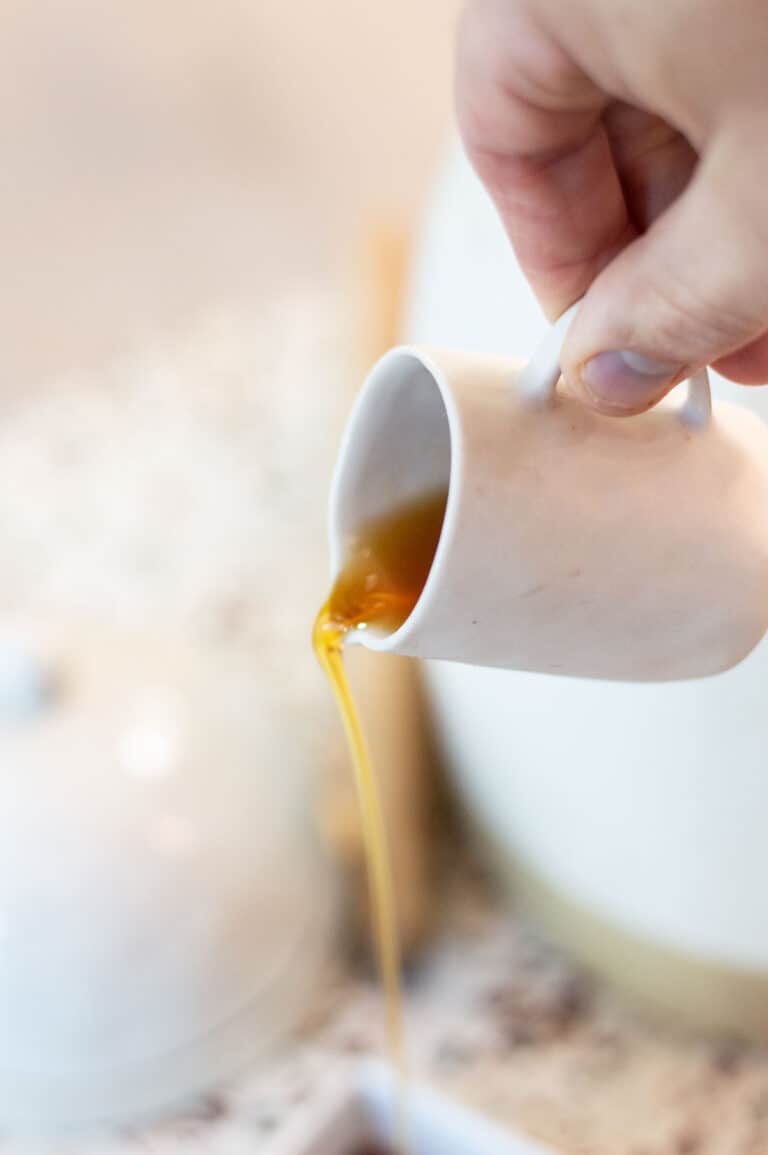 If you need a substitute for maple syrup, it can be tricky to replace the rich sweet flavor of authentic syrup. But, you can use some kitchen staple sweeteners to get pretty close to the taste of pure maple syrup.
Banana Protein Muffins
These banana protein muffins are a great grab and go snack or healthy breakfast. Made with healthy ingredients like overripe bananas and protein powder to keep you satisfied.
Gluten-Free Eggs Benedict Casserole with Smoky Hollandaise Sauce
Gluten-free eggs benedict casserole with smoky hollandaise sauce! This breakfast casserole is so fluffy and delicious as well as rich in flavor.
Reindeer Pancakes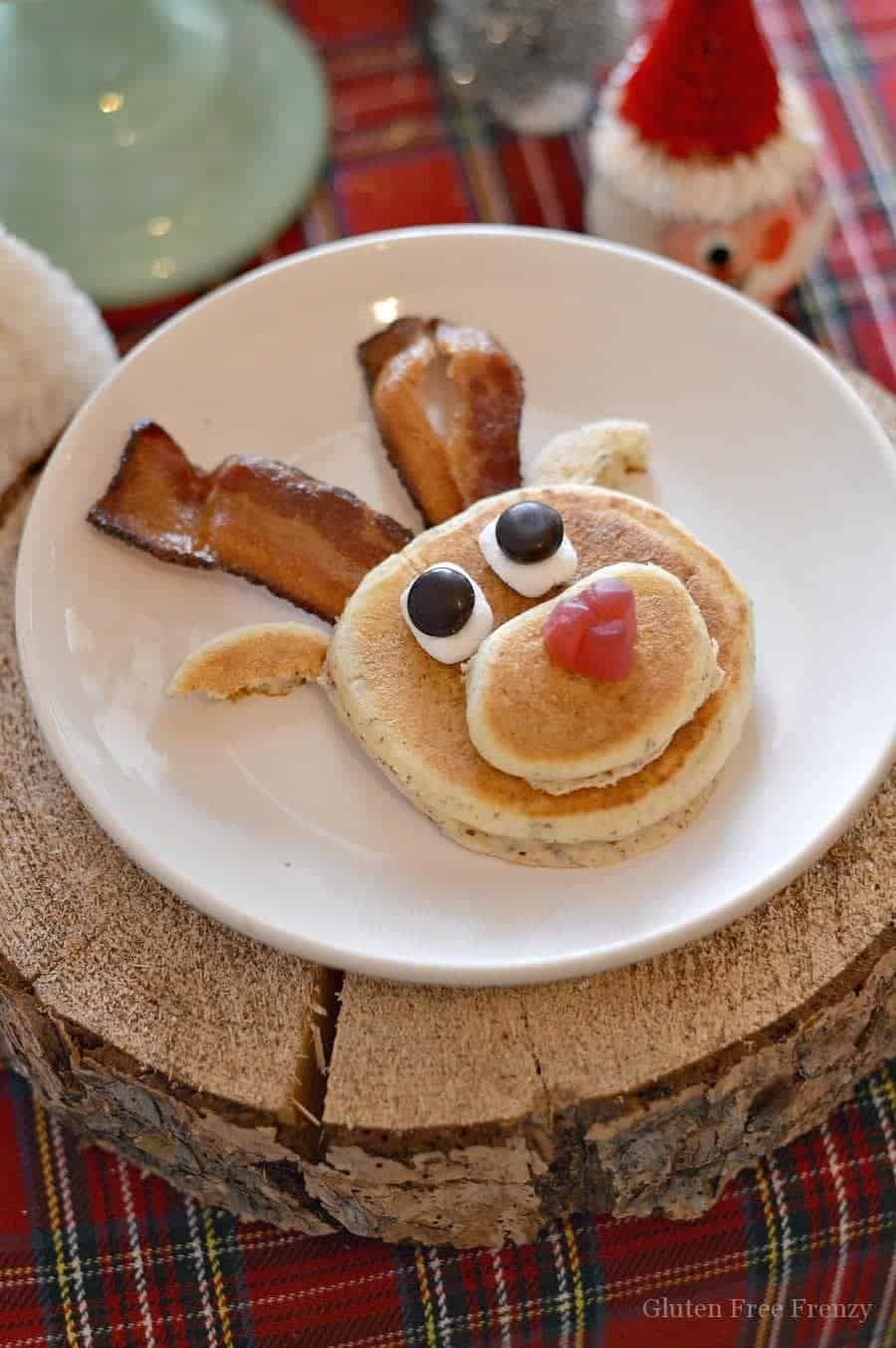 What is a better way to get into the holiday spirit than with these adorable reindeer pancakes? I know that this festive breakfast will make your Christmas morning even more special.
How to Cook Frozen Hash Browns Perfectly in the Air Fryer
Hash Browns in air fryer are hot and crispy on the outside while being soft and delicious on the inside!
Cinnamon Roll French Toast Casserole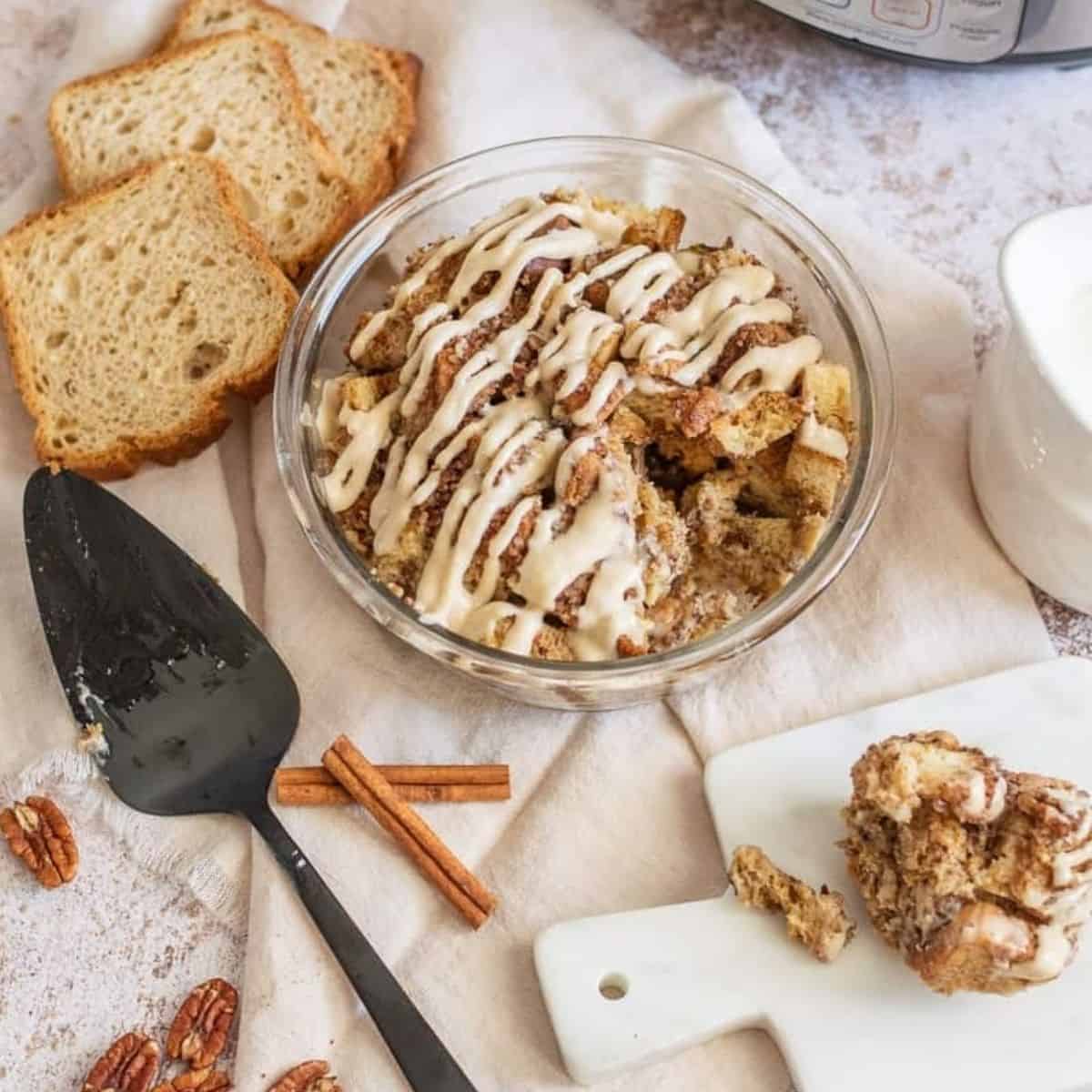 Cinnamon roll French toast casserole is one of my new go-to breakfasts. It is a breeze to make in just 30 minutes and can be made right in the Instant Pot saving you oven space for another great recipe like our gluten-free breakfast casserole.
Fried Gluten-Free Donuts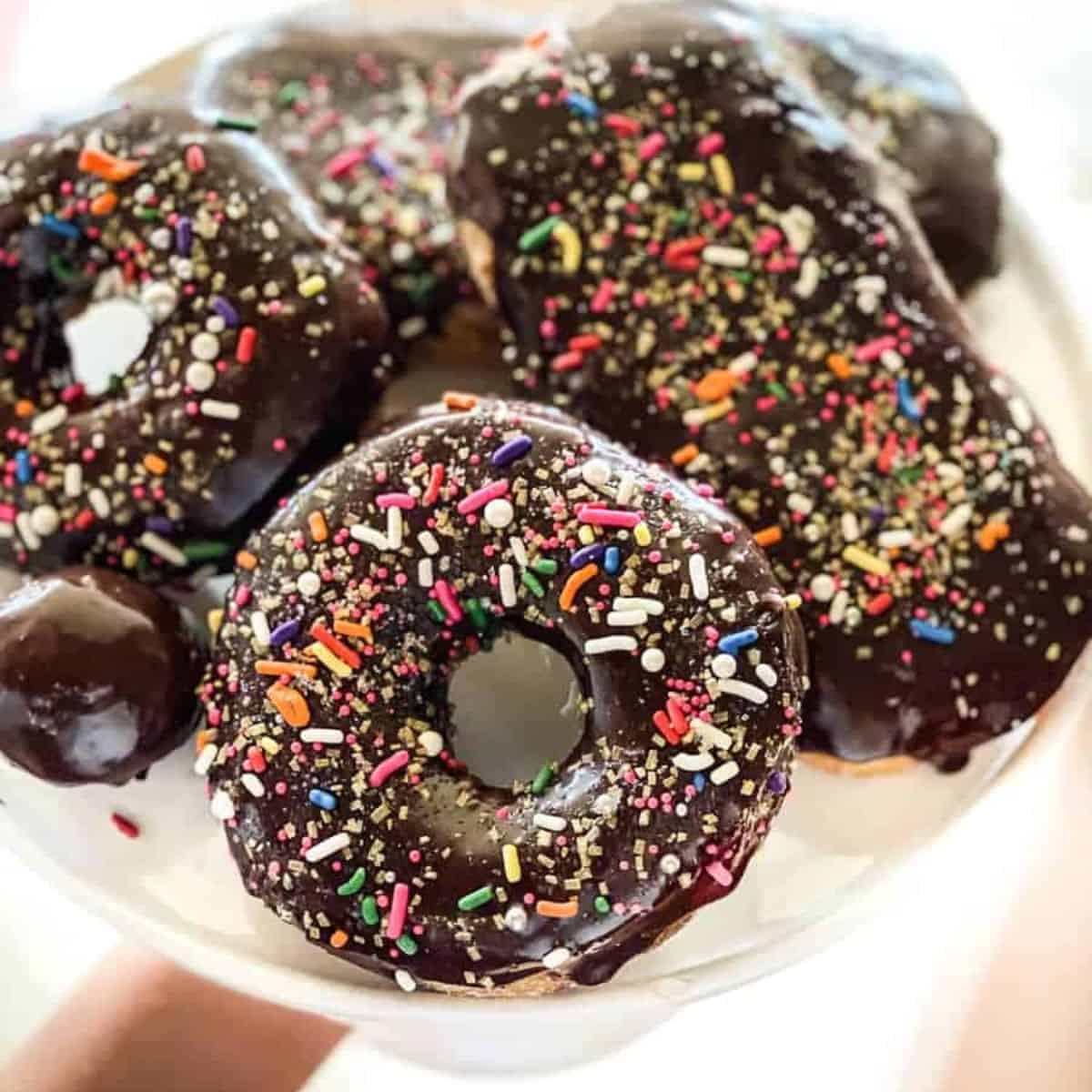 Finally, really good homemade gluten free donuts! You know, the REAL golden brown, crispy on the outside, soft on the inside fried cake donuts like you've been missing? Yeah, those. Plus, they only take 30 minutes to make!
Gluten-Free Pop Tarts
Gluten-free pop tarts make breakfast something that will never be the same again! They are flaky, fruity and so delicious plus, they only take 40 minutes and can easily be frozen for quick breakfasts during the week.
Easy Christmas Pancakes
These easy Christmas pancakes are festive, delicious, and perfect for Christmas breakfast. They are so good that everyone will come back for seconds…and thirds!
Baked Oatmeal Bars (Gluten-Free)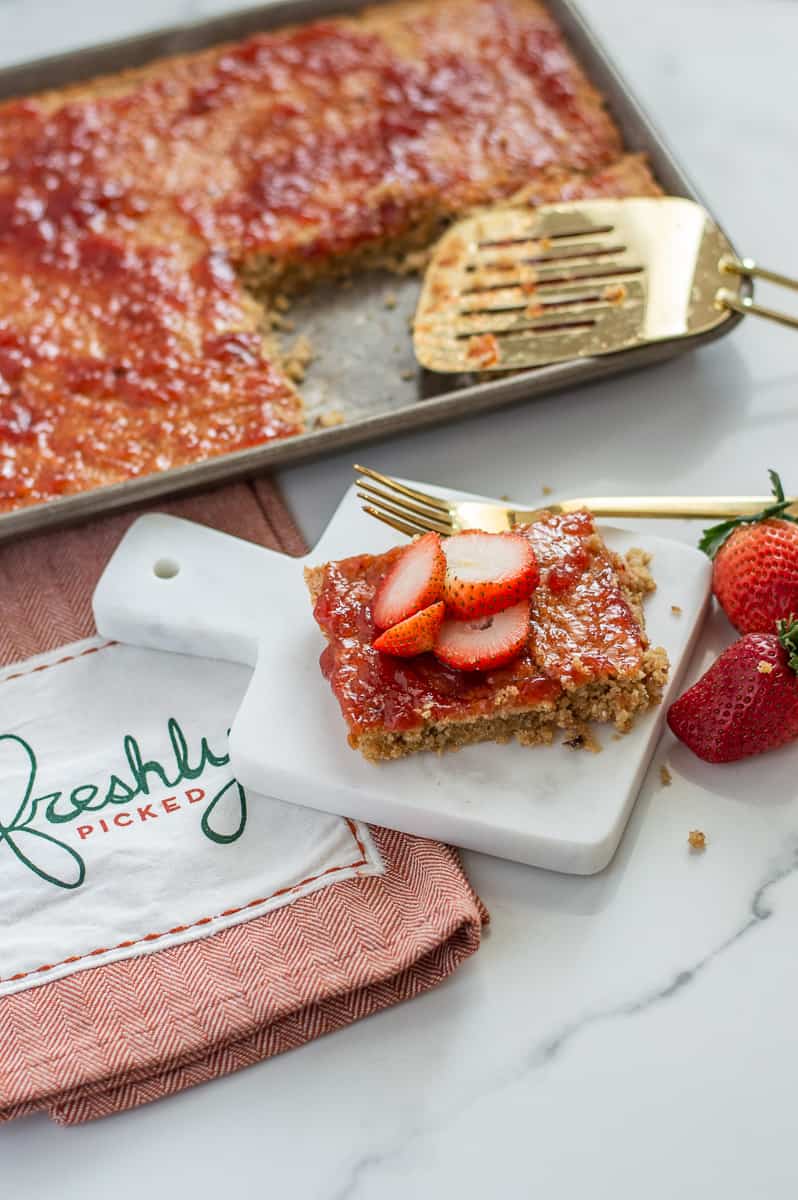 Baked oatmeal bars are all the rage on Tik Tok right now and for good reason! You can take breakfast to the next level in just 30 minutes.
Gluten-Free Cinnamon Rolls (The BEST & Fluffiest!)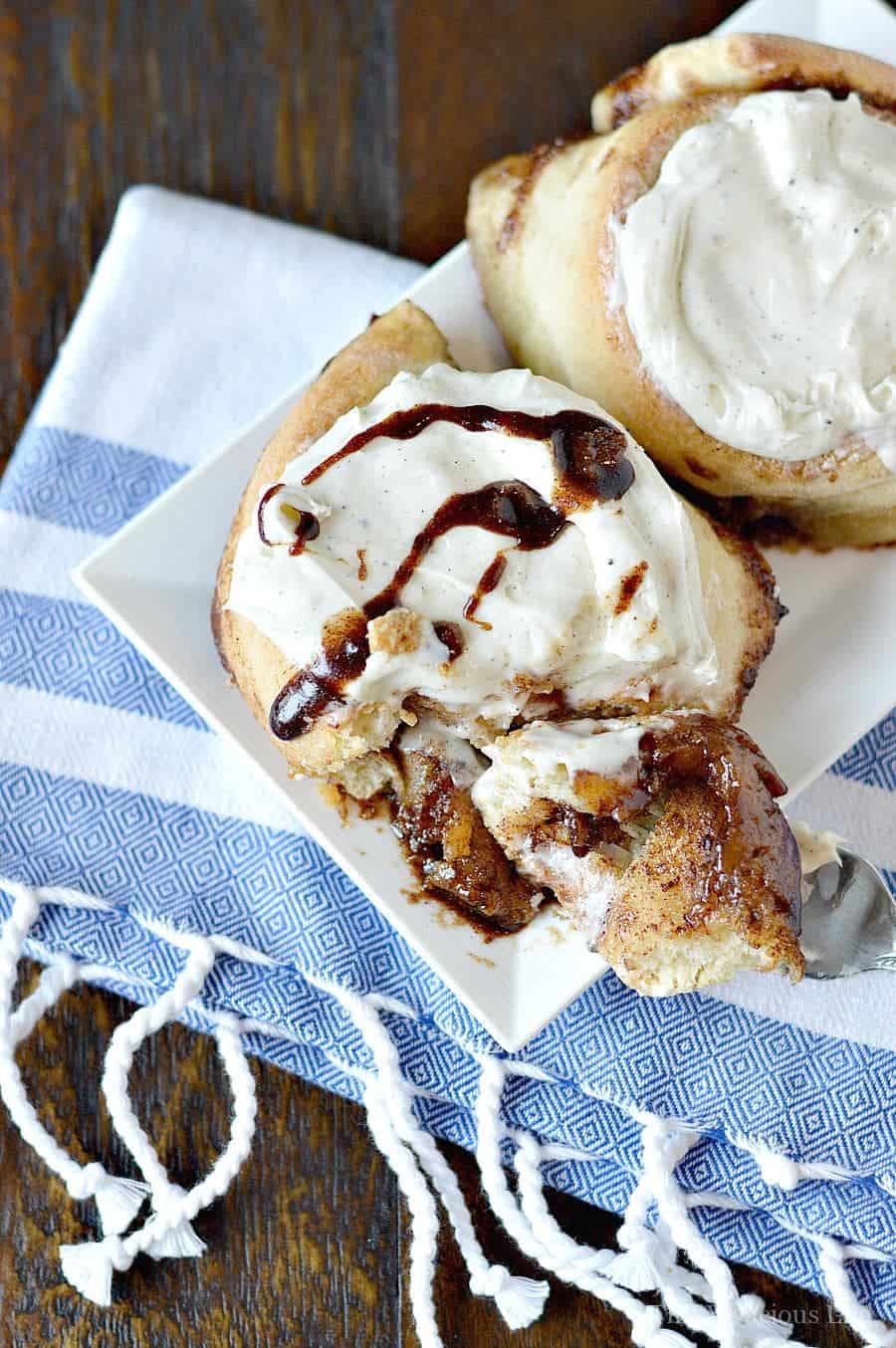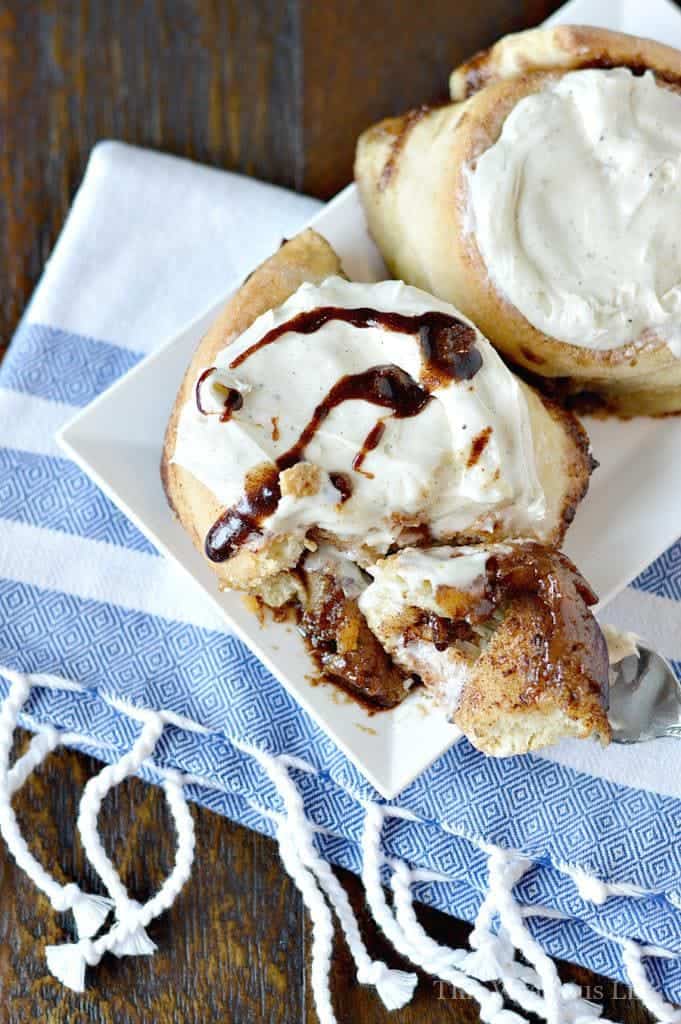 These truly are the BEST gluten-free cinnamon rolls! They are soft, fluffy and so full of ooey, gooey deliciousness.
Gluten-Free Breakfast Pizza (Easy peasy!)
Two of my favorite foods meet and we ALL fall in love! I LOVE pizza. I LOVE hashbrowns. It made absolute sense to me to combine the two somehow. Since I also really enjoy a hearty yet savory breakfast, my mind instantly went to a loaded breakfast pizza.
Tips for success
Share yummy foods – If you are hosting a brunch, asking others to bring their favorite recipes is okay. People want to help, so go ahead and ask!
Ask about allergies – You are already thinking about those with gluten intolerance but also want to check for any other allergies. These recipes can be modified for dairy-free and vegan diets.
Store leftovers for later – If you are lucky enough to have leftovers, store them in an airtight container. Sometimes I will make a double batch of things to ensure I have leftovers.
Serve fresh fruit – Fresh fruit is a staple at brunch. A tasty fruit salad is always a good idea. You can also serve the fruit with greek yogurt to make a yogurt parfait.
FAQ
What are the most popular brunch foods?
You will find a variety of foods at brunch, but typically you will find a mix of breakfast foods and sandwiches. For example, eggs of any kind are typical (omelets, scrambled eggs, eggs Benedict).
Pancakes, waffles, and French toast are also brunch staples. You can get creative with what you make and serve, so have fun with it. Make your favorite recipes and you will be set.
When is the best time to host brunch?
Typically, brunch is served anytime between 10:00 AM to 1:00 PM. The word brunch is a play on the words "breakfast" and "lunch," so anytime between breakfast and lunchtime is a good time to serve brunch.
Depending on where you live, brunch could be later in the day. In the city, sometimes brunch can be served until 4:00 PM. It depends on how late you were up the night before.
Ways to enjoy
These recipes are a great addition to our girls brunch and Halloween brunch. Besides the food, the best thing about brunch is coming up with a theme. Any of these gluten free breakfast recipes are perfect for any themed brunch.
A big part of brunch is the drinks, which can be alcoholic. We love mocktails around here, especially our virgin mimosa recipe and virgin mojito recipe. Another brunch classic is a non-alcoholic bloody Mary mocktail.
We also have a non-alcoholic white sangria, ginger beer mocktail, and strawberry mojito mocktail. You can't go wrong with a yummy drink at brunch. They are a brunch staple.