this post may contain affiliate links
Kids Summer Activities: Summer is a time of relaxation, fun in the sun, and lots of adventures. During these summer months, you will make memories you and your kids will look back on for years to come with a smile.
Summer break is such a fun time to spend time with your kids and enjoy sunny days. But, with all of that free time, your kids (and yourself) could catch a case of summer boredom. Having a list of fun activities in your back pocket will help keep your kids from getting bored and will help them have the best summer yet!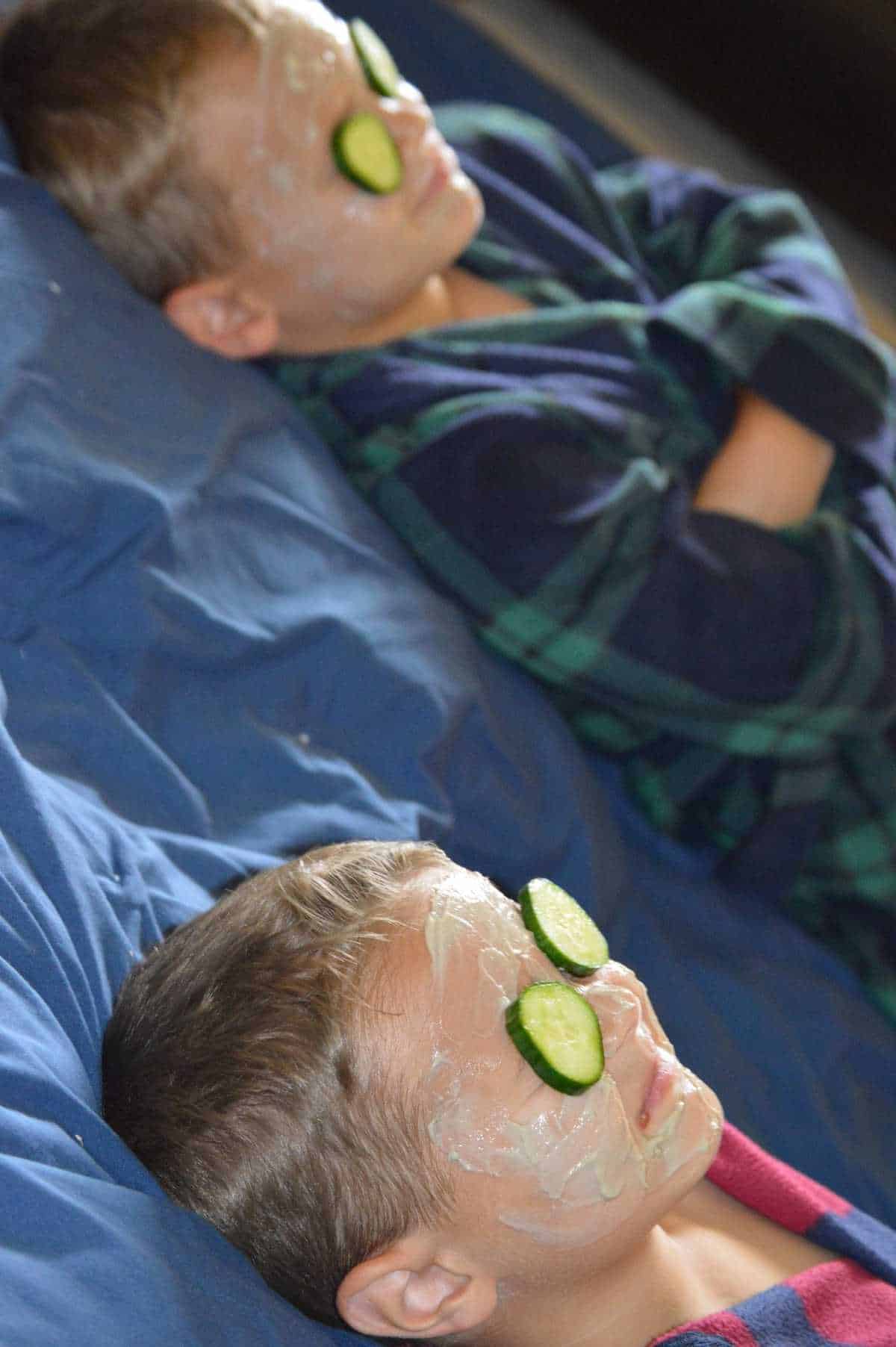 Summertime is the best time to actively make each day count with my kids. Life can get busy with school and after school activities, so the summer break is a perfect time to slow down and enjoy our time together as a whole family. Whether it be a 10 minute activity like face painting or one that requires a bit more planning like a lemonade stand to benefit the local children's hospital, these activities have sure made summer fun!
We have so many great memories and we now look forward to making a new summer bucket list each year. I have made a printable of my 50 Summer Bucket List ideas so you can get some ideas of some fun summer activities to do with your kids. We always love outdoor activities like going to the local park or going to the swimming pool, but there are a ton of different ideas on the bucket list for everyone to enjoy.
There are so many things you and your kids can do during the summer months. Summer camps are a great way to break up the months so your kids do not get bored at home. There are even day camps in case you do not want to do a sleep away camp.
Subscribe to This Vivacious Life
Receive a free e-book of Instant Pot recipes!
An activity my kids love to do during the summer is make homemade snow cones. They are super easy to make and are super delicious. My Simple Syrup Recipe category features a bunch of different flavors that you should try with your snow cones.
Here are just a few of the fun family-friendly activities we have done this summer…
Visit a farmers market (plus, you will get fresh fruit or vegetables, which is an added bonus)
Visit the local library
Have a spa day
Take "field trips" to local businesses in town including the flower shop, grocery store, and post office
Make sidewalk chalk murals
Visit a children's museum
Go on a nature walk and visit a state park
Go horseback riding
Play with water balloons
Threw a Little Lending Library party
Summer food
Obviously, I love to cook. It is so fun in the summer to cook and bake because there are yummy summer foods, but I am also able to cook with my kids. They especially like making these Homemade Lunchables, which are perfect for a summer day when you are going to splash pads, water parks, or other favorite summer activities of yours!
Another great recipe for on the go activities are these Dairy-Free Snacks for Kids. They are super easy, so you can throw them in your bag as you are running out the door for whatever summer adventures you have planned for that day.
The Fourth of July is a great time to have fun snacks and treats, like hot dogs and ice cream. Check out these 4th of July Foods and ideas for a fun 4th of July party! We love to have all of our friends and family come over for food, fun, and backyard games.
You know what goes well with summer foods? Summer drinks! This Blue Lagoon Mocktail is the perfect summer drink since has a tropical flavor.
It is also perfect for water activities with the pretty, blue color. I especially love making it for pool parties.
Field Trips
Field trips have definitely been the highlight of our summer. My kids and I had so much fun and these trips are great for kids of all ages. Our local grocery store, Harmon's, provided samples in the different departments as well as a darling reusable tote with an apple, granola bar, fruit snack and coloring book.
At the post office, the kids got to climb in a mail truck as well as see the process of their own piece of mail go through the system. They loved "sending" a note to our friends who joined us and receiving the one from them as well.
At our favorite city bakery, Sweet Tooth Fairy Bakeshop, we got a behind the scenes tour and tasting. The kids loved seeing all the different frostings and sprinkles that are used to make their favorite treats. They also loved choosing a goodie out of the bakery case at the end of the tour.
Another highlight of our summer was the lemonade stand and bake sale we organized for our favorite children's hospital, (again, inspired by another fellow blogger and friend who's kids do a fundraiser each year, InspiredRD) where my son went for a procedure a few years back. The kids absolutely loved baking and then selling them to raise money for kids in need.
Mommy cried when we got a $100 donation from a neighbor who's grandbaby had spent a lot of time there. What a fulfilling thing it was to teach my little ones about service while doing some.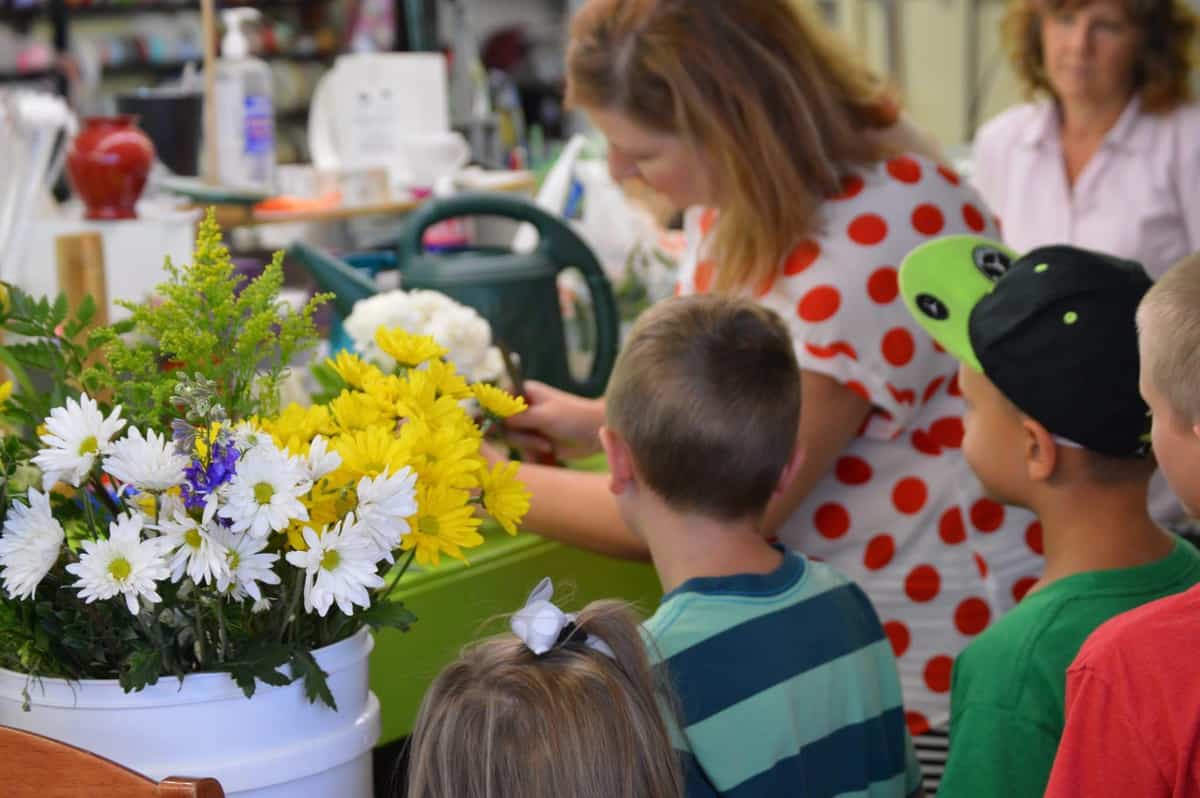 Christmas in July
How many of you like me, are obsessed with the holidays?! I honestly can't wait an ENTIRE year for them to come around again so have always done a little Christmas in July celebration.
Even as a teenager, come July I would spend a few days listening to my holiday music and drink some cocoa. I just love the feeling you get when the holidays are coming and like to have that feeling more than once a year.
This year we decided to watch Home Alone 2: Lost in New York and have some holiday reindeer cookies and reindeer pancakes with some Christmas mocktails.
I encourage you to create a summer bucket list that works well for you and your kiddos. Each family is different and doing things that your family will enjoy most will make the summer even more memorable.
This post was originally posted August 5, 2015. It has been updated with new information and tips on May 2022.