These Christmas in July ideas are sure to get you in the holiday spirit this summer.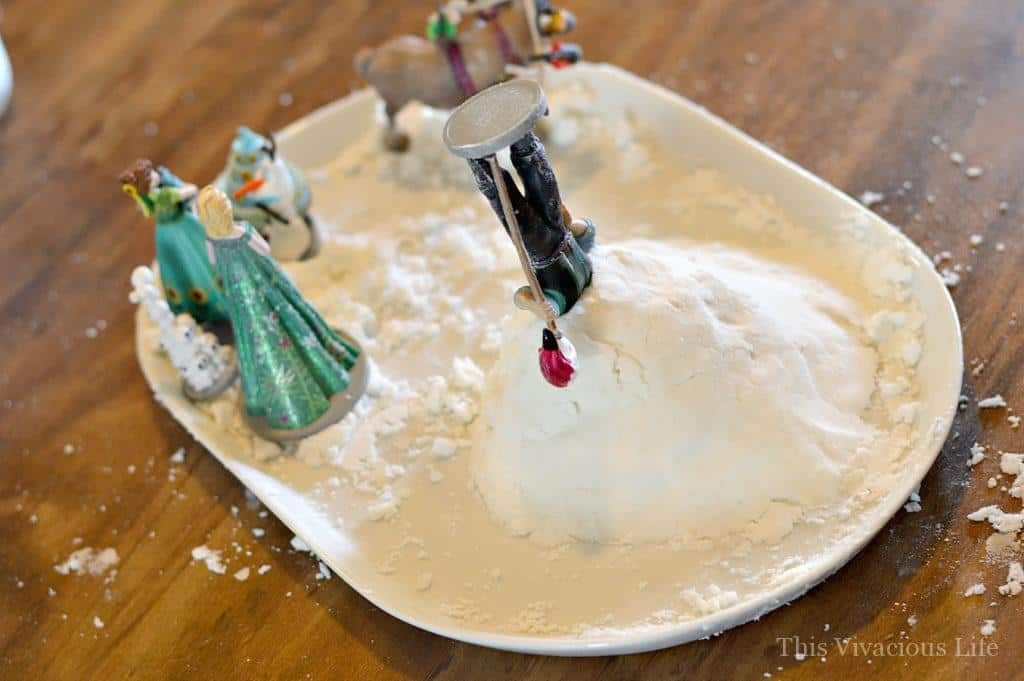 Today I'm my favorite Christmas in July ideas because it's one of my favorite summer traditions that I want to see more people enjoy as well.
My favorite Christmas in July ideas include everything from food and activities to mini decor ideas and a must music playlist. We've shared some ideas about Christmas in July before but here we are sharing more…
PLUS, we are sharing our favorite prime day Amazon deals so you can do some Christmas in July shopping! While you can't see the real deal prices here (you have to login to your Amazon prime account first) let me just tell you, they are awesome. The Amazon show, which is my new favorite thing, is $100 off!! I love asking questions when I am cooking and having music to play easily throughout my house using my echo but this takes it one step further. 


I have always loved the holidays. Waiting 365 days or even 300 days before I get to celebrate them from year to year is just too much for me. That's when I knew we had to celebrate another time throughout the year. These Christmas in July ideas are perfect for doing just that!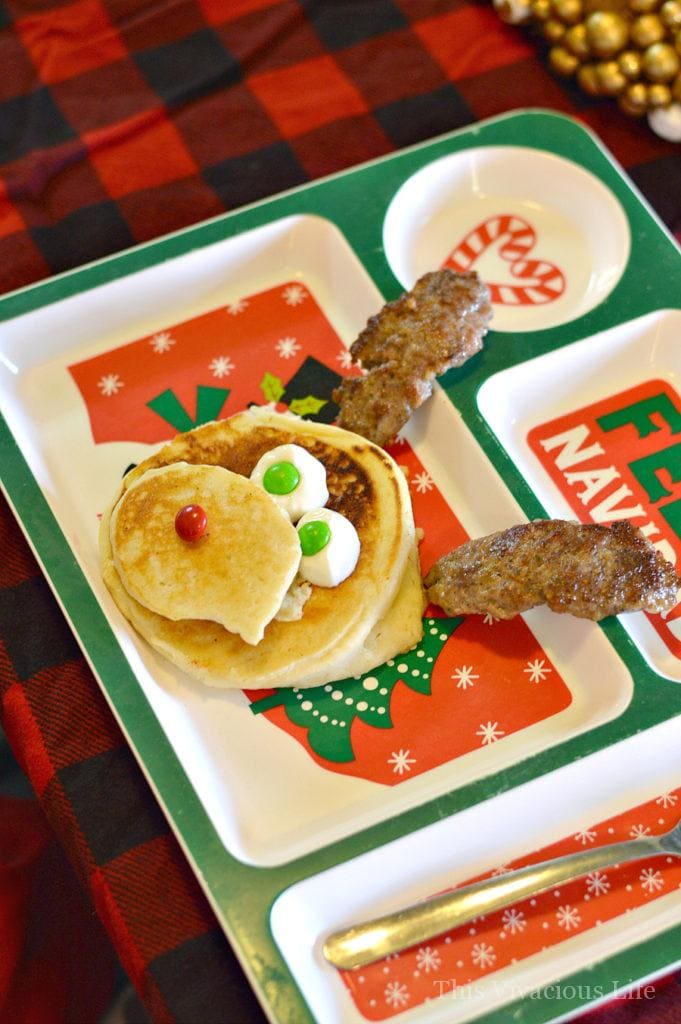 The first thing I that sets the tone for Christmas in July is your playlist. From the moment you wake up until bedtime, Christmas music should be playing. Here are a few of my musts though that you don't want to miss out on.
Jingle Bells
White Christmas
Holly Jolly Christmas
The Christmas Song
Silent Night
Here Comes Santa Claus
Frosty The Snowman
I'll Be Home For Christmas
All I Want For Christmas Is You
Baby It's Cold Outside
Santa Claus ls Coming To Town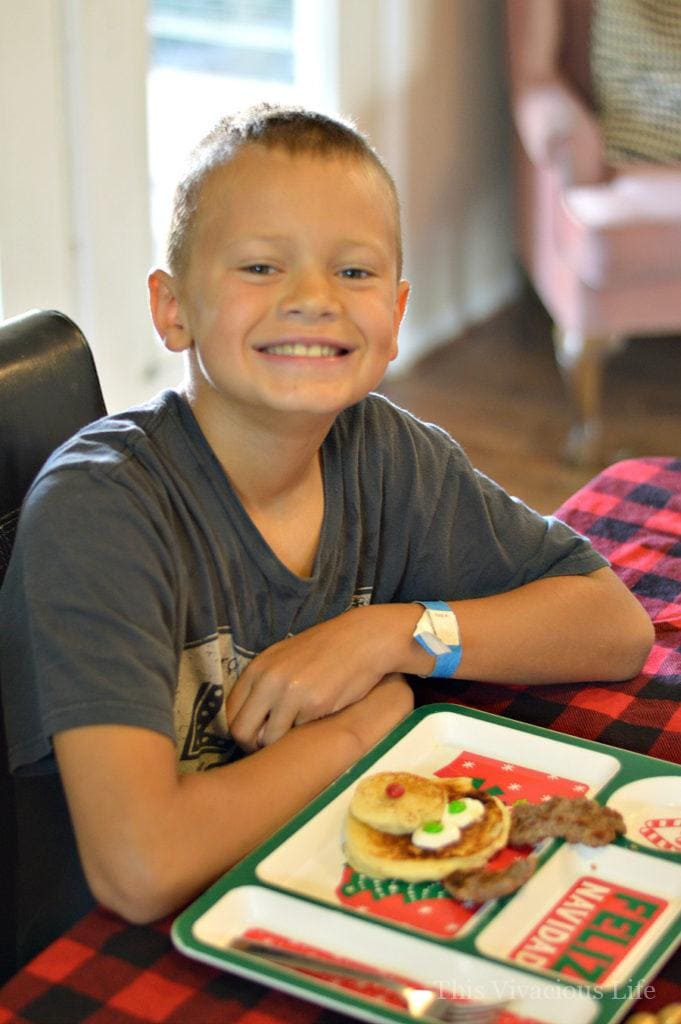 Once you set the tone of your home with these awesome holiday tunes, next up is to make sure everyone is in their Christmas pajamas. If you guys are like us, then you get a new pair each year and this is a another fun time to wear them. If you don't have Christmas jammies, just get everyone in red and green for the day. That's perfectly festive enough.
We start off our Christmas in July morning with a themed breakfast like these reindeer pancakes. You could also make gingerbread pancakes or eggnog pancakes with eggnog buttermilk syrup. You might even make breakfast us extra special with a cup of hot cocoa for everybody. Serve everything up on Christmas plates that you can get for a dollar each at target. I also like to use my table as the place I set up just a few holiday decor items like a themed tablecloth and some pipe cleaner trees. The kids will love waking up to this!
Once breakfast is cleaned up, why not whip up a batch of play snow. It couldn't be easier and the kids will love this interactive activity. Get out some matchbox cars or other little toys they can play with and they will have fun for a long time. At least long enough for you to do breakfast dishes anyway. To make the play snow simply mix 3 cups of baking soda with 1/2 cup conditioner. If you use coconut conditioner you will have a summery smelling snow.
Get out those Christmas coloring books and Christmas books for an easy themed quiet time. You can even print off Christmas coloring sheets online if you don't have a book of your own. During this time you could even have your kids write up a little Christmas wish list. That way you can be on the lookout between now and December just in case something goes on sale that they really want. Just keep in mind that list my significantly change between now and then.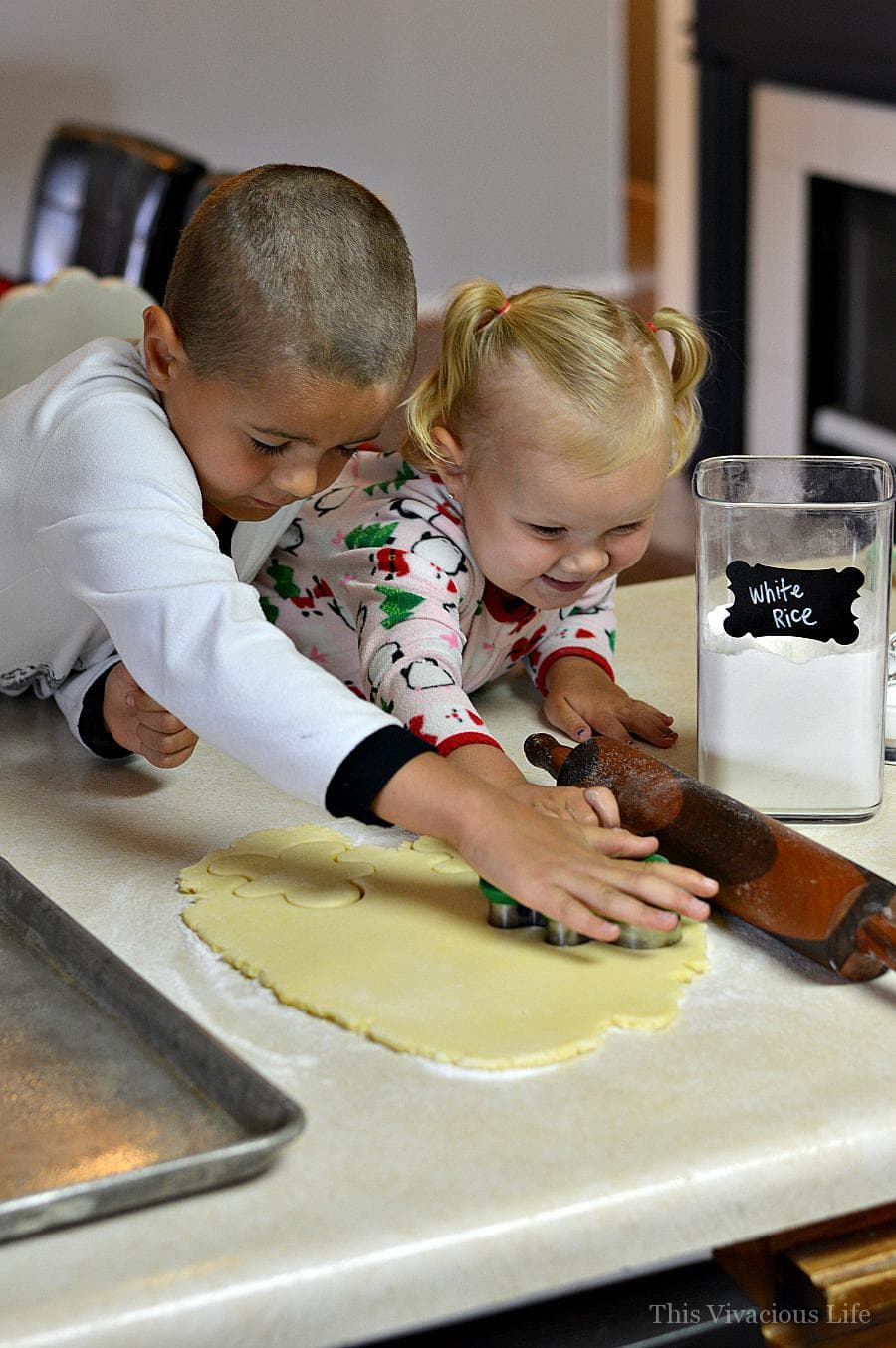 For a nice afternoon snack, whip up a quick and easy batch of frozen hot chocolate. It'll help you beat the heat but all still in theme with your Christmas in July day. Afternoon is another great time to get in the kitchen and roll out some delicious gluten-free sugar cookies. The kids will have a blast making them and even more fun decorating them. Cut them out and shapes like gingerbread men, snowflakes or Christmas trees.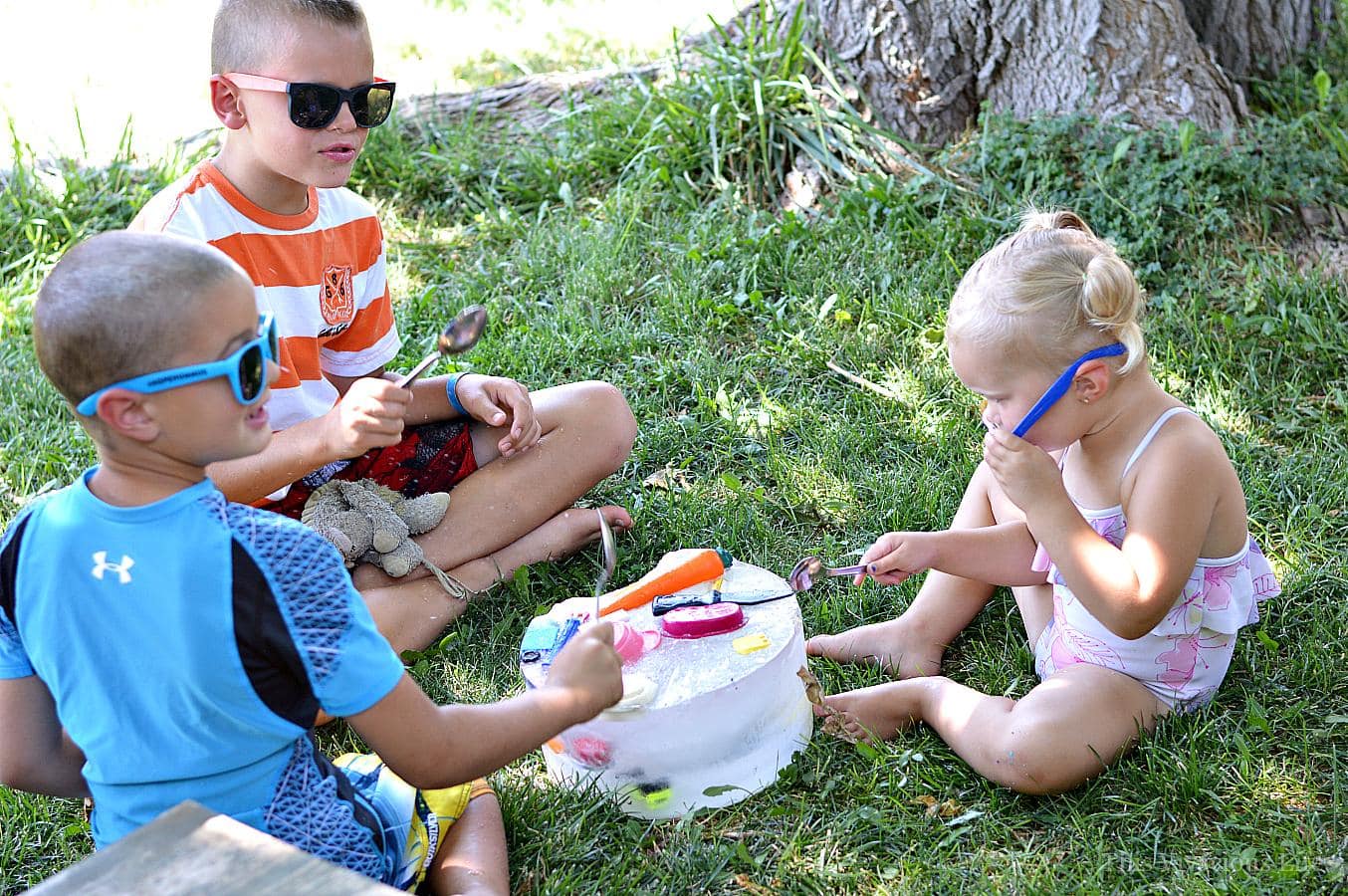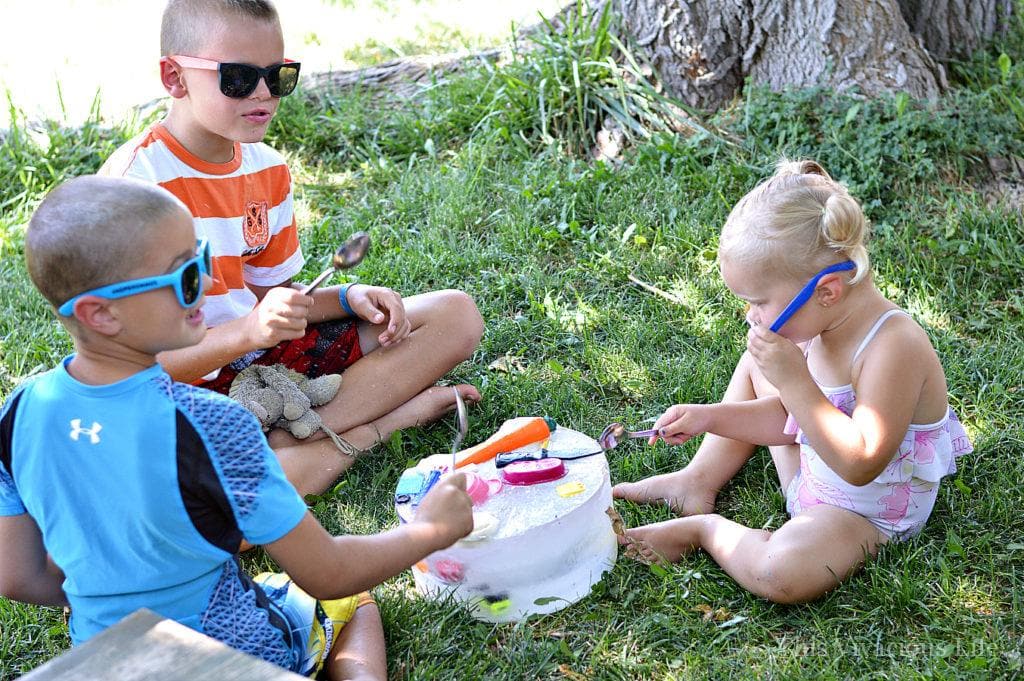 When I gets just too hot to handle, pull out the frozen ice block treasure you created days before just for today. Three days before you plan on doing Christmas in July have the children go and pick toys that can be submerged in water. Put the toys in a 5 gallon bucket and fill it up a third or half of the way. Place it in your deep-freeze and bring it back out the day you plan on doing Christmas in July. Give your kid spoons and let them chip away trying to get their toys back out. Make sure they where sunglasses or goggles though since ice can puncture the eyes.
For your evening activity, it's only fitting to choose one of your favorite Christmas movies that you need to enjoy more than once a year and turn it on. Right before bed be sure to read a few Christmas stories. This will create one last beautiful memory of the day and have your little ones dreaming of sugarplums in bed…