That's a Thanksgiving celebration without a decadent dessert spread? In our search for culinary perfection, we've taken the guesswork out of creating gluten free Thanksgiving desserts that everyone will adore.
From classic pumpkin pie to apple cider cupcakes, you're guaranteed to find a delicious gluten free dessert that works for you in this post.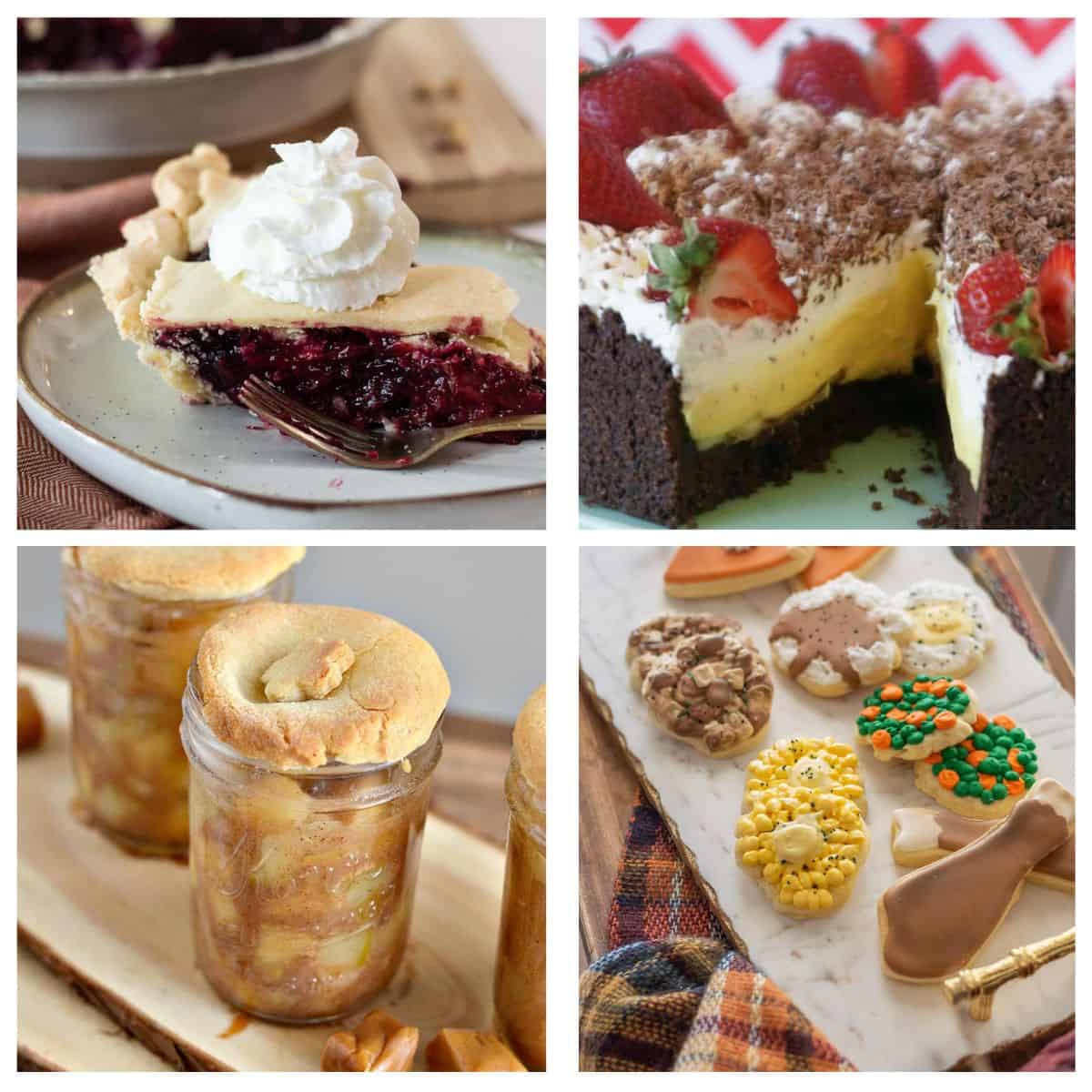 It can be hard to find truly good gluten-free desserts that are safe for those with celiac disease and other food allergies. But, I've been gluten free for quite some time now so it's safe to say that I've compiled the best list of gluten-free dessert recipes.
Our gluten-free Thanksgiving dessert lineup doesn't stop at pumpkin pie. We've scoured our favorite recipes to bring you a medley of gluten-free delights.
From the enchanting Razzleberry Pie, complete with its nutty cookie crust, to the luxurious Gluten-Free Pumpkin Cheesecake with a silky-smooth texture. When I say there's something for everyone, I truly mean it!
Subscribe to This Vivacious Life
Receive a free e-book of Instant Pot recipes!
1. Razzleberry Pie
Get ready for a flavor-packed delight with our easy Razzleberry Pie! This pie is the perfect treat for Thanksgiving. It's a berry bonanza that'll make your taste buds tango with delight, and it's bound to earn you rave reviews at any gathering.
2. Frozen Strawberry Pie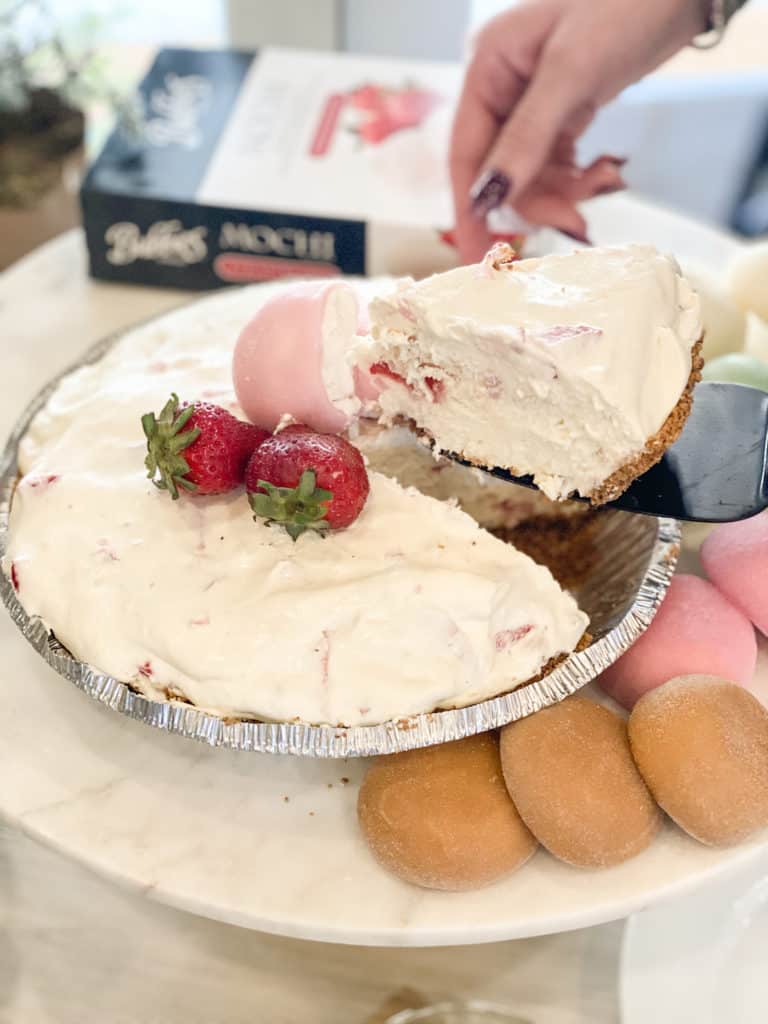 Indulge in the frosty, delightful Frozen Strawberry Pie! This scrumptious treat is a breeze to make with just a handful of simple ingredients. Cool, refreshing, and bursting with the natural sweetness of strawberries, it's a must-try dessert for Thanksgiving when you crave something delightful and hassle-free.
3. Apple Pie Jars
Dive into our easy Gluten-Free Apple Pie Jars, where flaky crust meets the irresistible allure of fresh, juicy apples. The essence of a perfect apple pie, but now, it's adorably packaged in individual jars. The secret is the best gluten-free pie crust you'll ever taste, harmoniously paired with those perfectly crisp apples. Dress with a scoop of vanilla ice cream for an irresistible gluten-free treat.
4. Pecan Pie Bread Pudding
Indulge in the enchanting flavors of our Gluten-Free Pecan Pie Bread Pudding, a treat that satiates your cravings for those delightful autumn flavors on Thanksgiving day. A drizzle of maple syrup or caramel sauce is an easy way to take this recipe to the next level.
5. Black Bottom Pie
Experience pure indulgence with our Black Bottom Pie this holiday season, a recipe that's not just rich and decadent but absolutely irresistible. Whether you're sharing it with friends or savoring it for yourself, this dessert will have you swooning with every heavenly bite.
6. Pumpkin Delight
Dive into pure pumpkin perfection with our Pumpkin Delight recipe. When it comes to pumpkin desserts, this one stands out as a definite crowd-pleaser. Prepare to be swept away by the creamy, dreamy pumpkin flavor and warm spices that's so delicious, you'll be going back for seconds.
7. Gluten Free Apple Fritters
Enhance your Thanksgiving dessert table with our irresistible gluten-free apple fritters. As fall's bounty of apples comes into full swing, these classic fried delights are the perfect way to celebrate the season. Quick to whip up, these gluten-free apple fritters will steal the show with their crispy, golden perfection.
8. Gluten Free Apple Cake
Elevate your Thanksgiving feast with the fall flavors of our gluten-free apple cake. One of my favorite gluten free recipes, packed with the essence of fresh apples and dressed with a luscious caramel drizzle, this super moist delight is not just a dessert but a centerpiece of celebration.
9. Gluten Free Sweet Potato Casserole
Give your Thanksgiving table an extra dose of deliciousness with our gluten-free sweet potato casserole. Featuring a mouthwatering sugared pecan topping, this dish takes the classic sweet potato casserole to a whole new level. Perfectly suited for your Thanksgiving dinner, it's bound to become a holiday tradition for your family.
10. Apple Cider Cupcakes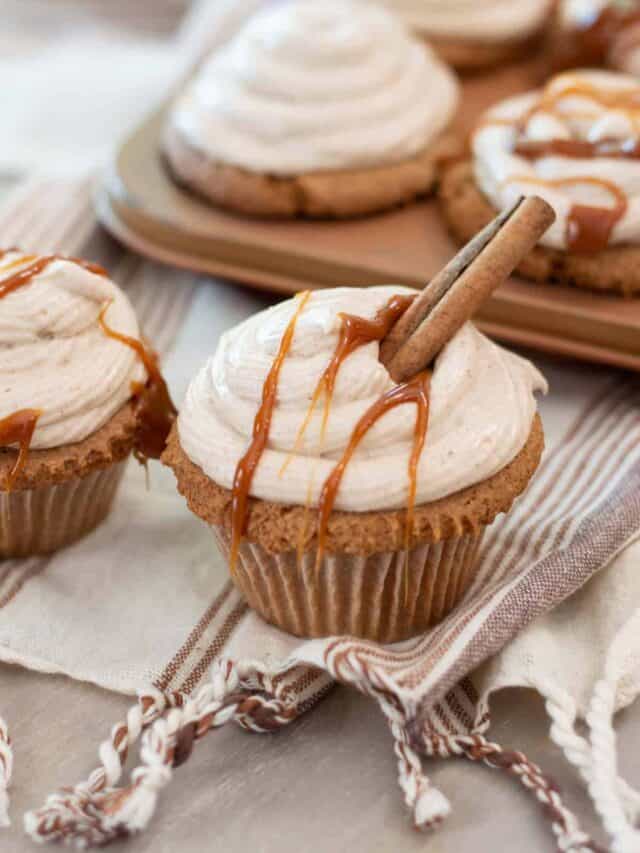 Indulge in the cozy essence of autumn with our scrumptious apple cider cupcakes. Bursting with the comforting notes of cinnamon and apple, these treats are a fall sensation perfect for Thanksgiving or any autumnal gathering. Warm apple flavors paired with luscious cream cheese frosting will leave the whole family craving more.
11. Instant Pot Apple Crisp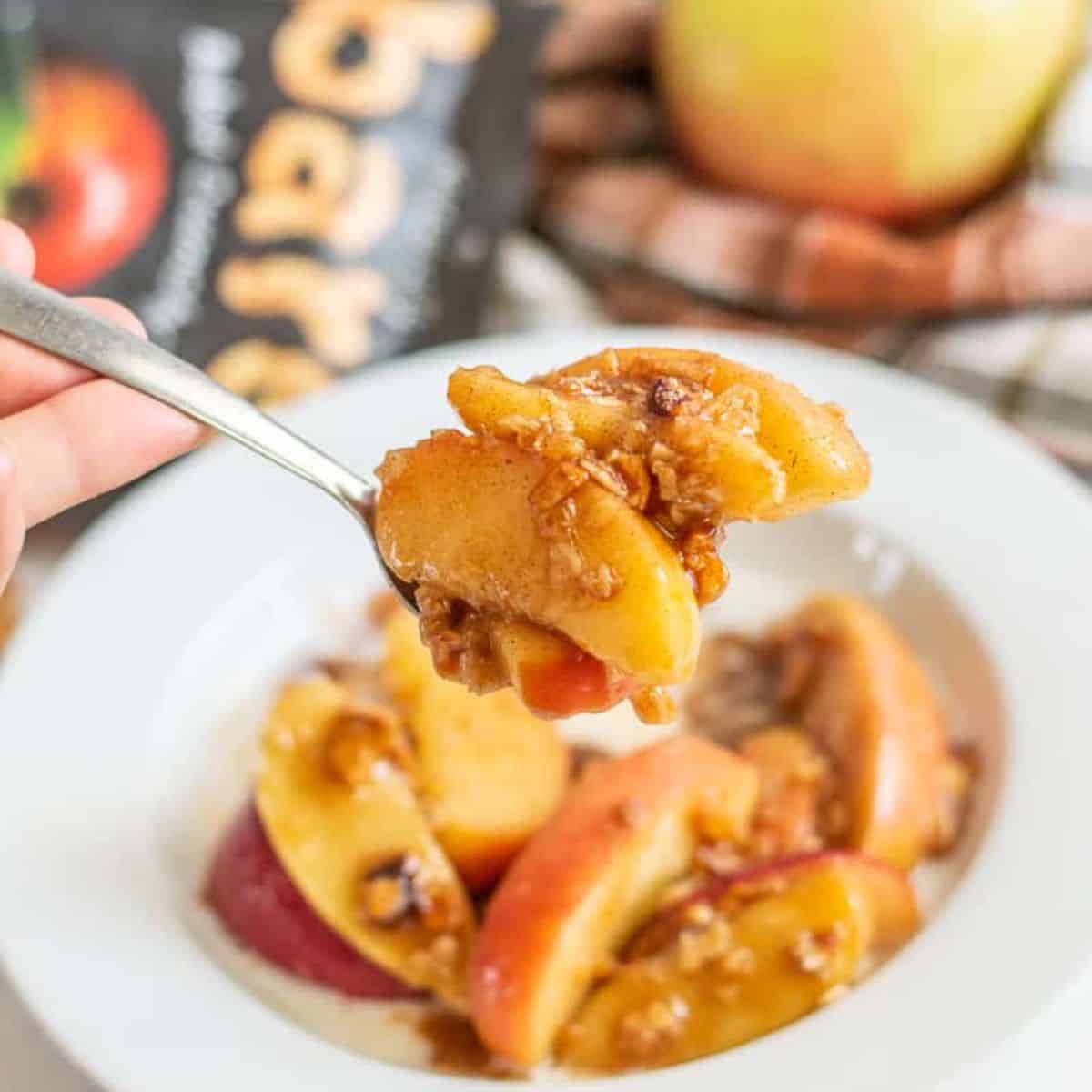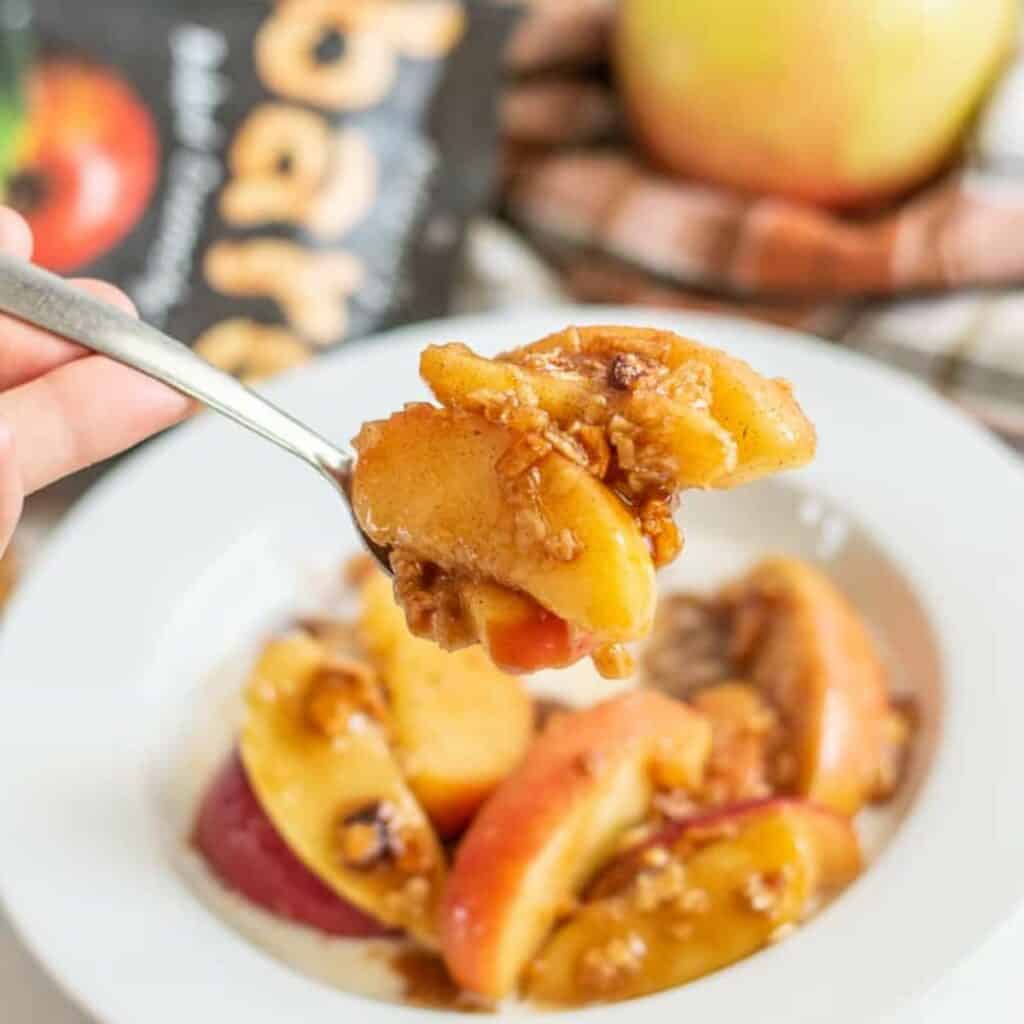 Welcome to a Thanksgiving feast for your taste buds! Our Instant Pot apple crisp recipe is a delicious celebration of fall flavors that you can whip up in just 10 minutes. Truly one of the best gluten-free thanksgiving desserts, tis one-pot wonder effortlessly captures the essence of fall and is a versatile treat perfect for both breakfast and dessert.
12. Gluten Free Pumpkin Pie
What's a happy Thanksgiving without a delectable Gluten-Free Pumpkin Pie from Meaningful Eats. This isn't your average pie; it's the perfect dessert crafted from scratch, featuring a flaky gluten-free pie crust that's absolutely delicious. Your holiday table deserves this showstopper!
13. Gluten Free Pecan Pie
Dazzle your guests this Thanksgiving or Christmas with this divine Gluten-Free Pecan Pie from Meaningful Eats. Picture this: a golden-brown, flaky homemade gluten-free crust, made with gluten-free flour, cradling a lusciously sweet and caramelized pecan filling.
14. Gluten Free Sweet Potato Pie
When it comes to crafting an unforgettable gluten-free Thanksgiving dessert, look no further than this Gluten-Free Sweet Potato Pie from Meaningful Eats. This masterpiece boasts a nutty cookie crust, a luscious sweet potato custard, and a billowy marshmallow meringue that's like a cloud of sweet perfection.
15. Gluten-Free Pumpkin Cheesecake
This Gluten-Free Pumpkin Cheesecake from Meaningful Eats is so exquisite that not a soul at your Thanksgiving dinner will believe it's gluten-free. With its delicious blend of seasonal spices, creamy texture, and luxurious appeal, this dessert is the showstopper your holiday table deserves.