Finding GOOD gluten-free sandwiches can be hard, but we've rounded up a few delicious ones that we know you will love! Plus, they work well for lunches, picnics or really, any other time.
I love a really delicious sandwich especially one loaded with meat and tasty toppings. These sandwiches deliver and give you plenty of options for whatever kind of sandwich you are craving.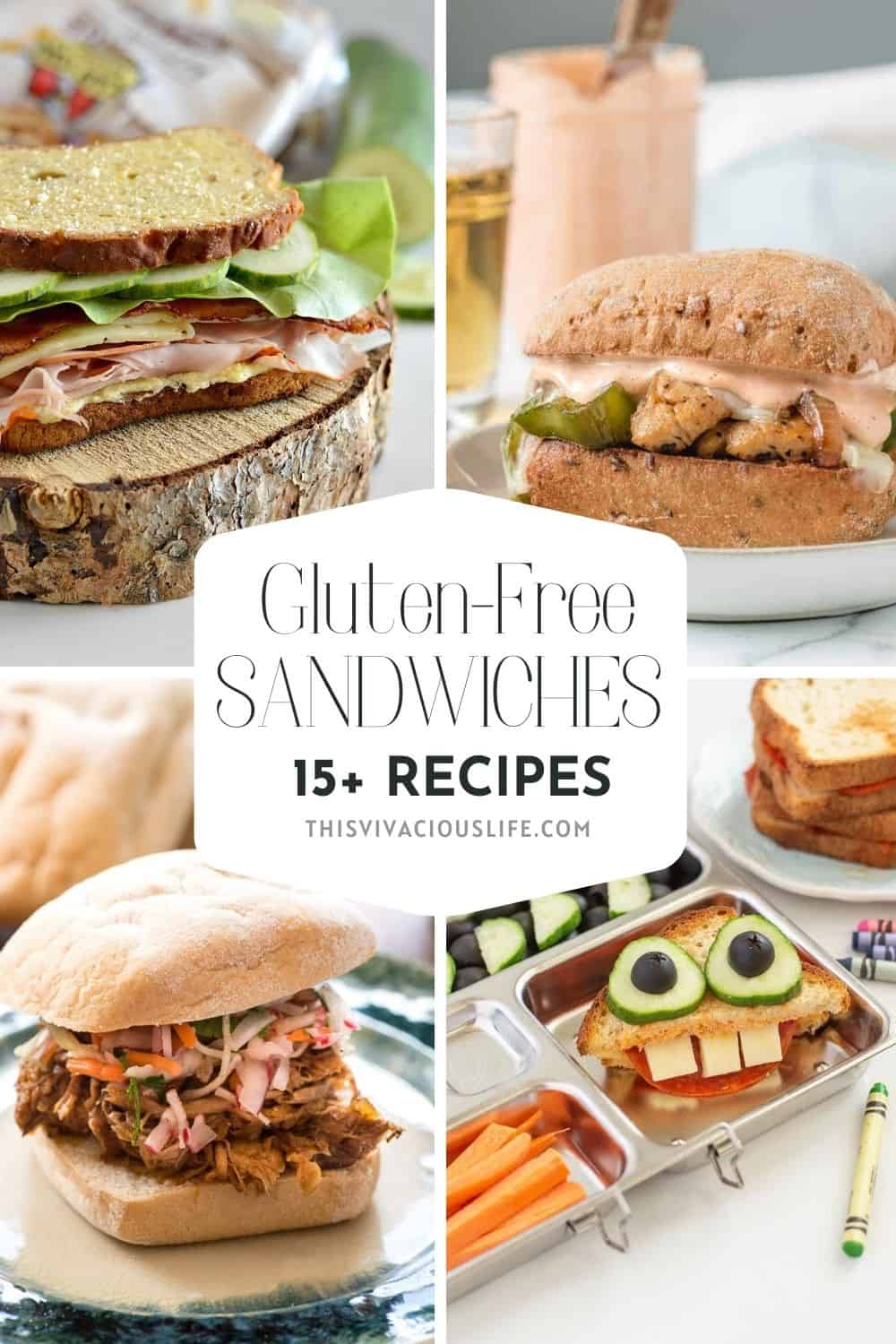 The BEST Gluten-Free Sandwiches
Chick-Fil-A Gluten-Free Chicken Sandwich
Are you wanting a warm chicken sandwich, but can never have one since they are breaded? Luckily for you, our simple Chick-Fil-A gluten-free chicken sandwich recipe is here to save the day!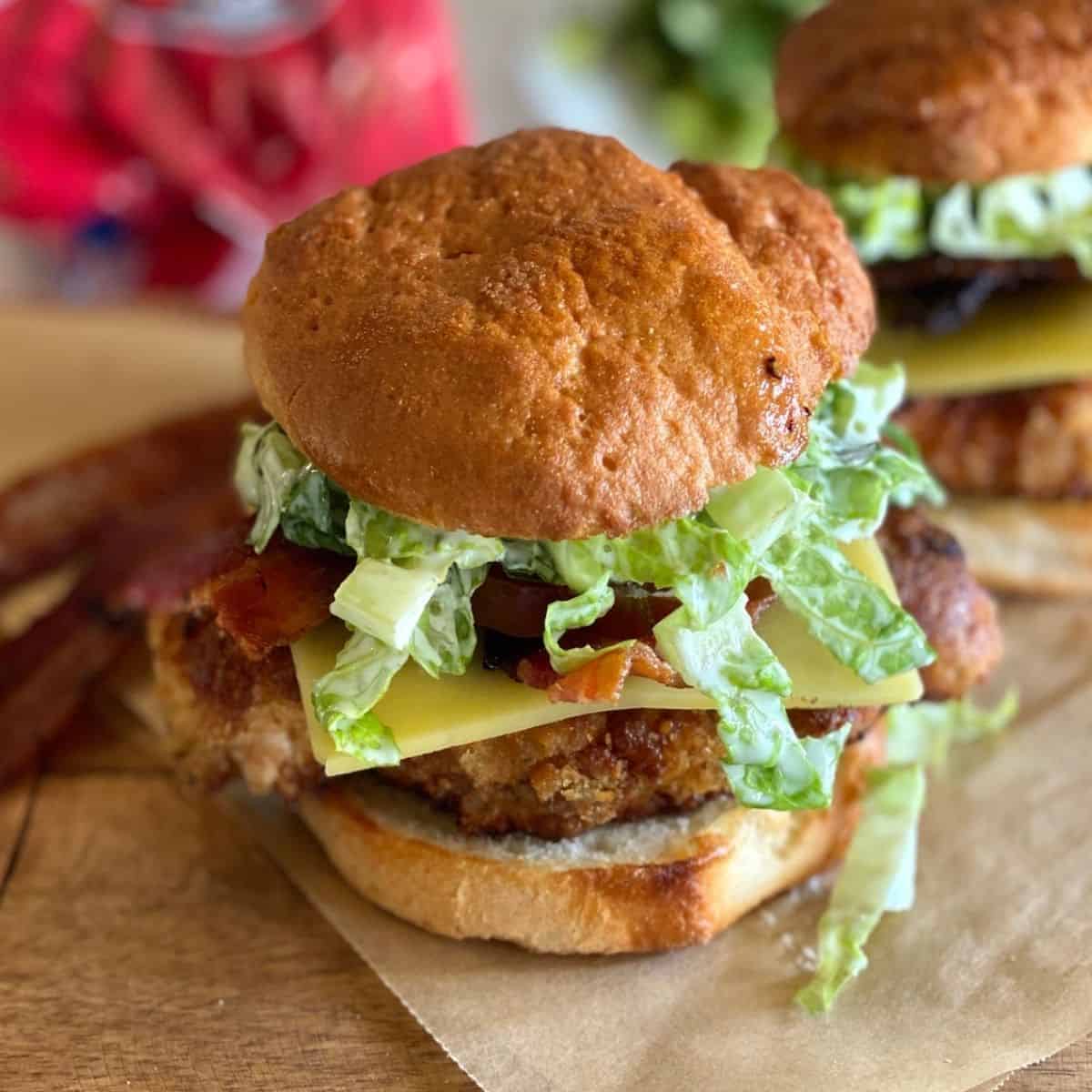 My favorite Moons Over My Hammy breakfast sandwich
Subscribe to This Vivacious Life
Receive a free e-book of Instant Pot recipes!
This copycat Denny's Moons Over My Hammy recipe is filled with two delicious cheeses, classic ham, scrambled eggs, and sourdough bread. It is a great breakfast sandwich with a memorable name that will make you smile.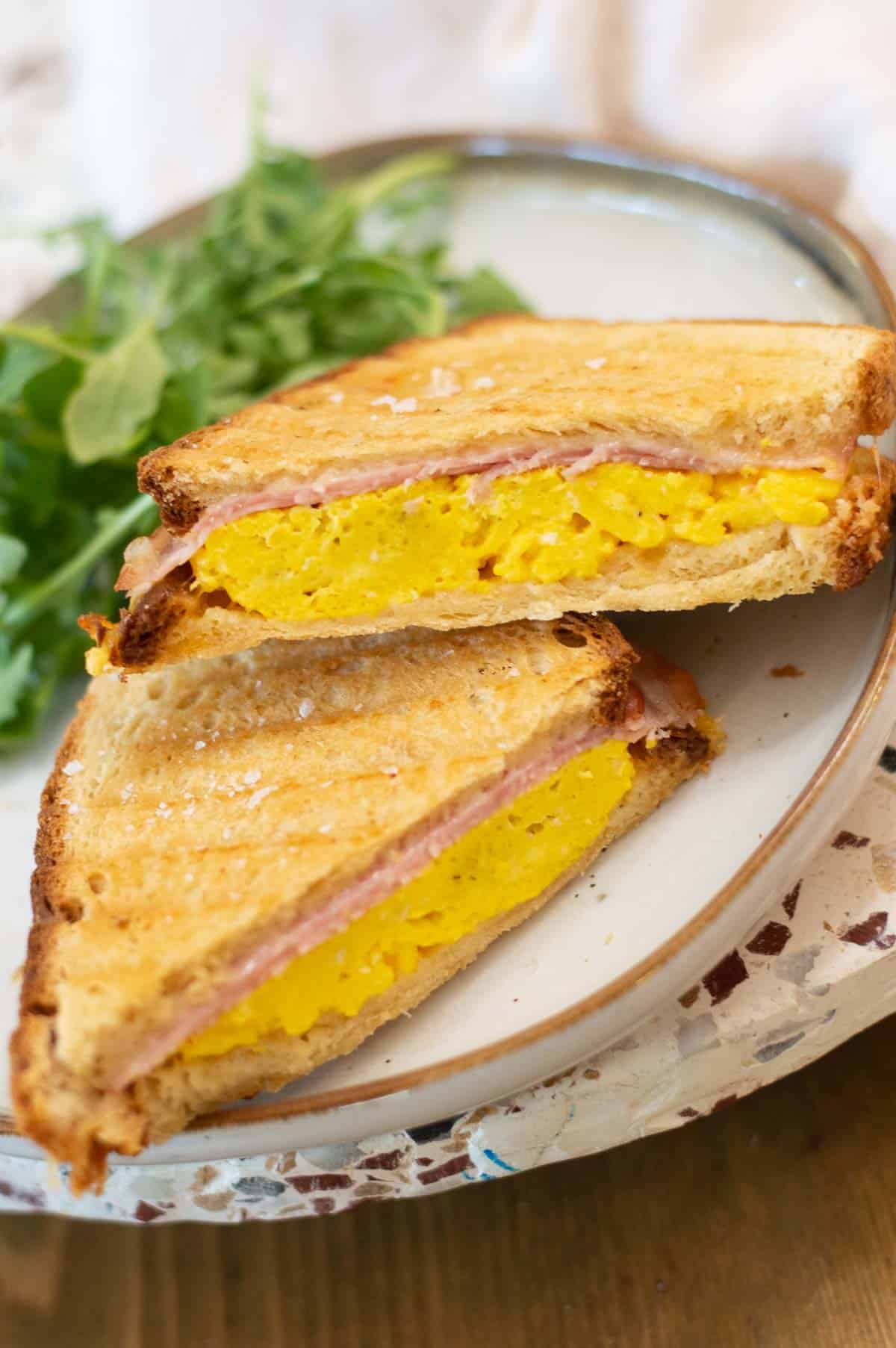 The BEST Ham and Turkey Sandwich
This is the BEST ham and turkey sandwich you will ever eat! It is my husbands FAVORITE sammie! Plus, it's filling, delicious and will definitely give you the energy you need to continue working hard and enjoying your day.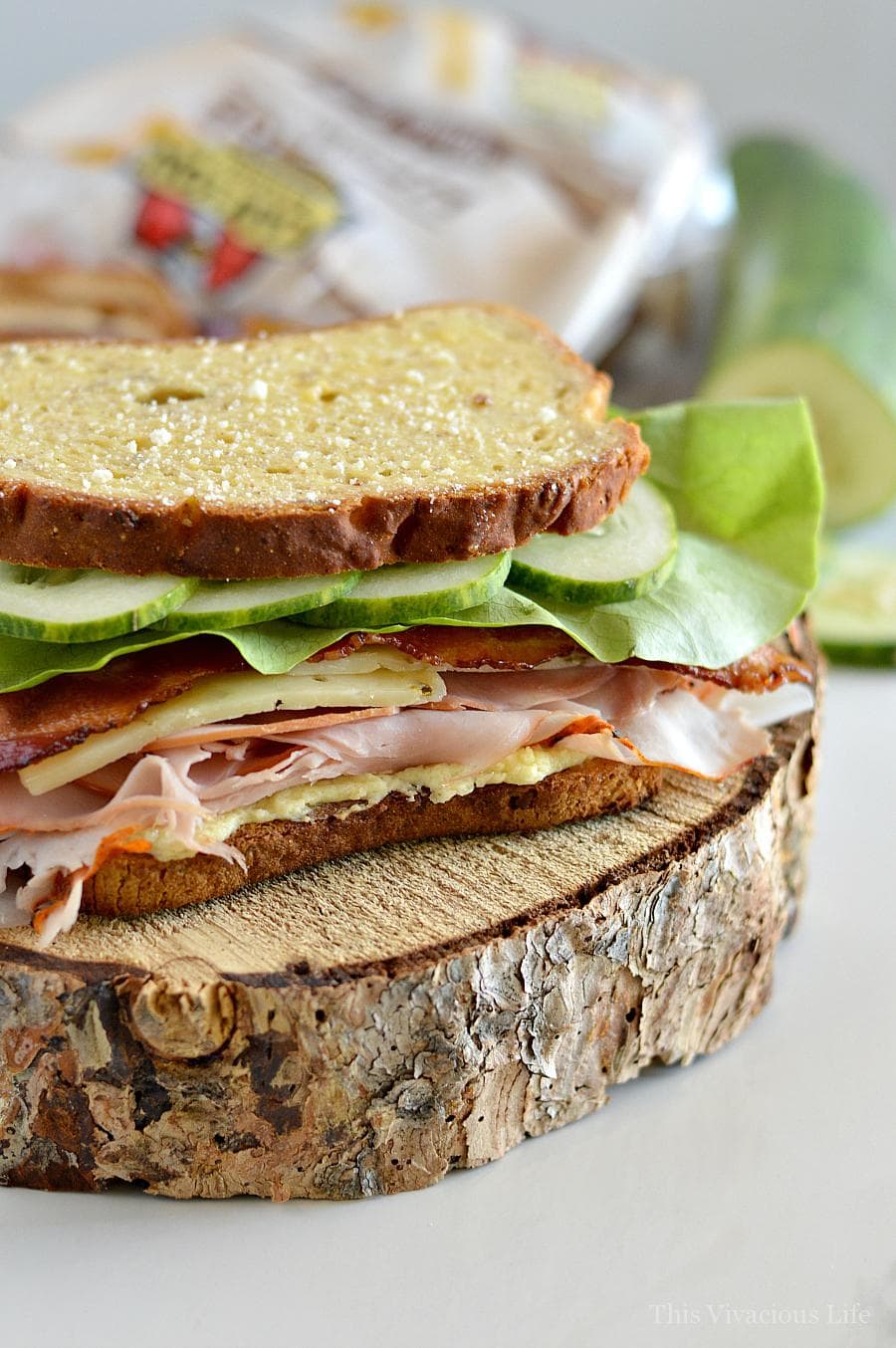 Pizza Grilled Cheese Monster Sandwich
With this pizza grilled cheese monster sandwich, kids are going to love taking home lunch to school. It is both delicious and so fun!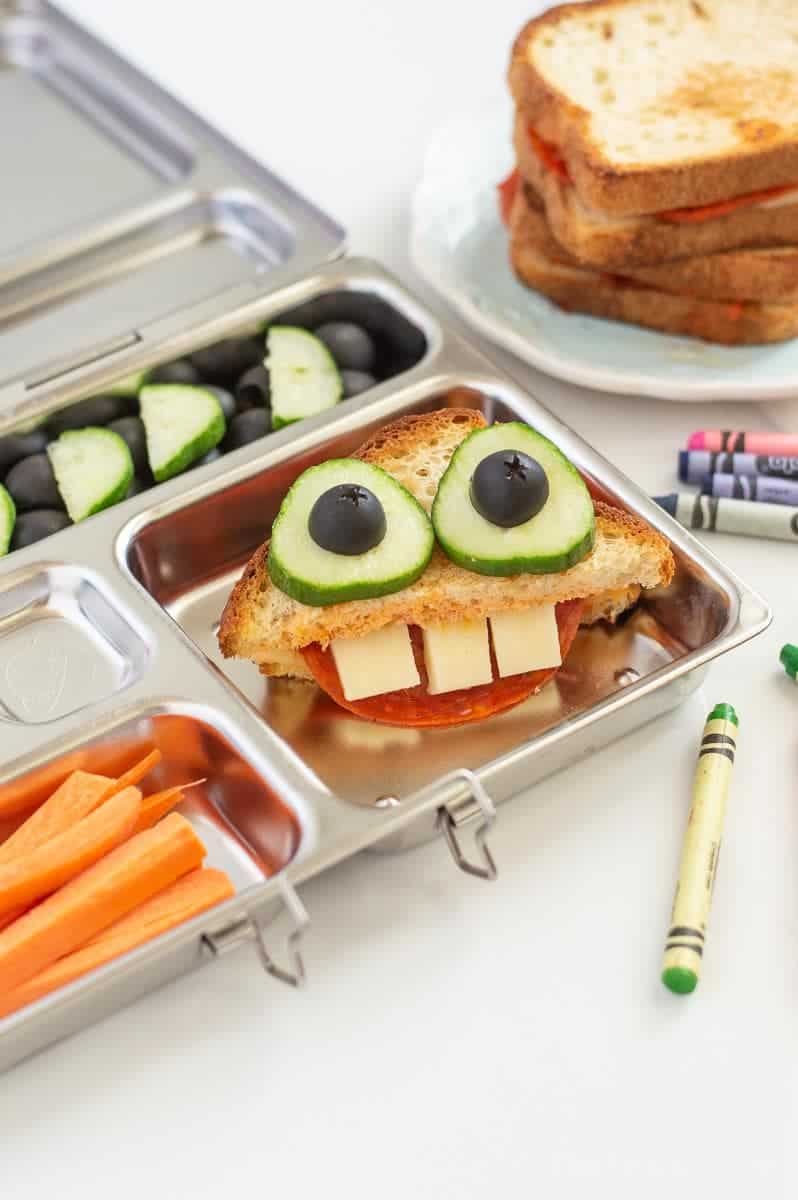 Serve up these Halloween sandwiches at your spooky backyard party with a few friends for some fun during October. Everyone will love the ghost sandwich, creepy snake sandwich and even the witches finger sandwiches!
BEST breads for gluten-free sandwiches
Gluten-free sourdough crescent rolls
If you are looking for something store bought, we love Canyon Bakehouse. I also love Schar rolls especially for hot sandwiches.
More gluten-free sandwiches
Chipotle Chicken Cheesesteak Sandwich
This sandwich rivals the sandwich shop! Chipotle Chicken Cheesesteak Sandwiches with zesty chipotle mayo are a quick and easy dinner your family will love!
Keto Philly Cheesesteak Chaffle Sandwich
Gluten-Free Sloppy Joes without Ketchup
Ditch the cans of sauce mix and seasoning packets! Make these delicious gluten-free Sloppy Joe's from scratch instead! These Sloppy Joe's without ketchup make it easy to adjust the amount or type of sugar, creating a healthier version of this family-friendly sandwich!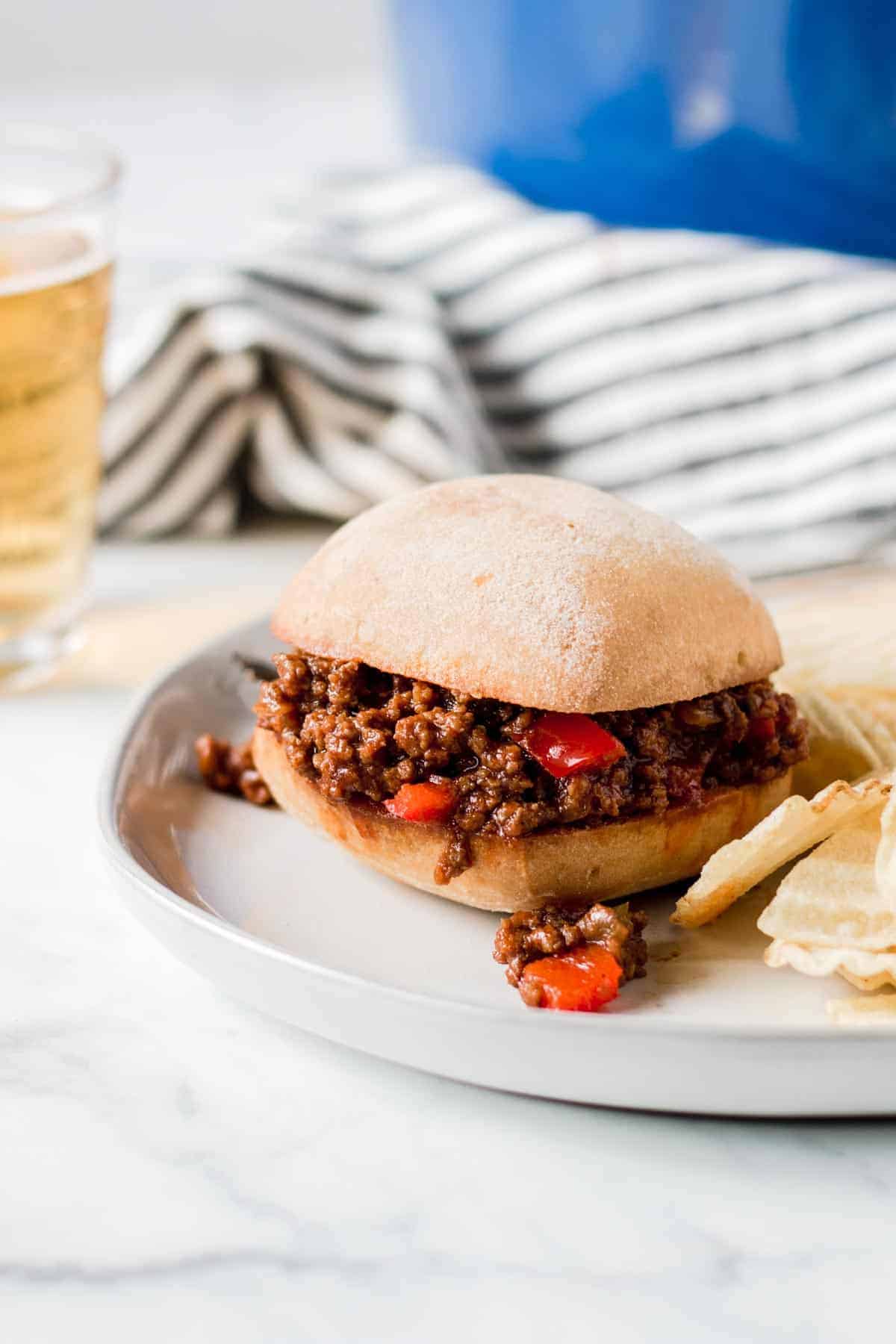 Corned Beef Sandwich with Russian Sauce
Roasted Red Pepper Italian Panini Sandwich
GF Slow Cooker Pulled Pork Sandwiches
Juicy, tangy Slow Cooker Pulled Pork Sandwiches with Radish Slaw is an easy, gluten-free recipe that is great for a crowd or to have leftovers to freeze! The pork takes about 15 active minutes from you and the slaw can be made even faster by purchasing prepared grated ingredients!
Gluten-Free Sandwiches with a Twist
Low Carb Everything Bagel Cucumber Sandwiches
These Low Carb Everything Bagel Cucumber sandwiches are the BEST healthy snack! This easy snack bites recipe calls for only 3 ingredients and is easily customized for different diet needs.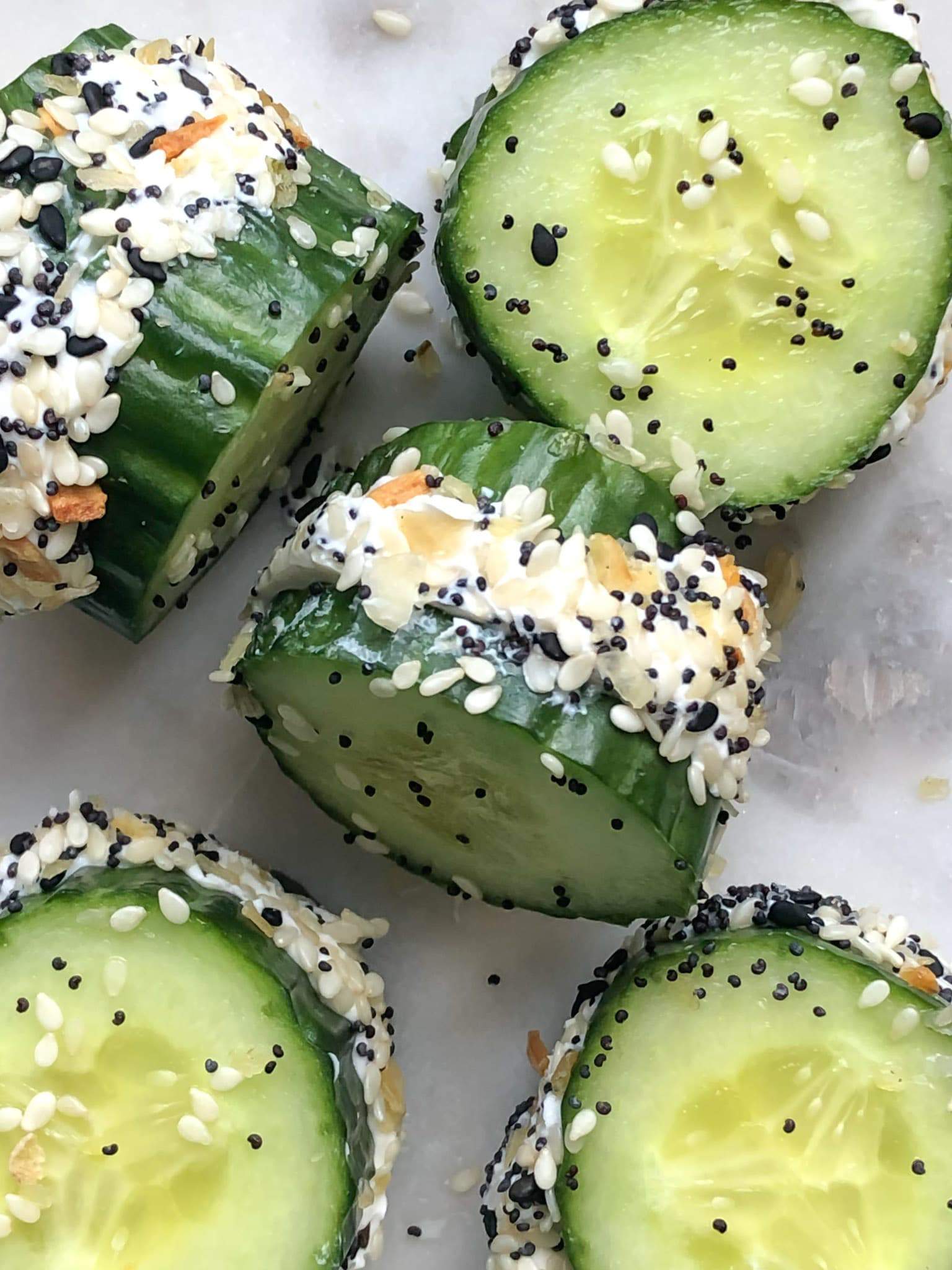 These Keto Turkey Burgers are hearty, flavorful, and a fun twist on the classic burger! They are juicy and topped with the most delicious caramelized onions and garlic aioli. These homemade turkey burgers are bursting with flavors. In addition, they are Whole30 and Paleo!
Slow Cooker Buffalo Chicken Meatball and Mini Sandwich
Buffalo Chicken Slow Cooker Meatballs are perfect for a party or the Big Game! Spicy, tangy with a touch of blue cheese. Great as is or made into mini sandwiches!
This fried oyster mushroom po' boy sandwich is so good and oyster mushrooms make a great shrimp substitute. If you have allergies or just looking for a healthy substitute we've got you covered and we have the best vegan remoulade sauce to top this fantastic po'boy
Gluten-Free Italian Roast Beef Sandwich
Fall is perfect slow cooker weather. And one of my favorite recipes to make in the slow cooker is Italian roast beef. This classic meal is always a big hit with the family. And thanks to gluten free rolls, I can now enjoy delicious gluten free Italian beef any time I want! Keep reading to see how to make this easy weeknight dinner.
No matter which sandwich you choose, you are sure to love it!