this post may contain affiliate links
Valentines mocktails are a fun way to toast with the whole family to LOVE! We've rounded up our favorite 20+ romantic non-alcoholic drinks that are sure to please anyone, even Cupid.
Like you can find in our summer mocktails, here are some amazing family friendly Valentines drinks that range from smoothies to sodas and more! There is something here for everyone and they go GREAT with our Valentines charcuterie board or red velvet cake mix cookies.
Even if you don't know how to make the perfect mocktail every time, we are here to help you out… Starting with our 3 minute strawberry margarita mocktail at the bottom of this post. You can also add a splash of these simple syrups to club soda for lovely little Valentines mocktails in under a minute!
This 3- MINUTE virgin strawberry margarita mocktail couldn't be easier to make and it is sure to be a crowd pleaser! Plus, you will love our twist!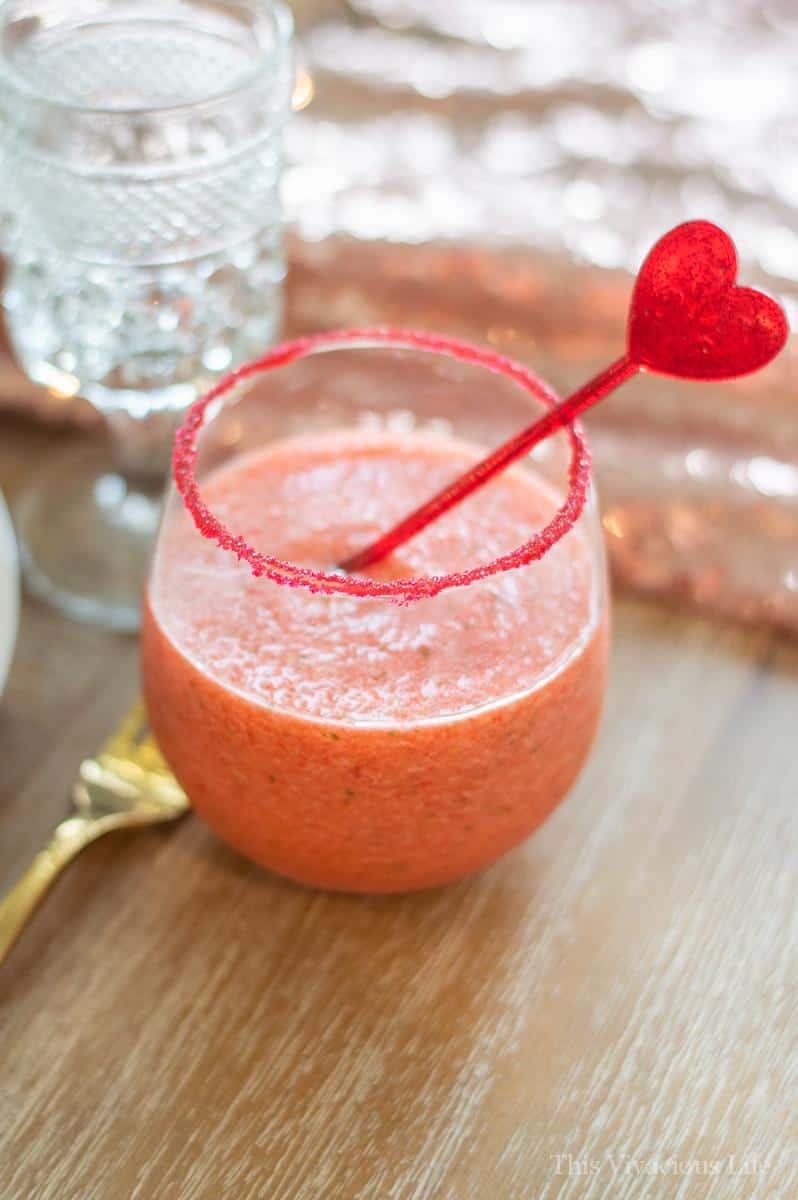 This Starbucks Pink Drink is so delicious and refreshing also. It has nice fruity flavor and is even dairy free!
Subscribe to This Vivacious Life
Receive a free e-book of Instant Pot recipes!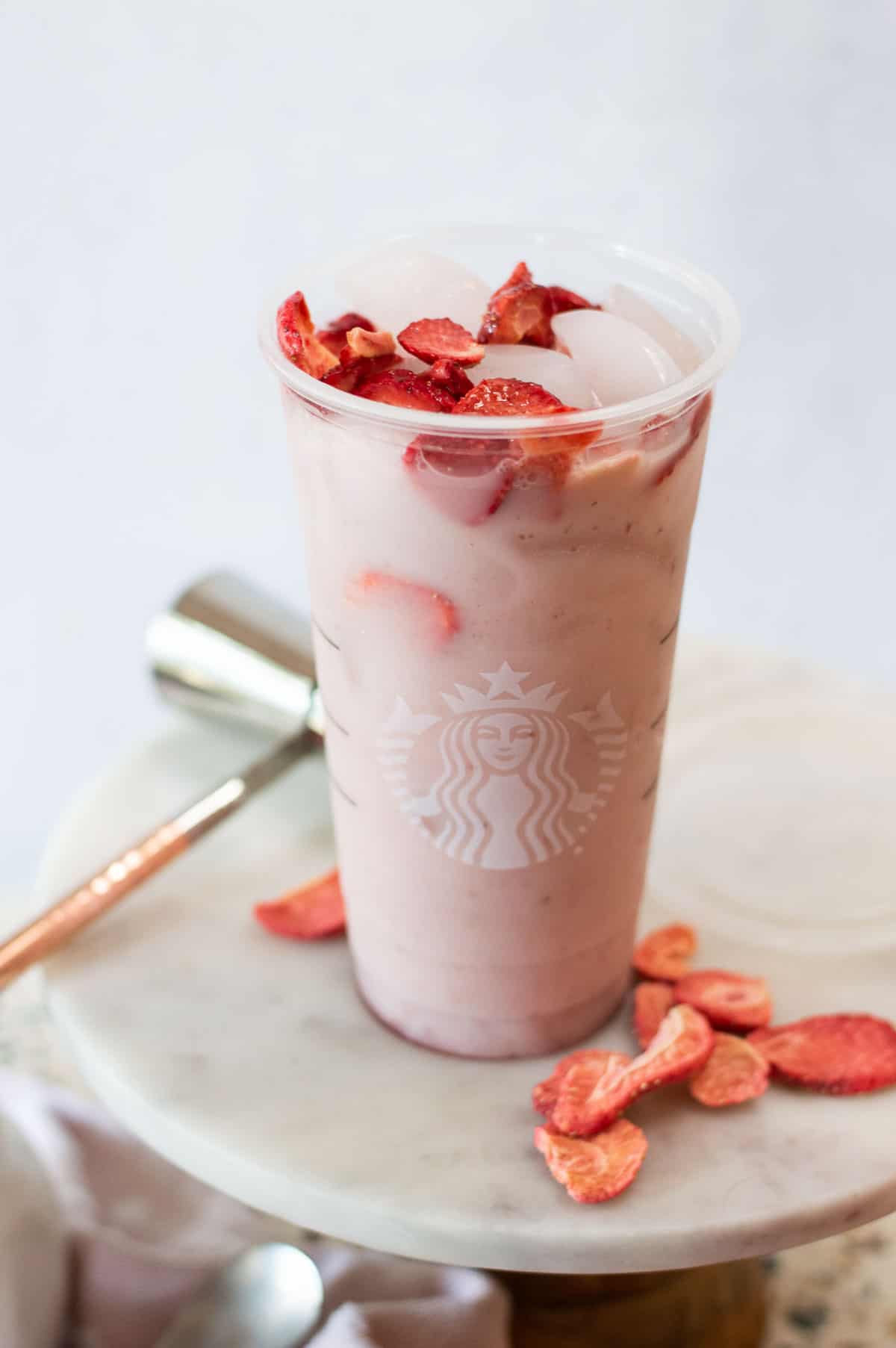 This non-alcoholic Prosecco drink with pomegranate and cranberries is not only the perfect holiday mocktail to serve at any winter gathering but makes for great Valentines mocktails! It not only looks festive but has great Yuletide flavors as well. Plus, it only takes a few minutes to make.
Valentines Mocktails
This Chocolate Strawberry Smoothie is a simple treat full of fresh berries and chocolate. The taste of chocolate dipped strawberries in a thick, creamy smoothie. Makes a great snack to pick up your day.
Go crazy for this delicious strawberry and banana smoothie with added chia seeds. This drink is low fat and contains no added sugar and is made with a handful of natural ingredients in less than 5 minutes. Or give this other strawberry banana smoothie a try as well!
Clean, healthy, protein fortified coconut strawberry smoothie is the perfect snack or meal replacement shake! Kids and adults love this creamy fruity, dairy free shake.
You and these mint blackberry raspberry vegan Italian cream sodas were mint to be! Make this refreshing non-alcoholic summer drink recipe to cool off on a hot day.
This soothing Pink Moon Milk is a dreamy sleep tonic, made with creamy almond milk, honey, and tart cherry juice. Tart cherries are a natural source of melatonin, which is responsible for the regulation of the body's internal clock and sleep-wake cycle. It's the perfect bedtime drink, and you'll love the flavors of cherry and almond together.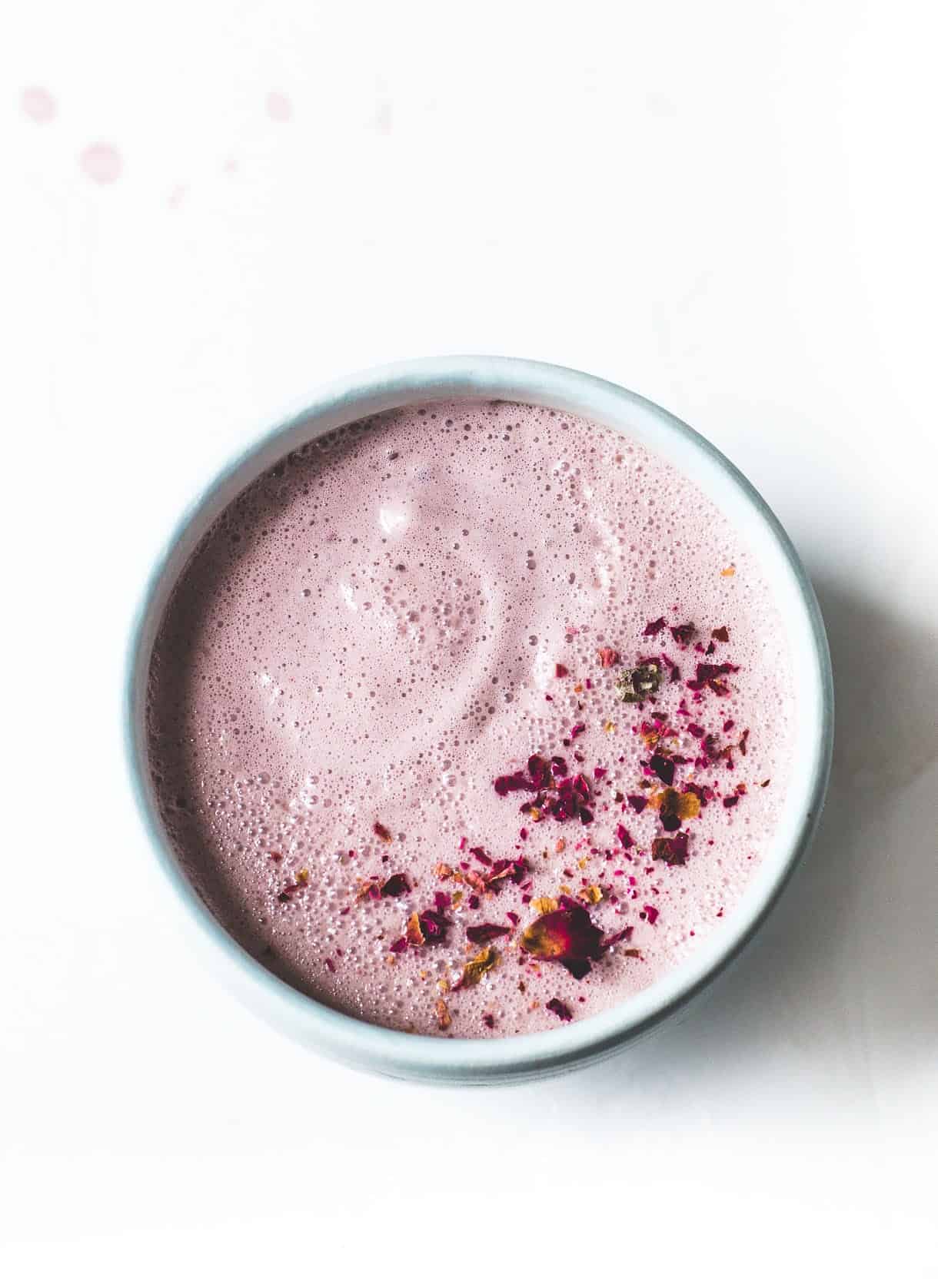 When I go out to a restaurant, a strawberry pina colada MY FAVORITE drink to get. Today I'm sharing a delicious recipe so you can make this amazing drink at home for you and the family says Nellie of Brooklyn Active Mama.
Pink Drinks
First of all, if you haven't tried making pink Starburst jello shots, you are really missing out. They are the cutest little jello shots you could ever make and they are so easy and tasty! To make these pink Starburst jello shots without the liquor, simply take it out. Use the strawberry jello mixed with the cool whip and let it sit until gelled.
Sometimes referred to as unicorn cocoa, this vegan pink peppermint hot cocoa is a cuter version of a traditional white chocolate cocoa.
This cranberry mocktail is perfect for any holiday or winter gathering! Cranberry sauce, cranberry simple syrup and pomegranate arils come together beautifully in an artful non-alcoholic beverage. Serve it up at your next Valentines party for the perfect toast.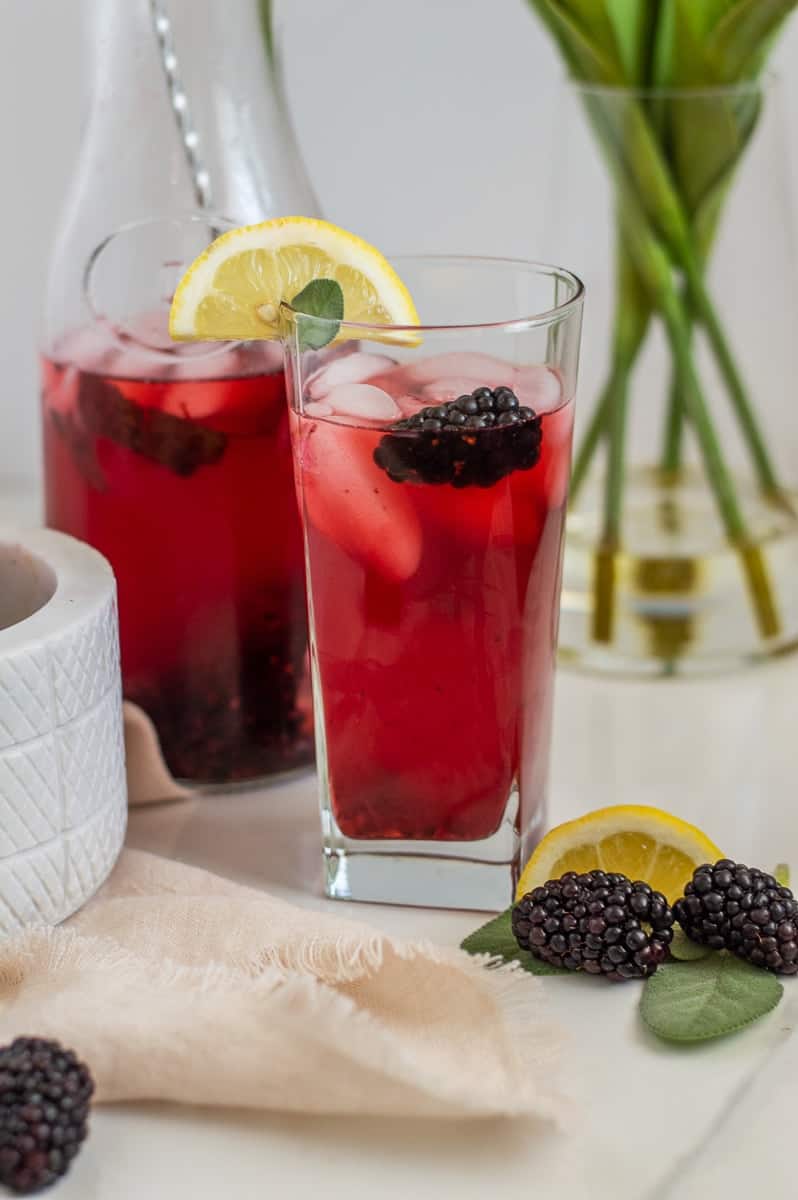 This blackberry lemonade with sage is the perfect combination of sweet, tart and earthy flavors. It's easy to make and so delicious!
Our ginger beer mocktail is the perfect mocktail for a special occasion. It is fun to serve during the holiday season, playing into that ginger flavor, and has quickly become one of our favorite drinks around here.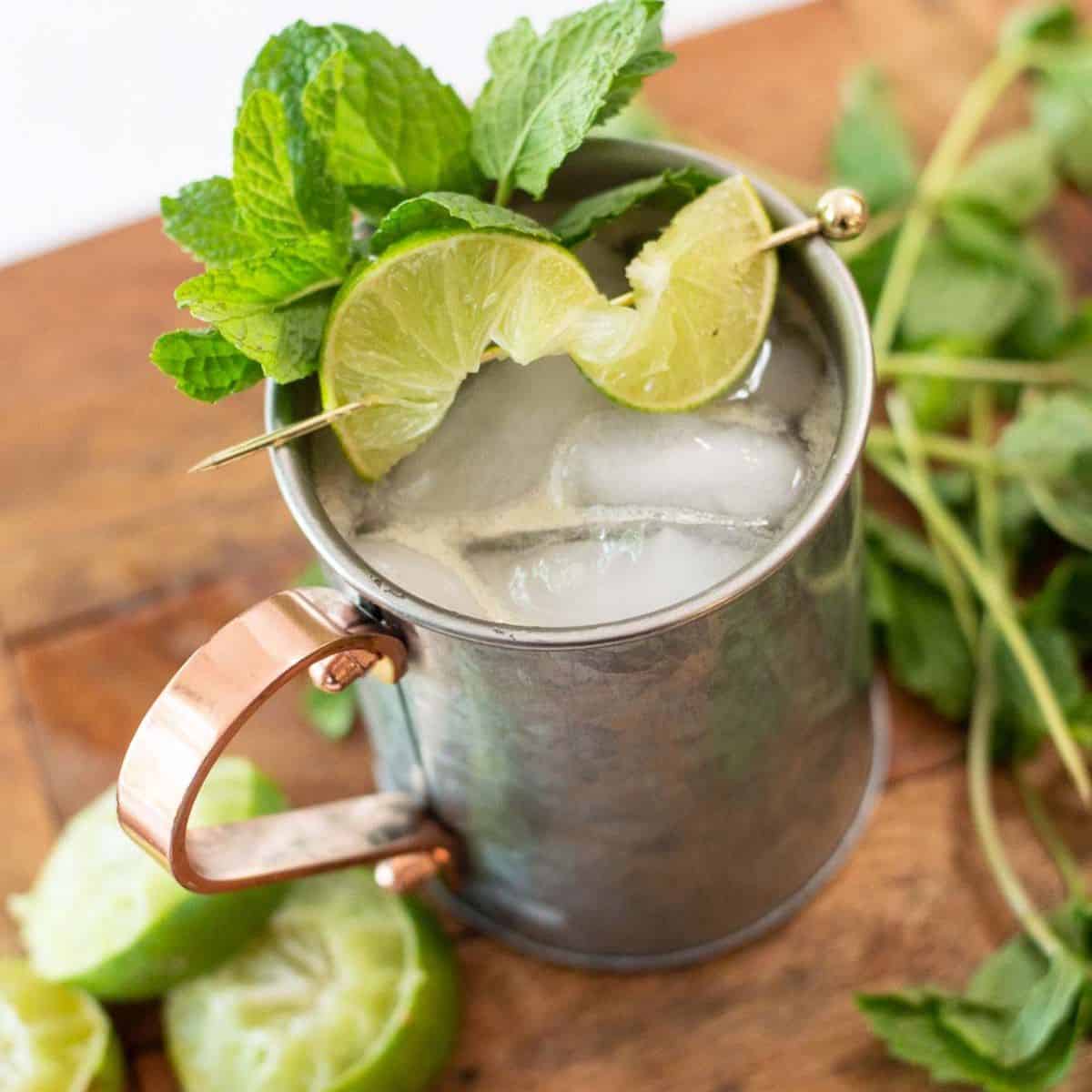 This citrus strawberry mocktail recipe is the perfect refreshing summer drink! It's great for parties, baby showers where you want easy mocktails for your guests, and really anytime you want something smooth, citrusy, and refreshing! It's one of the best mocktail recipes out there!
This Strawberry Mojito Mocktail recipe consists of a blended mixture of strawberries, mint leaves, lime juice and coconut water which is naturally sweetened with a bit of honey. It is then topped off with soda water and served over ice. A refreshing drink made from healthy, fresh ingredients that is perfect for a hot summer day!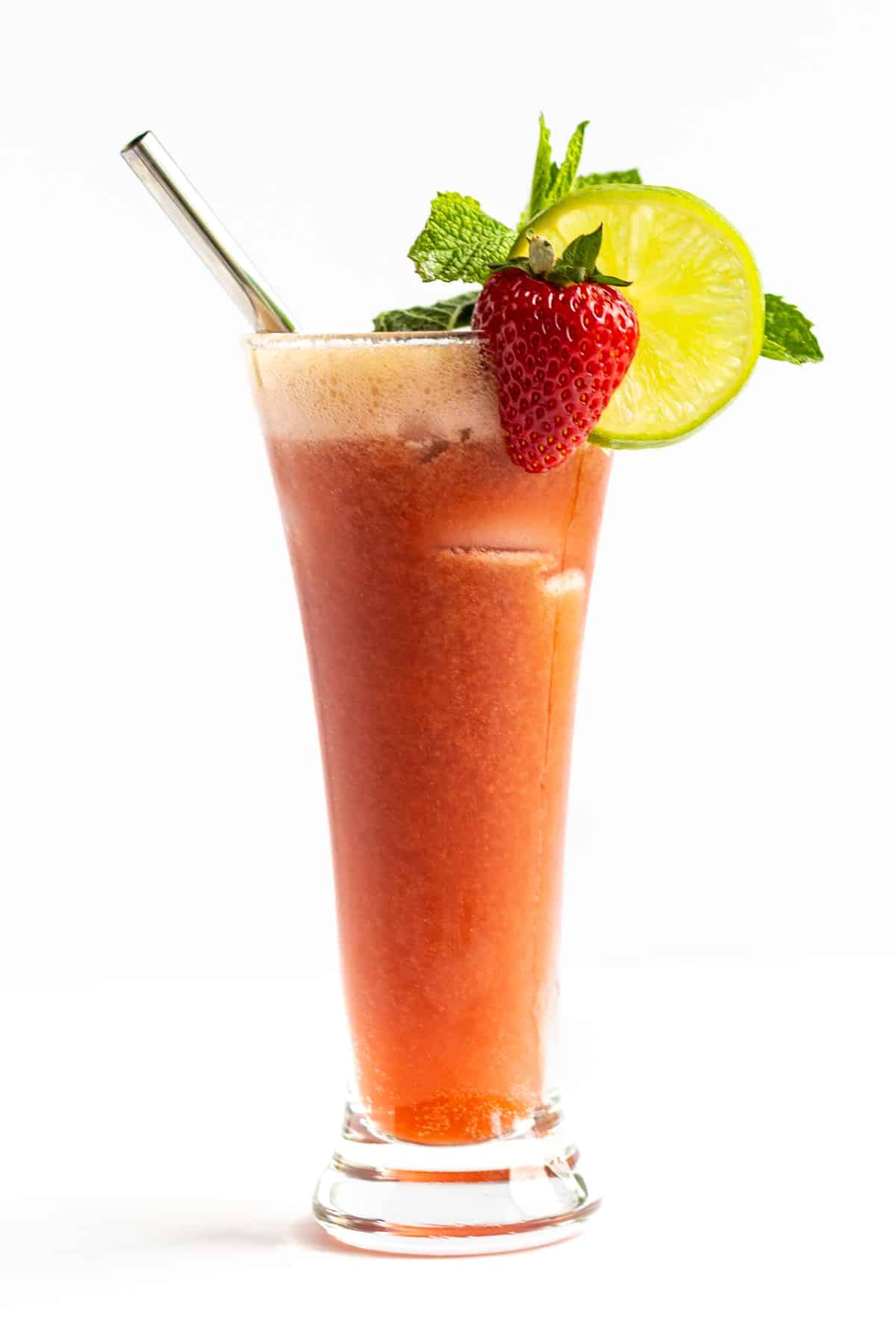 And this strawberry mint mojito mocktail is great for any type of gathering and for adults or kids. Plus, they're really easy to make.
Cool down with this frozen strawberry mojito smoothie made with berries, citrus, and fresh herbs.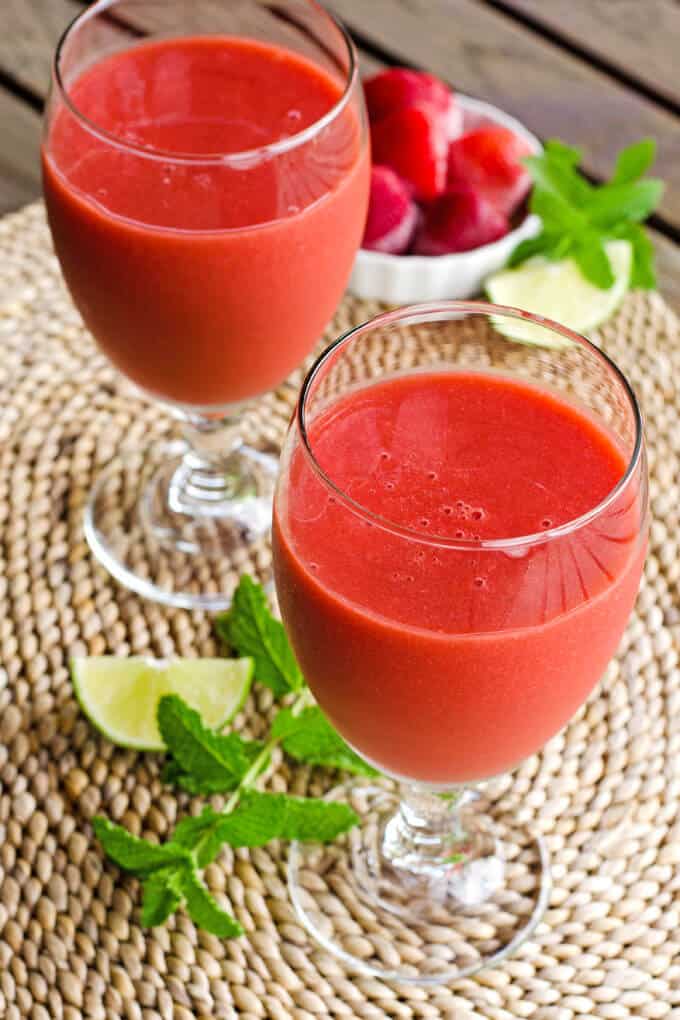 The colder months of the year are definitely known for their yummy hot drinks. While those little packets may be a huge hit in your house, homemade cocoa can't be beat. But, if you want something truly unique for Valentine's Day, your family is going to flip for those Cupid Hot Cocoa recipe.
This Cherry Margarita Mocktail is a signature holiday party drink. It pairs perfectly with my favorite party foods – chips and salsa. And it's red!
Cupid's Cocktail, a spruced up Shirley Temple that is sure to delight. A kid-friendly Valentine's Day Mocktail!
This Cherry Shirley Temple Mocktail Recipe is an easy and refreshing non-alcoholic mixed drink perfect for holidays and parties!
Sorrel drink, also known as Zobo drink or Sobolo, is a tangy, refreshing, and satisfying drink that tastes amazing and is highly nutritious. Enjoy on a hot summer day or as a relaxing evening drink!
Want something savory instead of sweet? Our non-alcoholic Bloody Mary mocktail is made with fresh tomatoes for optimal flavor. Don't worry though, you can also make it with good tomato juice. It is a savory drink that almost looks like a full meal with all the delicious garnish and believe me, nobody will mind that!
This Pretty in Pink Mocktail Recipe is a fun pink color that is perfect for a Valentine's Day party for your kids or their classmates. This Cranberry Kiss Mocktail Recipe is another great option! This Cherry Margarita Mocktail is a signature holiday party drink. It pairs perfectly with my favorite party foods – chips and salsa. And it's red!
Raspberry Sherbet Punch: Sweet and tangy raspberry cloud punch. SO refreshing, SO easy! Or try this sparkling cranberry punch. This healthy and delicious Instant Pot Cranberry Apple Infused Water tastes so amazing! It has so much flavor and such a fabulous, festive color.
No matter which Valentines mocktails you choose to make, they are sure to be LOVED by all!