this post may contain affiliate links
There's no better time to donate non-perishable foods than Thanksgiving. Give back to your community this season by donating a few things from our Thanksgiving non-perishable foods list.
Food banks typically see an increased demand for food donations during the winter months, especially around the holidays. It's important to donate non-perishable items because they're convenient, have a long shelf-life, and they're easy to eat.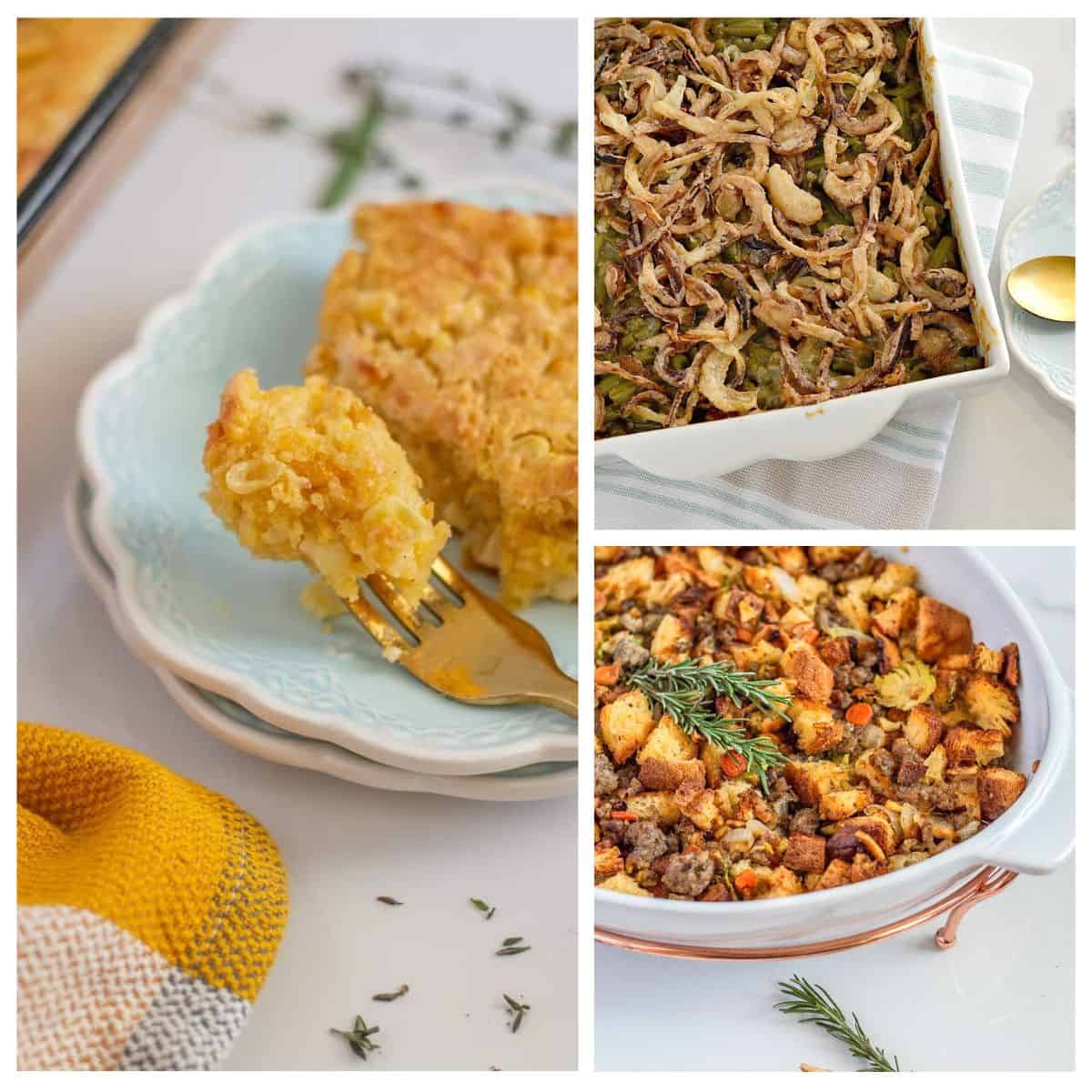 Why is it important to donate food?
Food banks collects and distributes food to many different charities. Usually, they do not distribute food to those in need themselves, but instead collect, store, and distribute food to charities as needed.
There are many groups of people that donated food will go to. Those living in food-insecure homes, homeless individuals, helping those in times fo disaster, and more.
If you do not have time to shop, most food banks accept monetary donations as well as a grocery gift card.
Subscribe to This Vivacious Life
Receive a free e-book of Instant Pot recipes!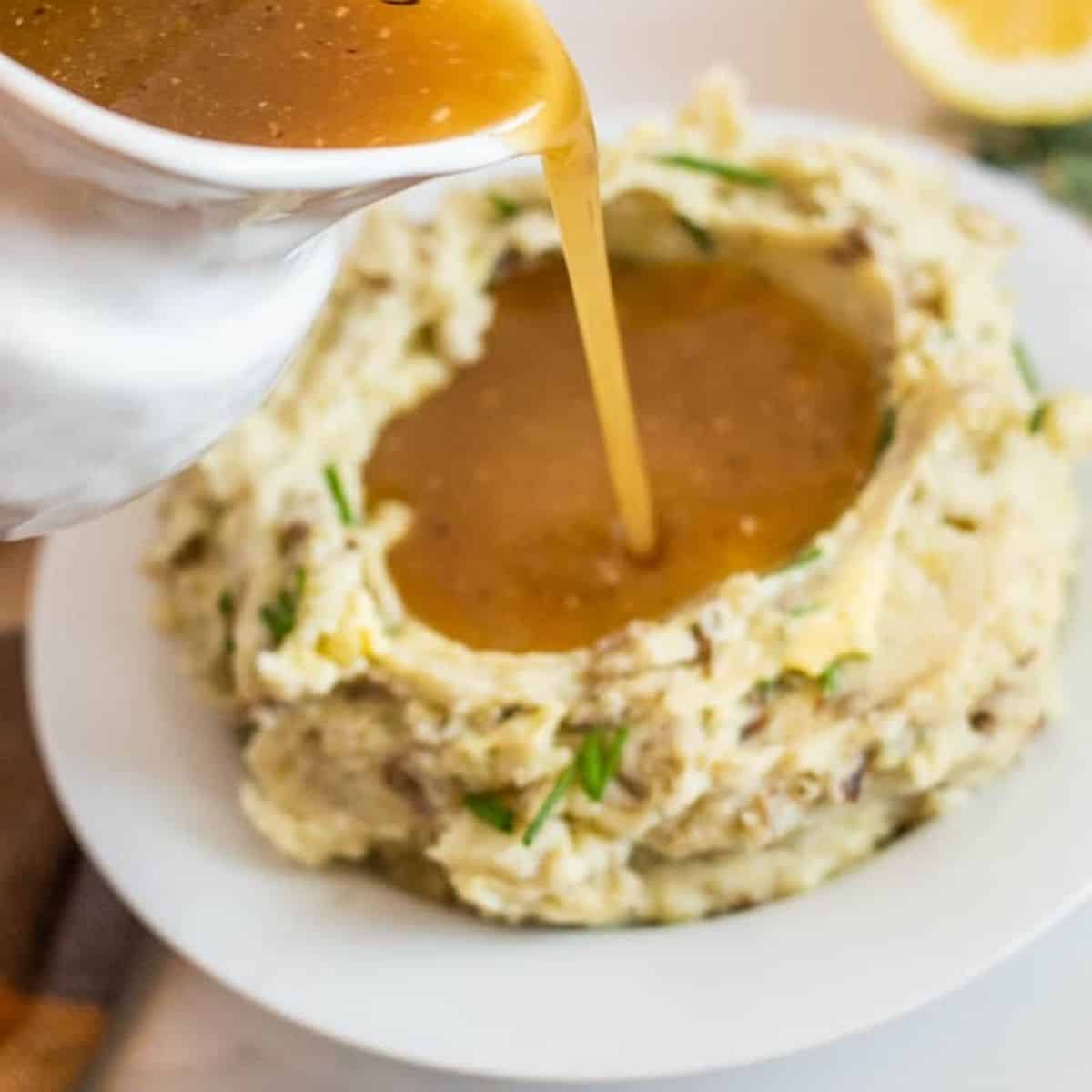 Do local food banks accept fresh produce?
Although fresh produce would be ideal at a Thanksgiving meal, some food banks do accept produce while others do not. Sometimes food has to sit for extended periods of time.
Which is why non-perishable with an expiration date far in the future are preferred. When thinking about preparing a meal with non-perishable food items, here are our favorite suggestions.
Other helpful information includes how early can you make Thanksgiving sides and how to reheat Thanksgiving leftovers.
What are the best Thanksgiving non perishable foods?
While there are lots of options, these are a few of the ones I recommend. With these you can create a pretty great Thanksgiving dinner.
1. Canned Cranberry Sauce
Canned cranberry sauce can be served on crackers, salads, or by itself. It's easy to use and it perfect for Thanksgiving paired with canned turkey.
2. Canned Green Beans
What's Thanksgiving without green beans? We always use them for our gluten free green bean casserole. Those in food-insecure situations often have trouble getting in enough nutrients so donating canned vegetables is always a good idea.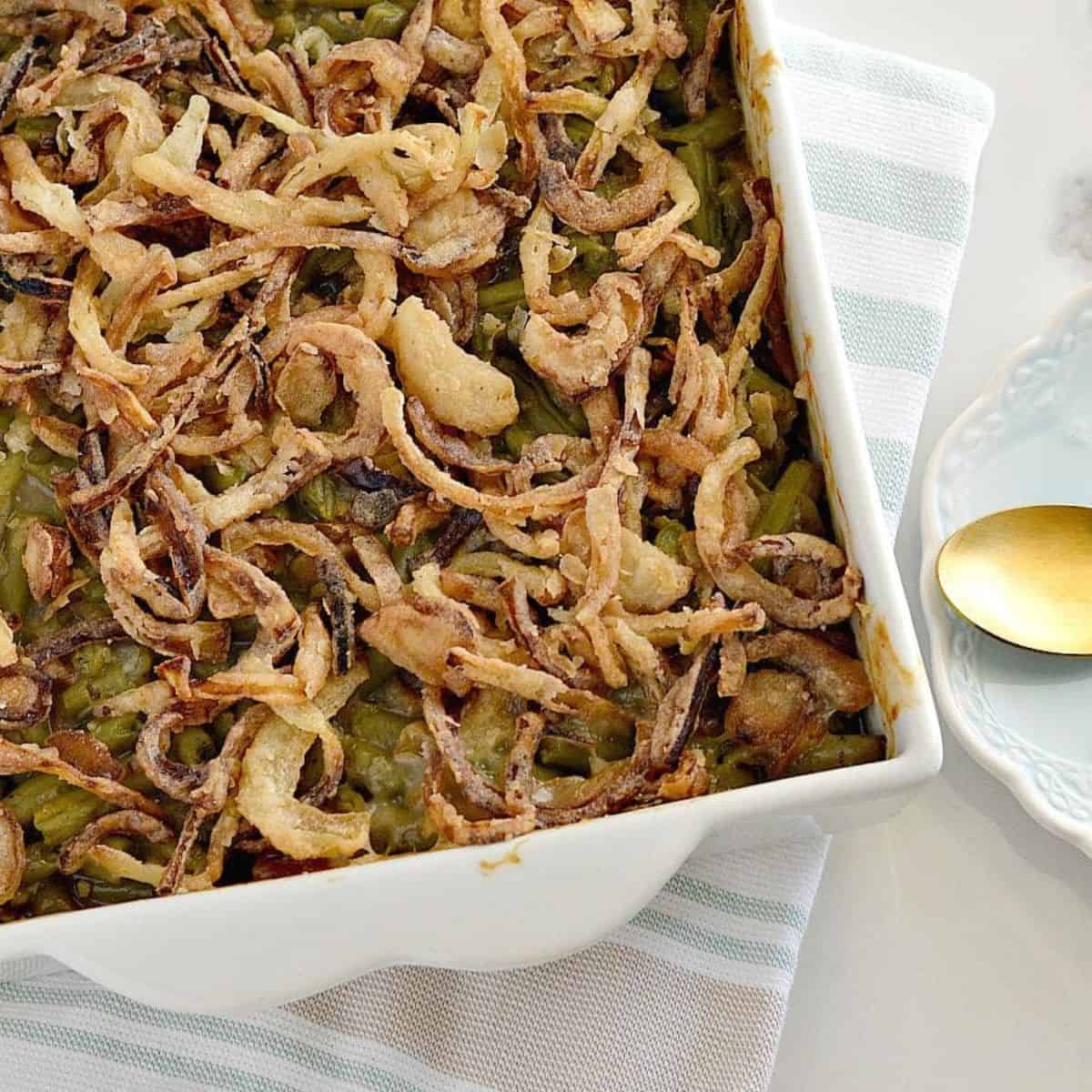 3. Instant Mashed Potatoes
Mashed potatoes are another holiday staple that you shouldn't forget about. Instant mashed potatoes are easy to make and also easy to transport and can be made a bit easier than our homemade gluten free mashed potatoes.
4. Canned Yams
Anyone can use canned yams to make candied yams or our gluten free sweet potato casserole but they can also be heated and served as a side dish. Another great and healthy food to donate.
5. Canned Chicken
Canned chicken, tuna, salmon, etc. are great sources of protein. It can be make a complete meal out of non-perishables so canned meat it a wonderful idea. Another great thing about canned chicken is that it can be used in many different recipes like this gluten-free chicken noodle soup recipe.
6. Canned Corn
Canned corn is another great side dish at Thanksgiving. It can be combined with a cornbread mix to make our gluten free corn casserole. In addition, you don't have to heat canned corn up before serving which can be beneficial in certain circumstances.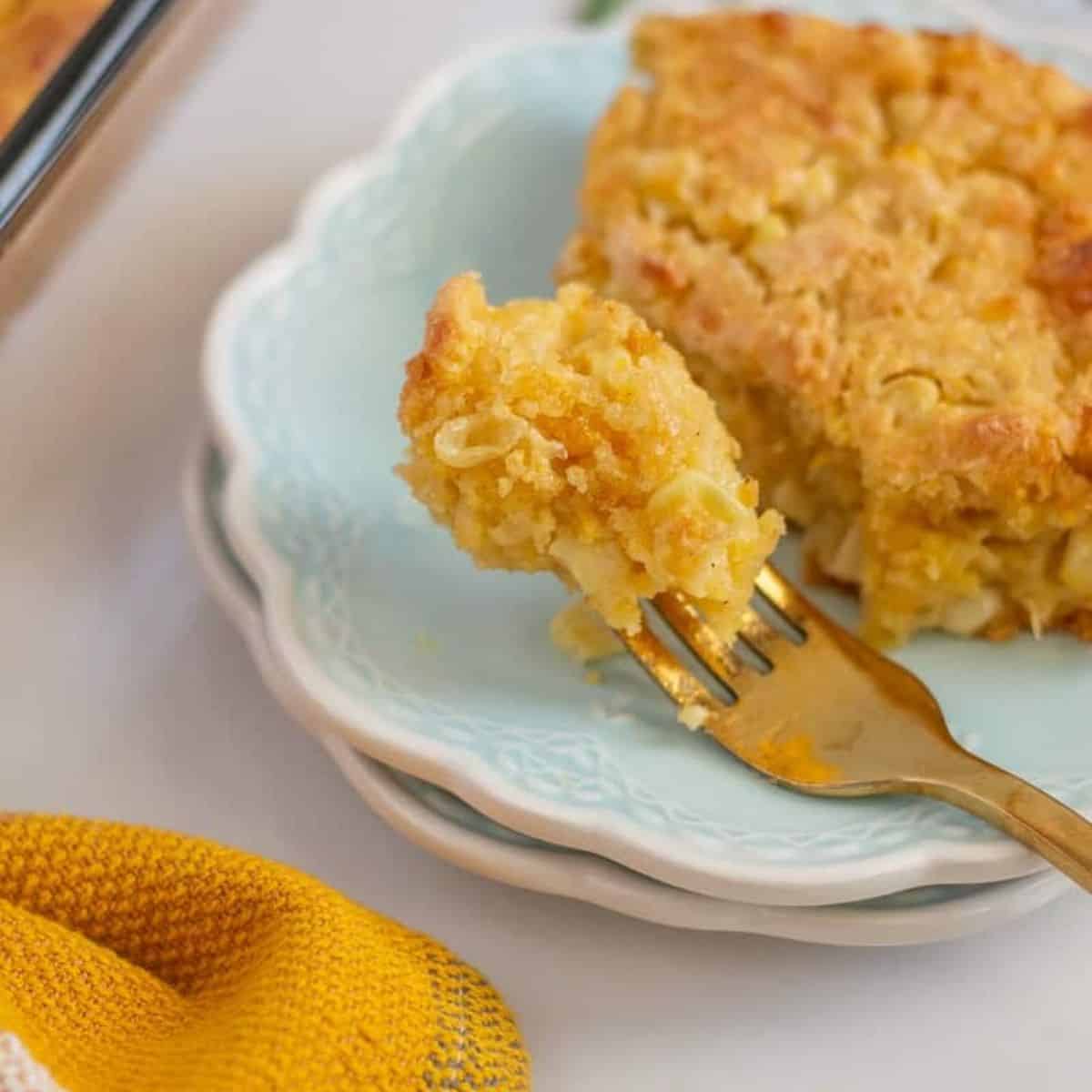 7. Boxed Stuffing Mix
Similarly to instant mashed potatoes, boxed stuffing mix is light, easy to donate, and has a long shelf life. Also, one box contains many servings which is ideal. If your food bank takes hot meals during thanksgiving, my gluten-free stuffing with apple and sausage is always a hit.
8. Canned Turkey
Canned chicken is more available but for Thanksgiving, canned turkey is a great option. With this, canned cranberry sauce, canned veggies, instant mashed potatoes and stovetop stuffing, you can create and entire Thanksgiving dinner!
9. Peanut Butter
Peanut butter contains healthy fats as well as it's very caloric dense. Calorie dense foods are also preferred by food banks because they provide more calories/energy per serving. My gluten-free peanut butter bars make a great healthy thanksgiving dessert.
Additional Non-Perishables
Canned Pumpkin
Dry Macaroni
Canned Soup
Canned Beans
Corn Bread Mix
Canned Peas
Canned Fruit Pie Filling
Marshmallows
Cake Mix
Ramen Noodles
Pasta (preferably whole grain)
Cereal
Condiments
Spices
Olive Oil and Olive Oil Spray
Dried Fruit
Mixed Nuts
Can I donate to my local food bank?
Yes you can donate to your local food bank any time of the year. To find a food bank near you, you can go to Feeding America or do a quick google search.
You'll be able to find hours and other useful information on your food bank website. It's also a good idea to call and ask what types of food they are looking for and what they don't accept.
Other ways to help those in need during the holiday season
One of the best things you can do during the holiday season, or any time of year, is volunteer! You can volunteer at soup kitchens, food banks, homeless shelters, salvation army, etc.
Giving your time and a helping hand can be just as beneficial as donating. Plus, if you have kids, it is great to teach them what acts of service can do for others while also building their character.
For neighbors, take over all the ingredients to make our Thanksgiving mocktails or crockpot apple cider. They will love the heartfelt gesture!