This is the BEST gluten-free meatloaf around. It is so simple to prepare and the whole family will love it.  I love this best gluten-free meatloaf because it is a quick and easy dinner that is also delicious.
This is the best gluten-free meatloaf out there and it can be made in a snap. I've always really enjoyed meatloaf since I was little girl. However, my mom despised it so wasn't a meal we got often. I'm not complaining though she's made tons of other meals that we all loved. I knew though that when I became a mother, I would include meatloaf in the dinners I made, even if it was only a couple times a year.

There are so many varieties of meatloaf out there now including bacon wrapped and spiced. I like the classic homemade flavor of this best gluten-free meatloaf though. It is loaded with delicious herbs like parsley, oregano and basil. I also love using dried onion because it lends great flavor without having to chop those darn onions. To me, ketchup and Worcestershire sauce are meant to be in meatloaf. A nice broiled layer of ketchup on top is another key for me in a delicious meatloaf.
The wholesome aspect of this meatloaf comes from Bakery on Main's Organic Creamy Hot Breakfast. I chose to use the quinoa multgrain variety but they also have an amaranth multigrain. It is non-GMO project verified and kosher as well as full of lots of whole grains like brown rice, flax and the ancient grain quinoa. It's also an excellent source of ALA and fiber. I love that it's pretty smooth making for a very nice texture in our meatloaf.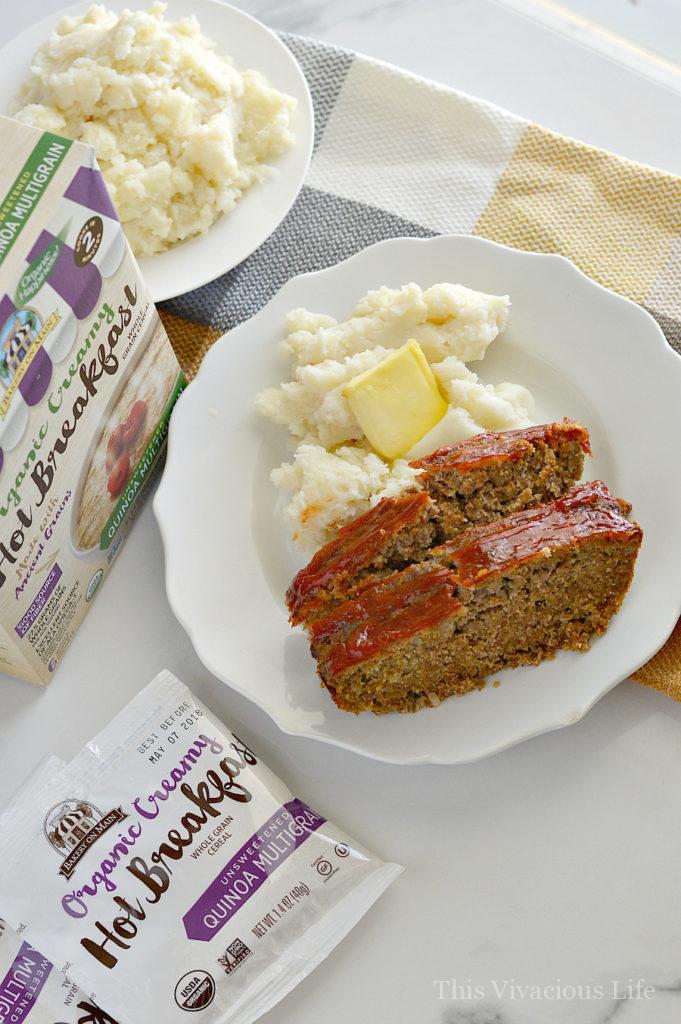 I that with this best gluten-free meatloaf recipe, your family will never know it's a more wholesome version! Serve it up with piping hot mashed potatoes topped with a pad of real butter and you have a homestyle meal that is also good for your body.
Best Gluten-Free Meatloaf
Ingredients
1 lb ground beef
2 eggs
1 C or 4 individual packets of Bakery on Main Organic Creamy Hot Breakfast in Quinoa Multigrain variety
1/4 C ketchup, plus more for topping
2 T gluten-free Worcestershire sauce
1 T dried onion
1 T dried parsley
1 tsp. dried oregano
1 tsp. dried basil
1 tsp salt
1/2 tsp. garlic salt
1/4 tsp. black pepper
Instructions
Preheat oven to 350 degrees
Combine all ingredients well with clean hands
Press into a greased loaf pan and bake at 350 degrees for 35 minutes
Turn oven to broil
Top the loaf with more ketchup and broil 2-3 minutes
https://www.thisvivaciouslife.com/best-gluten-free-meatloaf/
If you like this, be sure to check out these other beef dinners…
Crockpot Mexican Goulash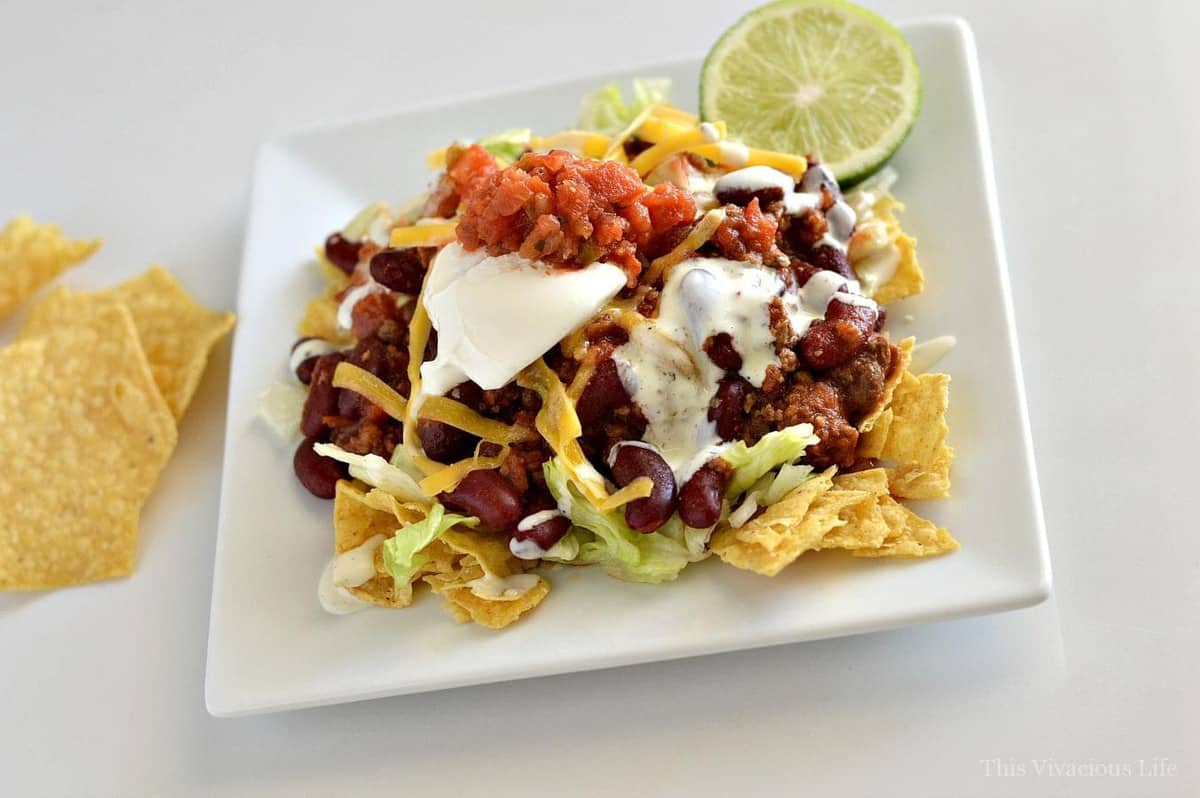 Smoky Chipotle & Peach Meatballs
15 Minute Dinner Hash
*Thanks to Bakery on Main for sponsoring this post. I was provided with monetary and product compensation. All opinions are my own.