Making festive drinks are the perfect way to celebrate the holiday season. There are so many delicious flavors of fall. So we have come up with some Thanksgiving punch recipes non alcoholic that we recommend you try at Thanksgiving dinner.
I love holiday gatherings because you get to spend quality time with family and you get to have good food with some favorite flavors, like pumpkin spice and apple cider.
It's super fun to come up with new recipes to try at special occasions like holiday parties. If you are looking for a new food recipe to try, you should check out our Thanksgiving charcuterie board.
Here is what we recommend for reheating Thanksgiving sides. You can also use our Thanksgiving non perishable foods list to help you with shelf stable cooking.
If you are looking for the best sides, check out our honey baked ham sides post. They go great with our Christmas punch recipes non alcoholic.
Subscribe to This Vivacious Life
Receive a free e-book of Instant Pot recipes!
We are big fans of holiday punch recipes around here. You get to find a beautiful large punch bowl and fill it with a delicious recipe.
We have plenty of non-alcoholic punch recipes that are the perfect recipe for a Thanksgiving meal, holiday party, or just for fun.
What's a non-alcoholic drink?
You could also ask "What are virgin drinks?" Both terms mean the same thing: the drink does not contain any alcohol. There are many Thanksgiving cocktails and other alcoholic holiday recipes out there for the holiday season, so it's nice to have some non-alcoholic options.
You may think that a mocktail or non-alcoholic drink is just juice, but it is so much more. There are fresh ingredients, syrups, and spices.
But fruit juices like orange juice, cranberry juice, pineapple juice, and pomegranate juice, are used as one ingredient in many of these tasty beverages.
We love using syrups in our drinks because they add so much flavor to a drink. You are able to control the sweetness level of your drink by adding as much (or as little) syrup in your mocktail as you want. It is good in hot and cold drinks too.
Here are some syrups you should try:
Why should you drink non-alcoholic drinks?
Non-alcoholic drink recipes are a great alternative for those who decide not to drink alcohol. There are plenty of reasons that people choose to avoid alcohol, and non-alcoholic beverages give them options to still have fun drinks.
Choosing to drink a non-alcoholic drink is a good way to avoid extra calories that are in alcohol. We have a whole post on low sugar drinks that are great for those who are avoiding extra calories and who are diabetic.
Having non-alcoholic drinks at an event is a nice thing to do because everyone feels included. Those under 21 can still enjoy the drinks, those who are sober don't feel uncomfortable, those who are pregnant don't feel left out.
And for the many other reasons people don't drink, so everyone can feel included. We have plenty of mocktail recipes, especially holiday ones.
For the Thanksgiving season, you have to check out some of these recipes. Holiday drinks are a fun way to celebrate and your holiday guests will love them.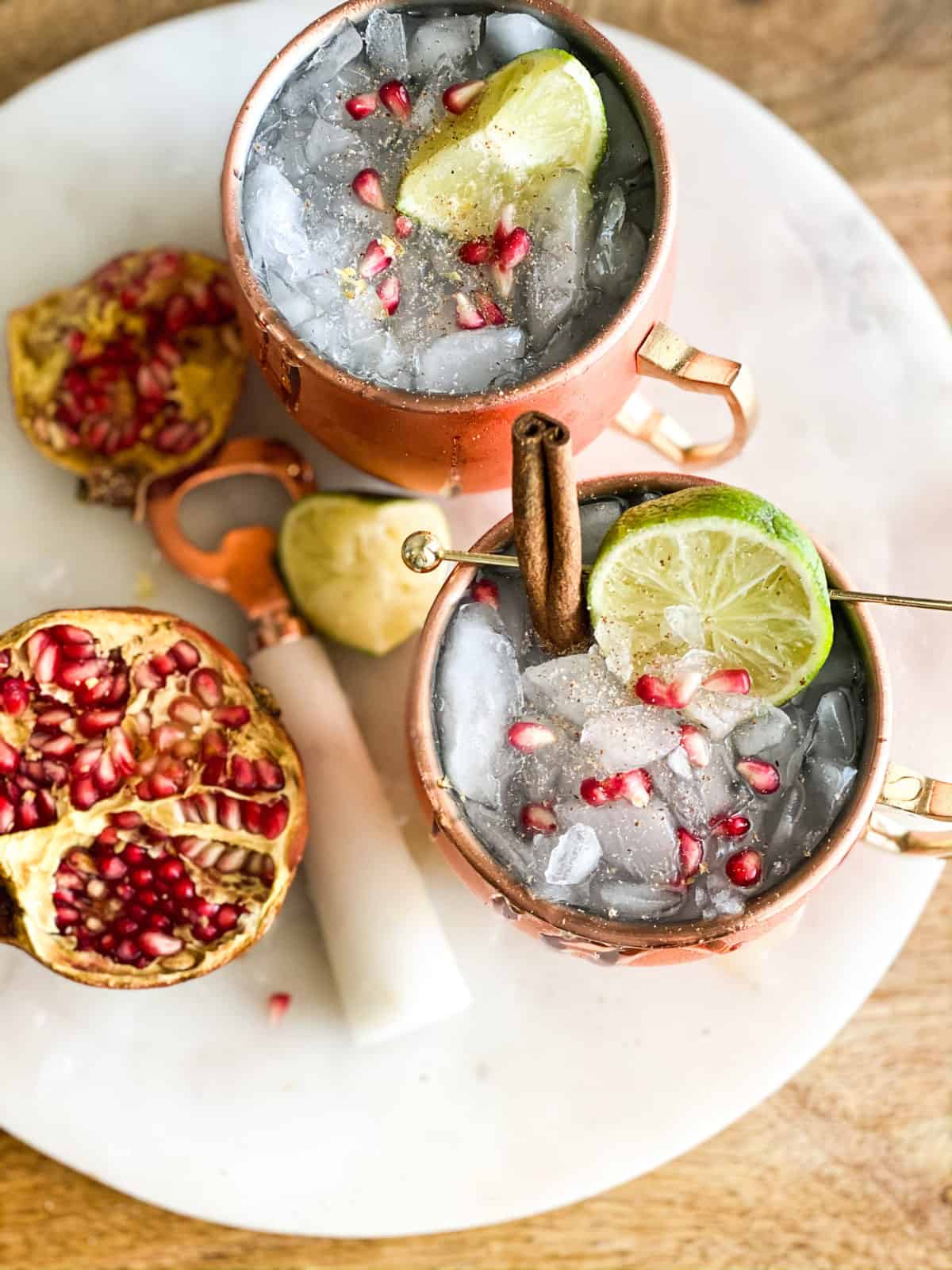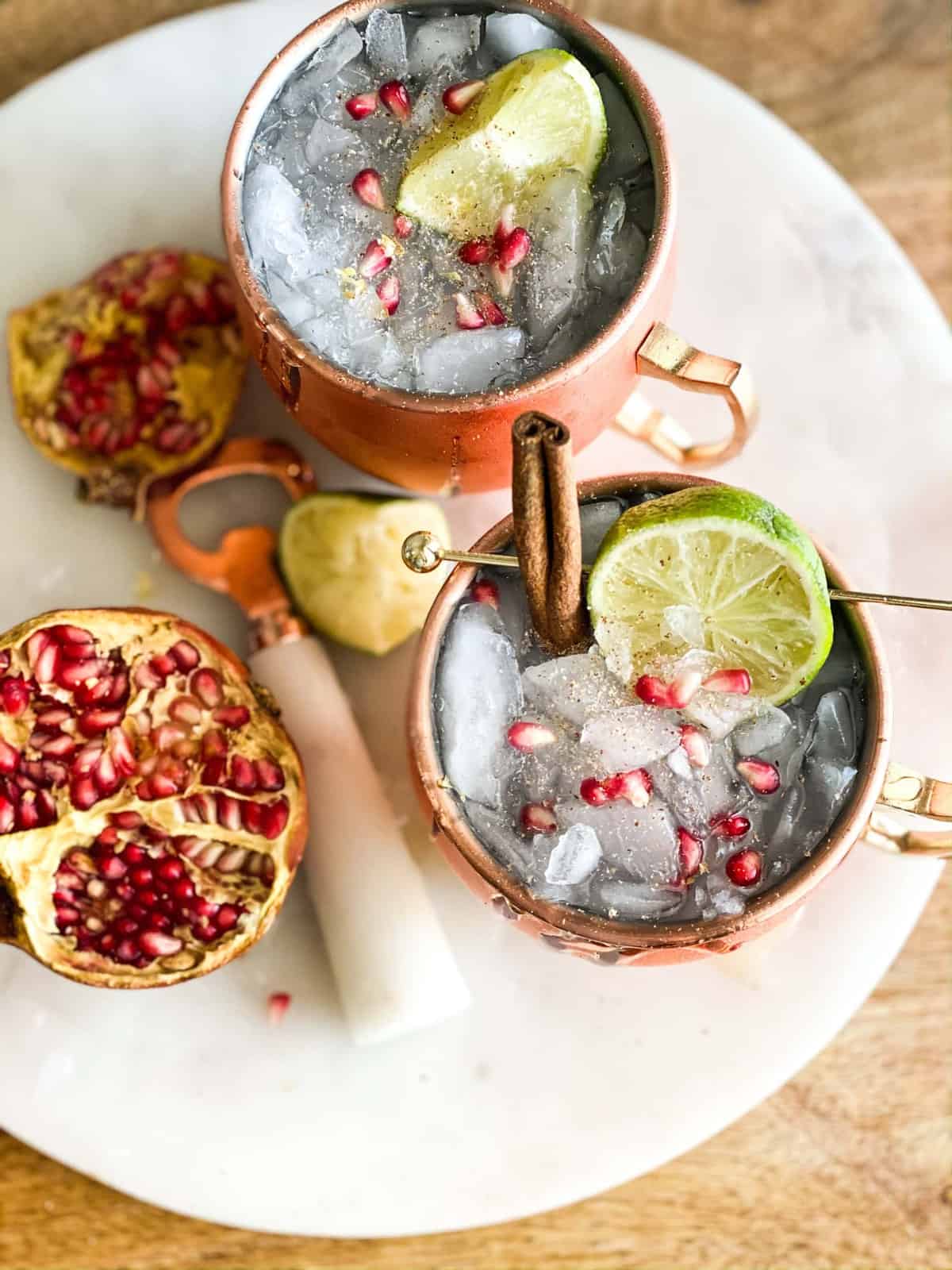 Thanksgiving mocktails are the go to drink this harvest season! Our fresh and gingery non-alcoholic Thanksgiving drink is easy to make and embodies all the best fall flavors.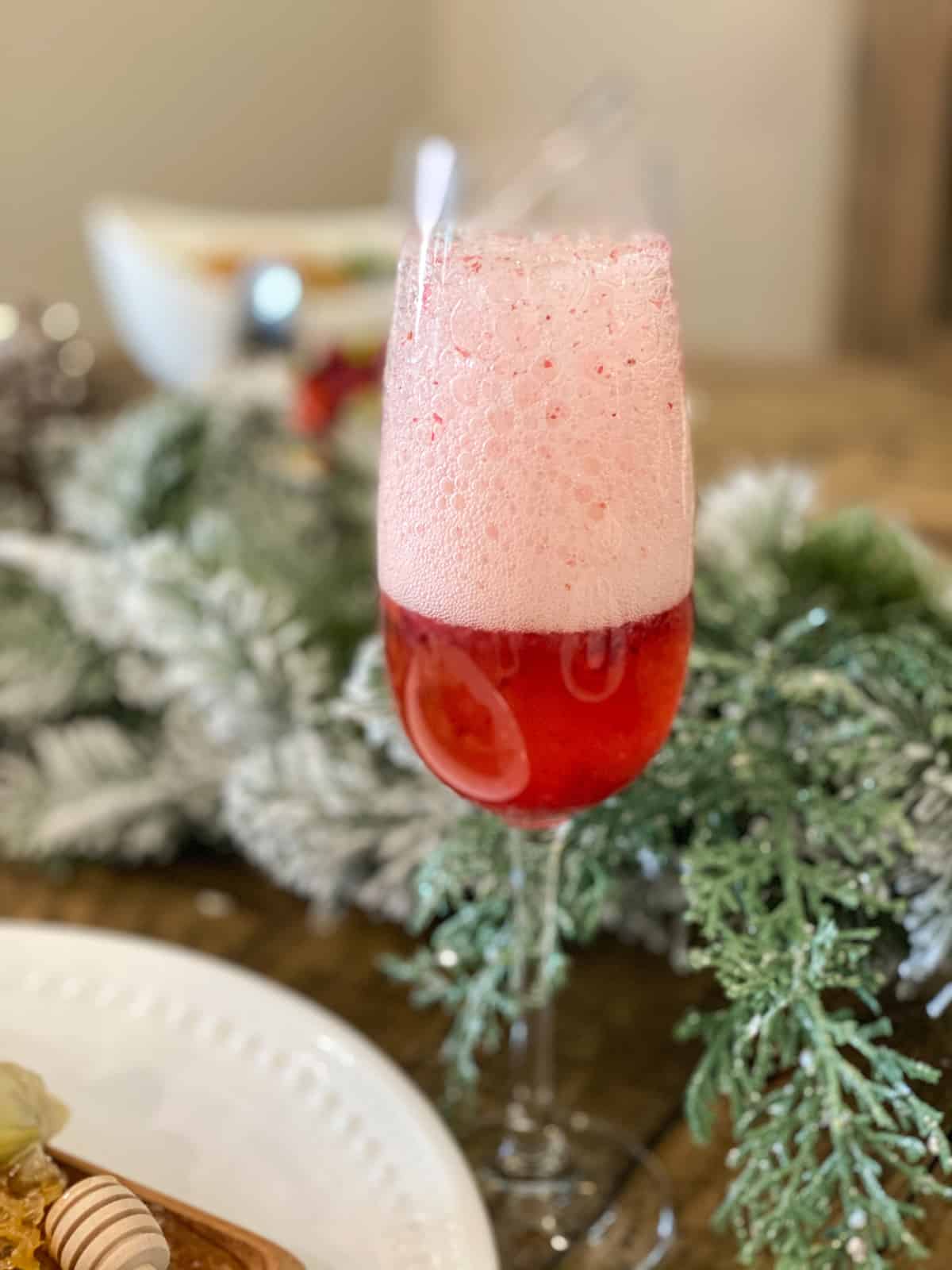 This cranberry mocktail is perfect for any holiday or winter gathering! Cranberry sauce, cranberry simple syrup and pomegranate arils come together beautifully in an artful non-alcoholic beverage. Serve it up at your next holiday dinner party for the perfect toast.
This crockpot apple cider has only a few simple ingredients and steps to deliciousness. It is so easy to use to create your favorite mocktail, too. Plus, it makes your house smell incredible!
Making this non alcoholic mulled wine recipe is the perfect way to get into the holiday spirit. It is a great alternative to hot apple cider or hot chocolate if you are looking to mix things up.
Cranberry Apple Cider Punch is the holiday punch recipe that'll have everyone saying "cheers"! Made with apple cider, cranberry juice, pineapple juice, bitters, and a splash of club soda, it's full of fall flavor and perfect for Thanksgiving.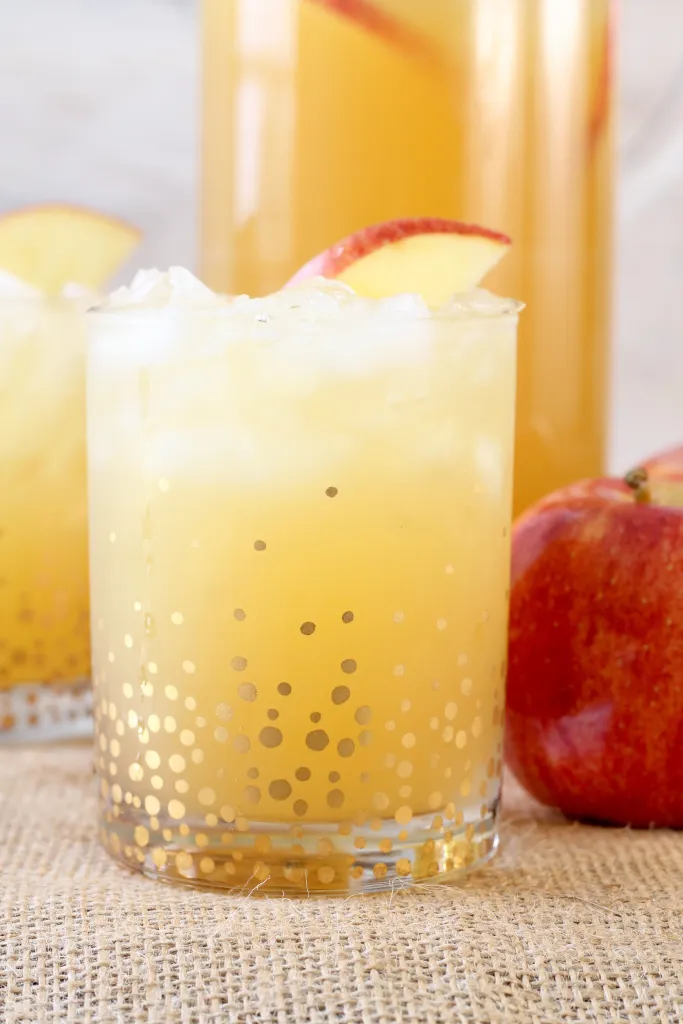 Easy Fall Party Punch is so simple with a few ingredients. Great fall flavors for Thanksgiving and autumn gatherings!
Super easy Apple Cider takes less than 20 minutes to make in the Instant Pot! You need just 4 ingredients to make this delicious Thanksgiving drink.

This delectable five minute Caramel Frappuccino will make a fru fru coffee drinker out of you in no time. Drink it virgin style or spike it up with baileys, kahlua or rumchata.
Pear Cider is a warm delicious twist on an old classic. This Cider is a great autumn non-alcoholic drink option. This will be your new go-to beverage recipe for the fall and holidays. Perfect for large gatherings and the holidays.
We wish you a happy holiday season and hope that you enjoy some of our tasty non-alcoholic Thanksgiving punch recipes!