this post may contain affiliate links
There is nothing better then cool relaxing non-alcoholic drinks on a hot summer day. Non-alcoholic drinks are not only tasty, but their yummy flavors are also relaxing.
Non-alcoholic drinks are perfect for any occasion, especially for when you are wanting to relax. They are perfect for relaxing by the pool, hanging out with friends, or even after a hard day of work. Sitting back with a great drink is a fantastic way to wind down and relax.
What is a non-alcoholic drink?
A non-alcoholic drink is as simple as it sounds: a drink without alcohol. They are great options for those who do not drink, during dry January, sober October, are pregnant (here are our favorite mocktails for pregnancy), are the designated driver, or any other reason one has to not drink alcohol. Whatever the reason may be, non-alcoholic drinks are a great option for those who do not want to drink.
There are many names for non-alcoholic drinks that you will hear. For example, they are also called mocktails, virgin drinks, mock cocktails, or boneless cocktails. Even though they have different names, they are all the same thing.
Non-alcoholic drinks are a different take on a traditional cocktail or other alcoholic drink. Switching out the alcohol in a cocktail for soda, seltzer water, non-alcoholic spirits, or sparkling water creates a delicious mocktail. It can be as simple as that.
Subscribe to This Vivacious Life
Receive a free e-book of Instant Pot recipes!
Why should you have a non-alcoholic drink?
There are lots of reasons to drink non-alcoholic drinks. One reason is for your mental health. Because alcohol is a depressant, lowering your alcohol consumption will help you have a better mindset.
Alcohol abuse also ties into mental health, as alcohol can be used to "cope" with stress. Nonalcoholic cocktails and other drinks allow you to still enjoy drinks while giving you an option to avoid alcohol. They can also help avoid alcohol use disorder or help recover from alcoholism.
There are many health benefits to either lower your alcohol intake or stop drinking alcohol all together. You will lower your risk of serious health issues (for example: high blood pressure, heart disease, or liver disease) and will avoid the negative side effects of drinking (hangovers the next day). You will also have better cognitive function and a clearer mind.
It is also proven that alcohol can increase your cortisol levels, causing more stress rather than less. Non-alcoholic beverages can help you relax with the similar taste of a good cocktail, but without all of the negatives of alcohol. At the end of the day, we are all wanting to relax, right?
What makes a good relaxing non-alcoholic drink?
There are plenty of things that make a heavenly non-alcoholic drink, but one thing I can think of is herbal flavors. Herbal tea is relaxing for a reason, so why not use those flavors in non-alcoholic drinks? Yerba mate is a great example of these relaxing herbal drinks.
Relaxing flavors are the key to making a good relaxing non-alcoholic drink. For example, lavender is a relaxing flavor. Our Lavender Lemonade and Limeade is the perfect example of a relaxing drink, because lavender is honestly the most relaxing flavor and scent.
Adding lemon or lime (we do this in our ginger beer mocktail) to your beverage will create a spa-like atmosphere, automatically relaxing you. Lemon or lime water feels fancy and is a way to pamper yourself. Whenever I am pampering myself, I immediately relax.
Fresh juice is another ingredient that adds to relaxing non-alcoholic drinks. The freshness of the juice creates a refreshing drink, hydrating you and relaxing you. Plus, fresh juice is a healthy option, making you feel better.
Warm drinks are relaxing because they make you sit down and sip slowly. Plus the warm temperature comforts you, almost like the drink is giving you a hug. That is why people usually drink a warm cup of tea when they are stressed.
Cold drinks are also relaxing because of their refreshing flavors and temperature. When I think of a relaxing cold drink, I immediately think of a piña colada. In my mind, a piña colada is the perfect cold relaxing beverage with its tropical flavor. This Starbucks Pink Drink is so delicious and refreshing too. It has nice fruity flavor and is even dairy free!
Where to buy nonalcoholic beverages
The phrase "non-alcoholic beverage" is an extremely broad term. There are tons of drinks that do not contain alcohol. Luckily, it is easy to find an alternative drink to alcohol
For drinks like sparkling water, teas, sodas, or juices, you can find those at your local grocery store. You may even have some in your fridge already. I usually have organic juices in my fridge anyways because we love juice in our house.
There are non-alcoholic options like non-alcoholic wines (we use this in our non alcoholic mulled wine recipe), alcohol-free whiskey, gin, vodka, and other spirits. Some of the best non-alcoholic spirits are typically found online. It can be difficult to find non-alcoholic options at stores.
It is important to make sure that the drinks you buy are really alcohol free before you purchase them. To do this, ensure the ABV (alcohol by volume) level is 0.0. Some non-alcoholic drinks can have up to 0.5 ABV.
What are CBD drinks and will they help me relax?
You may have heard about CBD before. Typically CBD is found in an oil or gummy form. Now, CBD is found in drinks.
CBD is one of the two chemicals in cannabis (or weed). The other chemical is THC, which causes the high. Some CBD drinks do not contain THC and therefore will not get you high.
So what is a CBD beverage? It is usually a sparkling water with CBD particles in it. Most CBD drinks will have a bit of THC in them, so it is important to research what you drink before you buy it.
CBD drinks are marketed to help ease anxiety and to help you relax. This is similar with CBD oil, gummies, and any other forms of CBD. CBD is also marketed as something that will help you sleep better at night.
There is not much research done on CBD drinks, so it is probably safest to stay clear of them. It is not proven that they will help you relax, so you should try other options first. Tasty mocktails are definitely a good option to help relax you and help you wind down after a stressful day.
When to serve relaxing non-alcoholic cocktails
When I think of relaxing with a yummy drink, I think of sitting by the pool or by the beach. So I most definitely serve relaxing non-alcoholic drinks at pool parties, beach days, and everything water related. Having a cold drink in the warm sun is one of my favorite things ever.
Vacations are a fantastic time to serve relaxing non-alcoholic cocktails, especially tropical vacations. There are a numerous amount of fun tropical non-alcoholic drinks that are relaxing (for example: strawberry daiquiris, mai tais, margaritas, Cape Codders, or a rum punch).
Happy hour is another great time to serve alcohol-free drinks. Break out a new drink recipe and have your friends try it out. Having friends together to enjoy tasty drinks in the afternoon is good for the soul and will definitely help you relax.
After a long day at work, sometimes you need to sit down with a calming drink to wind down. Whether it be a warm beverage or a cold mocktail, sitting down to sip on a drink will help you unwind. A flavorful drink is a great way to calm down your nervous system.
There are plenty of relaxing non-alcoholic drinks out there. Here are some great examples of some of the best non-alcoholic drinks that you can (and should) enjoy: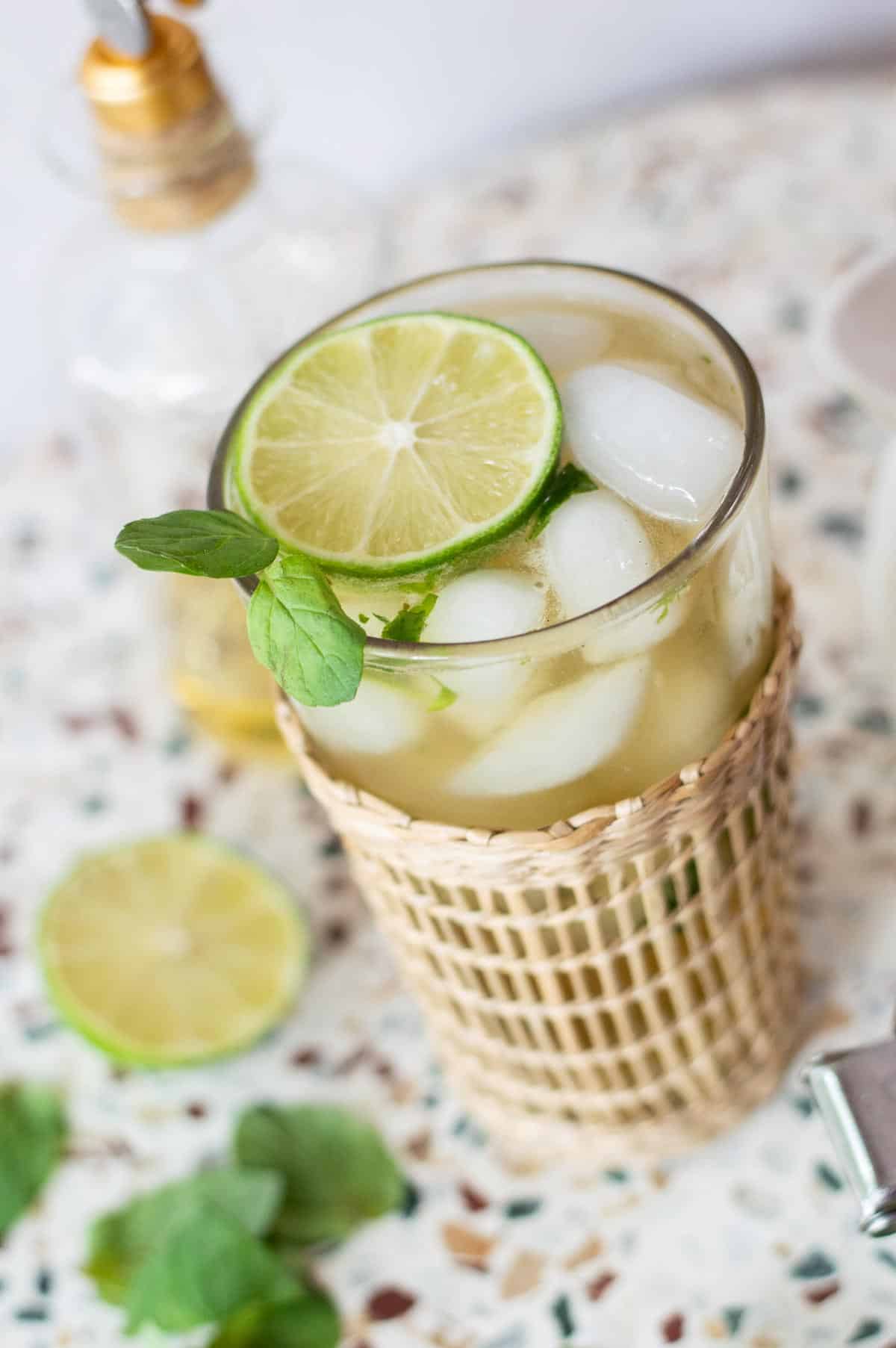 Our virgin mojito mocktail is easy to make and so delicious! It is simple and fun…
This blue lagoon mocktail is a 3 minute non-alcoholic drink that everyone will enjoy! The sweet and fruity flavor comes from fresh citrus and sweet blue curaçao syrup.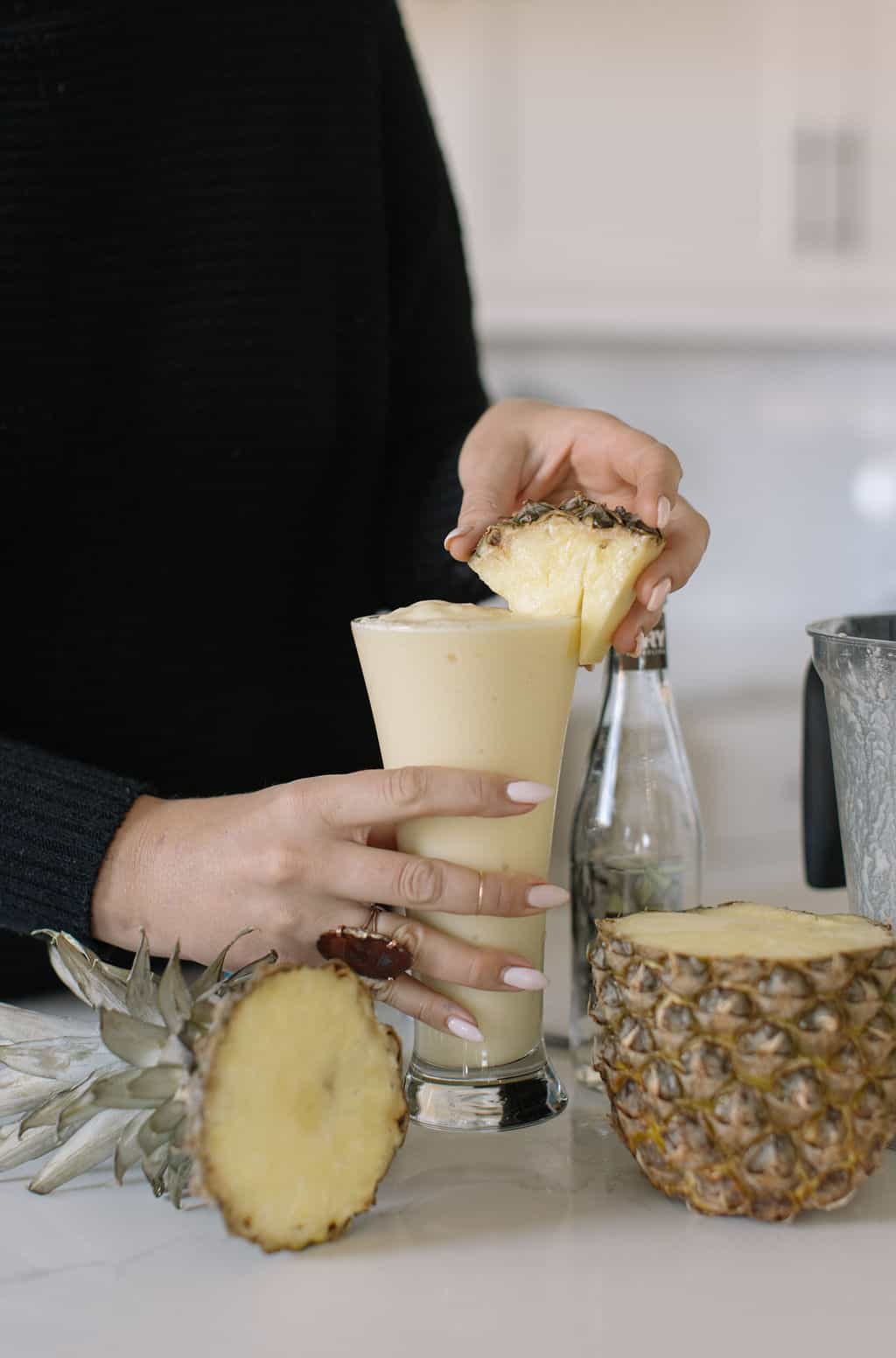 This 5 MINUTE creamy, fruity non-alcoholic piña colada mocktail is perfect for hot summer days! It has all the flavors of the beach but none of the booze. Everyone will love it and can enjoy it together too.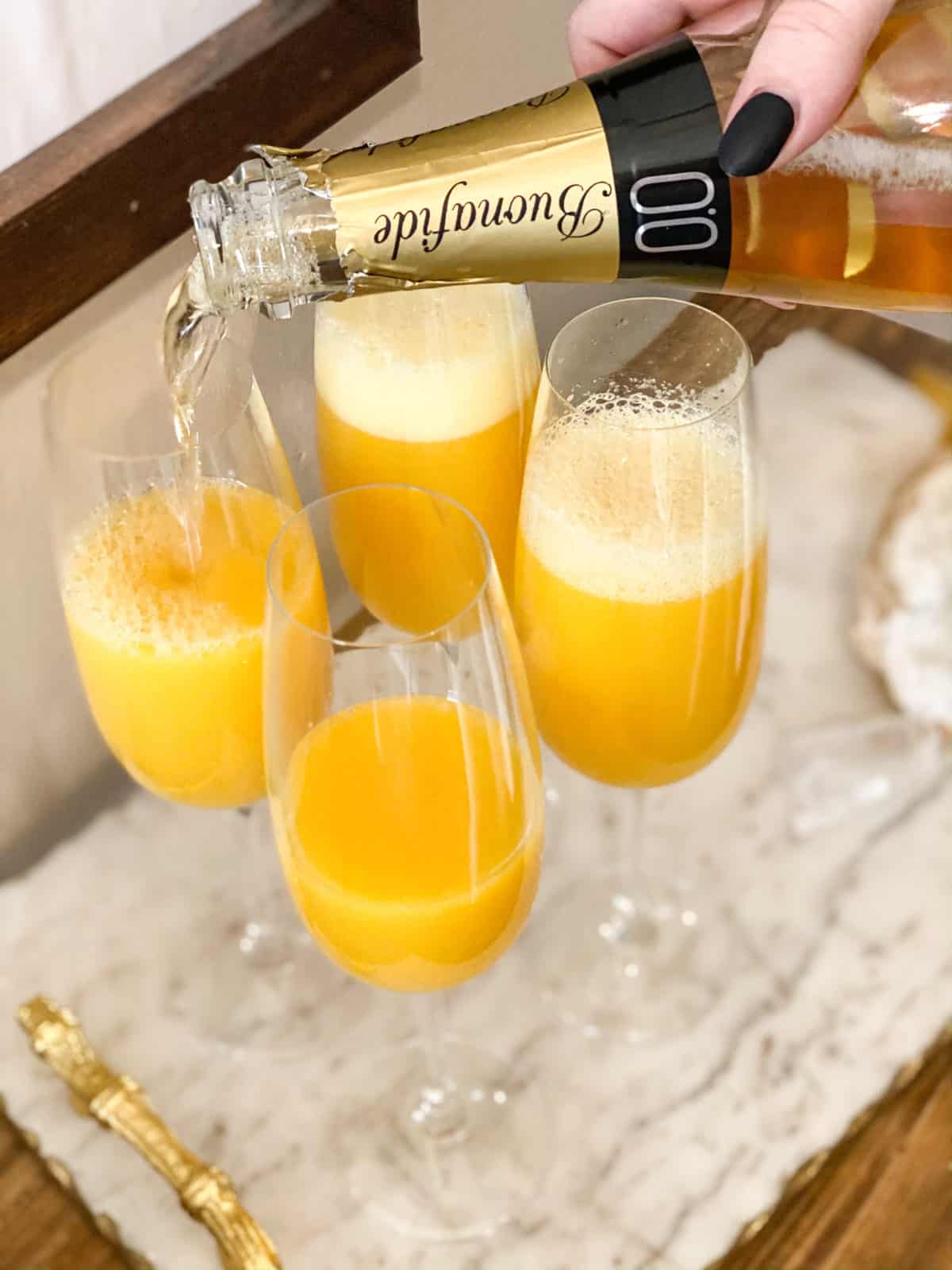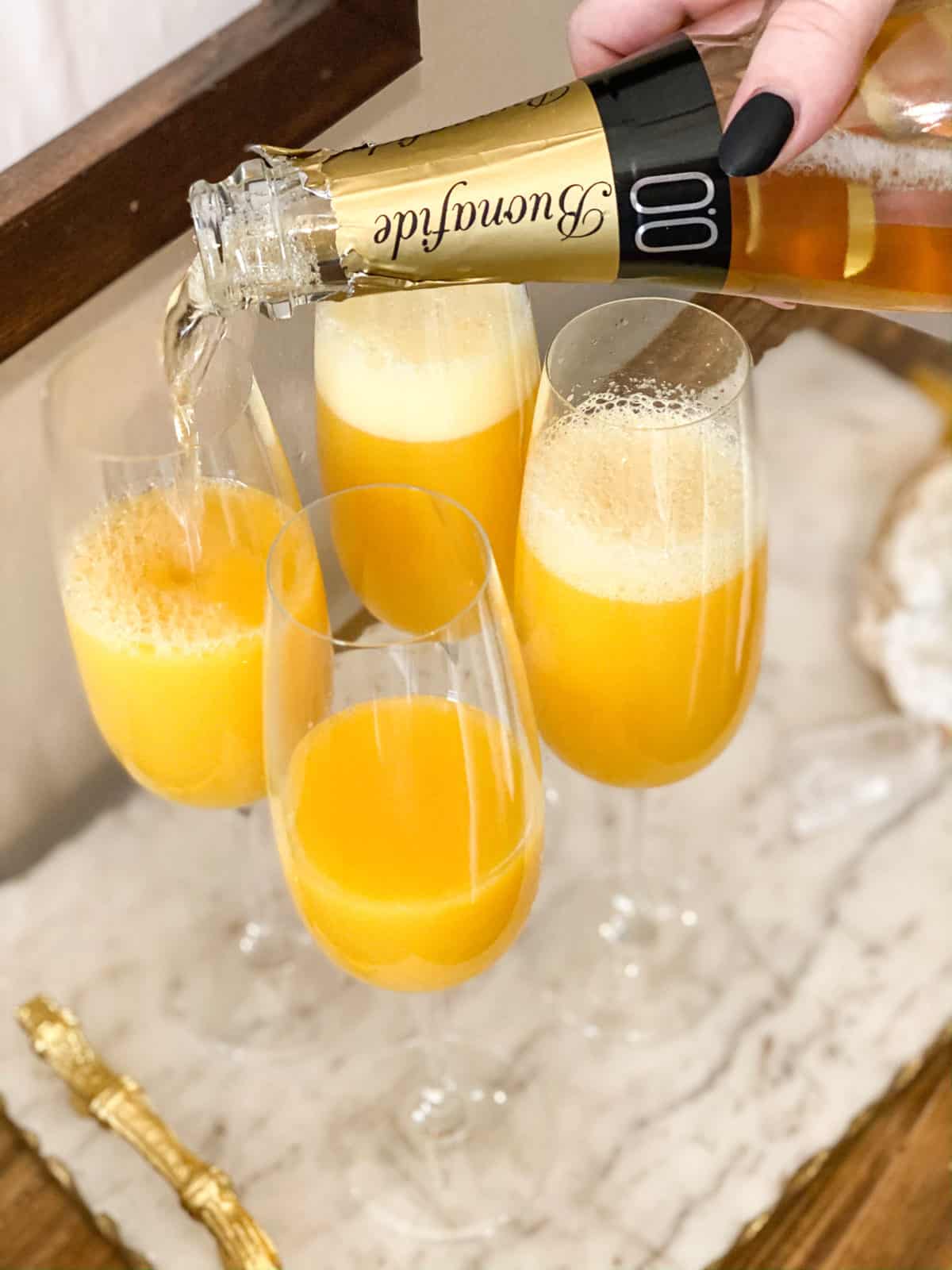 Making a non-alcoholic virgin mimosa recipe is a mocktail that could not be easier! With just two delicious ingredients and less than two minutes, its a perfect way to start to your morning or girls brunch.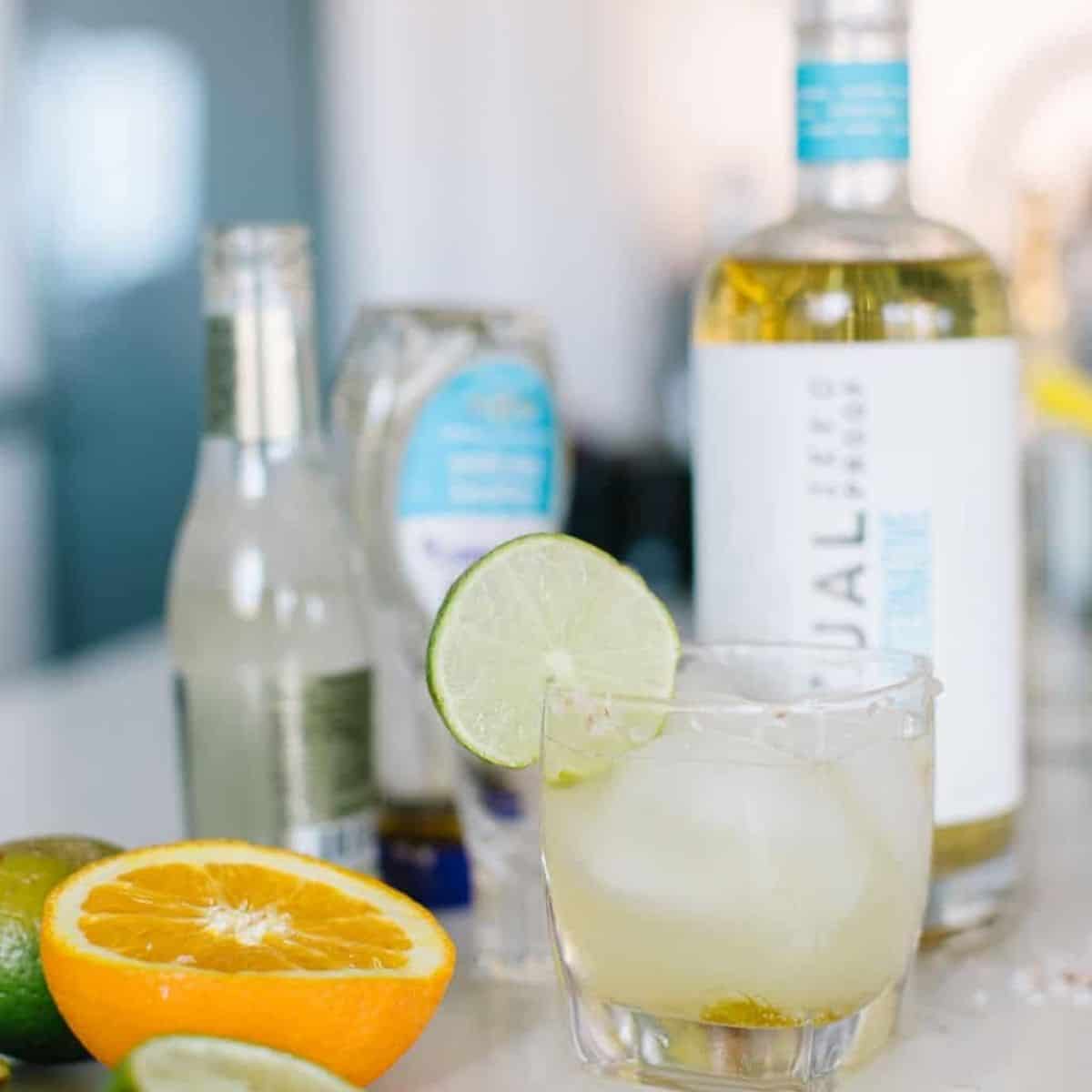 This 5 MINUTE non-alcoholic virgin margarita on the rocks recipe is such a good mocktail and nobody will be able to taste the removal of traditional tequila. This is as flavorful as it gets, just like the real thing!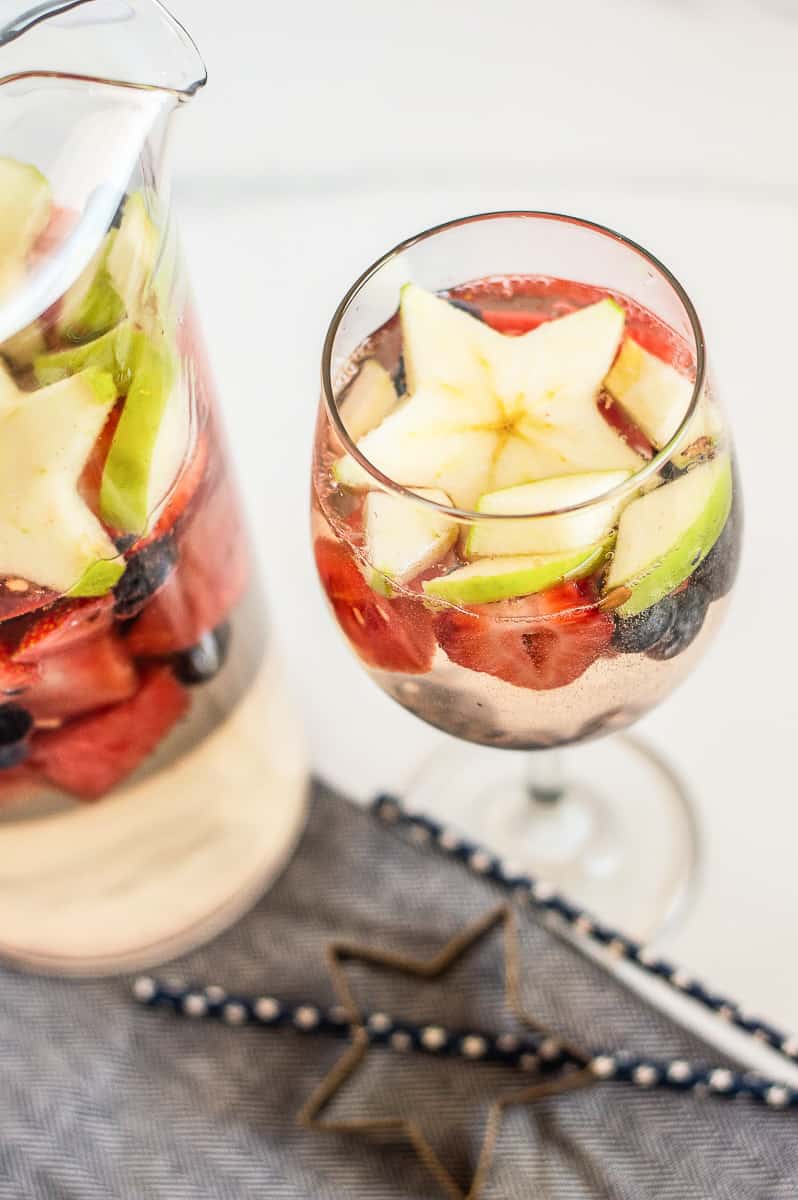 This is our favorite non-alcoholic white sangria recipe that can be made in under 10 minutes. Plus, it is sure to be a crowd pleaser with it's fresh and fruity flavor!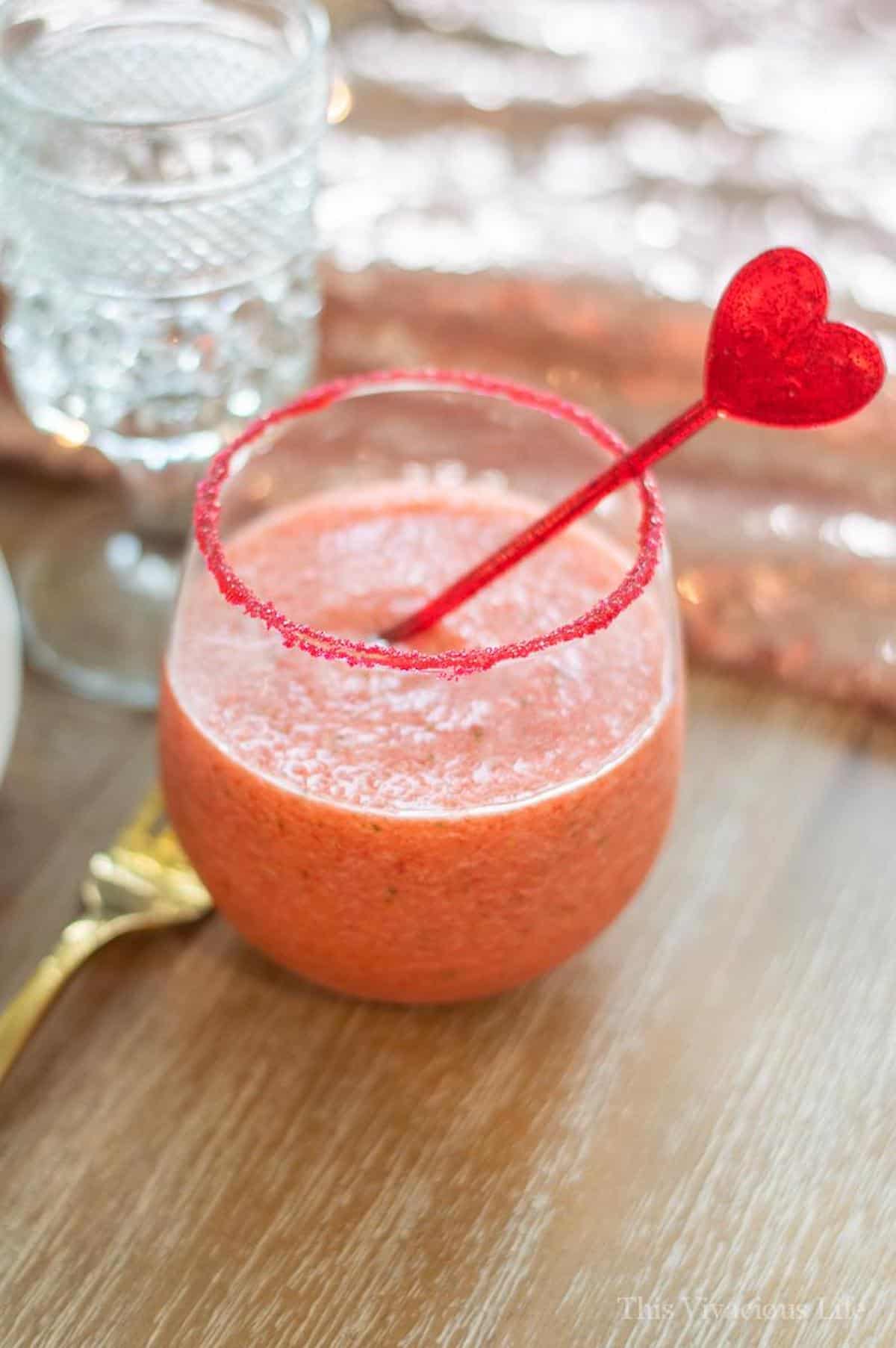 This 3-MINUTE virgin strawberry margarita mocktail could not be easier to make and it is sure to be a crowd pleaser! Plus, you will love our twist!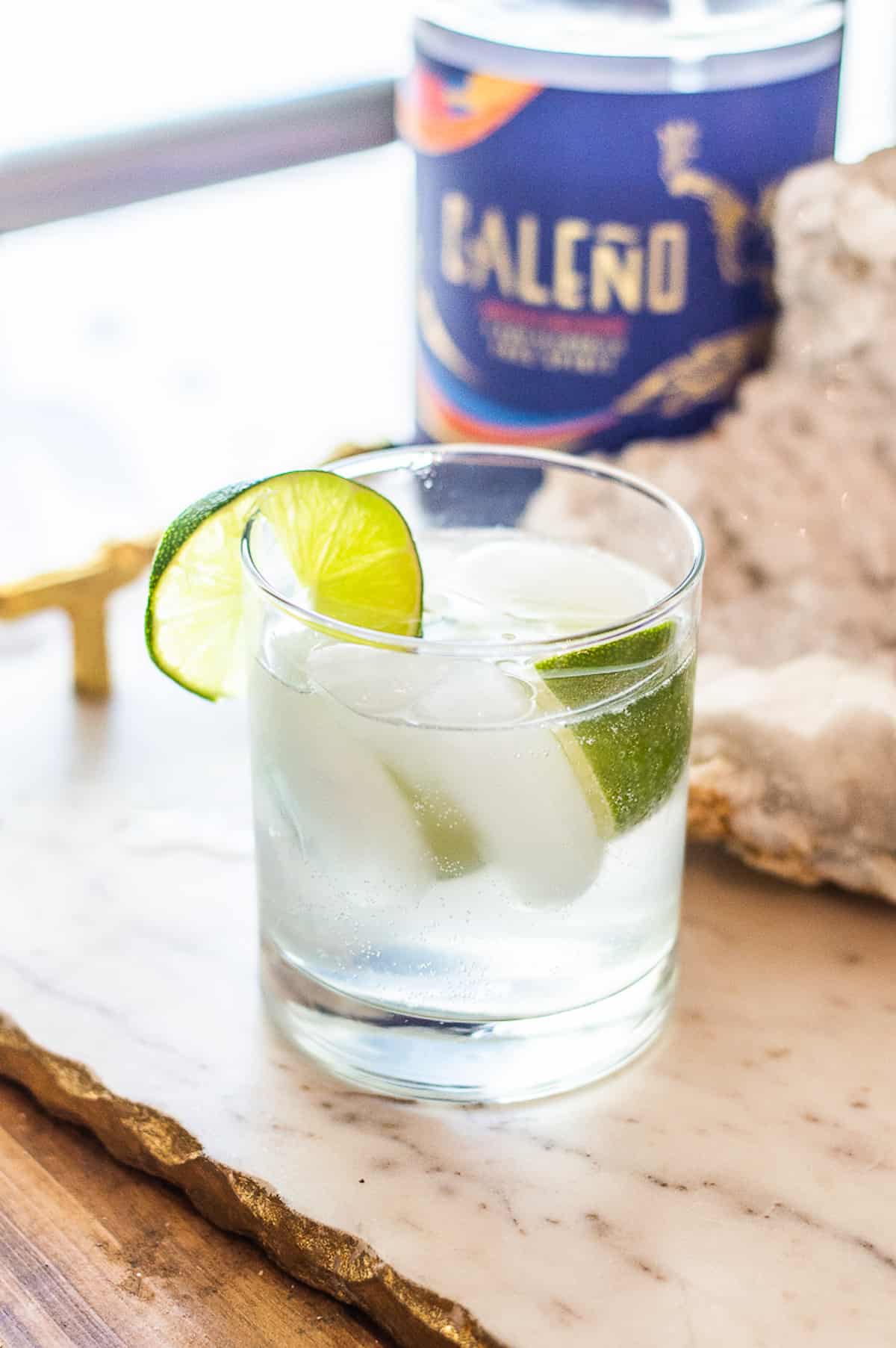 This three ingredient non-alcoholic gin and tonic is going to be your favorite summer dry cocktail. This mocktail is refreshing and takes only minutes to make.
This fresh raspberry mocktail is the perfect balance of sweet and tart with its fresh fruit flavor. Plus, this simple recipe can be made in 10 minutes! This delicious drink is the perfect way to beat the summer heat.
This grapefruit mocktail with rosemary and honey is a family friendly drink that is both beautiful and delicious.
This yummy Cucumber Lime mocktail features our favorite dry sparkling soda. I absolutely love using it in all kinds of mocktails and recipes. I used the cucumber in this mocktail but we also featured the lavender and vanilla for guests to enjoy.
Our non-alcoholic Bloody Mary mocktail is a favorite drink of mine. It is made with fresh tomatoes for optimal flavor. Don't worry though, you can also make it with good organic tomato juice. It is a savory drink that almost looks like a full meal with all the delicious garnish and believe me, nobody will mind that!
Is a non-alcoholic drink just juice?
If done right, no. Some non-alcoholic drinks can just be juice and tonic water, but most mocktails have much more than that. Using natural ingredients rather than artificial sweeteners will take your beverage to the next level. You can also add syrups in your mocktail recipes to give it extra flavor. For example, a Shirley Temple uses grenadine, which is a syrup.
Do bars serve non-alcoholic drinks?
Yes! You can ask the bartender to make you a non-alcoholic drink and they will definitely make something for you. Some bars actually have a non-alcoholic drink section on their menu, so keep an eye out for it. You can even order a popular cocktail and order it "virgin," telling the bartender you do not want alcohol in it.
Are non-alcoholic drinks expensive?
They can be. With mocktails becoming more popular, bars are raising their prices. They are also starting to buy ingredients specifically for mocktails, so that can also add to the price.
Would kombucha be a good non-alcoholic beverage to try?
Kombucha actually contains alcohol. At a maximum, it has an ABV of 0.5%, which is the maximum for non-alcoholic drinks, legally. Even though you technically would not get drunk drinking kombucha, it does still contain some alcohol. It is a fermented beverage, so it contains alcohol naturally. When making kombucha, it is not brewed to be alcoholic, it is just the process of fermenting.
THE BOTTOM LINE
There are plenty of relaxing non-alcoholic drinks that will help you wind down from a crazy day or to relax on a vacation. Really, they are perfect for any occasion and are great for all crowds. So take some time for yourself, make a relaxing non-alcoholic drink, and take a deep breath.