When pregnant, it is incredibly important to monitor what you are putting into your body. You can have peace of mind when drinking these healthy non-alcoholic drinks and enjoy some delicious, mocktails for pregnancy.
Obviously, pregnant women cannot drink alcoholic drinks, so refreshing mocktails are they way to go. There are so many easy mocktail recipes that are perfect to help you keep cool in the summer months, for a baby shower, a girls night, special occasions, or even just a relaxing night at home.
What is a mocktail?
A mocktail is the non-alcoholic version of a classic cocktail. Basically, it a drink without alcohol. Many alcoholic drinks can be made into mocktails by simply omitting the alcohol.
Mocktails are a great option for pregnant ladies, designated drivers, or for someone who does not want to drink alcohol, whatever their reason may be. There are plenty of fun mocktails out there and they are actually becoming fairly popular right now. Mocktails are usually filled with fresh ingredients and fruit juices.
What makes a good mocktail during pregnancy?
Drinking mocktails is one of the best ways to get fruit in when you are pregnant. Sometimes it can be hard to eat something without getting an upset stomach, so drinks are preferred. There are plenty of healthy mocktails out there, so depending on which mocktail you get, you can get in some nutrients.
Subscribe to This Vivacious Life
Receive a free e-book of Instant Pot recipes!
Some common ingredients in mocktails are lemon juice, orange juice, pineapple juice, coconut milk, fresh lime juice (which we use in our tasty ginger beer mocktail), cranberry juice, coconut water, and plenty of other nutritious things. Mocktails have the perfect blend of taste and hydration.
Summer mocktails are especially great for pregnant mamas because they are hydrating. It is especially important to stay hydrated when pregnant.
Mocktails are also great for morning sickness. Sipping on soda water with a slice of lemon or ginger ale with some lime wedges is a great way to help cure an upset stomach.
What is another name for a mocktail?
There are tons of names for mocktails, like non-alcoholic drinks, non-alcoholic spirits, virgin drinks, or a non-alcoholic mocktail. As long as it says "non-alcoholic" in there somewhere, you should be safe. It never hurts to ask whoever is making the drink if it is alcohol free.
What drinks can I have it I have gestational diabetes?
It is important to find low sugar drinks if you have gestational diabetes. I have a whole post dedicated with non-alcoholic drinks for those with diabetes, so you can check that out!
What drinks should I avoid when pregnant?
Alcoholic drinks are important to avoid when pregnant. You also should avoid sugary sodas, unpasteurized milk, and caffeinated beverages. Always ask your doctor if you have questions.
There are plenty of great mocktails for pregnancy out there. Here are some great examples of some of the best non-alcoholic drinks that you can (and should) enjoy: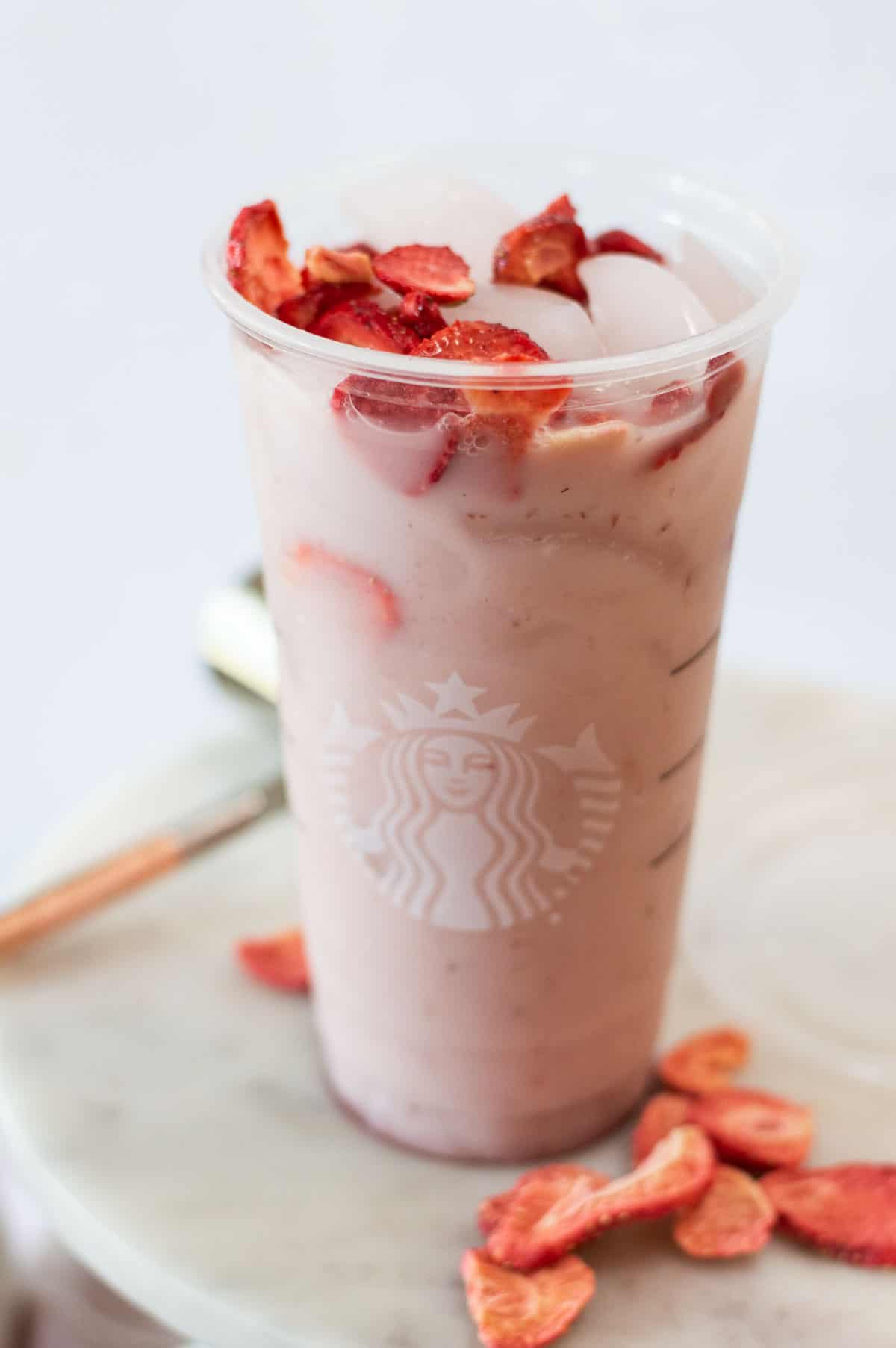 This Starbucks Pink Drink is so delicious and refreshing! It has nice fruity flavor and is even dairy free!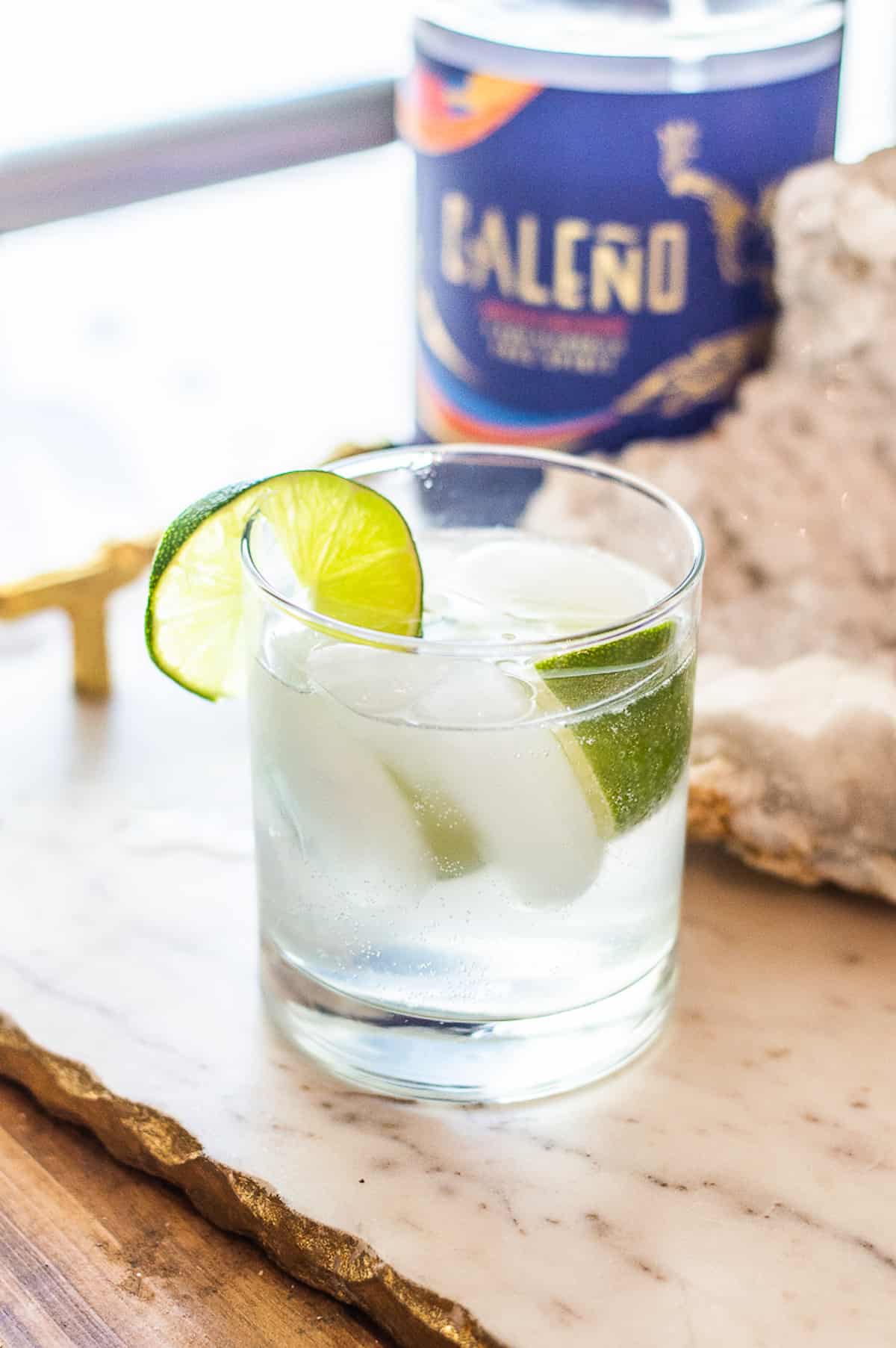 This three ingredient non-alcoholic gin and tonic is going to be your favorite summer dry cocktail. This mocktail is refreshing and takes only minutes to make.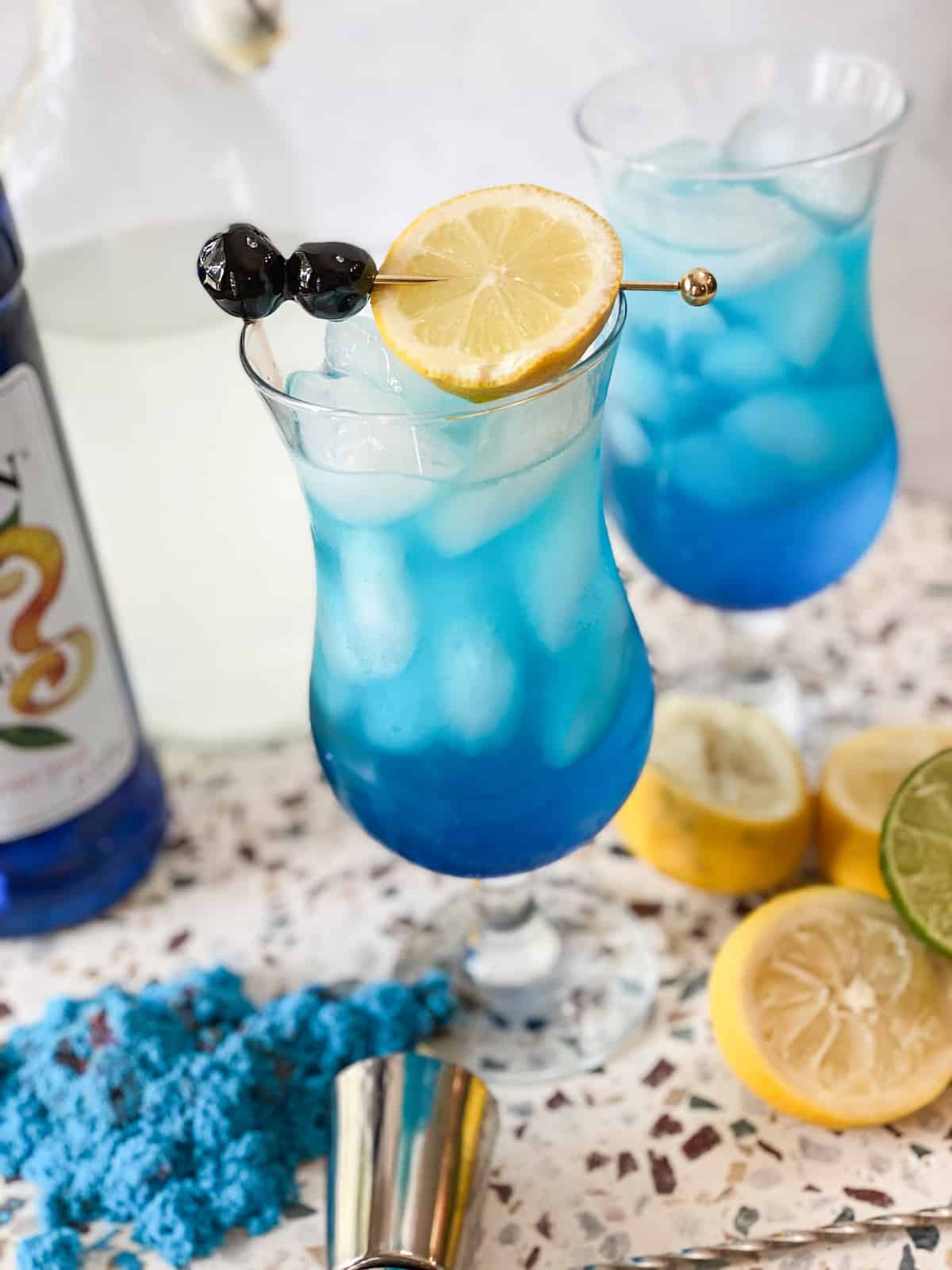 This blue lagoon mocktail is a 3 minute non-alcoholic drink that everyone will enjoy! The sweet & fruity flavor comes from fresh citrus and sweet blue curaçao syrup.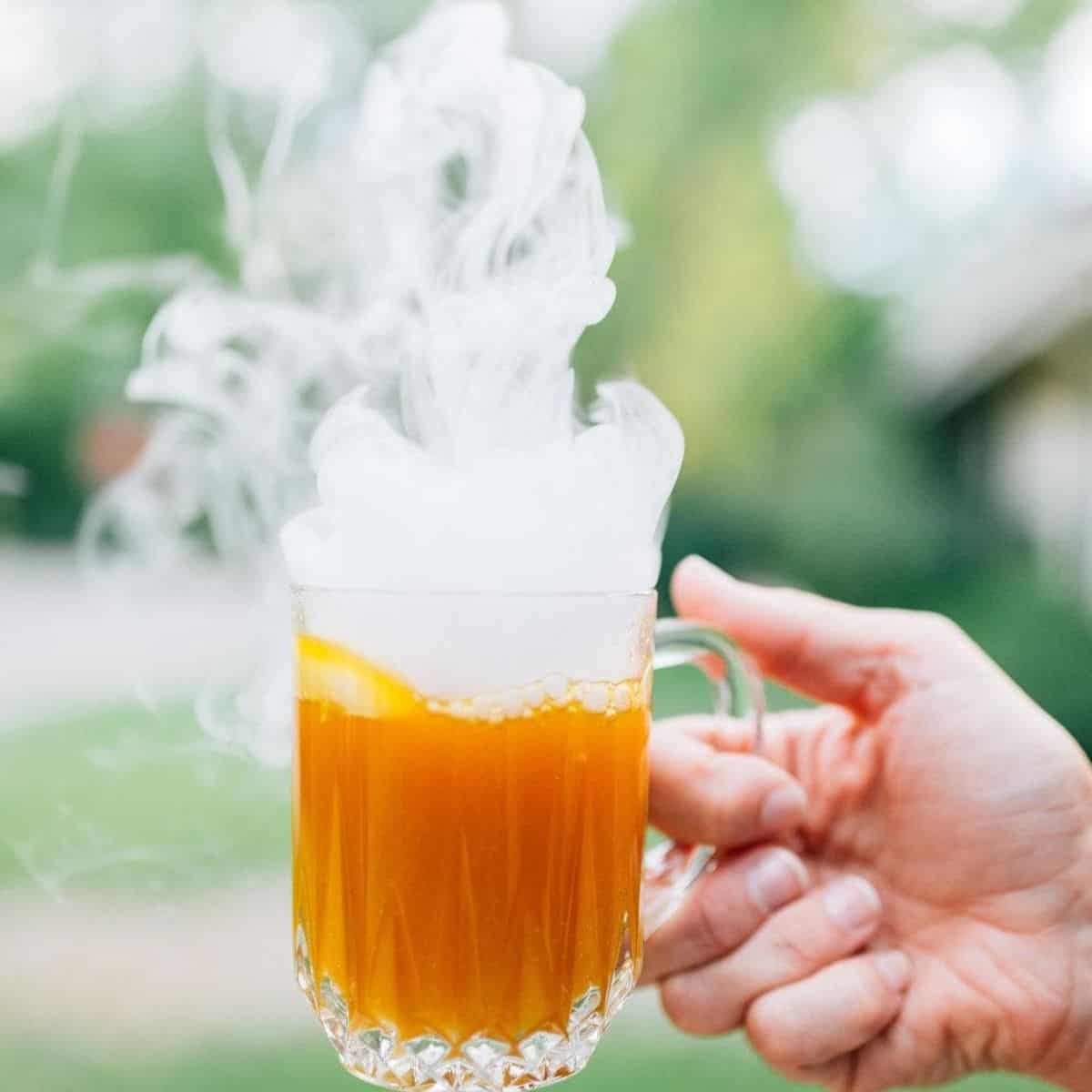 Our smoking Halloween mocktails are sure to WOW & definitely creates an eerie effect! This is the best of Halloween drinks non-alcoholic!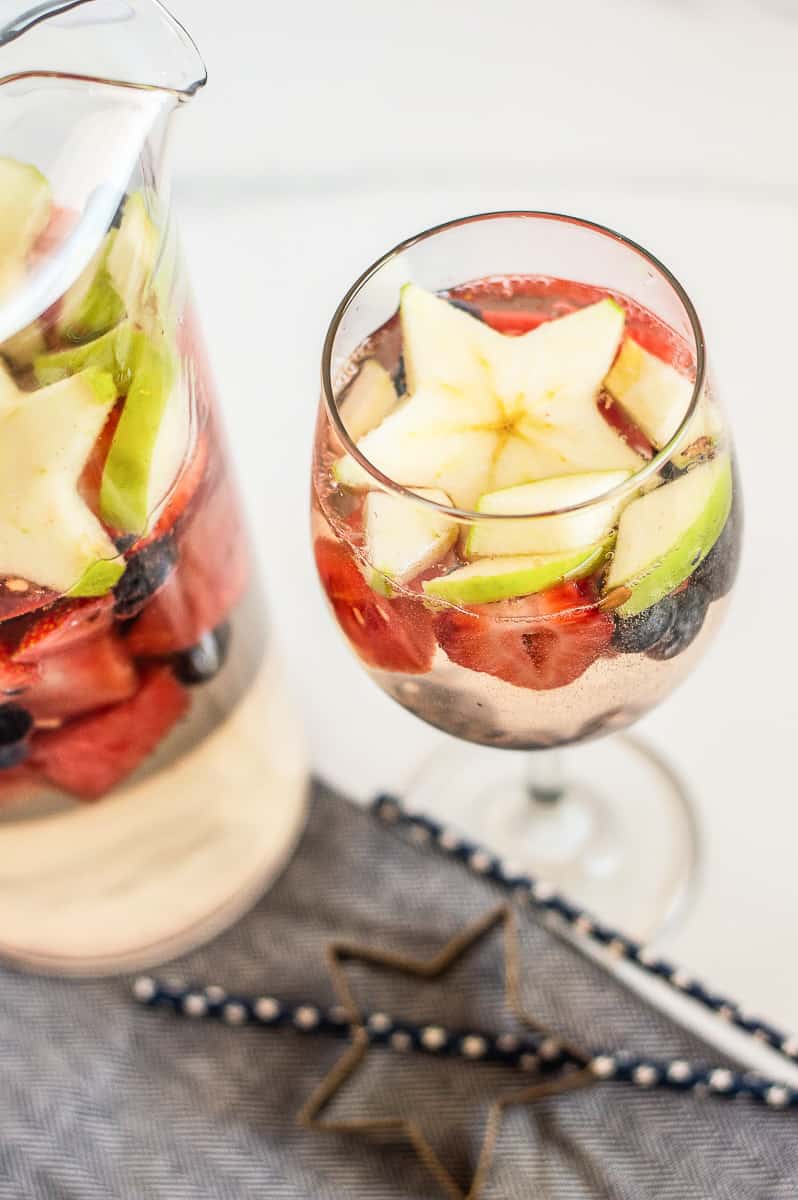 This is our favorite non-alcoholic white sangria recipe that can be made in under 10 minutes. Plus, it is sure to be a crowd pleaser with it's fresh and fruity flavor!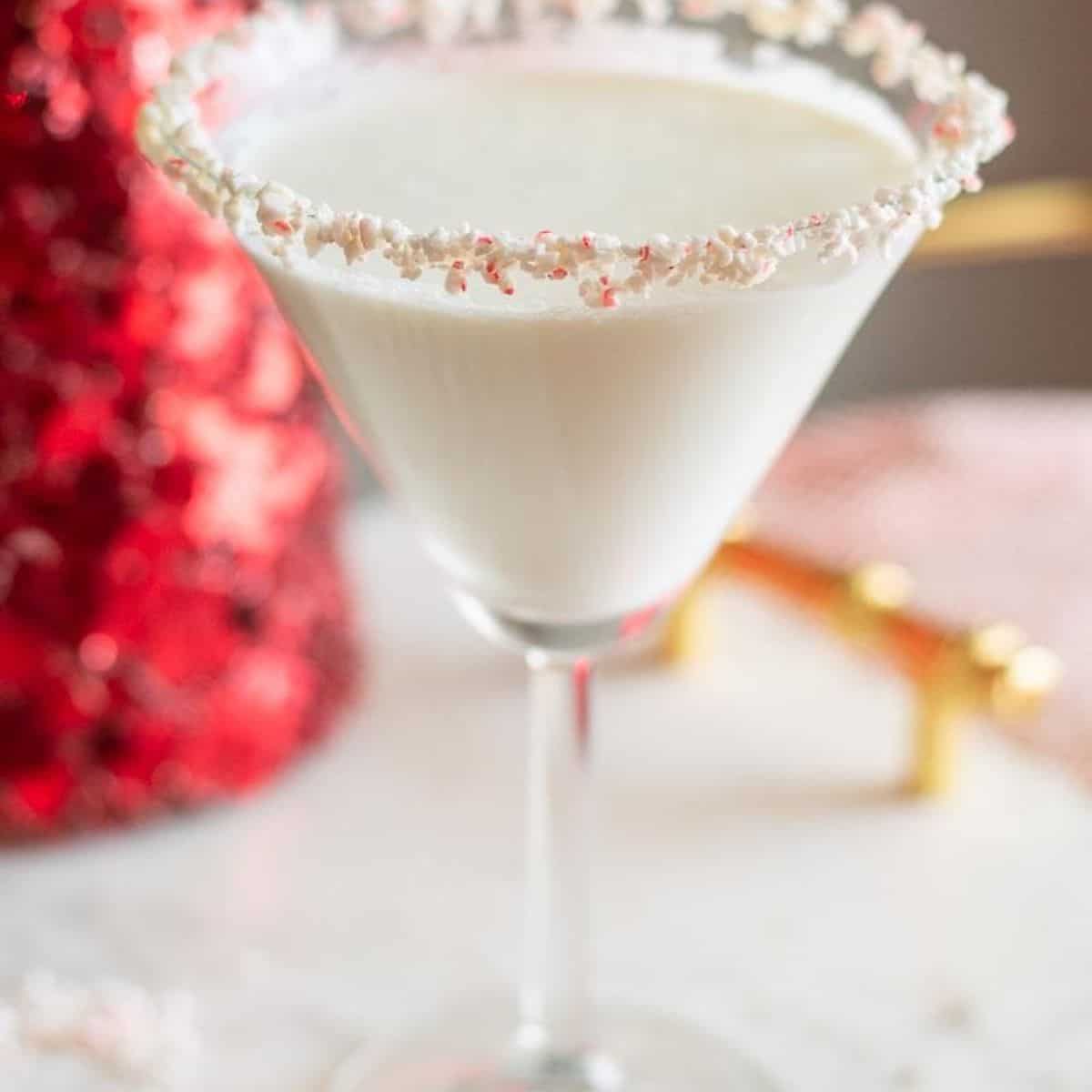 Our candy cane Christmas mocktails make you feel like you are strolling down Santa's driveway in a horse drawn sleigh! It is cool, creamy and perfectly pepperminty…
This fresh raspberry mocktail is the perfect balance of sweet and tart with its fresh fruit flavor. Plus, this simple recipe can be made in 10 minutes! This delicious drink is the perfect way to beat the summer heat.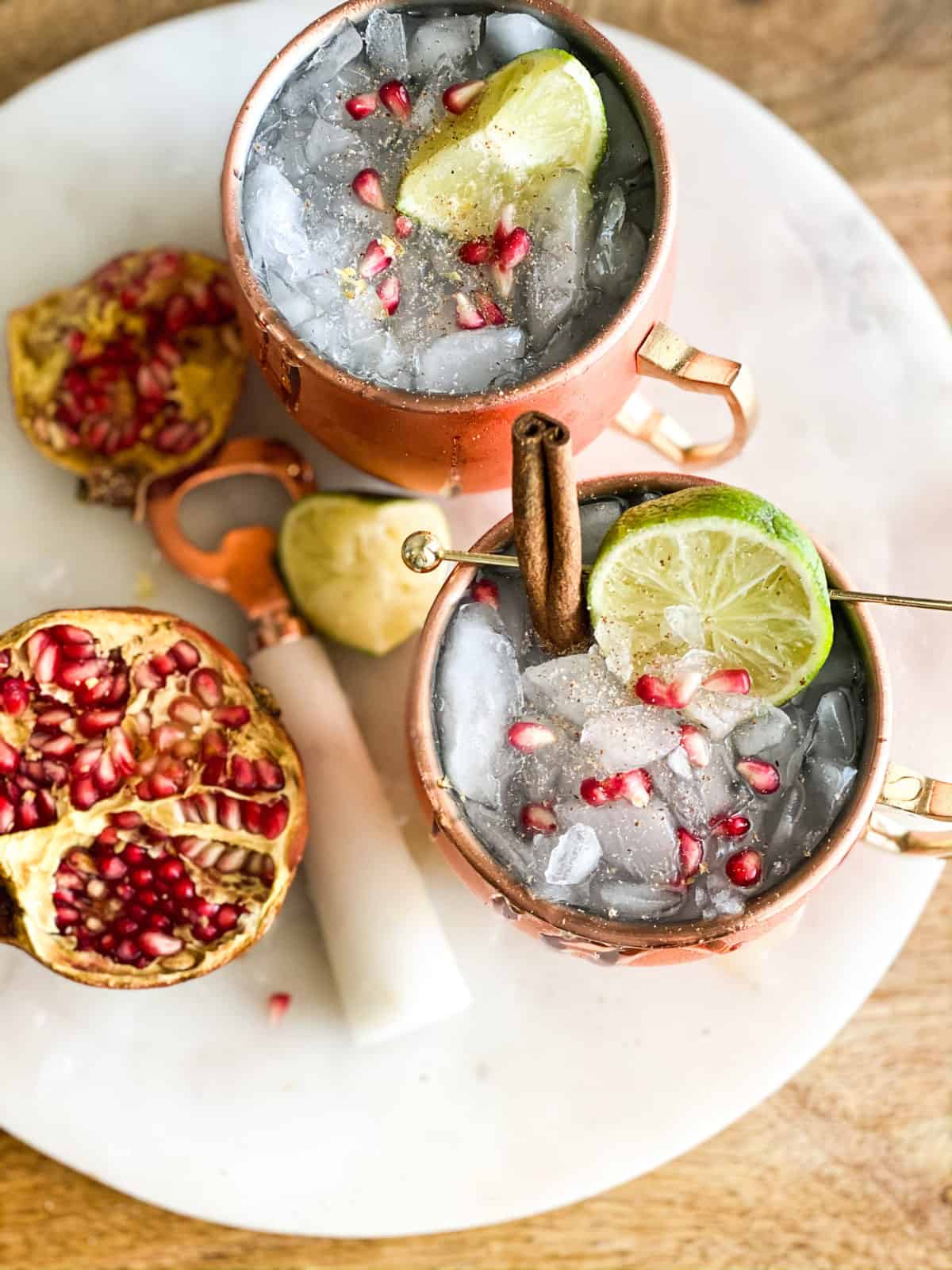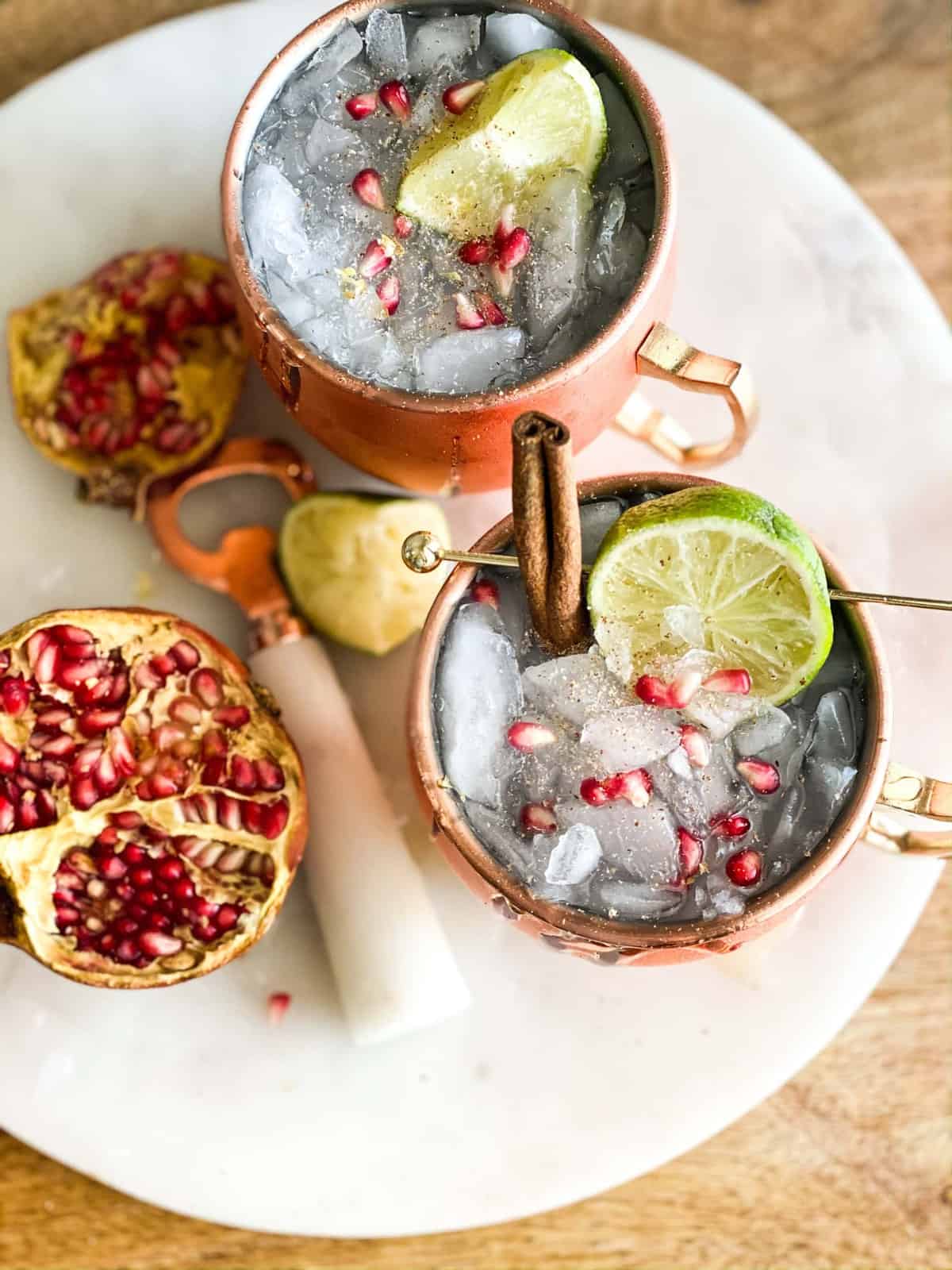 Thanksgiving mocktails are the go to drink this harvest season! Our fresh and gingery non-alcoholic Thanksgiving drink is easy to make and embodies all the best fall flavors.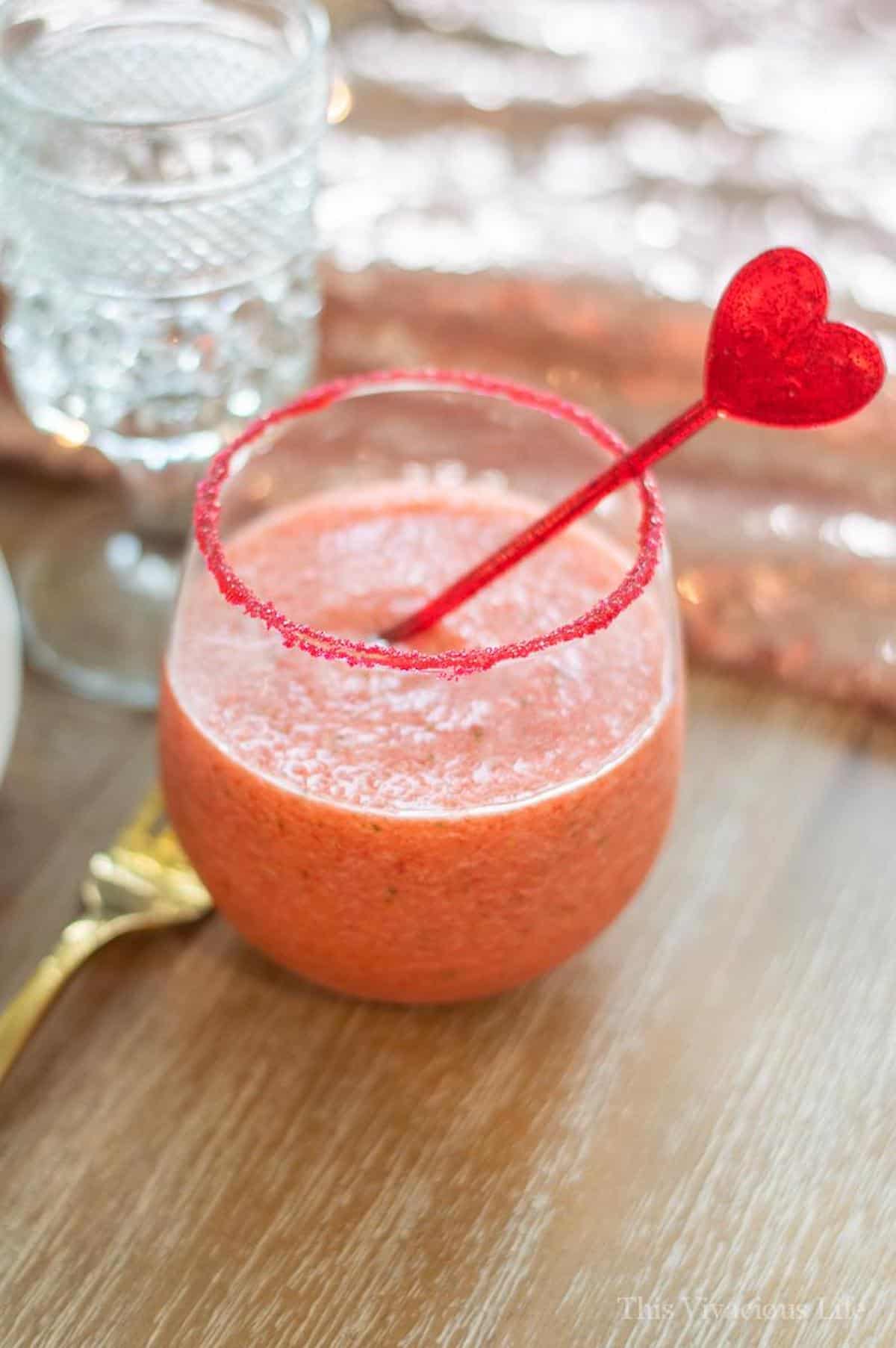 This 3-MINUTE virgin strawberry margarita mocktail couldn't be easier to make and it is sure to be a crowd pleaser! Plus, you will love our twist!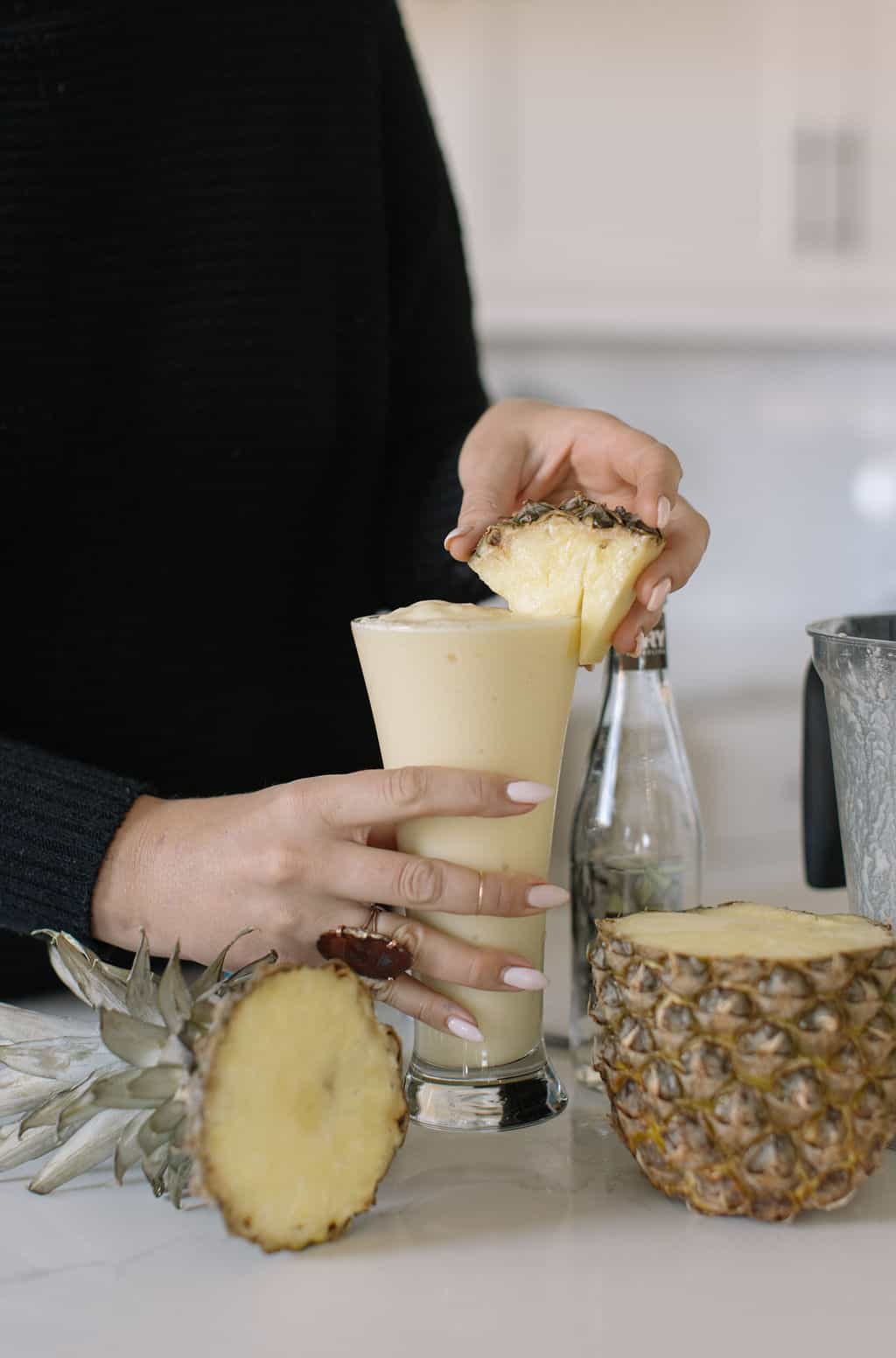 This 5 MINUTE creamy, fruity non-alcoholic piña colada mocktail is perfect for hot summer days! It has all the flavors of the beach but none of the booze. Everyone will love it and can enjoy it together too.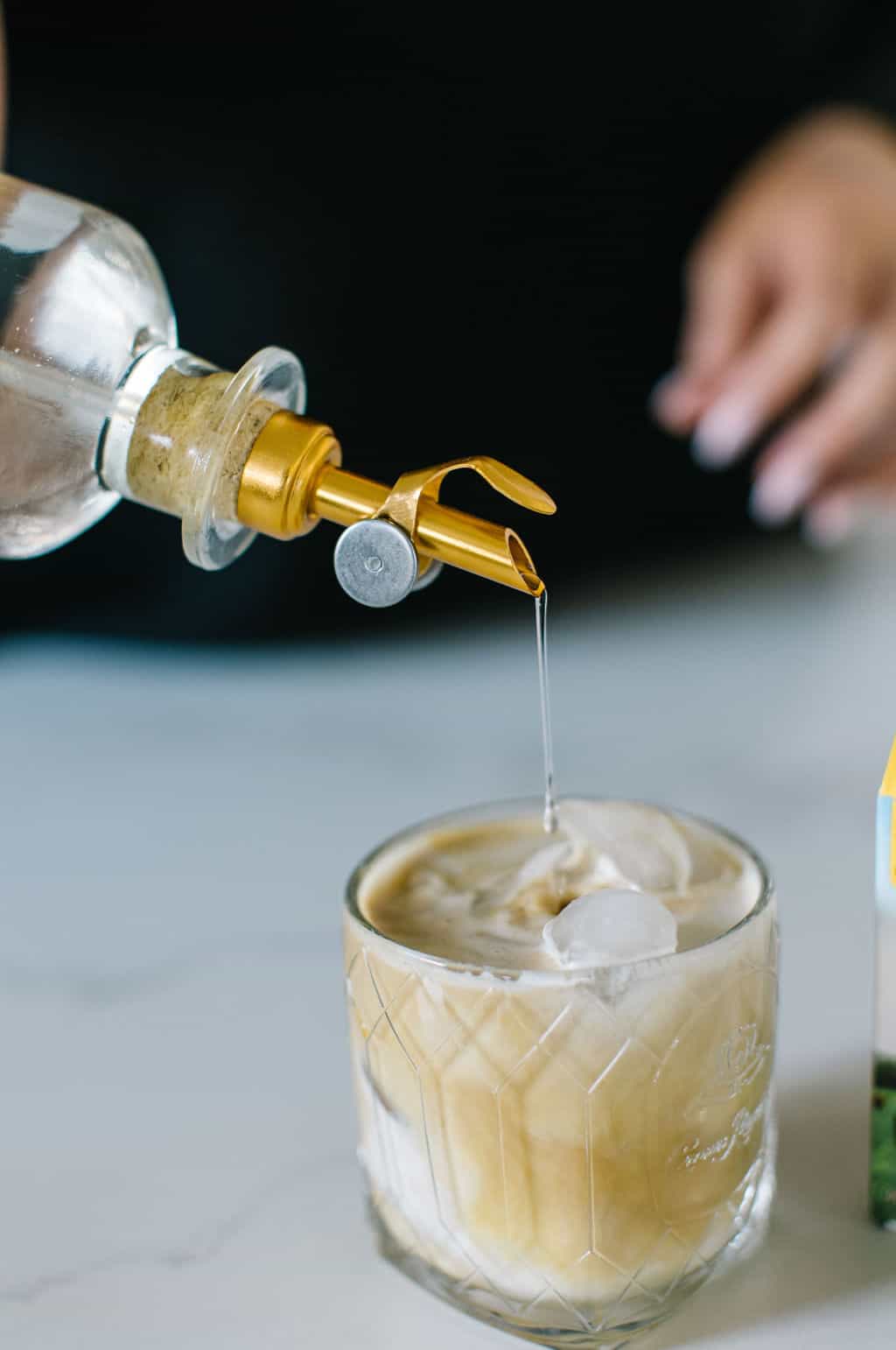 This white Russian mocktail is a family favorite that is easy to make and so delicious! You can make it with coffee but it also works with brewed cocoa beans or coffee flavored syrup if you prefer. Either way, it is going to be delicious!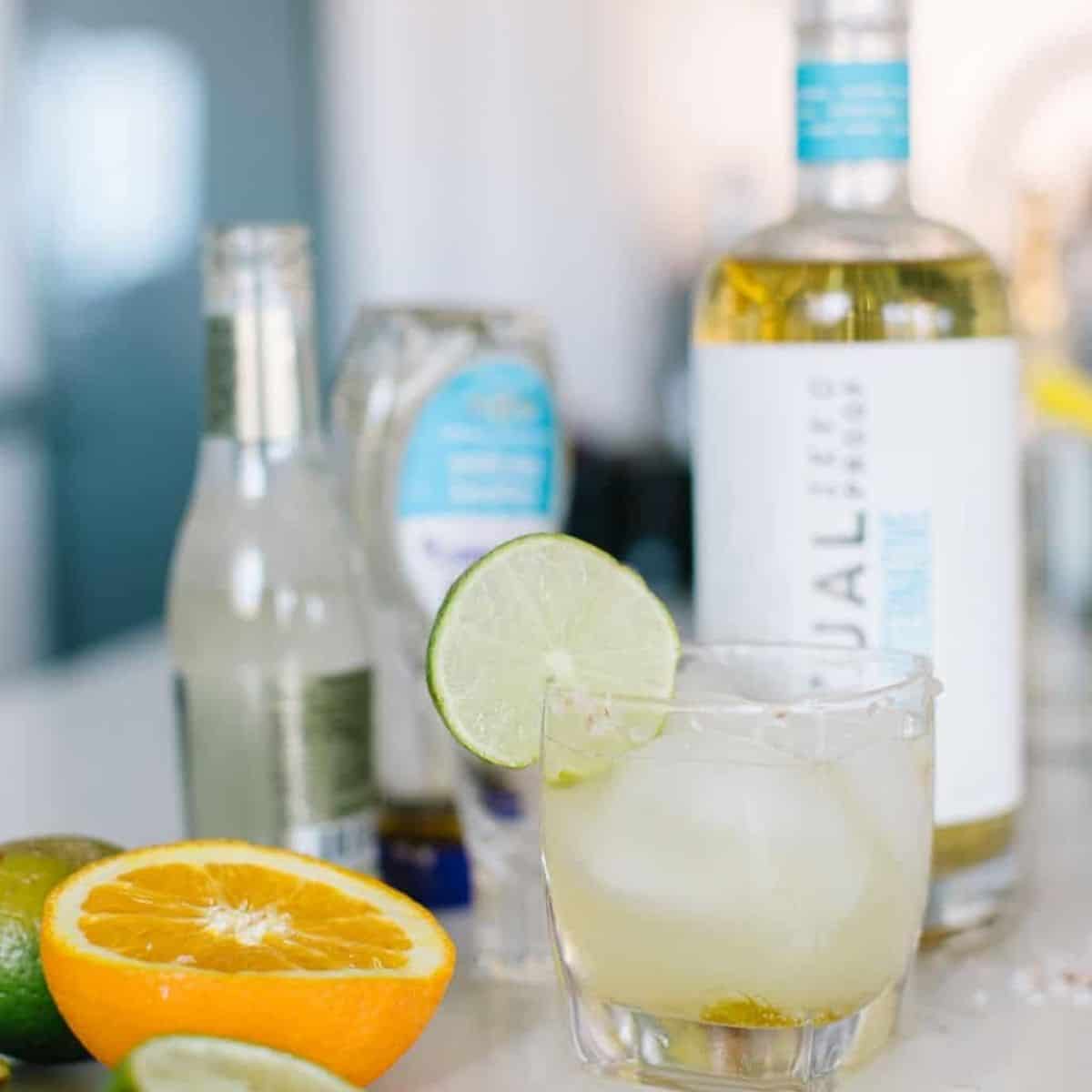 This 5 MINUTE non-alcoholic virgin margarita on the rocks recipe is such a good mocktail and nobody will be able to taste the removal of traditional tequila. This is as flavorful as it gets, just like the real thing!
This grapefruit mocktail with rosemary and honey is a family friendly drink that is both beautiful and delicious.
This yummy Cucumber Lime mocktail features our favorite dry sparkling soda. I absolutely love using it in all kinds of mocktails and recipes. I used the cucumber in this mocktail but we also featured the lavender and vanilla for guests to enjoy.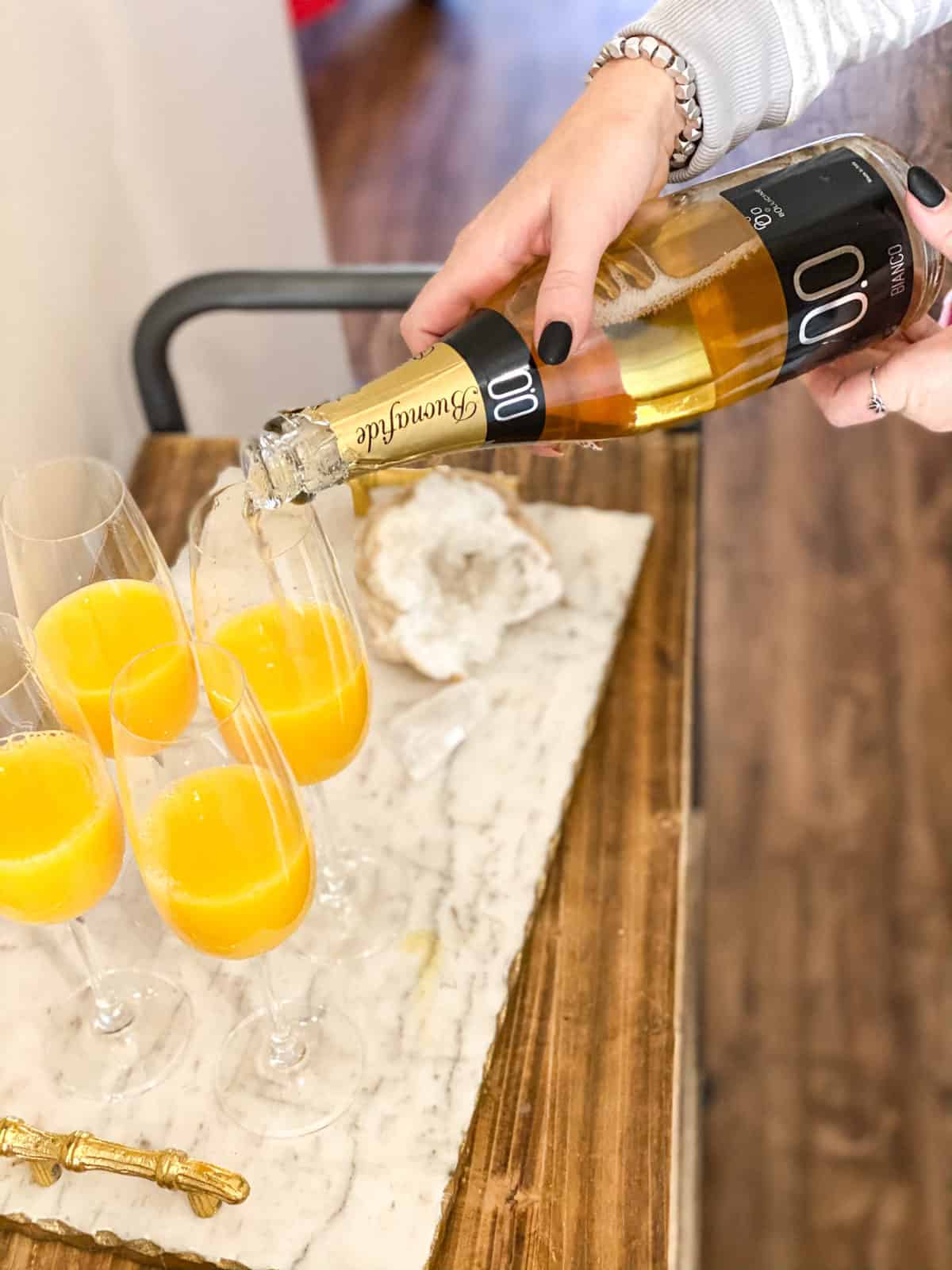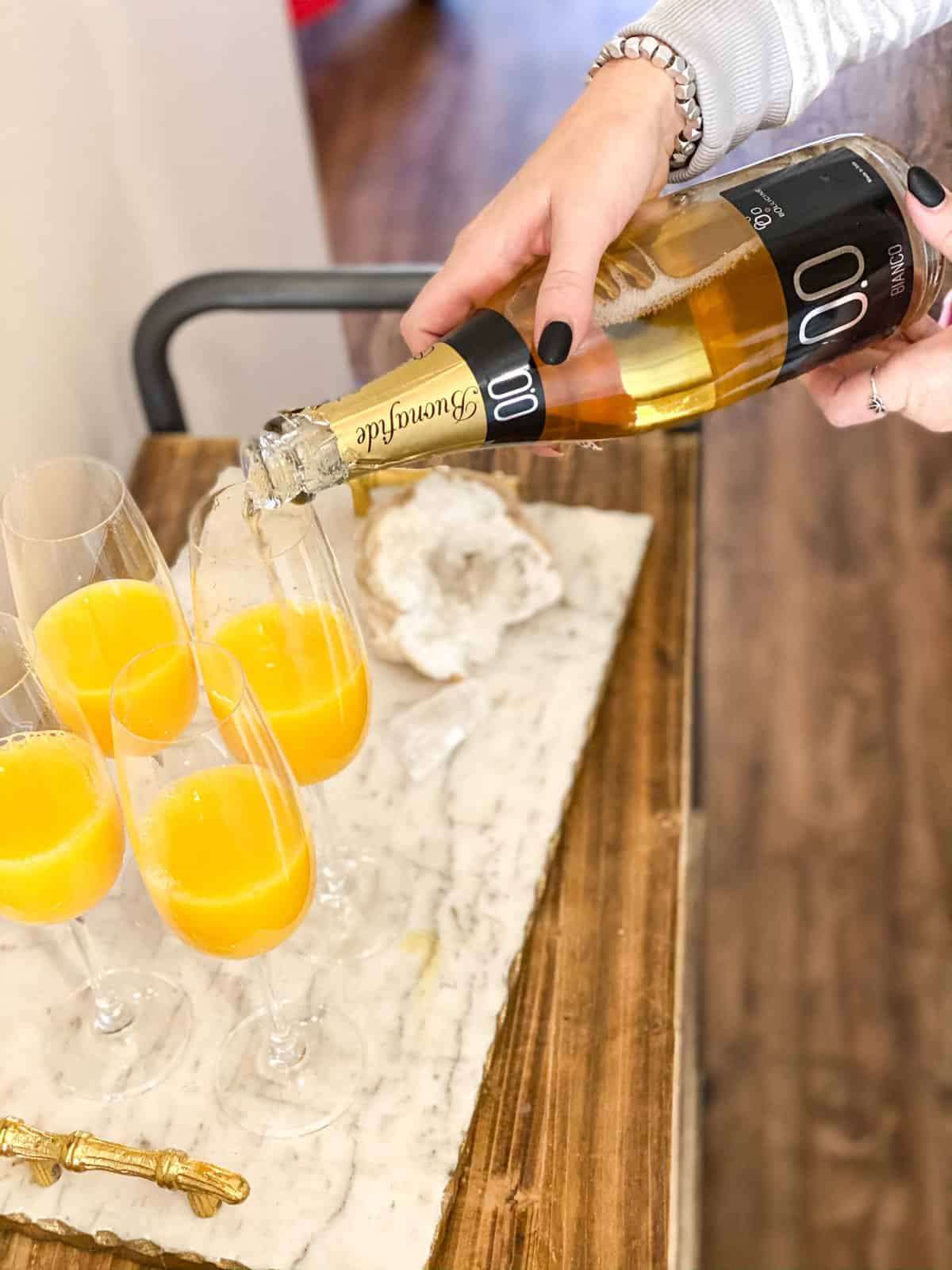 Making a non-alcoholic virgin mimosa recipe is a mocktail that couldn't be easier! With just two delicious ingredients and less than two minutes, its a perfect way to start to your morning or girls brunch.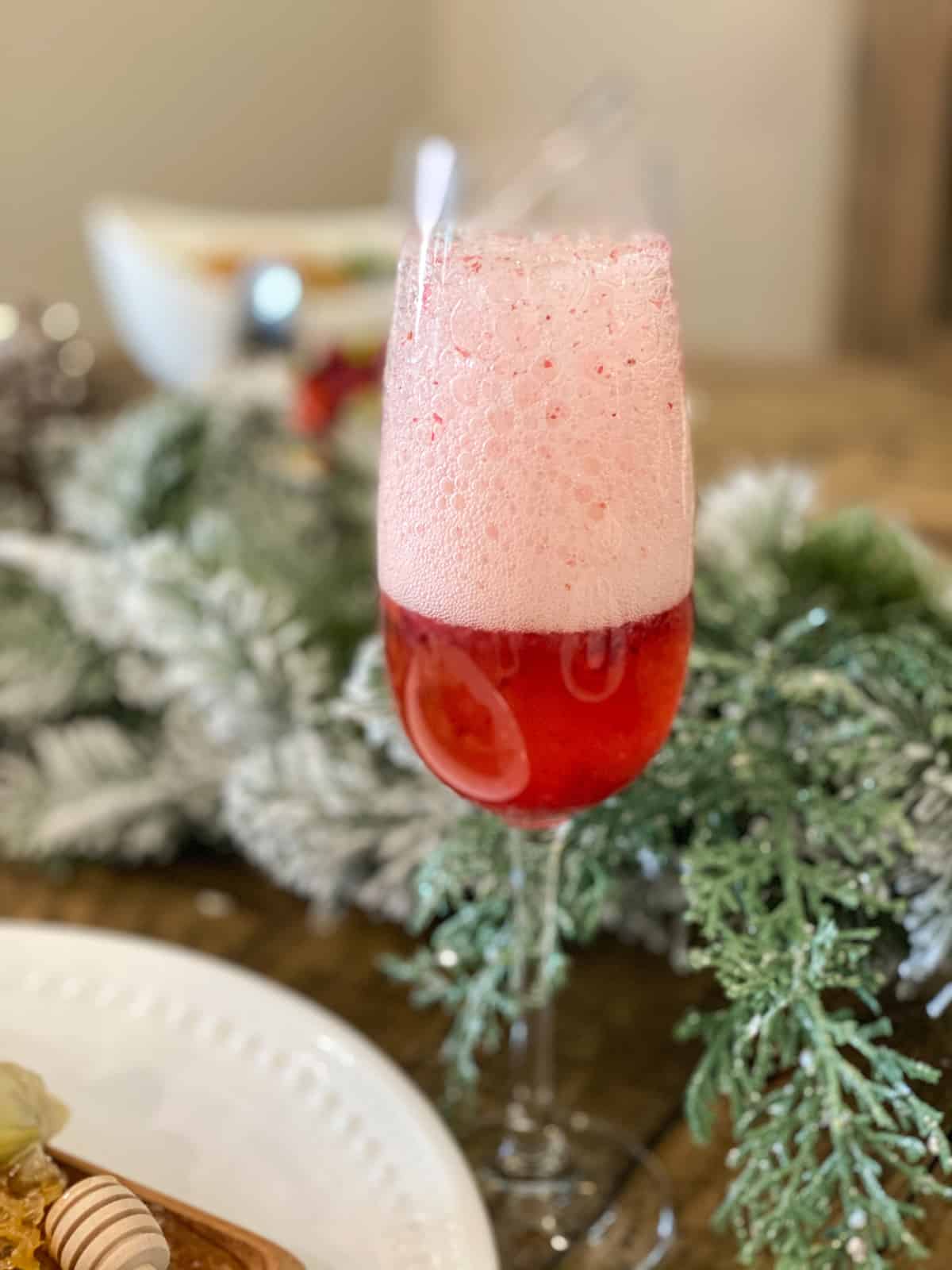 This cranberry mocktail is perfect for any holiday or winter gathering! Cranberry sauce, cranberry simple syrup and pomegranate arils come together beautifully in an artful non-alcoholic beverage. Serve it up at your next holiday dinner party for the perfect toast.
Our non-alcoholic Bloody Mary mocktail is a favorite drink of mine. It is made with fresh tomatoes for optimal flavor. Don't worry though, you can also make it with good organic tomato juice. It is a savory drink that almost looks like a full meal with all the delicious garnish and believe me, nobody will mind that!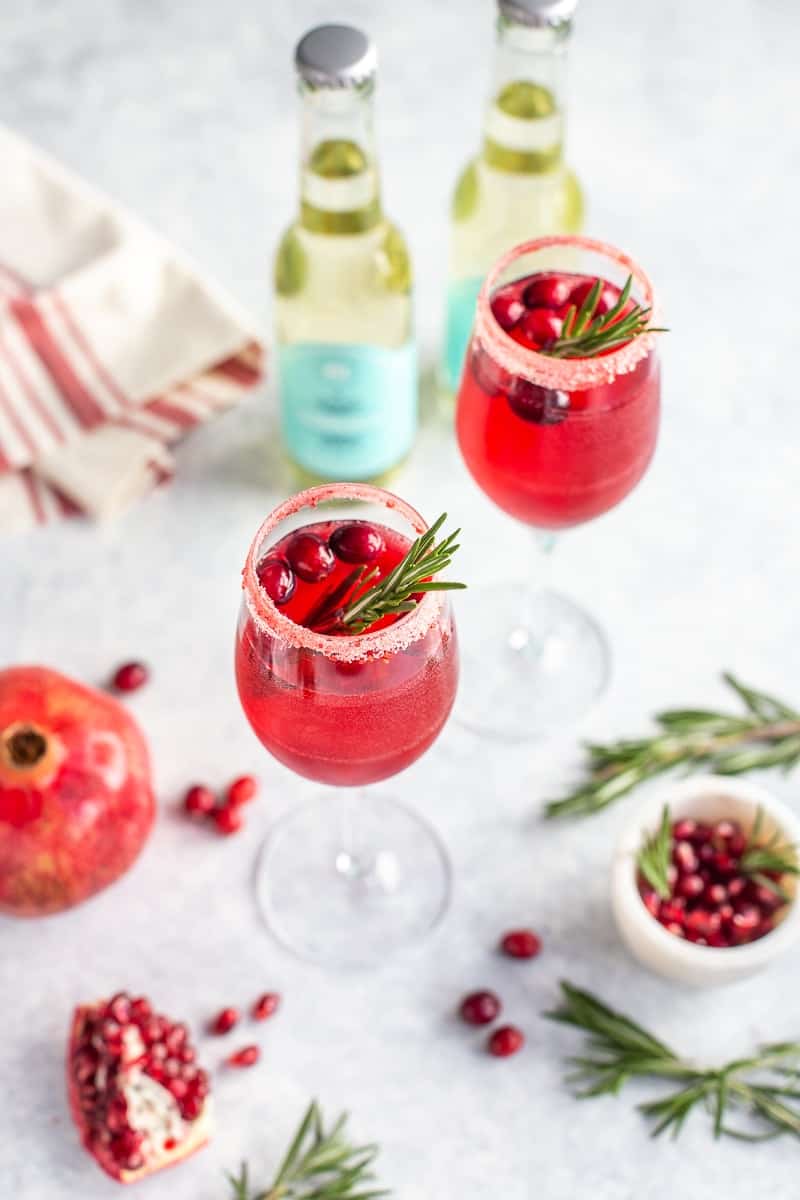 This non-alcoholic prosecco drink with pomegranate and cranberries is the perfect mocktail to serve at any gathering! It not only looks gorgeous but has great flavors as well. Plus, it only takes a few minutes to make.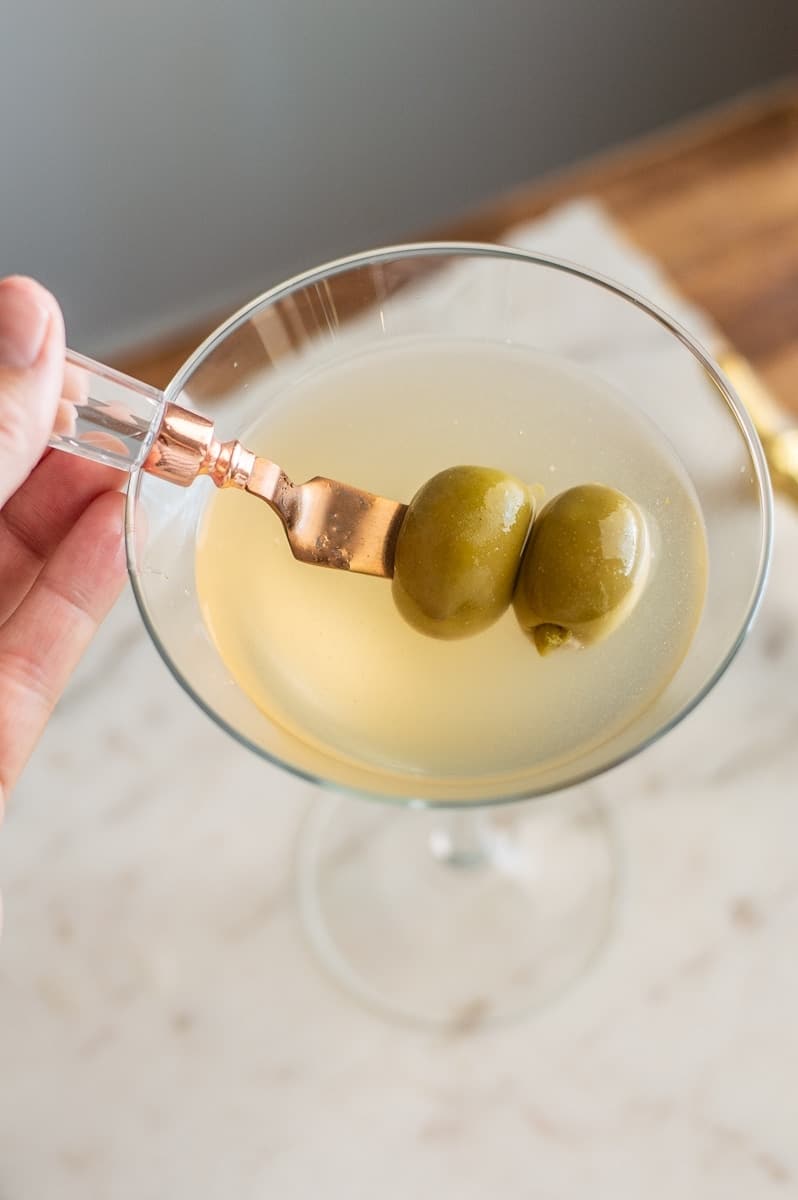 This non-alcoholic vodka and dirty martini mocktail recipe is sure to please any palate. There are only three ingredients and a few simple steps to make this soft cocktail come together.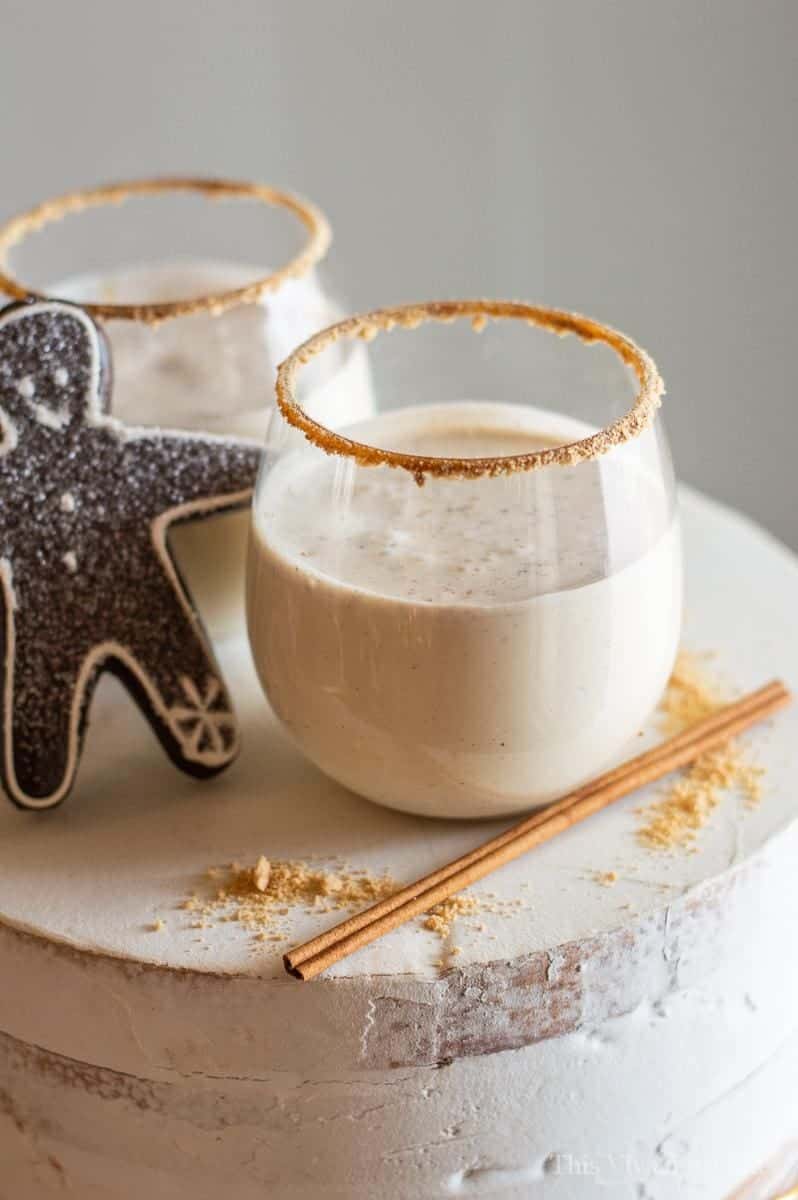 This gingerbread martini mocktail is especially festive for the holidays! It has all the flavor of your favorite Christmas cookies.
Making this non alcoholic mulled wine recipe is the perfect way to get into the holiday spirit. It is a great alternative to hot apple cider or hot chocolate if you are looking to mix things up.
There is nothing better then cool relaxing non-alcoholic drinks on a hot summer day. Non-alcoholic drinks are not only tasty, but their yummy flavors are also relaxing.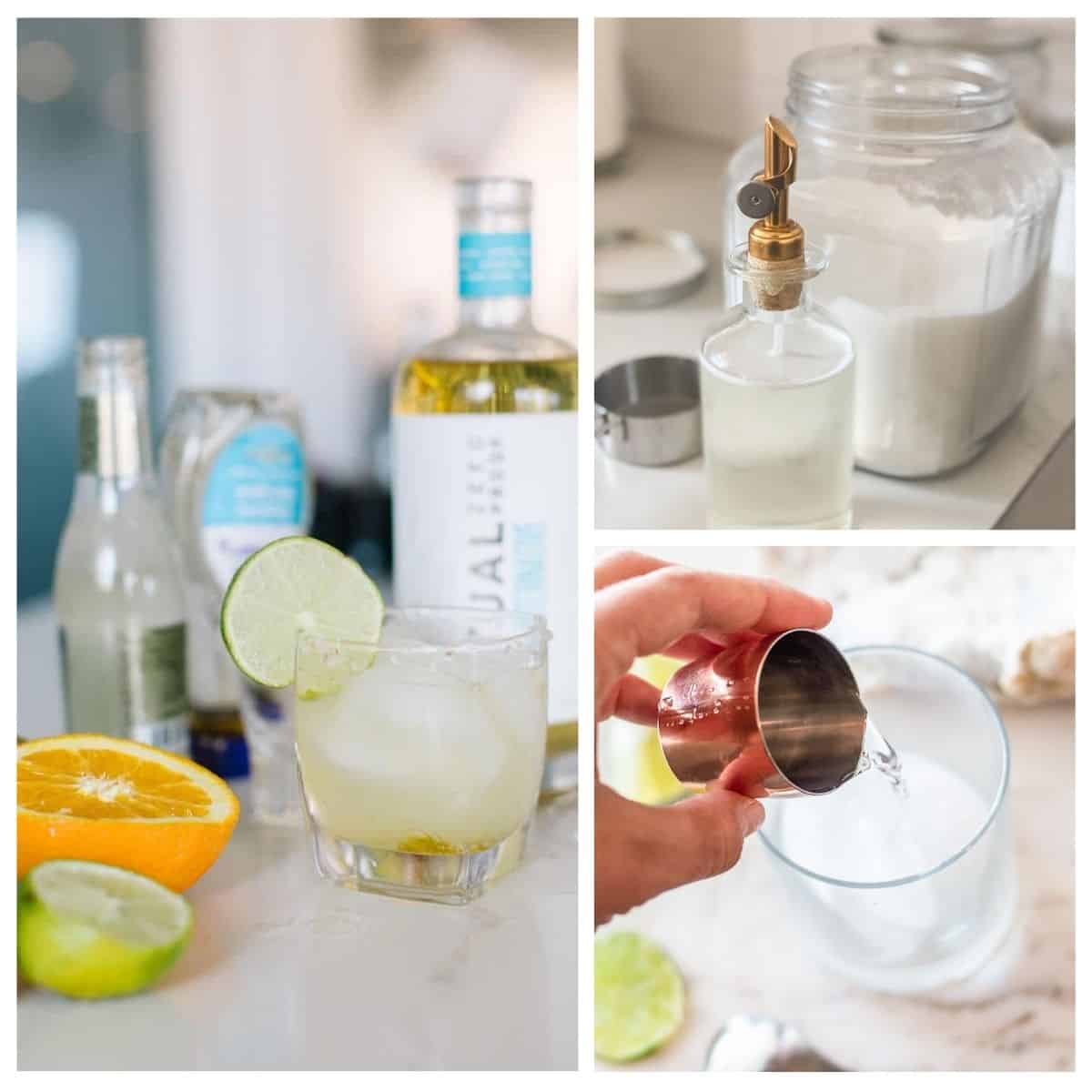 Have you ever wondered what the difference is between a cocktail and a mocktail? Don't worry! Find out the answer to this question and everything else you need to know about cocktails and mocktails in this post.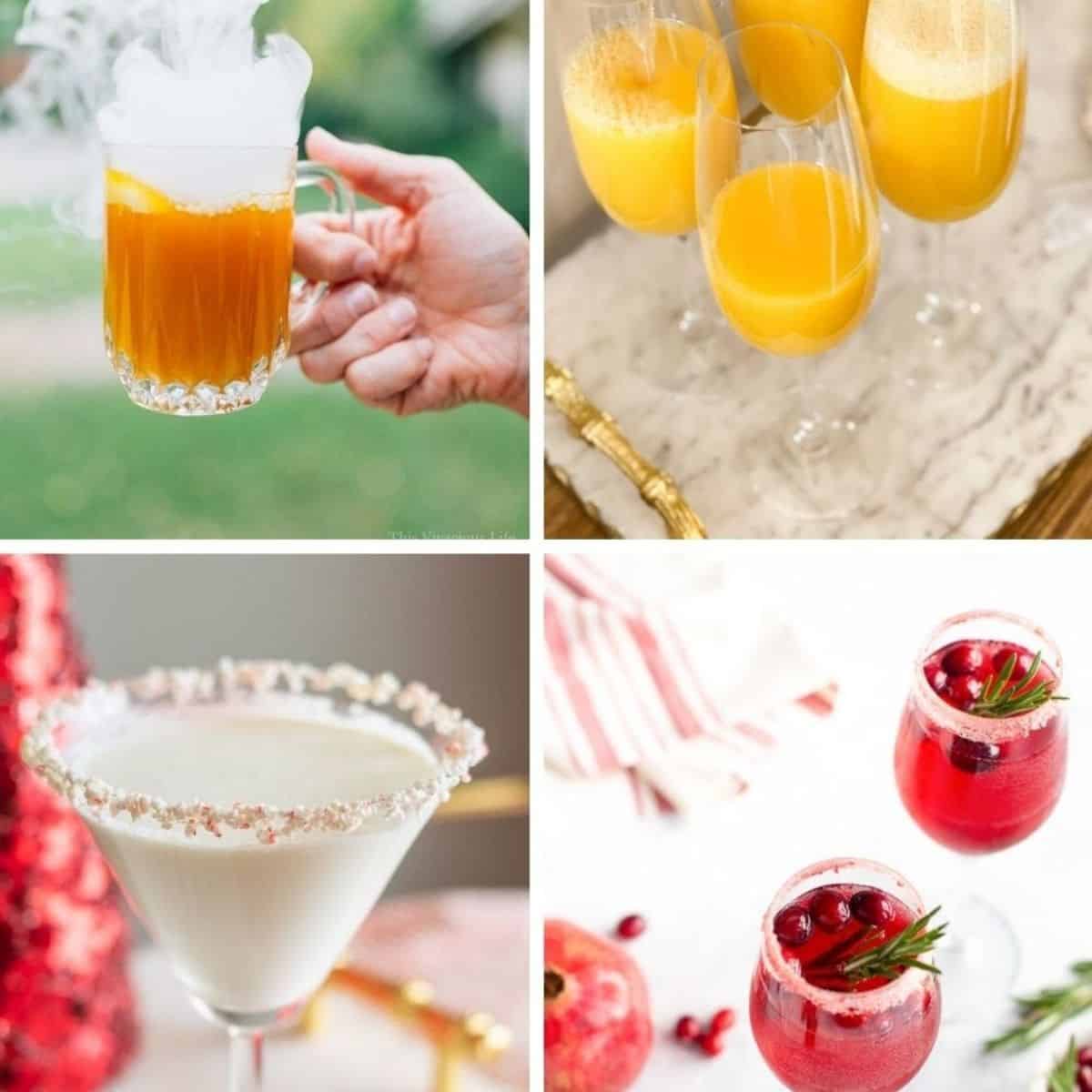 You don't have to have alcohol in your drink for an awesome toast. These non-alcoholic toasting drinks are perfect for all ages and any sized celebration. Grab a fancy glass and pick your favorite tasty drink.
Have you ever wondered, what is a virgin drink? Do not worry! Find out the answer to this question and everything else you need to know about virgin drinks in this article.
Diabetes is a disease that makes eating and drinking difficult. Low sugar drinks and non-alcoholic beverages are great options for diabetics because they are healthy for them and will keep their blood glucose levels normal. Keep reading to find out all you need to know (and more) about non-alcoholic drinks for those with diabetes.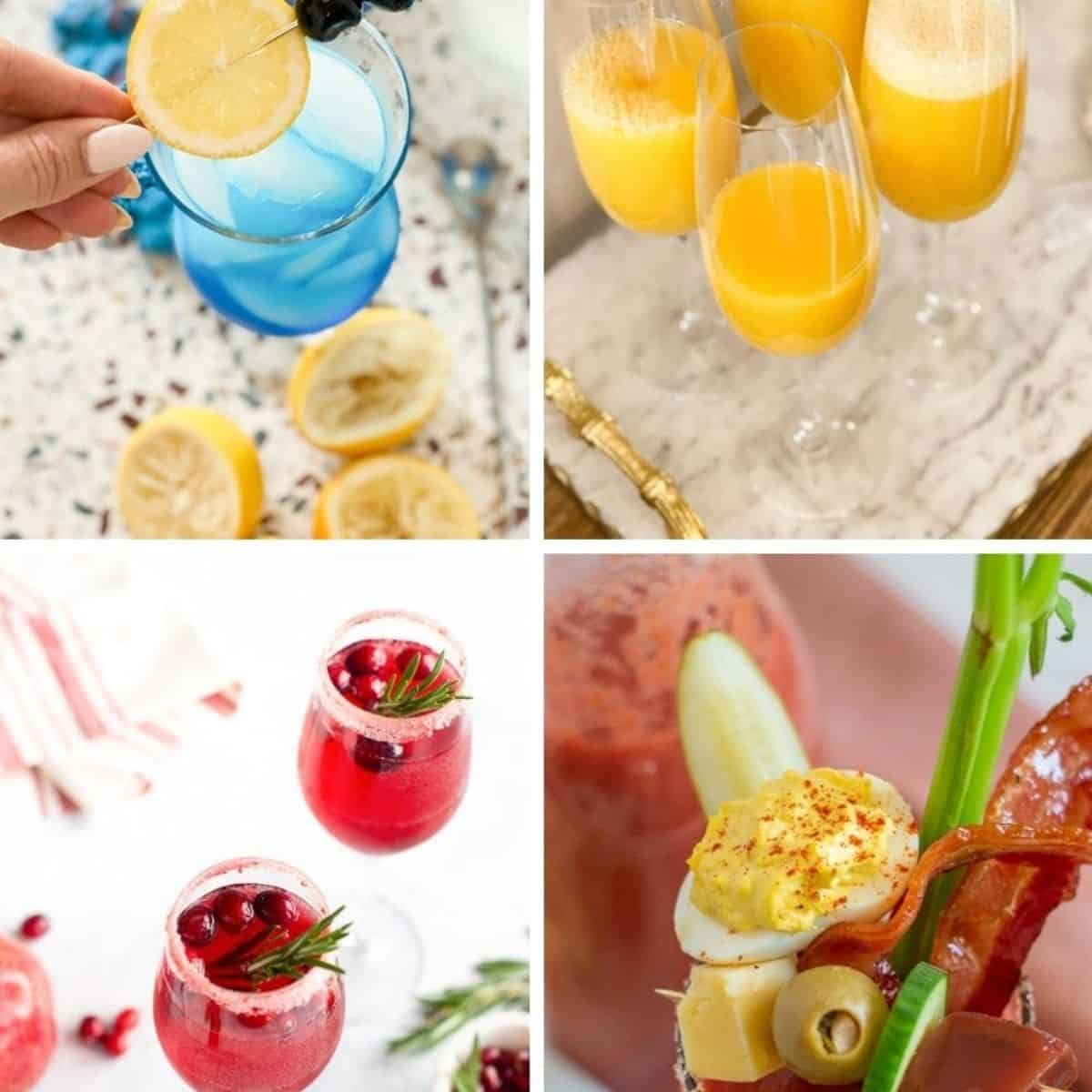 Non-alcoholic cocktails are fun to make and perfect for any occasion. You're guaranteed to find a mocktail that works for you on this list of popular virgin drinks.
Have you ever wondered what sparkling non-alcoholic drinks are and what the purpose of them are? Keep reading and not only will you find out all about non-alcoholic beverages, you will also get all of the recipes for my delicious sparkling non-alcoholic drinks.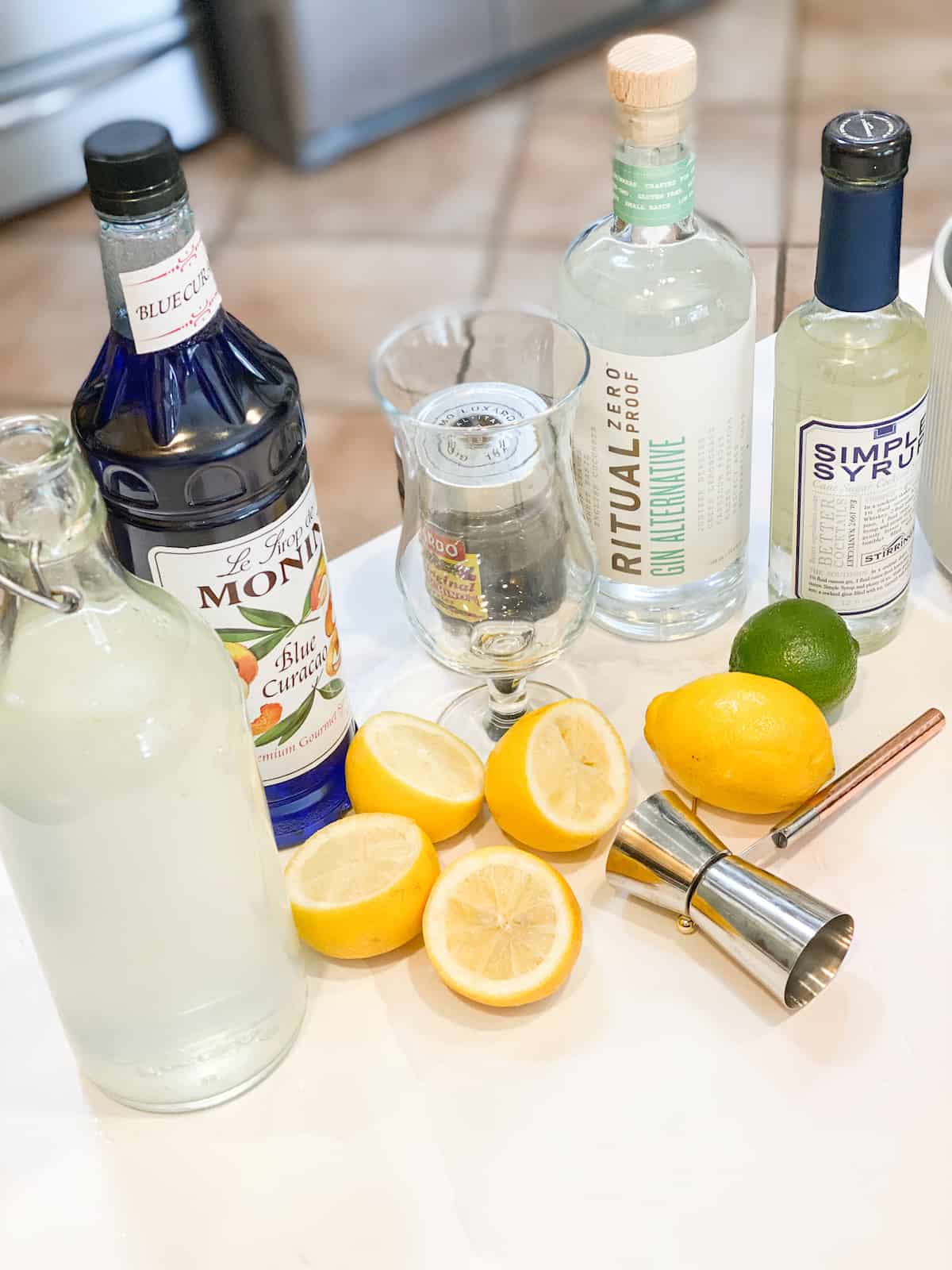 Have you ever wondered, what is a mocktail? Don't worry! Find out the answer to this question and everything else you need to know about mocktails in this article.