This witches night out Halloween party was full of spooky fun.
Every group of gals deserves a witches night out Halloween party and we are going to show you just how to do it…
This witches night out Halloween party was so much fun! As the hostess I especially loved that it required very little effort on my part.
The first key is to hosting it at a time when you are already going to have your Halloween decorations set out. For me this party was the start of putting out our decorations. The next day the kids and I finished putting more out.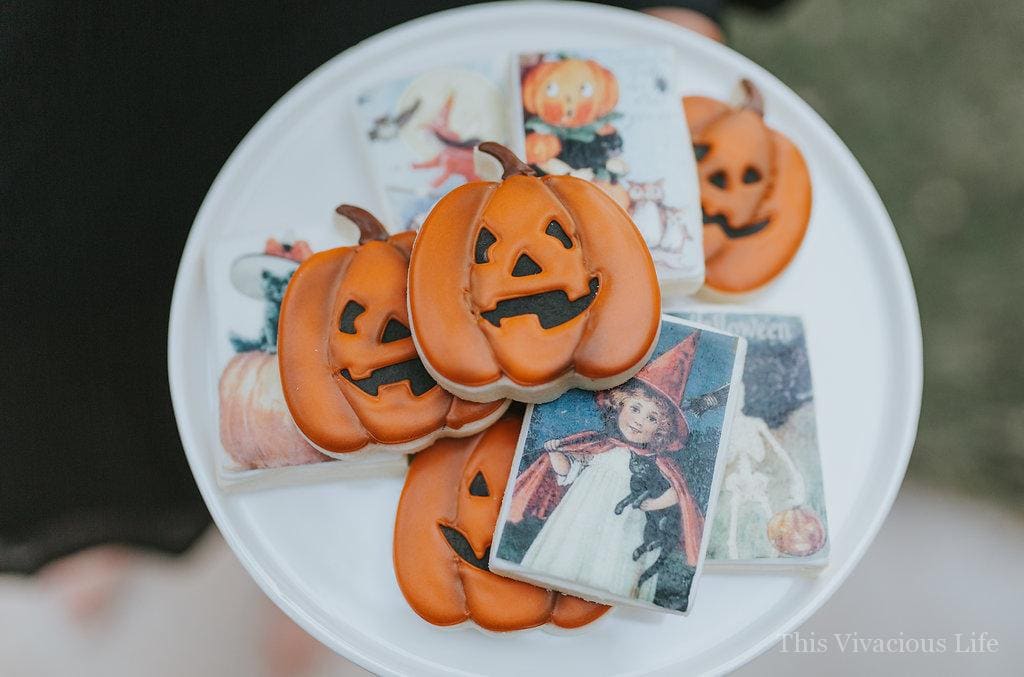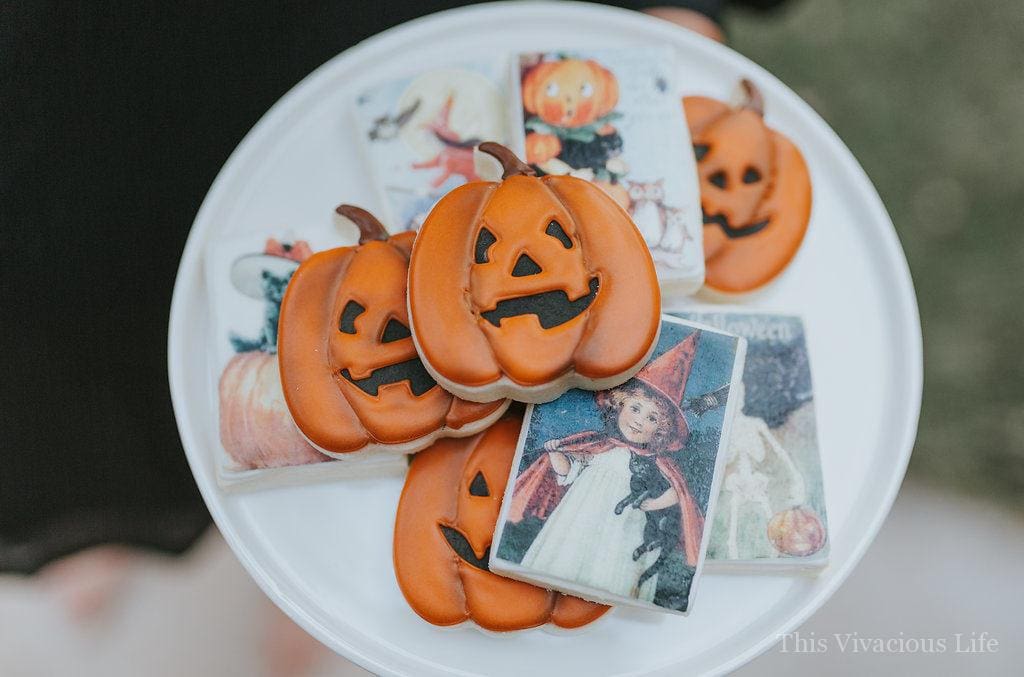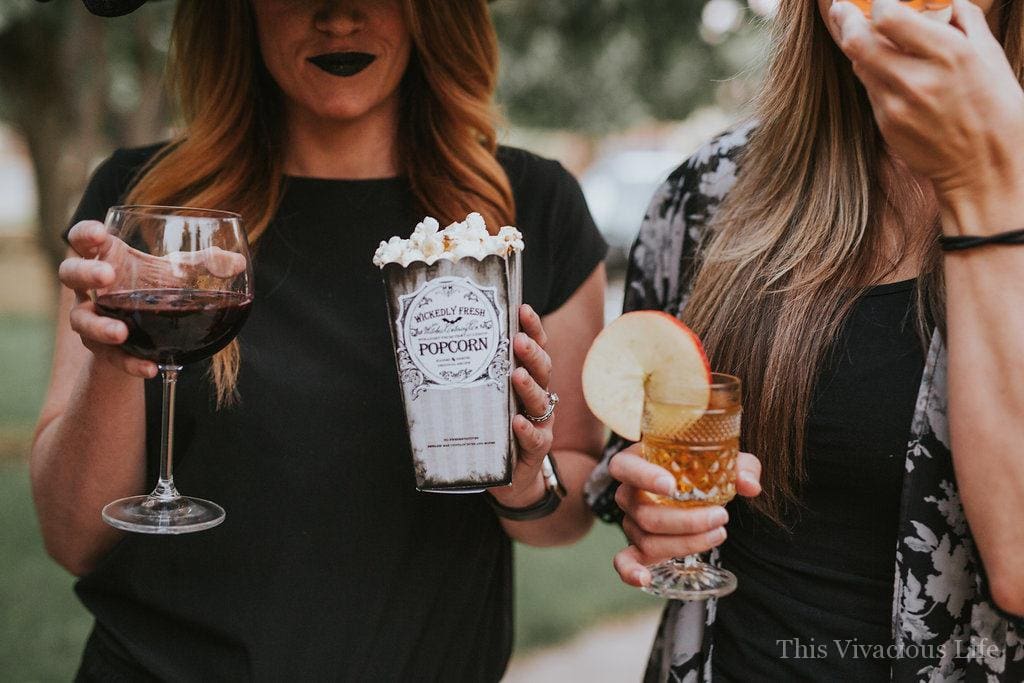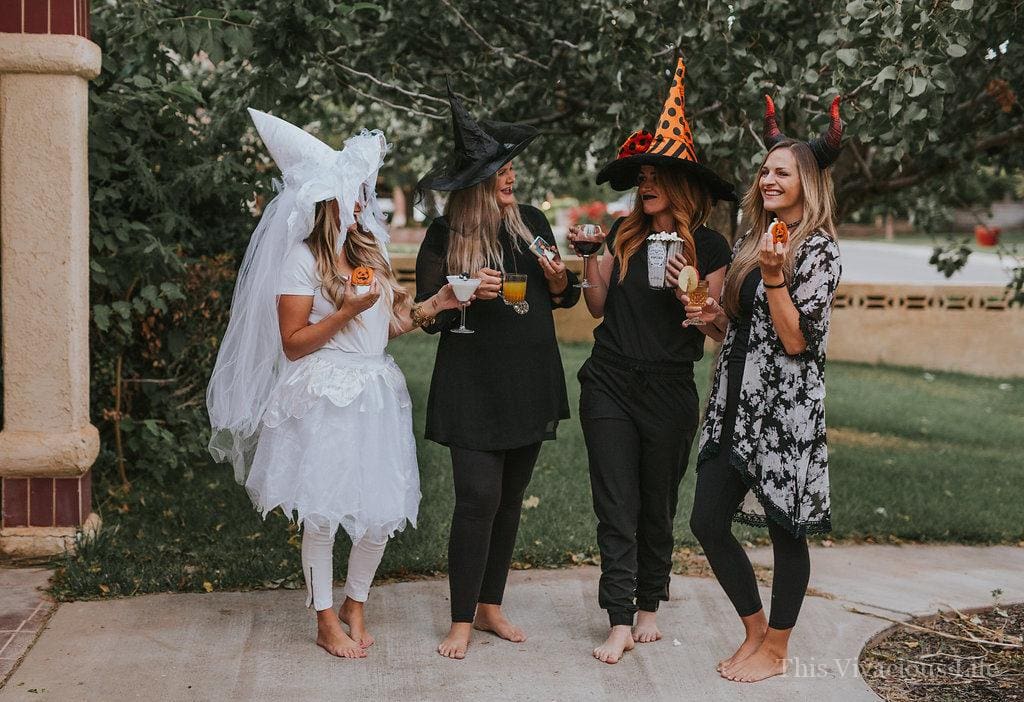 Since it was a evening witches night out Halloween party, a full meal wasn't necessary. I was able to focus on four delicious mocktails and some snacks.
I chose a big witches cauldron full of popcorn. We also had a bunch of fun little Halloween candies to mix in for a sweet and savory snack.
The Loralee Lewis witches popcorn boxes were a darling accompaniment to this bar. They matched the cute invitations from her line as well.
Of course, no party of mine would be complete without themed gluten-free sugar cookies from my friends over at Enchanted Cookie Boutique.
This time we chose a vintage looking pumpkin as well as old Halloween prints on edible paper. They turned out so cute and as always, were absolutely delicious!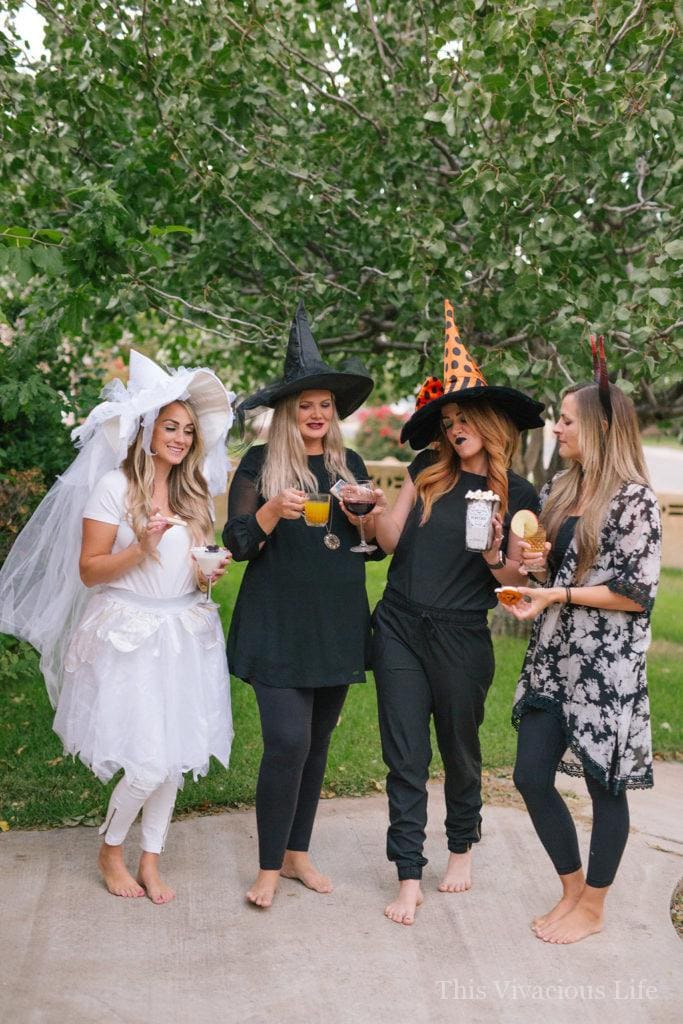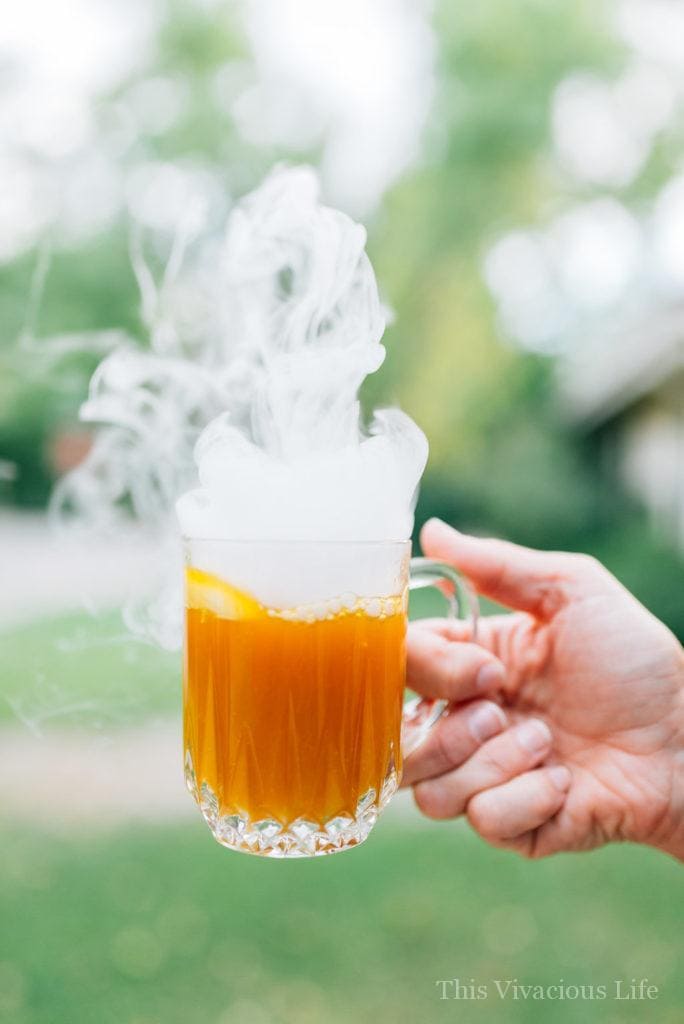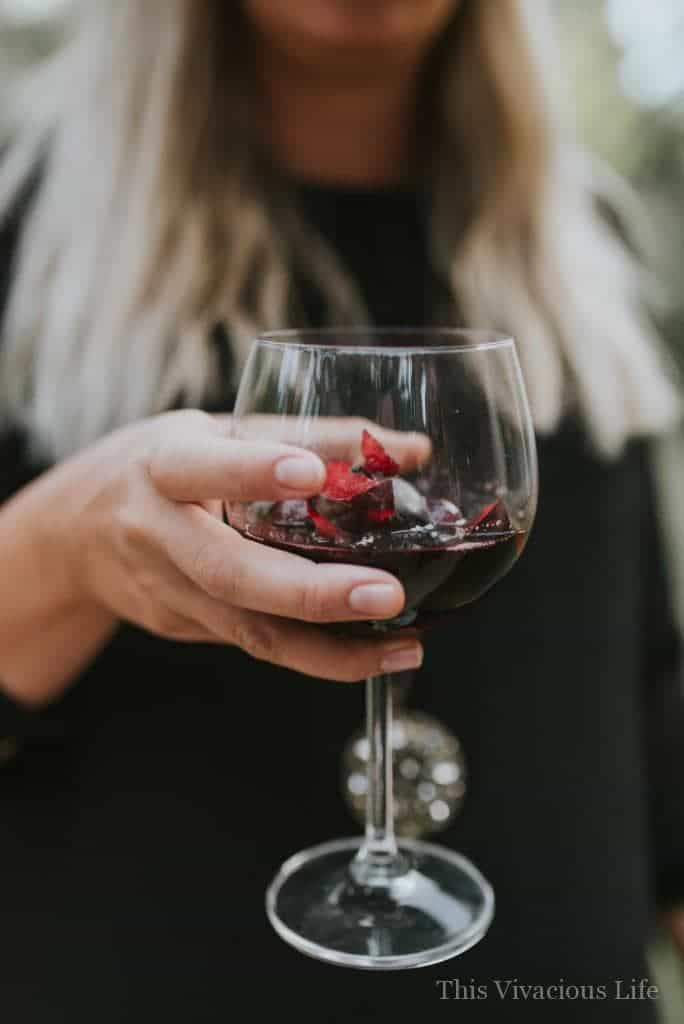 For this witches night out Halloween party, I really wanted the mocktails to be the star. I first chose this delicious dark sangria from Eden over at Sugar and Charm.
I simply replaced the regular wine with a non-alcoholic red and it was my favorite drink of the night! The plums, black grapes and blackberries made for a very eerie drink.
Next up was this ghostly smoking white Russian. Ive included the recipe for this one below as it was my second favorite drink of the night. It was creamy, cool and perfectly sweet.
In addition to these two drinks, we also made up a pumpkin punch and classic cinnamon apple cider. I served each drink in a different cup and styled it in its own space for some pizzazz!
I definitely think we accomplished our goal of having the mocktails be the shining star of the evening.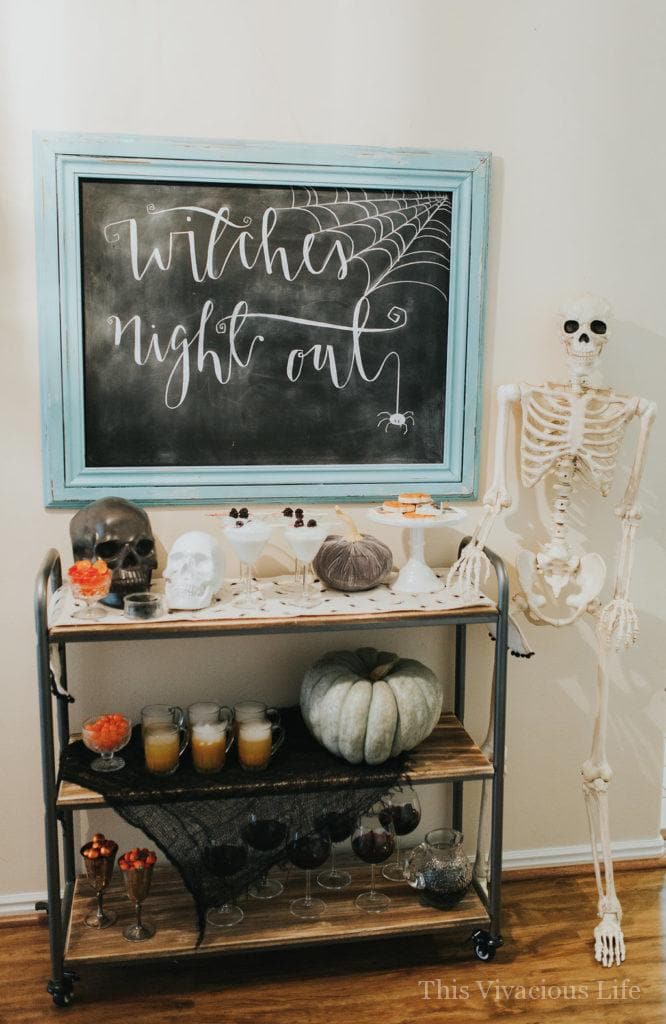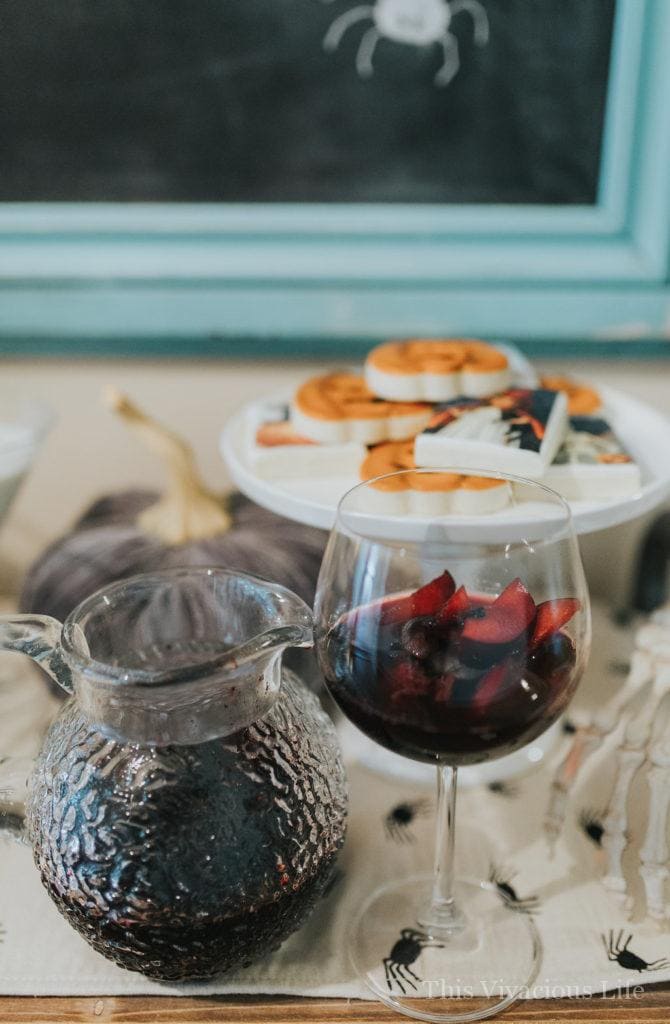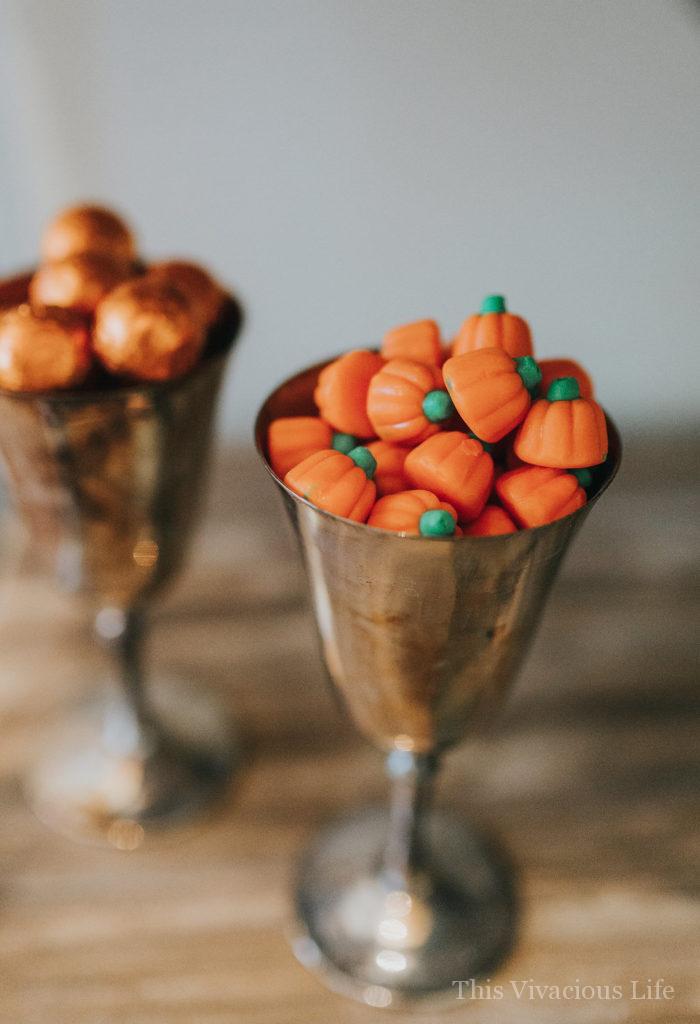 I asked the gals to come in their best which you tired it was so fun to see the variety. We even had maleficent and a white witch. The one thing that would've went perfectly with this party that I didn't think of until the day after, was putting a witches hat on my poseable skeleton. That's OK though now you guys can learn from my mistakes.
No matter what you choose to serve or how you choose to serve it, a witches night out Halloween party is sure to be a hit!
If you like this, be sure to check out these…
Spooky Sandwich Halloween Party
Halloween Mom n Me' Brunch
Little Witches Tea Party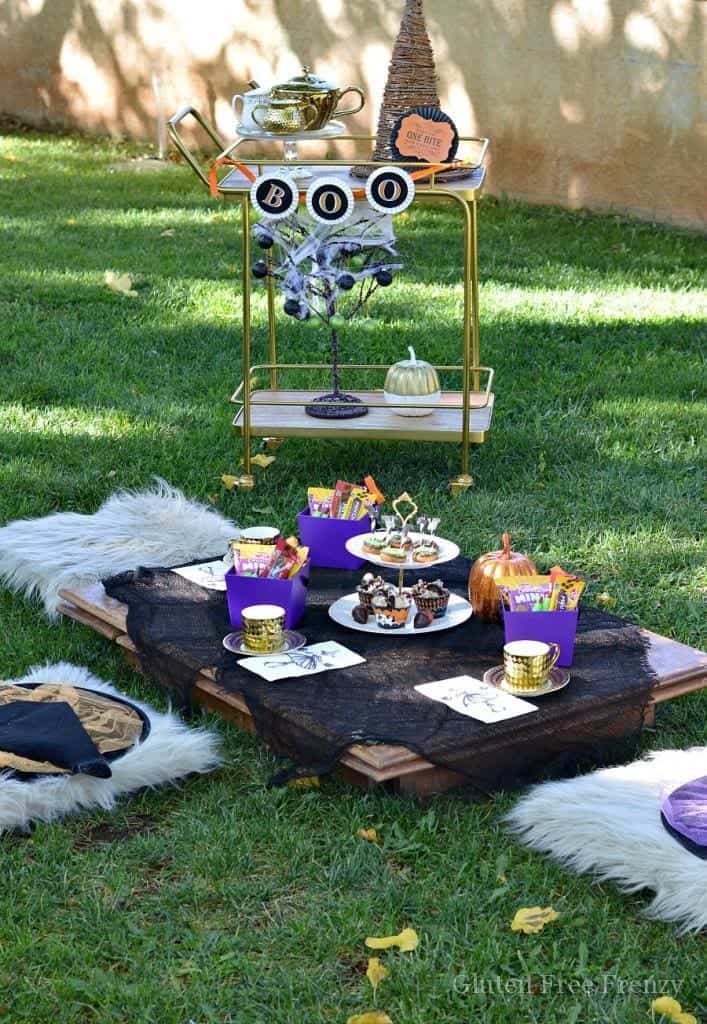 Photos by Amie Pendle