This witches night out Halloween party was full of spooky fun! You can easily re-create it for your favorite girlfriends for a memorable night.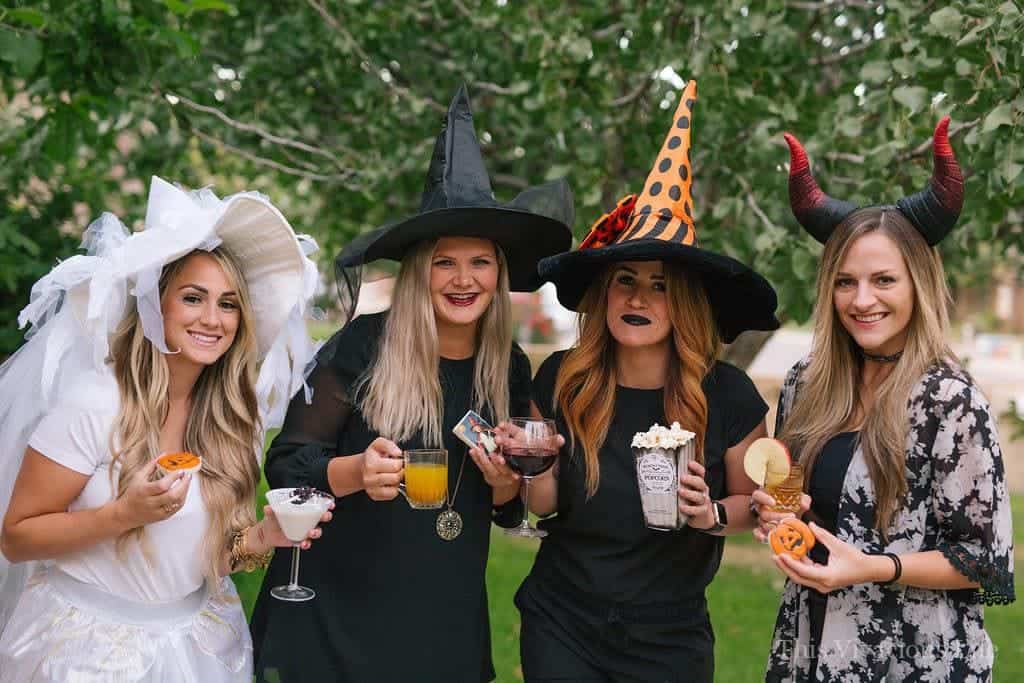 Witches Night Out
This witches night out Halloween party was so much fun! As the hostess I especially loved that it required very little effort on my part.
Truly every group of gals deserves a witches night out Halloween party and we are going to show you just how to do it…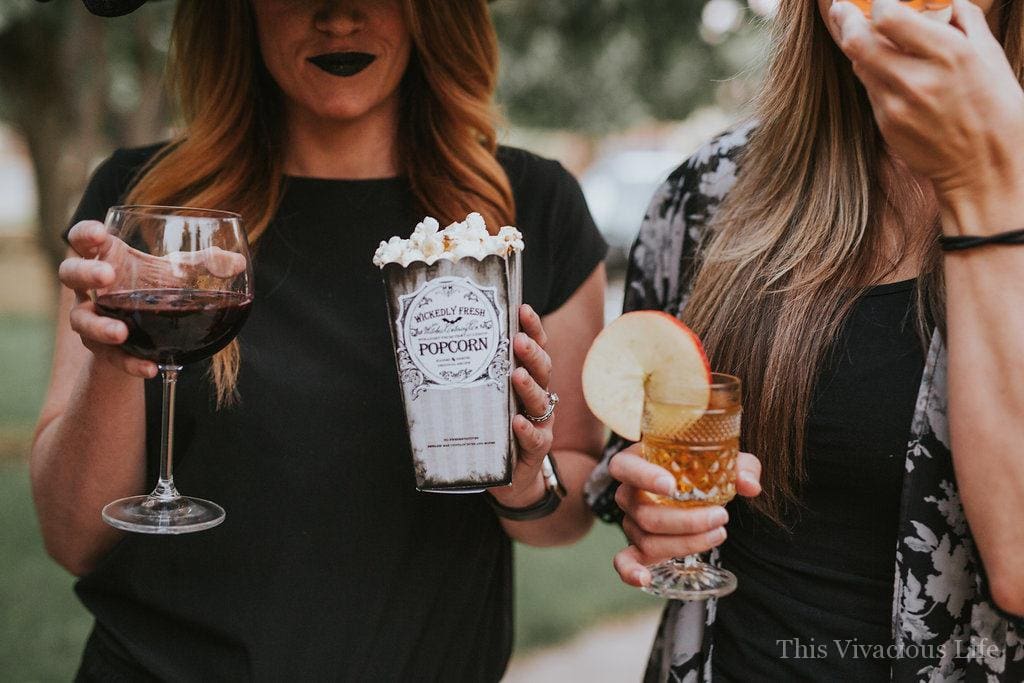 Here are a few key things to keep in mind when hosting a witches night out Halloween party:
Host at a time when your decorations will already be out
No need for a full meal, a few delicious Halloween Mocktails and the BEST gluten-free Halloween treats will do
Encourage costumes!

We had classic witches, maleficent and even a white witch.
Subscribe to This Vivacious Life
Receive a free e-book of Instant Pot recipes!
Choose one themed treat that will really POP! These vintage looking pumpkins as well as old Halloween prints on edible paper from Enchanted Cookie Boutique were so cute and absolutely delicious!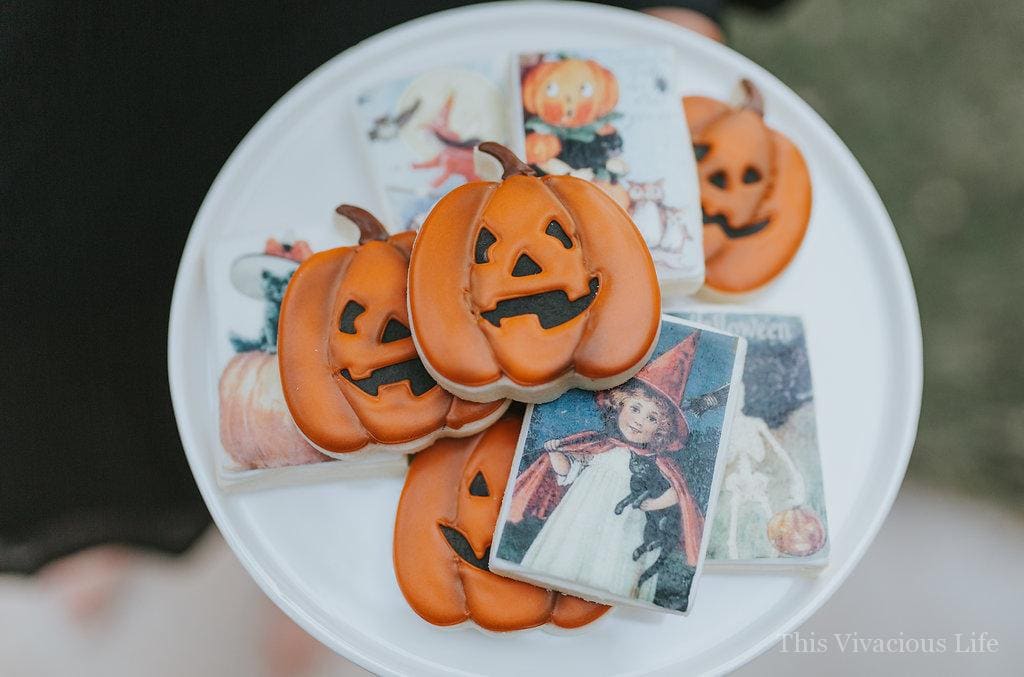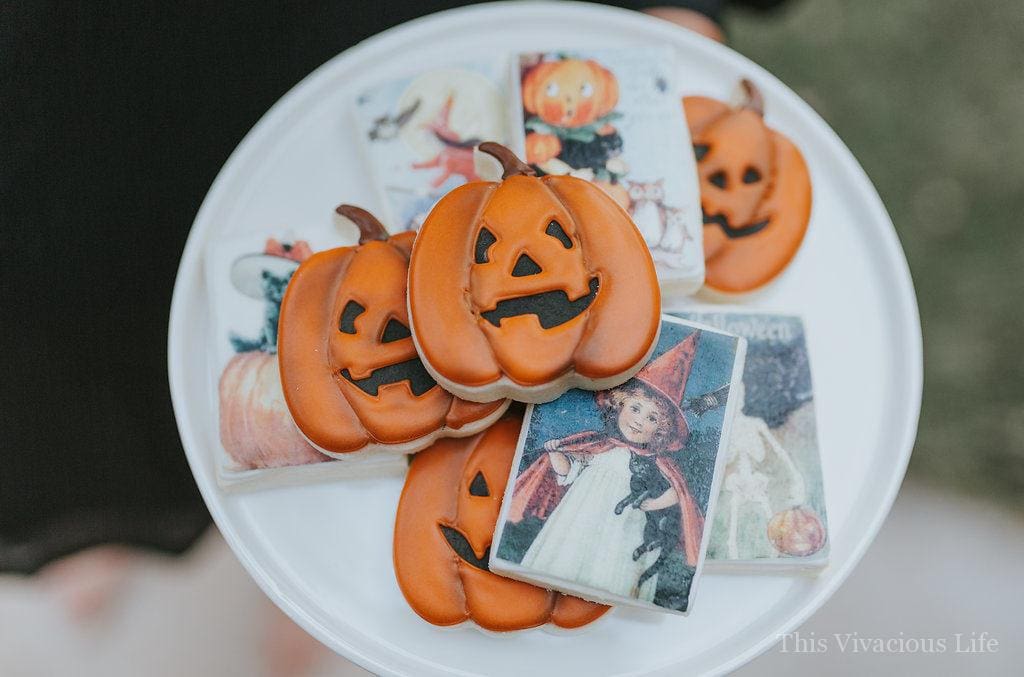 Witch food
Since it was a evening witches night out Halloween party, a full meal wasn't necessary. I was able to focus on four delicious mocktails and some snacks.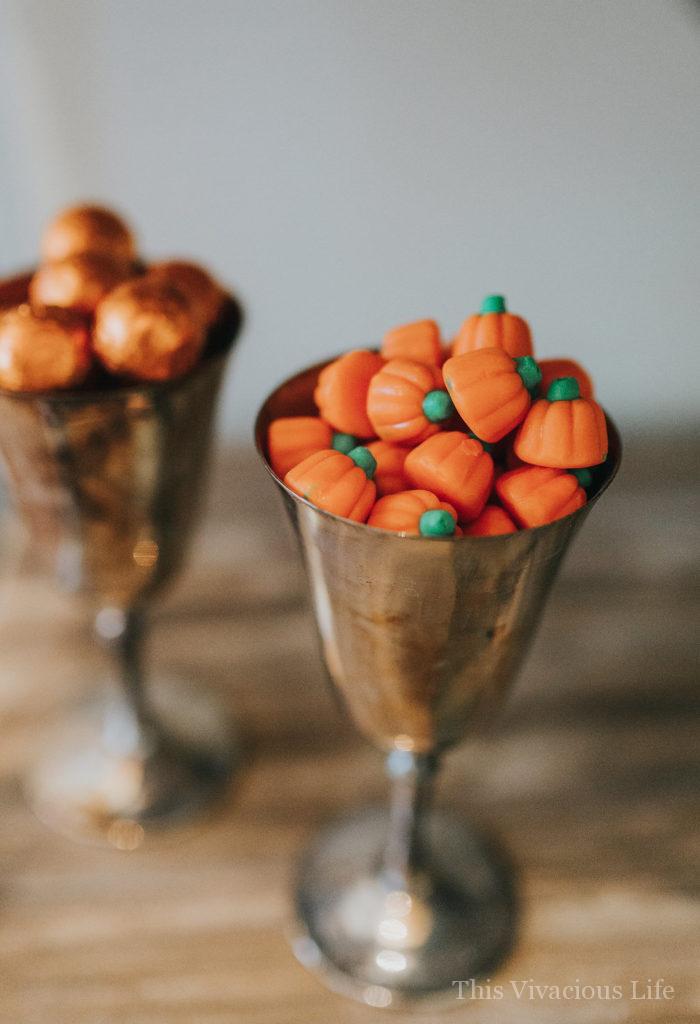 I chose a big witches cauldron full of popcorn. We also had a bunch of fun little Halloween candies to mix in for a sweet and savory snack.
The Loralee Lewis witches popcorn boxes were a darling accompaniment to this bar. They matched the cute invitations from her line as well.
Witchy Party Invitations
There is nothing quite like getting a letter or printed invitation in the mail. For a special gathering or party like this, I highly recommend a beautiful invitation.
It will really set the precedence for everything else to come. Your friends will be so excited!
For this witches night out Halloween party, I really wanted the mocktails to be the star. I first chose this delicious dark sangria from Eden over at Sugar and Charm.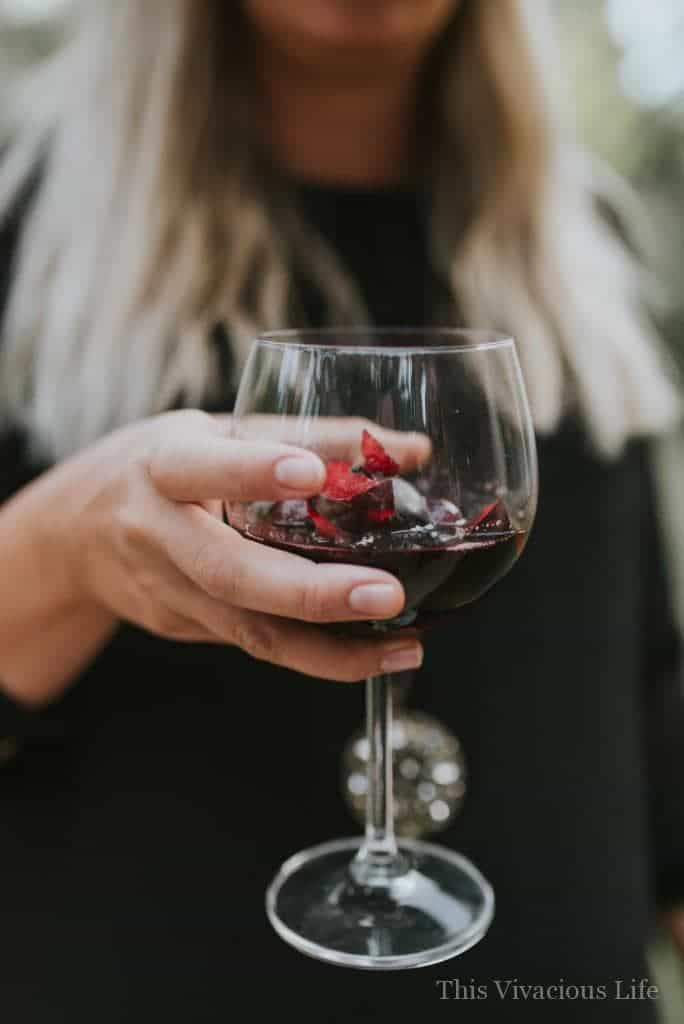 I simply replaced the regular wine with a non-alcoholic red and it was my favorite drink of the night! The plums, black grapes and blackberries made for a very eerie drink.
Next up was this ghostly smoking white Russian. It's similar to our Christmas White Russian mocktail but with a spooky twist. It is great served with our white no-bake ghost cookies or spider chocolate chip cookies.


In addition to these two drinks, we also made up a pumpkin punch and classic apple cider. I served each drink in a different cup and styled it in its own space for some pizzazz!
Our crockpot apple cider is so easy to make and will surely be a crowd pleaser. The warm flavors of nutmeg and cloves immediately make you think of fall.
How to make pumpkin punch
Our pumpkin punch was a simple concoction on the stove top. It couldn't be made easier to make and is so festive.
Whisk together 1 cup apple cider, 1 cup orange juice a little bit of orange zest, and a half a cup of puréed pumpkin in a pan on the stove over medium to low heat

Add a couple tablespoons of simple syrup and some mulling spices in a cheesecloth and continue cooking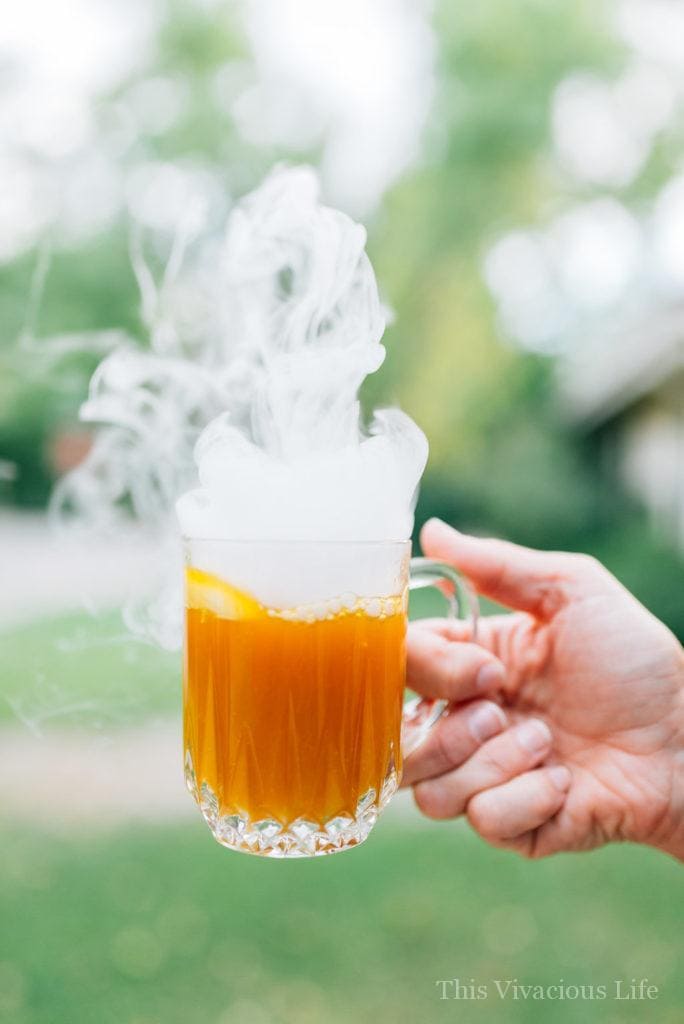 I definitely think we accomplished our goal of having the mocktails be the shining star of the evening.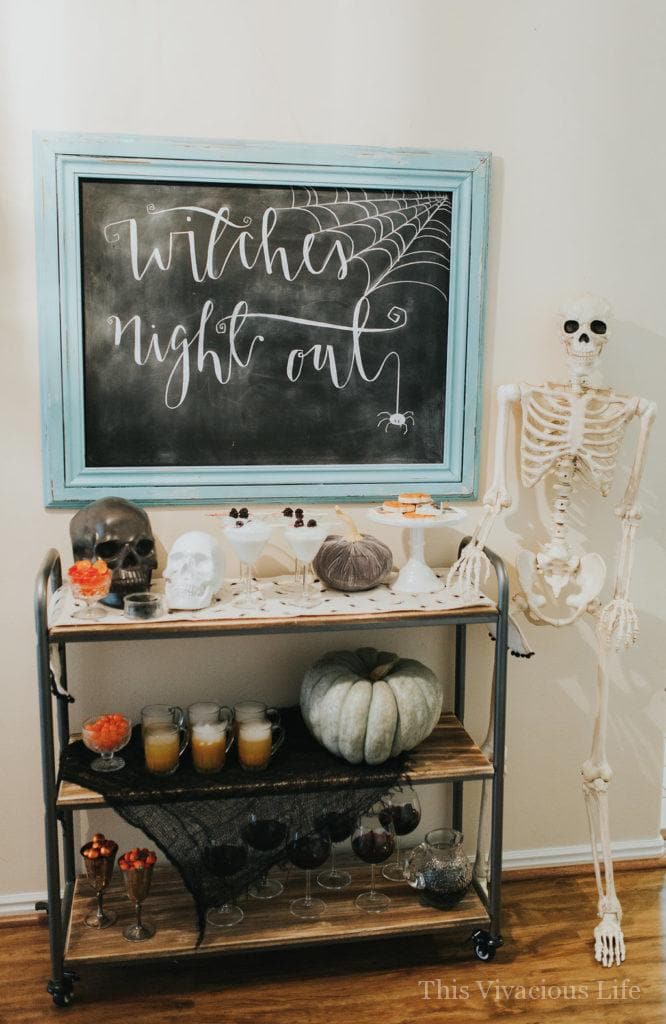 No matter what you choose to serve or how you choose to serve it, a witches night out Halloween party is sure to be a hit!
If you like this, be sure to check out these…
Gluten-Free Pumpkin Spice Donuts

Photos by Amie Pendle
This post was originally published on October 2, 2017. It has been updated with more information and links as of October 2, 2019.