this post may contain affiliate links
This outdoor Thanksgiving dinner is perfect for your big meal and doesn't take too much time to put together. It is so rich in fall colors and flavors that everyone will leave happy and full!
Letting the natural beauty shine is the BEST way to decorate for your outdoor Thanksgiving celebration. Add our delicious menu and it will be a gathering everyone will be talking about for years to come…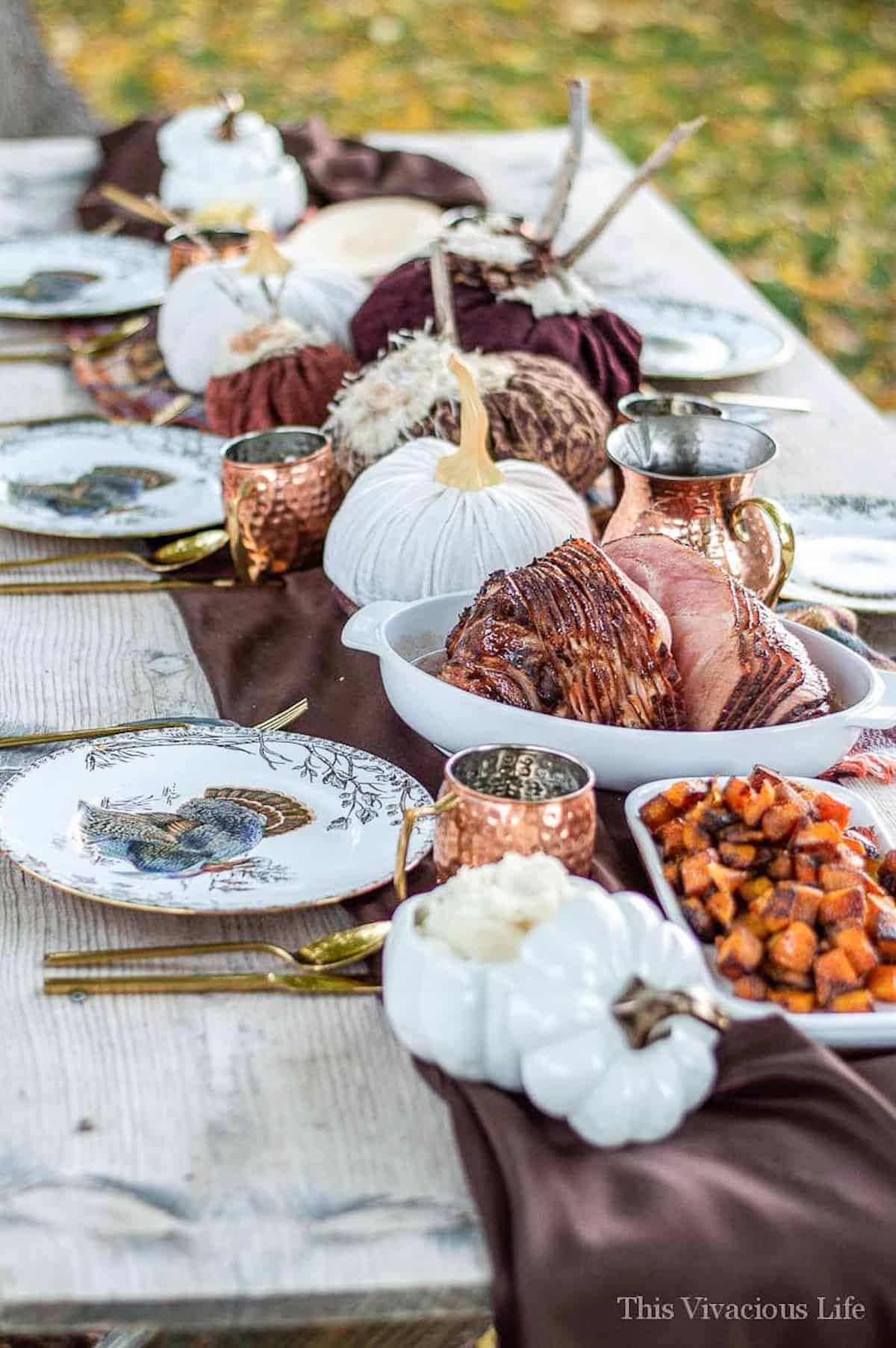 Outdoor Thanksgiving Dinner Table
Have you ever wondered how to put together the perfect Thanksgiving table? We are going to show you just how easy it is!
Creating the perfect Thanksgiving table doesn't have to be overwhelming. In fact, with a few things, you can make your turkey table POP! Let's show you exactly what it takes…
Find a WOW factor item. For me, this was the gold rimmed, ornate turkey plates. I found them at my local HomeGoods and love them so much! They make a debut in our house every November.
Use holiday dishes in unique ways. I love using these white pumpkin soup bowls to hold other sides like mashed potatoes!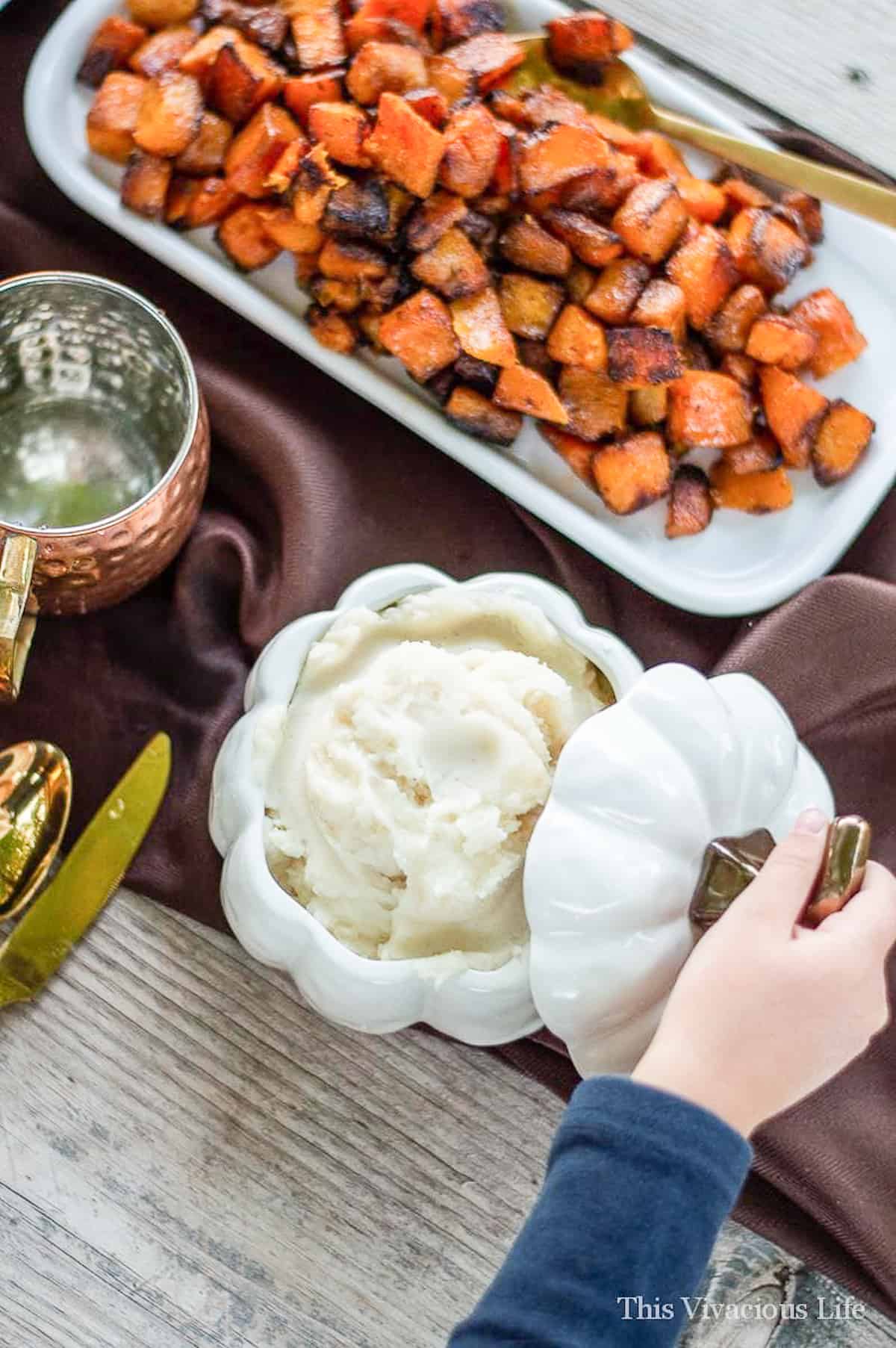 Mix and match metals. I use copper cups because they are so rustic and the men like them a lot but I also use gold utensils. Its OK to mix metals.
Add life to your table with earths natural items like these geode slices. I put the fork on top and loved how it added to the table! My friend Chantel is the ultimate rock gal and can always find just the right colors. I wanted to use blue so it tied in with the turkey on the plate.
Use a rich table runner like chocolate brown, deep purple or dark green. This gives a bold, warmth to your Thanksgiving table.
Brighten that warm table up with pops of white or cream. I did this with velvet pumpkins and white serving dishes.
Get creative with serving food by using unique things like these long wood slices for rolls. Again, this is another way to add LIFE to the table.
Add texture to the table with a flannel blanket table cloth or runner. It's ok to layer!
Instead of flowers (which I adore on any table) I like to use live, velvet or thick material pumpkins like these on the center of our table. The sticks in the top make them so much more fun.
Use cake stands to add height to your table and give a place to put food if you have lots of centerpiece items. The base of a cake stand only takes a tiny foot print on your table so you can still style it the way you want but now it is also functional with food.
I personally love the deep, rich colors that fall brings so I wanted to incorporate that here. If you are more into light colors, we have a white and jadeite Friendsgiving ideas that you may like.
Subscribe to This Vivacious Life
Receive a free e-book of Instant Pot recipes!
Gluten-Free Outdoor Thanksgiving Dinner Menu
Thanksgiving dinner is one of my favorite meals of the year! I love all the classics like our gluten-free turkey, gluten-free green bean casserole, gluten-free mashed potatoes and gluten-free gravy, and sausage apple stuffing.
Our fun and delicious sides like gluten-free sweet potato casserole with pecan brown sugar topping and gluten-free cornbread casserole are also delicious accompaniments.
It's also great though to try new takes on delicious fall flavors like we do in our apple cider cupcakes and pecan pie bread pudding. If you want something really different, our Thanksgiving cookies in the shapes of Thanksgiving dinner foods and our gluten-free apple pie cookie cups are sure to please!
Thanksgiving leftovers are my absolute favorite, but if they aren't reheated properly they don't taste the same. Here are my tips and tricks for reheating Thanksgiving sides.
Don't forget the drinks… Our Thanksgiving mocktails and crockpot apple cider are always a hit.
Other helpful information: Here is what we recommend for how early can you make Thanksgiving sides. You can also use our Thanksgiving non perishable foods list to help you with shelf stable cooking.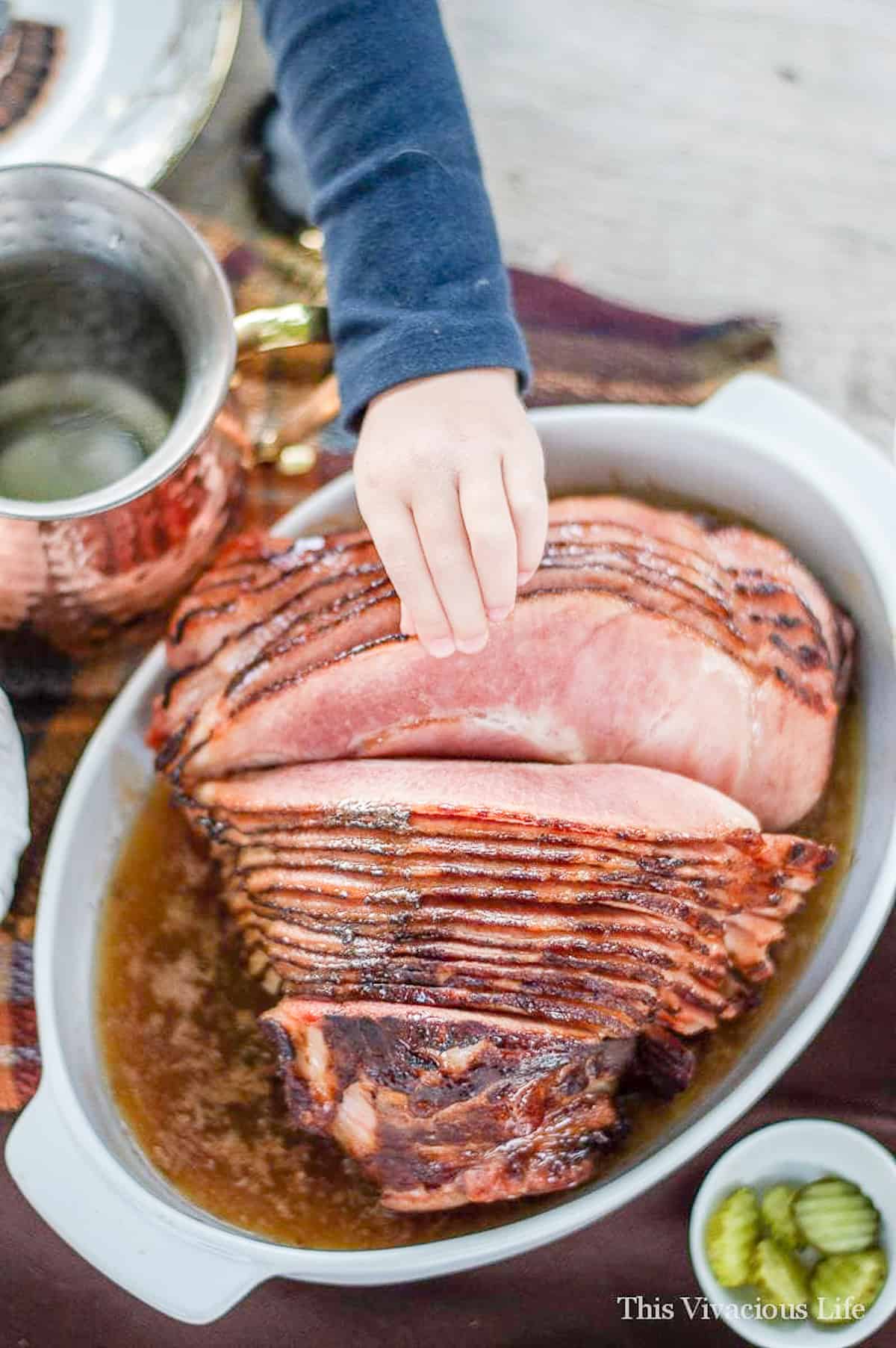 We even rounded up some of our favorite gluten-free Thanksgiving recipes and easy Friendsgiving ideas for you all! We also have rounded up the best sides for a honey baked ham that you have to try.
Lastly, you can also find our favorite Thanksgiving dinner leftover recipes like ham n' cheese potato casserole, a delicious turkey, cranberry and brie bread pudding and turkey, corn and cream cheese fried flautas!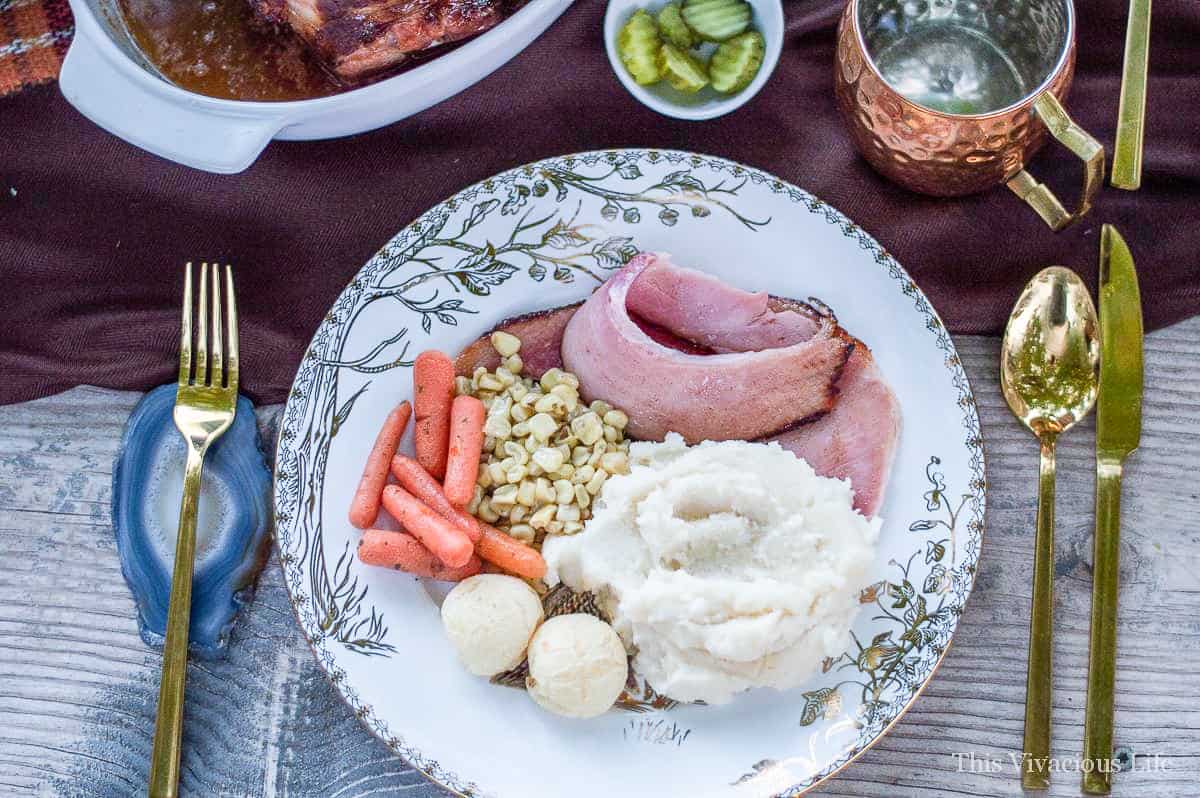 Remember to prep ahead with all of these delicious gluten-free Thanksgiving recipes so you can enjoy your guests. Happy Thanksgiving!
*This post was originally published November 19, 2018 but has since been updated with more text and brighter photos.