this post may contain affiliate links
These are the best gluten-free Thanksgiving recipes out there! From drinks and starters to main course dishes and dessert, we have found tried and true gluten-free Thanksgiving recipes.
With delicious recipes like these, your holiday is sure to be easier and more delicious! We have even found some great gluten-free Thanksgiving leftovers recipes for you.
Gluten-Free Thanksgiving
Whether it is your first Thanksgiving since being diagnosed with celiac disease or switching to a gluten-free diet or you are a seasoned gluten-free cook, there is always room for suggestion, especially around a holiday menu. I love that these recipes are ones the authors (including my own family) have been making for years.
I find that having a few special dishes that you have always loved on Thanksgiving, made gluten-free, really make the holiday meal special. For me, that is always our gluten-free green bean casserole with homemade fried onions and pillowy soft gluten-free crescent rolls. Which is great served with our Thanksgiving punch recipes non alcoholic and our non alcoholic mulled wine.
Other helpful information: Here is what we recommend for reheating Thanksgiving sides. You can also use our Thanksgiving non perishable foods list to help you with shelf stable cooking.
Subscribe to This Vivacious Life
Receive a free e-book of Instant Pot recipes!
I also recommend some gluten-free pies that let you enjoy the traditional Thanksgiving dessert with everyone else. However, we have some other great ideas for sweets that are gluten-free and a bit out of the box. I bet you will love them!
We've even rounded up the BEST Thanksgiving leftover recipes so you can use up all that turkey and ham! If you need some side ideas, try out the best honey baked ham sides.
I always grew up with the most gorgeous Thanksgiving Day spread. My mom is the most amazing hostess and cook. Her dishes are more tasty than many I have ever had at restaurants so from her, I am learning what to do to take reins into my own hands one day.
My mom always did appetizers instead of breakfast which is a tradition I love and want to continue in my own home. So I've included that menu as well. So I've also included our traditional menu we've been doing since I was a little girl.
So pull up a chair and share with us your favorite gluten-free Thanksgiving recipes as we share ours with you…
Thanksgiving Menu
Hors D' Oeuvres served at 9 am
Deviled Eggs
Cheeseball & Gluten-Free Crackers
Lil' Smokies
Veggie Tray
Thanksgiving Charcuterie Board
Thanksgiving Feast-served at 3 pm
Dessert-served at 5 pm
Pecan Pie
Apple Pie
Coconut and Banana Cream Pies
Vanilla Ice cream
Thanksgiving Drinks
Thanksgiving mocktails are the go to drink this harvest season! Our fresh and gingery non-alcoholic Thanksgiving drink is easy to make and embodies all the best fall flavors.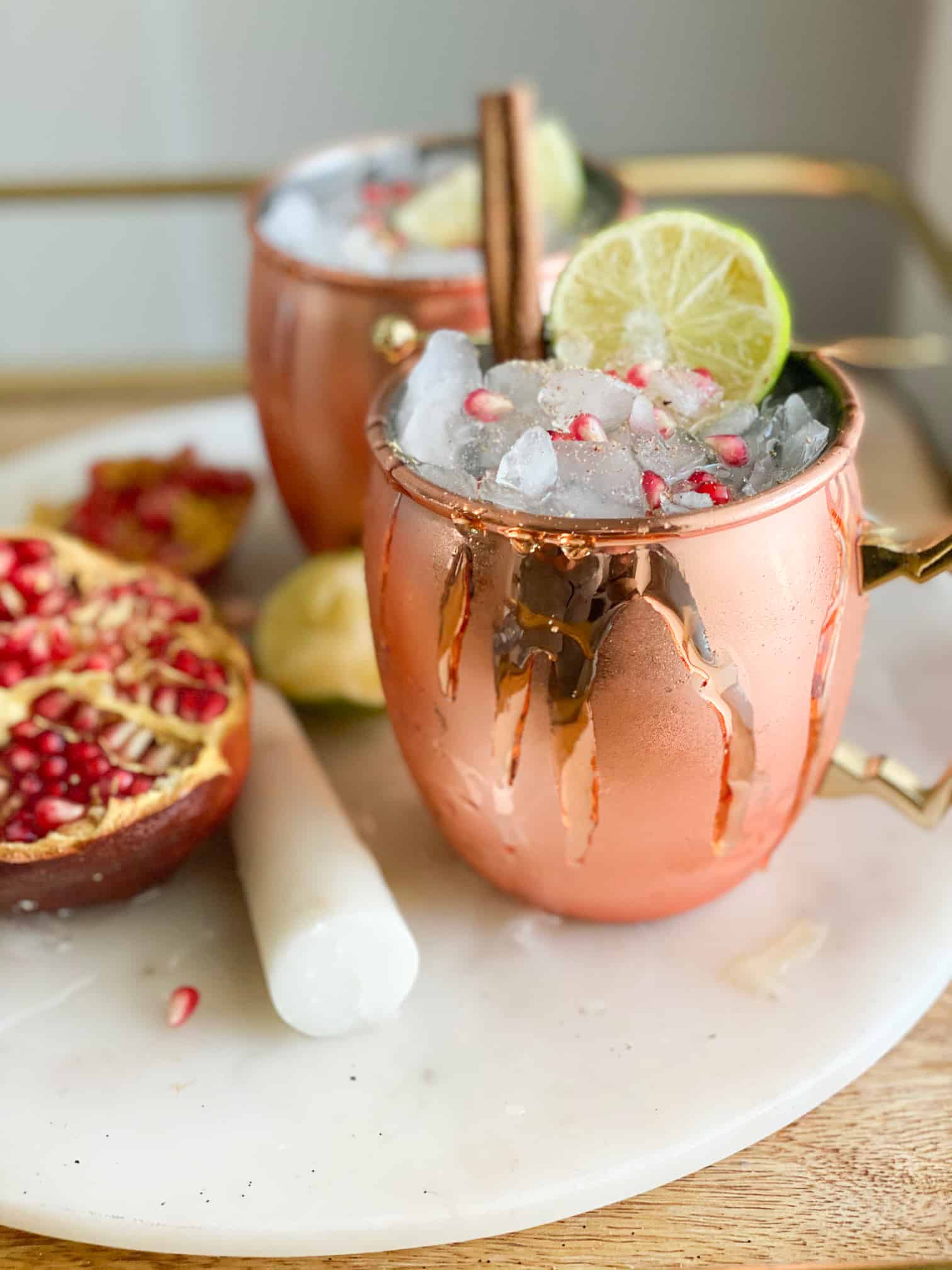 This crockpot apple cider has only a few simple ingredients and steps to deliciousness. It is so easy to use to create your favorite mocktail, too. Plus, it makes your house smell incredible!
Thanksgiving Appetizers
Our best cheese ball is perfect for any gathering. It's especially great for holidays where appetizers are the star of the night. The secret ingredient in this cheese ball will shock you but it truly gives it the amazing flavor it has.
This Instant Pot artichoke dip is a great appetizer that can be made in minutes. It is especially good for summer when you want to keep the house cool. I also like to make it on Thanksgiving when the oven is already full.
Main Dishes
Gluten-free turkey is easier than you think. Our is loaded up with delicious coconut oil and herbs for the most moist and flavorful bird you've ever had!
This gluten-free green bean casserole tastes like the real deal stuff you remember and loved every Thanksgiving. The homemade fried onions take it to another amazing level and only take a few minutes to make!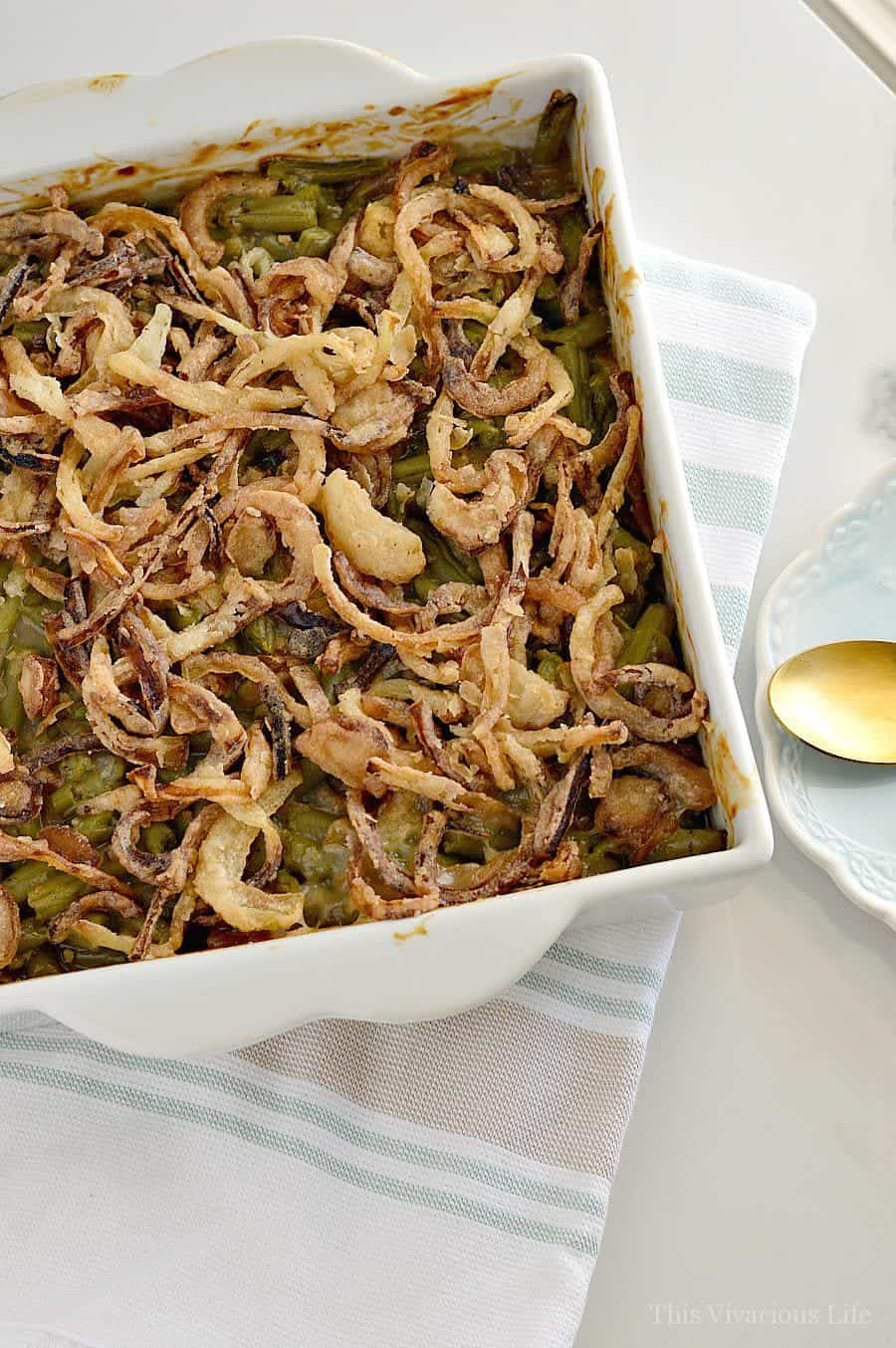 Our gluten-free mashed potatoes are creamy, decadent and as cozy as any food can be! Plus, they are super simple to make and can be enjoyed with warm butter or our gluten-free gravy, whichever you prefer.
This gluten-free gravy is the most flavorful and the only recipe you will ever need again! It is made in just minutes from turkey, beef or chicken drippings but can also be made with store bought broth.
Gluten-free crescent rolls that are literally the BEST you have ever tasted! Thanks to a special blend of gluten-free flour, they are flaky, fluffy and so delicious. Nobody would ever know they are gluten-free!
Seriously, these pillowy pockets of gluten-free bread will be your new favorite comfort food. They are fantastic on their own, stuffed with chocolate or made into the BEST ham and turkey sandwiches. Or really, any of our other gluten-free sandwiches.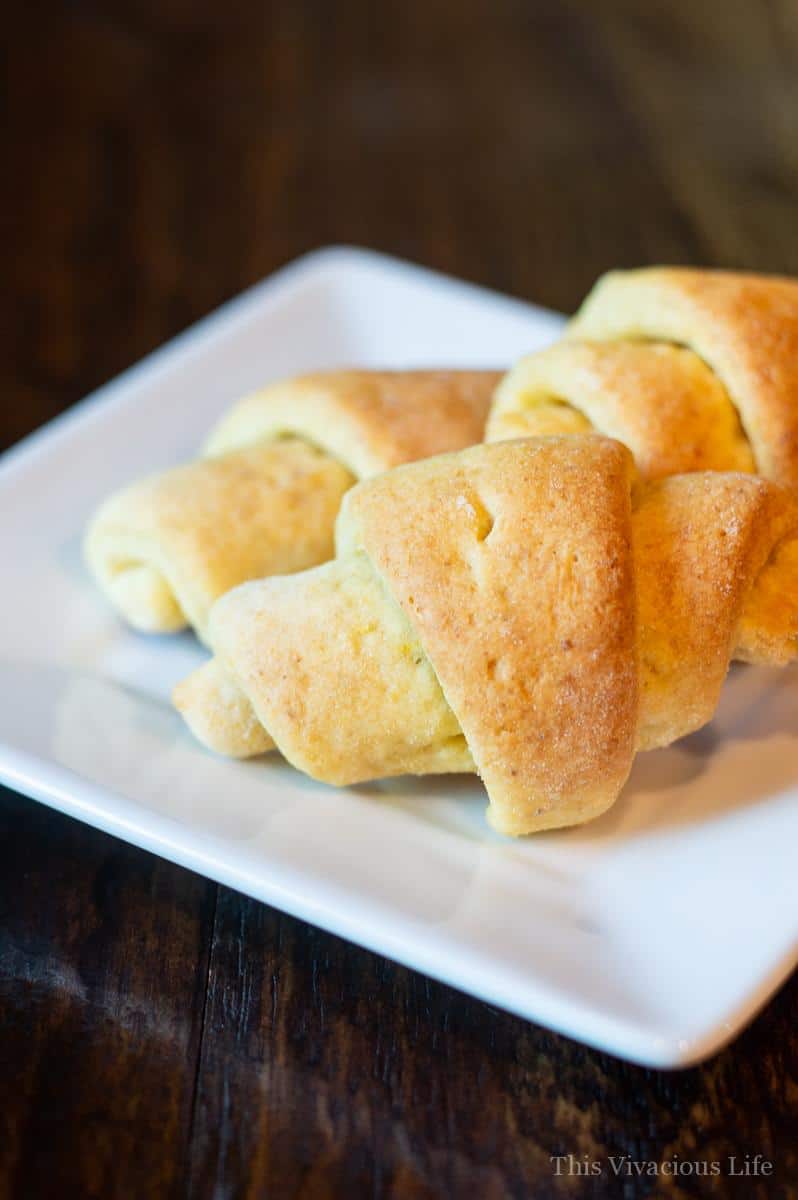 This gluten-free sweet potato casserole has a sugared pecan topping that is absolutely addicting! It is pretty simple to make and so filling. It's sure to become a family and especially, Thanksgiving dinner favorite.
Gluten-free cornbread casserole is the perfect sweet yet slightly salty side dish. It is cozy, comforting and so easy to make!
This gluten-free stuffing with apples and sausage is so flavorful and delicious! It has all the traditional flavors you love in stuffing with very little effort in the kitchen.
This apple cider marinade chicken is so moist and tender! It is going to be your new favorite chicken recipe. When added to our fall green salad of baby kale, arugula, candied pecans, apples and pecorino Romano cheese, it makes the perfect main dish at any fall harvest dinner party!
Thanksgiving Desserts
Thanksgiving cookies are the NEW dessert to serve! They look beautiful and taste great too. Plus, no heavy baking on your part like with traditional pies…
Gluten-free apple pie cookie cups are not only adorable to serve but they taste fantastic! Sweet cinnamon apple pie filling sits inside buttery cookie cups and they are served right up as is…no need for a plate and fork.
These gluten-free apple cider cupcakes are abundant in warm fall flavors like cinnamon and apple. They are perfect for any harvest gathering.
These gluten-free pie jars with caramel apple pear filling are perfect for summer and especially for the 4th of July and Thanksgiving!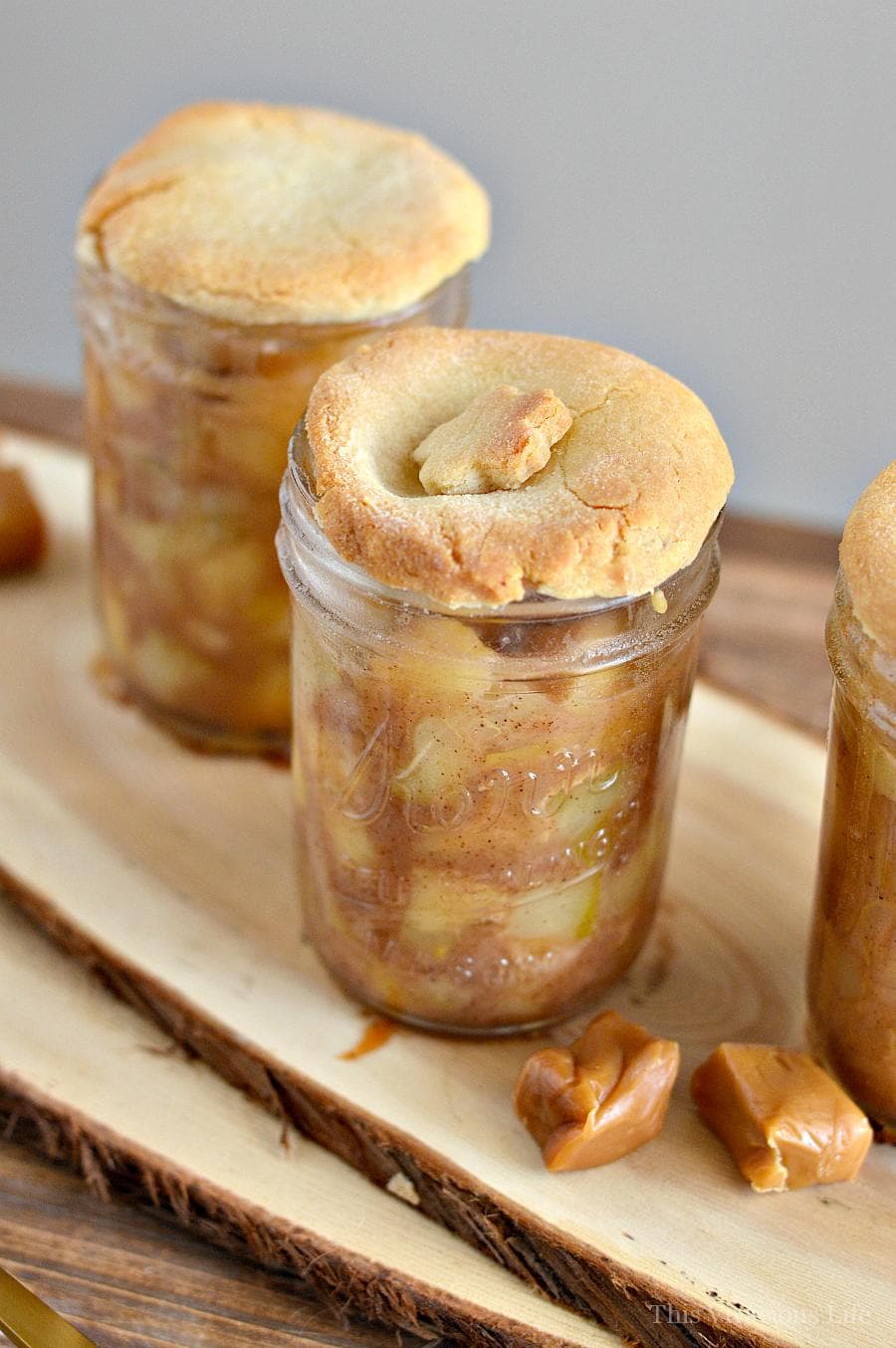 This gluten-free pecan pie bread pudding satisfies my need for these delicious harvest flavors anytime of year.
This gluten-free pumpkin pie cream delight is one of my new favorite fall recipes. It's bursting with harvest flavors that everyone will love!
Razzleberry pie is my husband's all time favorite pie! My mom was sweet enough to learn how to make razzleberry pie gluten-free so we could all enjoy it with him on Thanksgiving.
Thanksgiving Leftovers Recipes
This gluten-free chicken pot pie is the only recipe you will ever need. It is buttery, flaky and so warm and cozy that you will want to eat the whole thing! Plus, it is the easiest recipe you've ever made. Plus, it can also be made with leftover Thanksgiving turkey!
These rolled tacos couldn't be easier and they are so delicious! Ready in under 30 minutes and they make the perfect meal or appetizer. Add our queso for the perfect dipping sauce!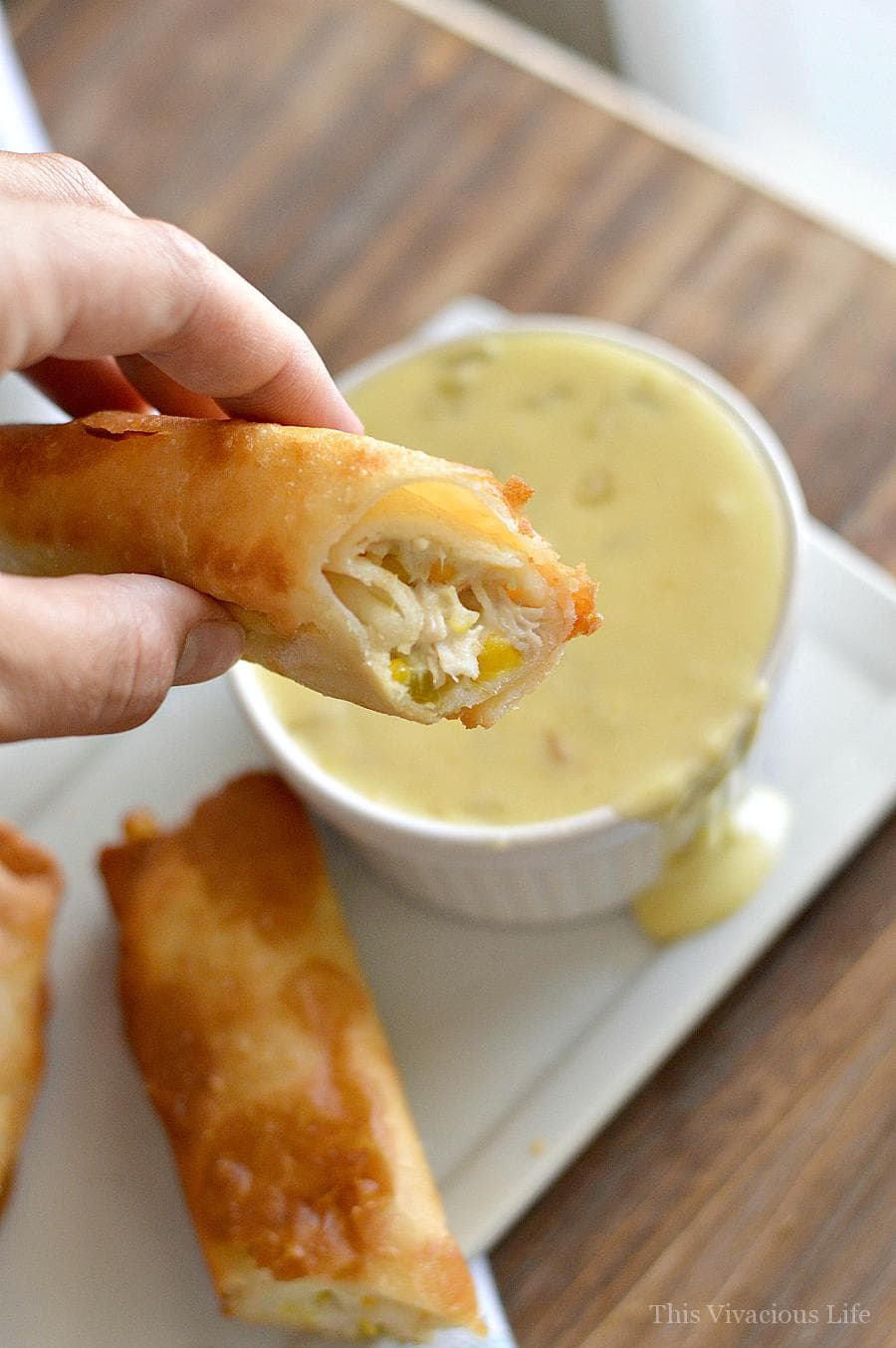 This white cream, turkey and cranberry pizza is a great way to use your Thanksgiving leftovers in an unconventional way.
This slow cooker ham and bean soup is so warm and filling. The pomegranate adds so much freshness!
Other Ideas
This outdoor Thanksgiving dinner is perfect for your big meal and doesn't take too much time to put together. It is so rich in fall colors and flavors that everyone will leave happy and full!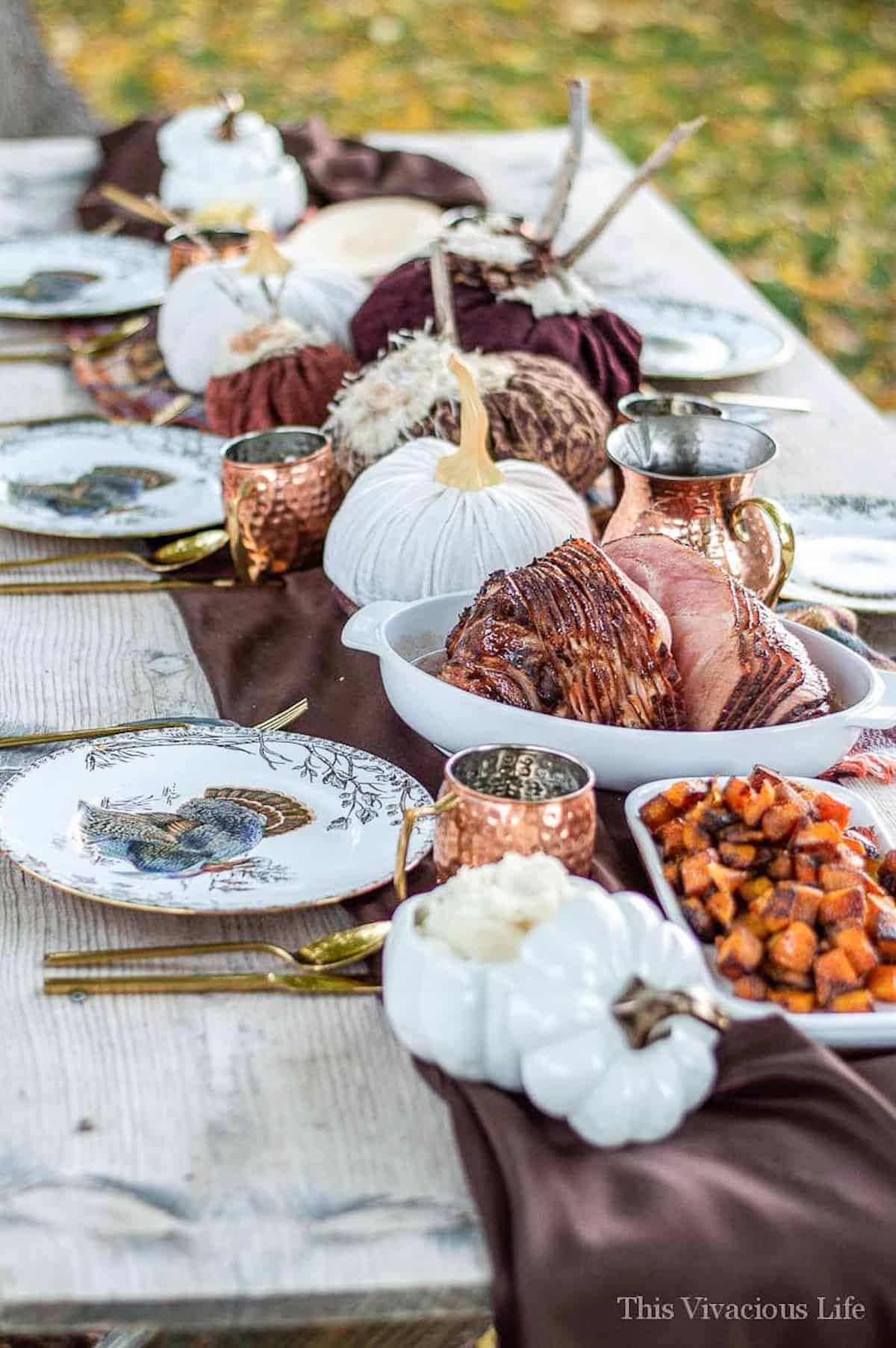 Let me show you just how easy Friendsgiving ideas can be. It doesn't have to be difficult to host your own harvest ladies lunch.
*Originally published October 2016 but has since been updated…