this post may contain affiliate links
These are the best gluten-free Thanksgiving recipes out there! We've looked high and low to put them all in one place.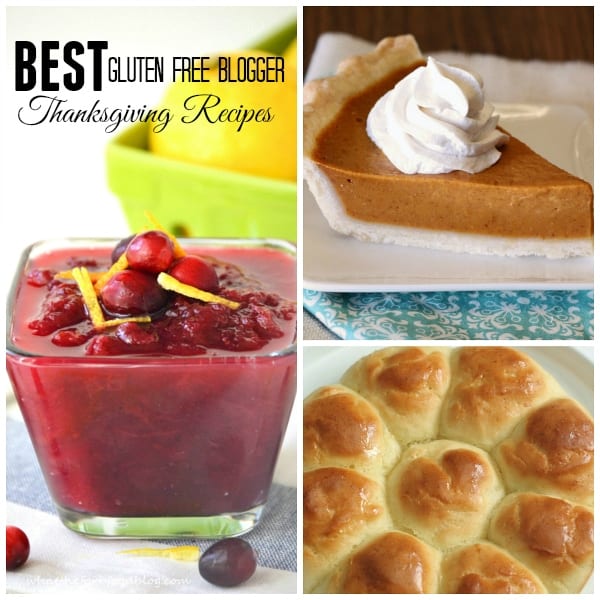 You guys are going to love our roundup of all the best gluten-free Thanksgiving recipes!
I am so very excited to bring you this lovely roundup of the BEST gluten-free Thanksgiving leftovers all in one place.
From the fluffiest gluten-free crescent rolls by yours truly and Southern Cornbread Dressing Recipe from Evolving Table to tempting gluten-free chocolate cream pie from My Gluten-Free Kitchen, we are arming you with every recipe you need to create the most beautiful gluten-free Thanksgiving dinner.
We've even rounded up the BEST Thanksgiving leftover recipes so you can use up all that turkey and ham.
Not only are each of these recipe delicious, they come from some of the most talented bloggers on the internet. So pull up a chair and share with us your favorite gluten-free Thanksgiving recipes as we share ours with you.
I always grew up with the most gorgeous Thanksgiving Day spread. My mom is the most amazing hostess and cook. Her dishes are more tasty than many I have ever had at restaurants so from her, I am learning what to do to take reins into my own hands one day.
My mom always did appetizers instead of breakfast which is a tradition I love and want to continue in my own home. So I've included that menu as well. So to get started, here is our tradition menu.
Thanksgiving Menu 
Hors D' Oeuvres served at 9 am
Deviled Eggs
Cheeseball & Gluten-Free Crackers
Lil' Smokies
Vegetable Turkey
Maple Sugar Cookies
Cheese platter with olives, grapes and figs
Thanksgiving Feast-served at 3 pm
Baked Ham
Cranberry Sauce
Gluten-Free Savory Stuffing Cupcakes w/ Mashed Potato "Frosting"
Parsley Butter Carrots
Basil Butter Corn
Gluten-Free Rolls
Creamed Peas
Sparking Cider

Pumpkin Pie
Dessert-served at 5 pm
Pecan Pie
Caramel Apple Pie
Vanilla Ice cream
Thanksgiving Recipes
Desserts & Sweets
Leftovers
If you love this recipe, be sure to check out these…
Ham n' Cheese Potato Casserole with Buttered Pretzel Crust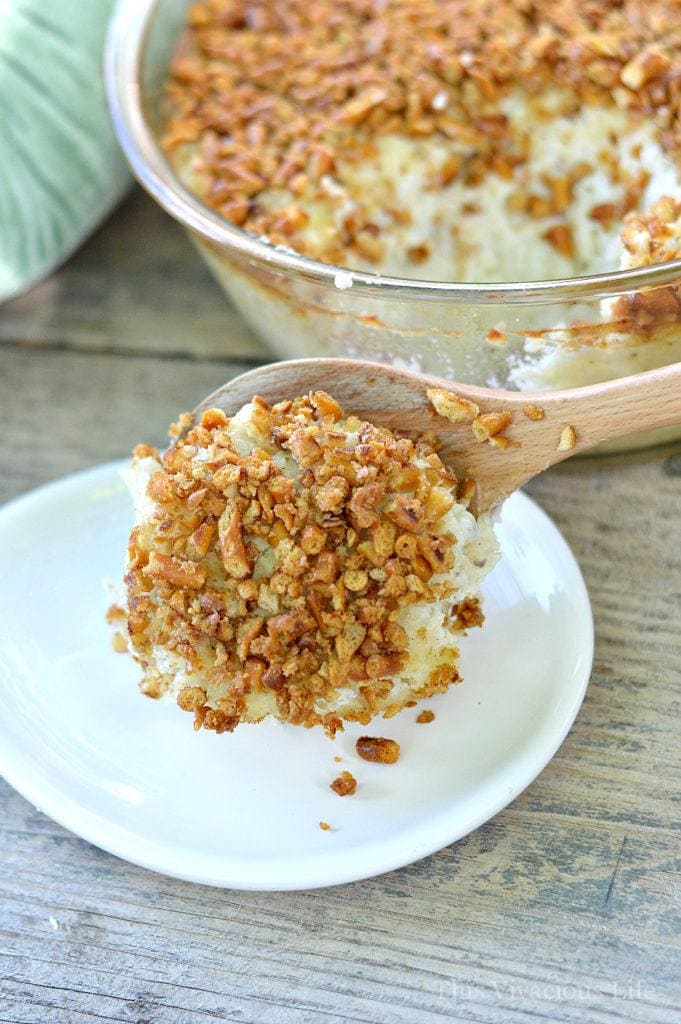 White Cream Turkey and Cranberry Pizza
Roasted Butternut Squash Soup
*Originally published October 2016 but has since been updated…