this post may contain affiliate links
Have you ever wondered, what is a virgin drink? Do not worry! Find out the answer to this question and everything else you need to know about virgin drinks in this article.
It is always fun to have snacks and treat on theme for parties and events. I find that beverages are a great way to incorporate a theme into a party, so I always make yummy mocktails and virgin drinks. But what is a virgin drink?
A virgin drink is a beverage that does not contain any alcohol. It is a refreshing drink that is a great choice for those who do not or cannot drink alcohol.
So, what are virgin drinks?
A virgin drink is a non-alcoholic beverage. It is the same thing as a mocktail, so you could also ask, "What is a mocktail?" Pretty much any mixed alcoholic beverage can be made into a virgin drink.
Virgin drinks, also known as non-alcoholic cocktails or virgin cocktails, are becoming more popular for many reasons. One reason is that bartenders want to test out new drinks without getting drunk. They are mixing different options and do not want to consume all of that alcohol, so they make them into mocktails!
Subscribe to This Vivacious Life
Receive a free e-book of Instant Pot recipes!
They are also a good way to avoid the extra calories that can be found in alcohol. Many people who are watching their weight will tend to go for a mocktail if they want a tasty drink but also want to avoid the sugar and carbs. Two great low sugar drinks are our Non-Alcoholic Vodka and Dirty Martini recipe and our Non-Alcoholic Gin and Tonic.
Another reason people are enjoying virgin drinks is that they are able to have fun and tasty flavors. Depending on who you ask, they will tell you alcohol does not taste good, so virgin drinks allow you to actually enjoy your drink. Experimenting with flavors, simple syrup, fresh fruit juice, and other yummy ingredients creates a fun experience and a tasty mixed drink.
A great think about virgin drinks is that no one is left out. Those who are sober, under the age of 21, pregnancy (here are our favorite mocktails for pregnancy), choose not to drink for health reasons or religious reasons, or anything in between can have and enjoy a virgin drink. So, everyone can have fun and even the whole family can join in!
Virgin drinks are also a great option for designated drivers. That way, they can still enjoy a delicious drink while also staying safe.
What is in a virgin drink?
Virgin drinks have tons of ingredients, depending on the drink that is made. You can pretty much take any cocktail and turn it into a virgin version by removing the alcohol. They share the same ingredients, just not the alcohol.
You will find lots of juices, like lemon juice, orange juice, pineapple juice, other tropical fruit juice, fresh lime juice, tomato juice, and even pickle juice in virgin drinks. Juices are one of the main ingredients in virgin drinks, because instead of alcohol, they can be the base. You will also find mint leaves in some virgin drinks, depending on what kind you order.
Maraschino cherries are a yummy treat that are fairly common in virgin drinks, like in a Shirley Temple. You can also find a stalk of celery (usually in a Bloody Mary/Virgin Mary), apple cider vinegar, brown sugar, and other random, but yummy, ingredients.
Soda water, club soda, ginger ale, and tonic water are also some bases that are used in virgin drinks. You can tell the head bartender what base you prefer or you could have them surprise you. Having a different base can change the flavor and texture of your drink, like making Sparkling Non-Alcoholic Drinks.
What are some types of virgin drinks?
I am a huge virgin drink/mocktails girl. There is a whole section on my blog about mocktails. Ask anyone and they will tell you that I love making non-alcoholic mixed drinks.
Something I love about virgin drinks is that there are so many choices! The sky is your limit when it comes to recipes you can come up with. There are so many flavors you can mix and match and each one creates a new recipe.
It is like a science experiment, but way more fun. You get to mix a bunch of ingredients together and some drinks are really fun colors. Here are some of the best non-alcoholic drinks I have come up with:
One thing I love about making mixed drinks is that there are so many flavors. You can have fruity, bitter, sour, and even creamy drinks. There are so many options that even the pickiest person will find a drink they love.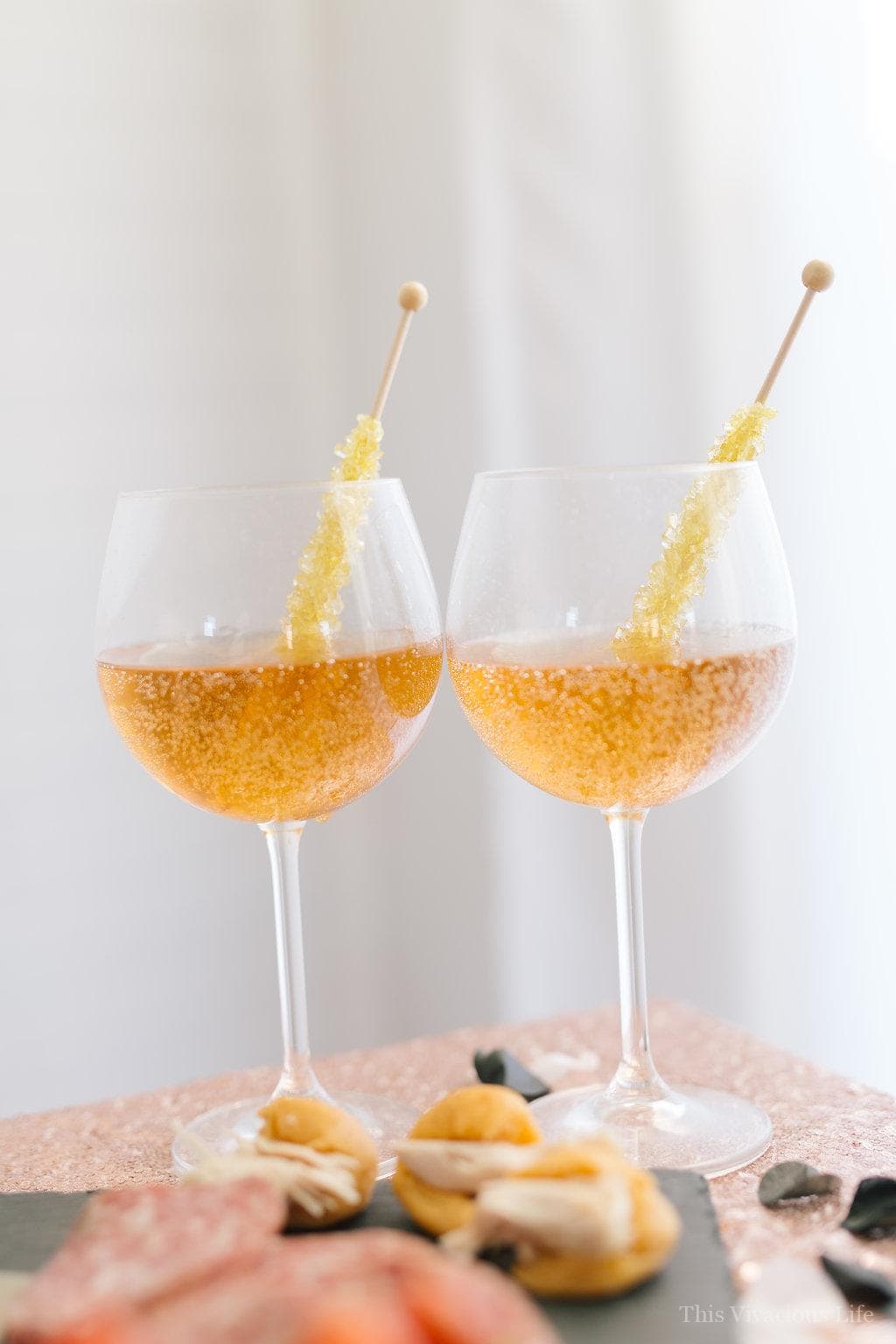 Do virgin drinks cost less?
You would think that a virgin drink would be cheaper than a cocktail because it does not contain alcohol, right? Actually, that is not always the truth. Virgin drinks can be the same price (if not more) as alcoholic beverages.
Virgin drinks use quality ingredients like fresh fruits, which can increase the cost. And if you think about it, depending on the drink, the bartender may have to adjust the ingredients in a beverage if you order a virgin version of a cocktail on their menu. There is a lot to consider when it comes to your virgin drink.
It also takes a lot of time to come up with a new drink and to make the drink itself. Virgin drinks take a lot of practice, especially the fancy ones they make at the bar, so the cost is not only for the ingredients. It is also for the labor that goes into making a virgin drink.
When to make virgin drinks?
Virgin drinks are perfect for any occasion. They are a fun drink to (literally) mix things up for parties or after a hard day. After a long day, I like to mix up a delicious drink and hang out with my husband.
I have made virgin drinks for pretty much every holiday, birthday, and event that I have. It is a creative outlet for me and who doesn't love a tasty drink? Here are some great examples of when to make virgin drinks, with recipes!
Virgin drinks are some of the best non-alcoholic party drinks, especially for baby showers. Obviously pregnant women cannot drink, so it is fun to pull out the best mocktail recipes to celebrate their pregnancy!
They are also perfect for a hot summer day. Because they do not have any alcohol, virgin drinks are not going to dehydrate you, so it is a win-win. You have a tasty drink and you will stay hydrated!
How to make virgin drinks for your next party
Don't worry, it is not as overwhelming as it sounds. Making virgin drinks is actually really simple. And, I have a whole post about How to Make the Perfect Mocktail Every Time.
First, you want to decide what kind of drink you want. Is there a color scheme you want? How about flavor?
You can have a creamier virgin drink, like a Non-Alcoholic White Russian Mocktail, or maybe a fruitier drink, like our Grapefruit Mocktail with Rosemary and Honey. Maybe you want an icy drink, like our Piña Colada Mocktail. There are so many flavors and textures to choose from.
Once you decide, you need to find your base. Creamy bases, fruit mixes, and carbonated drinks are just a few of the many options. I really love a bubbly drink, but every base is great.
Next is the fun part: adding in the flavors. This is where the fruit juices and syrups come in. Mix and match whatever you want to create the flavor you are going for.
It doesn't have to be super complicated either. You could just take carbonated water, throw some syrup in there, maybe a lime, and call it good. It is all about your comfortability level, but I think you can make whatever you put your mind to.
Once you have your final product, you can poor it in a tall glass, martini glass (if that is the kind of drink you are going for), or any other glass you want. Half of the fun with non-alcoholic drinks is the presentation, in my opinion.
What's the difference between a mocktail and a virgin drink?
They are the same thing! There are many different names for a non-alcoholic drinks, like mock cocktails, virgin cocktails, boneless cocktails, and plenty of others. They are all beverages that do not contain alcohol.
Can all drinks be made into a virgin drink?
Pretty much! Some drinks lose their "flavor" when you take out the alcohol, but sometimes that makes the drink even better. All you have to do is tell the bartender you would like a virgin version of a drink and they can make it for you. Some examples of drinks people frequently order as virgin are piña coladas and strawberry daiquiris.
How much alcohol is in a virgin drink?
You would think that the answer would be none, but that is not always the case. Most drinks that are labeled "non-alcoholic" can have up to 0.05% ABV (alcohol by volume). If you are making a drink with tonic water or seltzer water, you should be fine, but if you are using non-alcoholic vodka, tequila, wine, or other substitutes, you will want to check to ensure the base has a 0.00% ABV.
What does zero proof mean?
If you see zero proof somewhere, it means that it is alcohol free. It pretty much is just another name for mocktails or virgin drinks.
THE BOTTOM LINE
Virgin drinks are delicious drinks that do not contain any alcohol. They are becoming more and more popular at bars, which gives great options for those who do not drink. They do not have to be complicated to make, so try one out!