Mother's Day mocktails! Mother's Day is the perfect time to serve breakfast in bed or a delicious brunch and all of these fabulous non-alcoholic drinks are the perfect addition!
We love serving up our gluten-free cinnamon rolls with our best ebelskiver recipe, gluten-free hash brown casserole and fresh fruit for the BEST Mother's Day breakfast.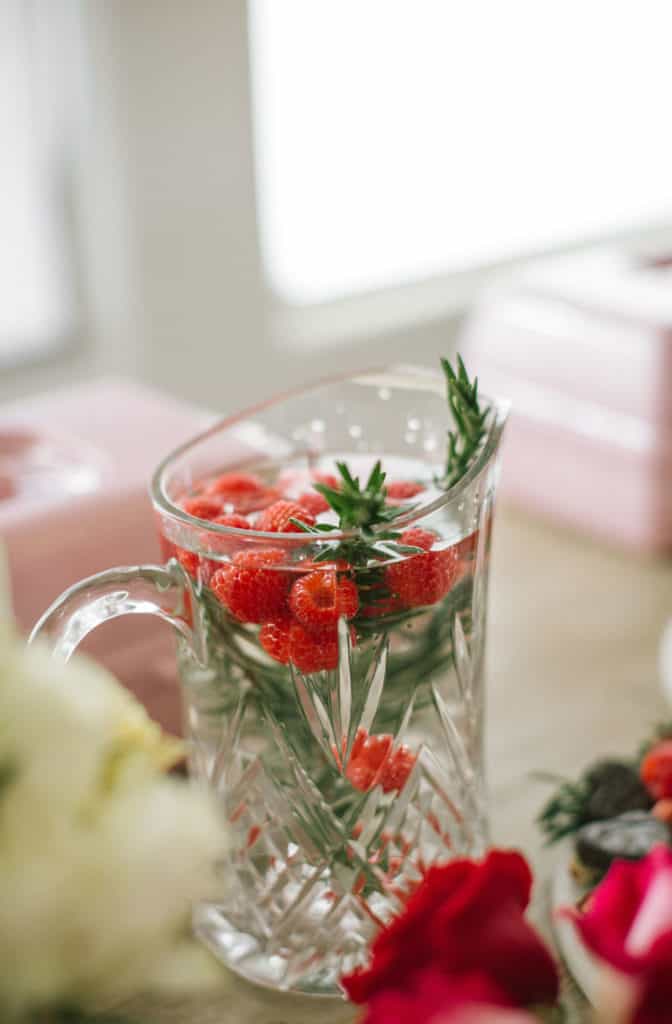 This delicious and beautiful fruity herb water is one of my favorites of all these Mother's Day mocktails because it can be made in minutes! We've included the recipe below but feel free to get creative with which fresh fruit and herbs you use.
The possibilities are endless! Get creative with sliced strawberries, blackberries, cranberries or even sliced citrus and amp it up with rosemary, basil, mint, sage or anything else you like.
This grapefruit mocktail with rosemary and honey is a family friendly drink that is both beautiful and delicious.
Subscribe to This Vivacious Life
Receive a free e-book of Instant Pot recipes!
This Cucumber Lime Mocktail, that was featured at our Succulent Baby Shower is the perfect way to celebrate the mommy to be in your life. It is fresh, modern and full of simplistic beauty that she will love!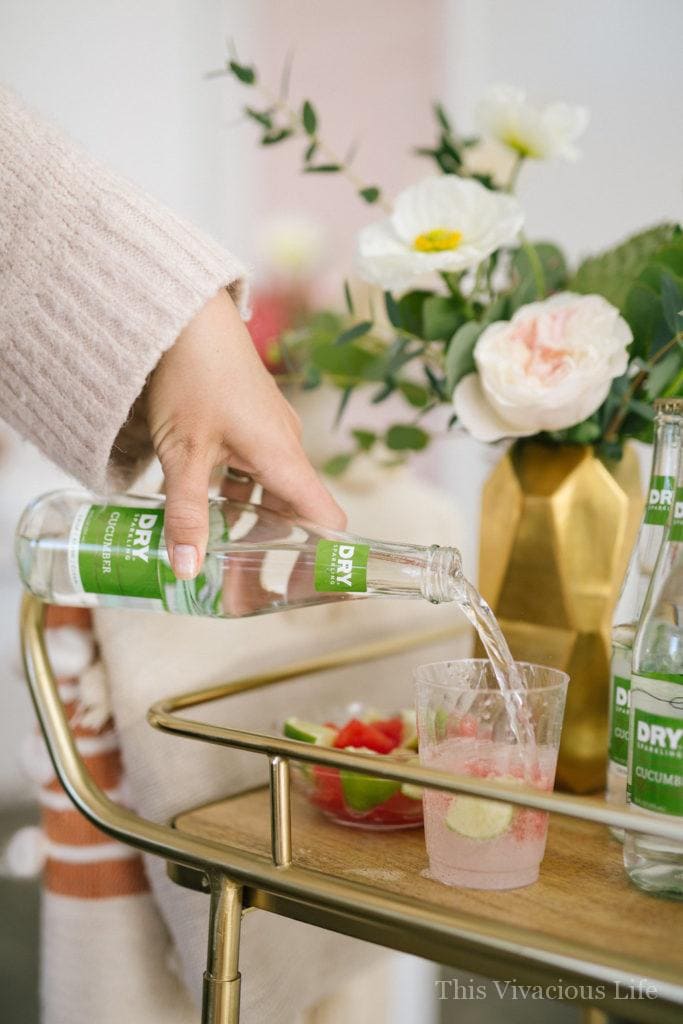 This blackberry lemonade with sage is the perfect combination of sweet, tart and earthy flavors. It's easy to make and so delicious!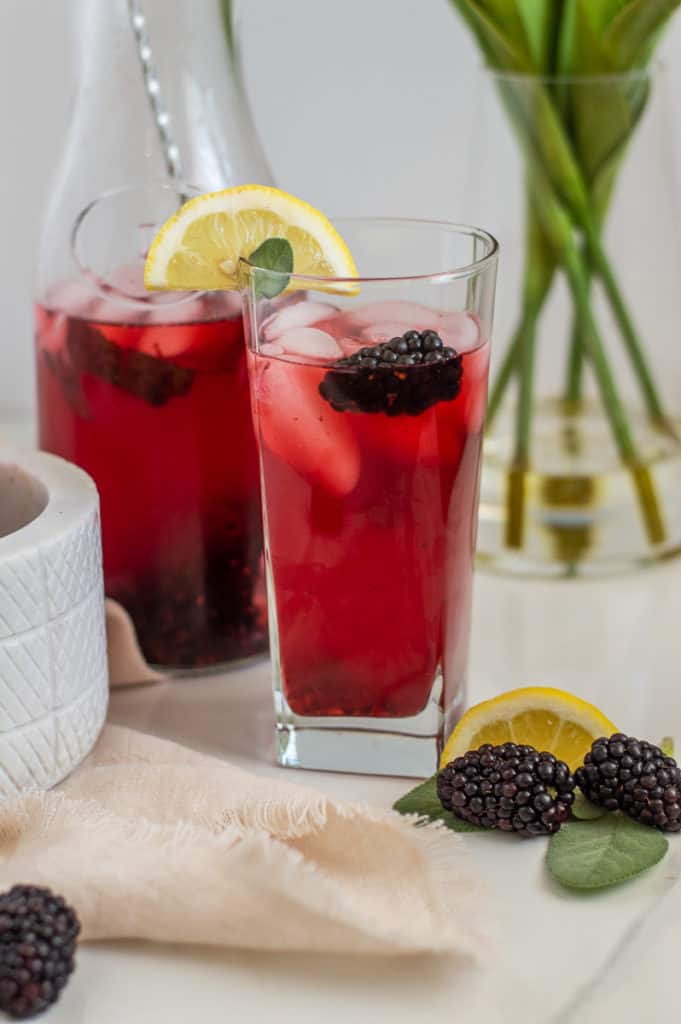 This strawberry basil margarita mocktail is so summery and fresh and only requires THREE inredients! We featured it in our Valentines Mocktails and it is still one of our favorites.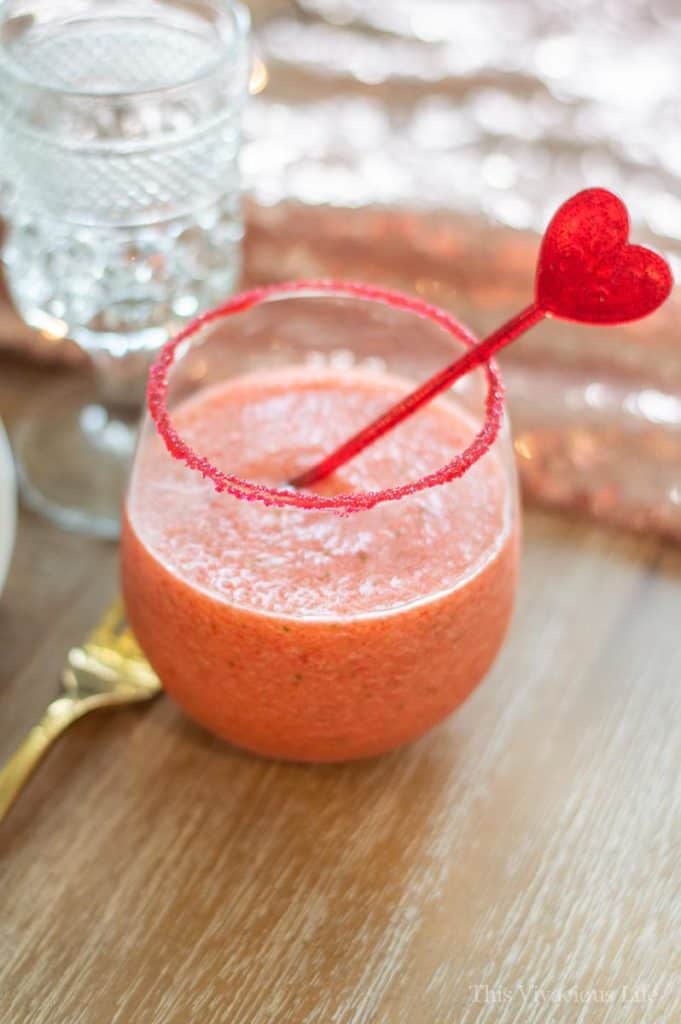 Want something savory instead of sweet? Our non-alcoholic Bloody Mary mocktail is made with fresh tomatoes for optimal flavor.
Don't worry though, you can also make it with good tomato juice. It is a savory drink that almost looks like a full meal with all the delicious garnish and believe me, nobody will mind that!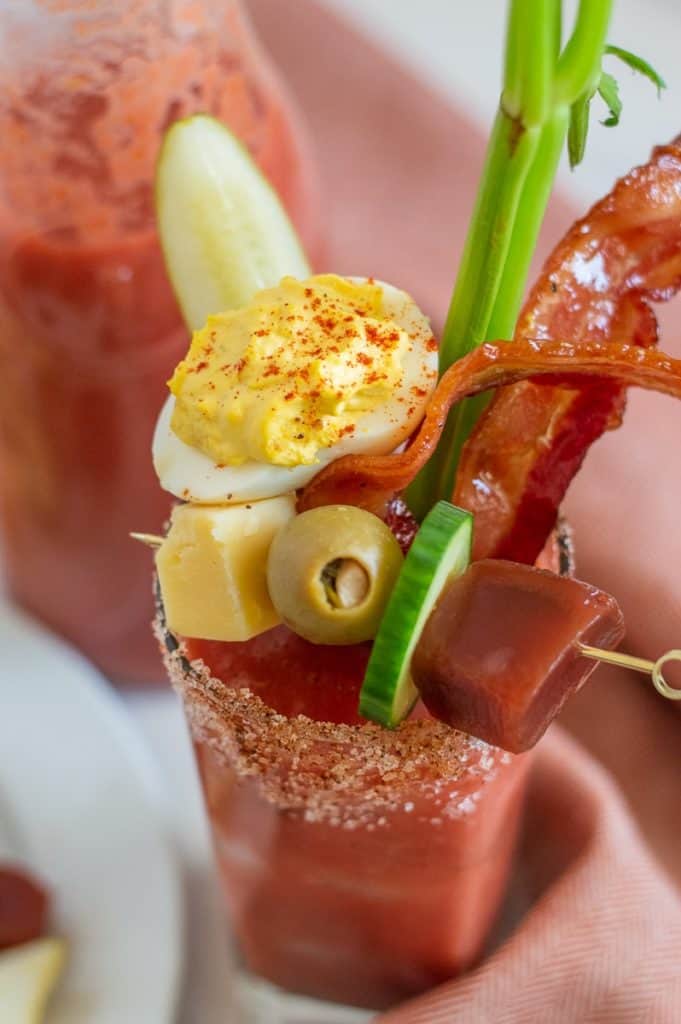 Making a non-alcoholic mimosa mocktail couldn't be easier! With just two delicious ingredients and less than two minutes, you are off to a great start to your morning or girls brunch.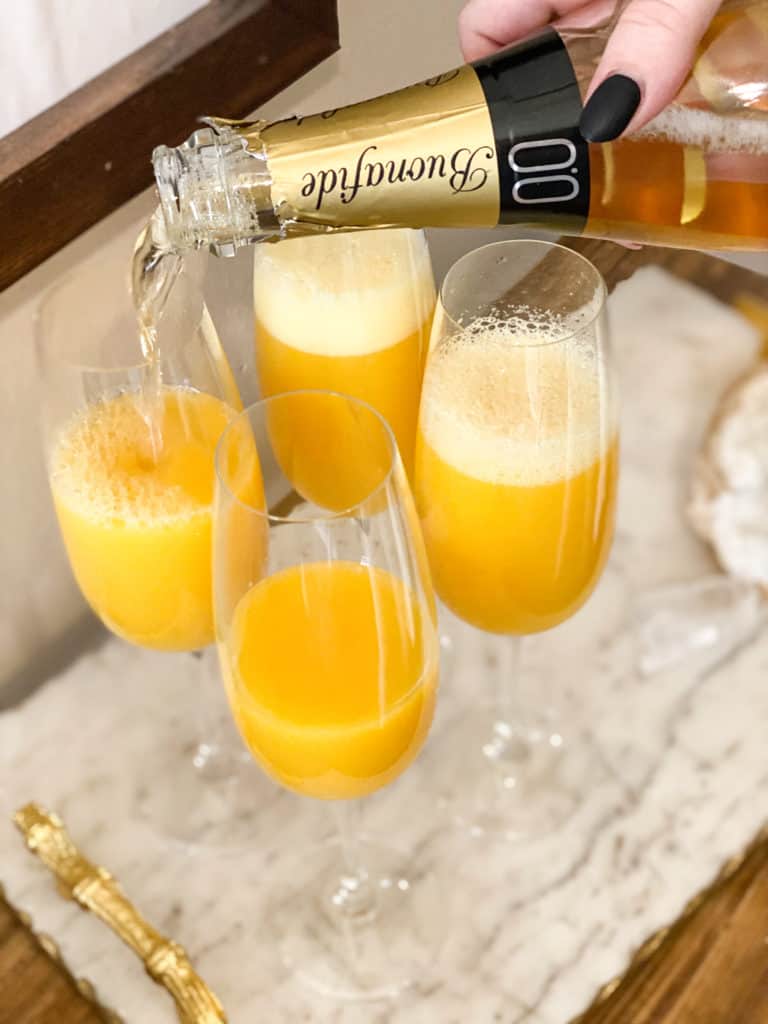 This non-alcoholic vodka and dirty martini mocktail recipe is sure to please any palate. There are only three ingredients and a few simple steps to make this soft cocktail come together.
This three ingredient non-alcoholic gin and tonic is going to be your favorite summer dry cocktail. This mocktail is refreshing and takes only minutes to make.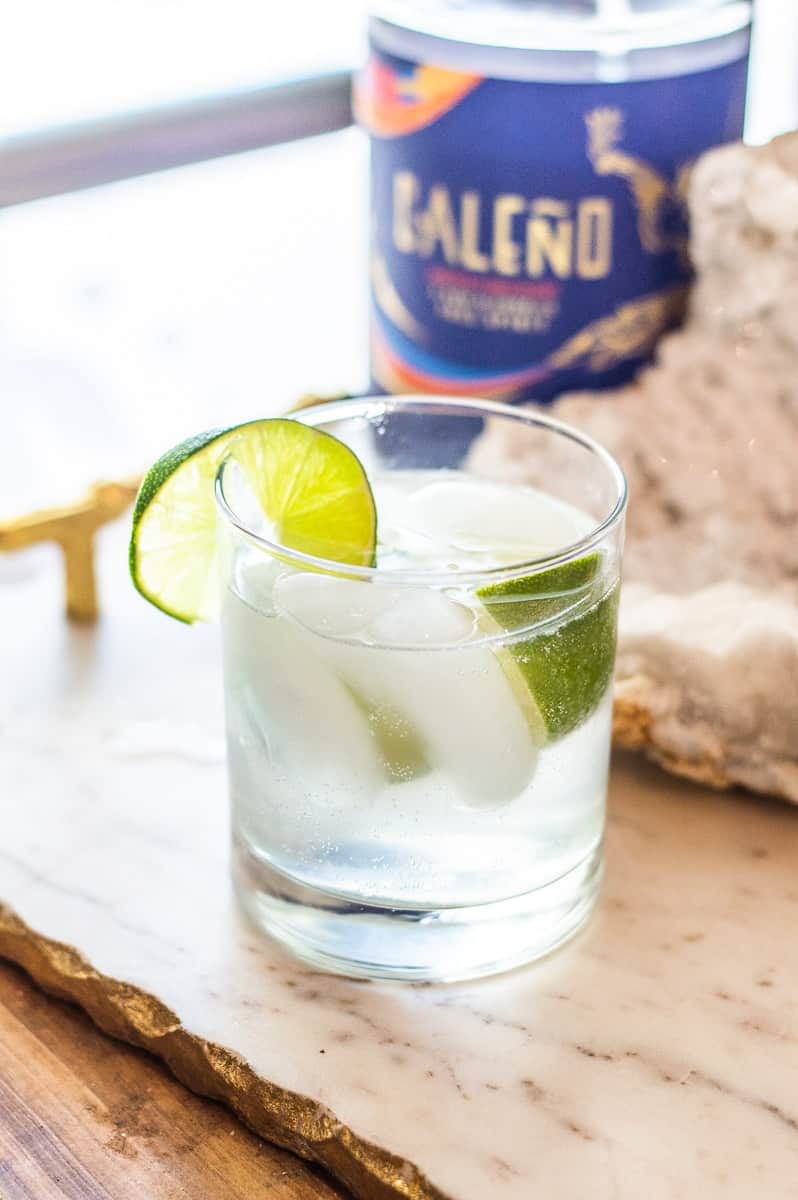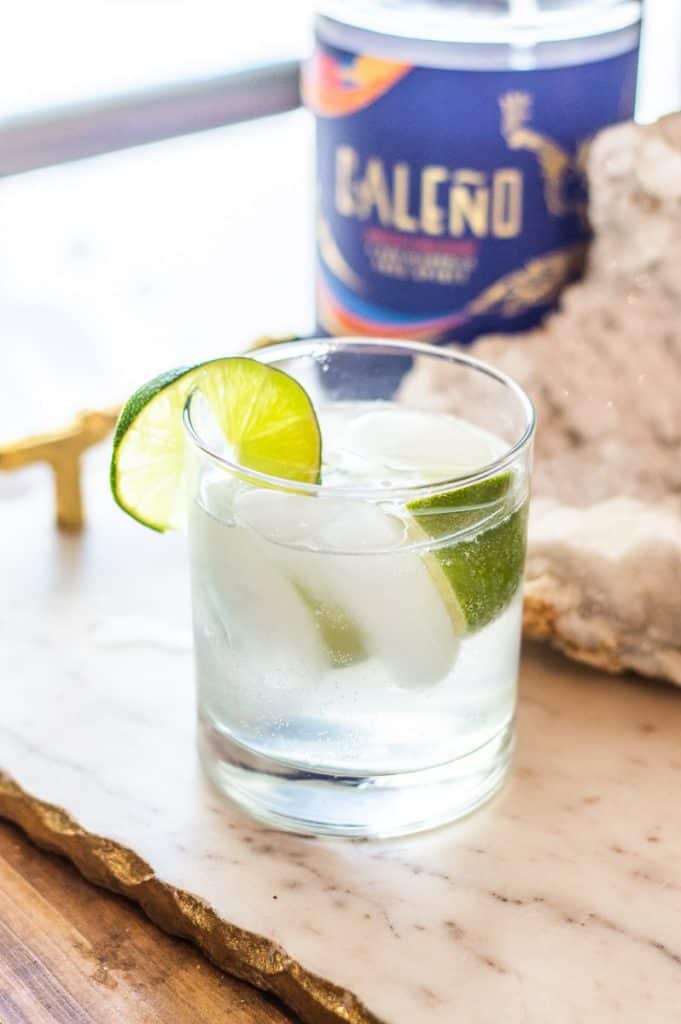 Use our raspberry simple syrup to create this easy and delicious non-alcoholic raspberry tom collins featured in our summer mocktails.
You can get creative with this recipe and use any of these simple syrups…
OR make the cranberry simple syrup we do in this cranberry mocktail or the grapefruit simple syrup in our grapefruit mocktail to add an extra fruity flavor.
Our lavender lemonade and limeade drinks are both so refreshing and perfect for any summer gathering! Both take less than 5 minutes to make and even the kids will love them.
Our 5 MINUTE creamy, fruity non-alcoholic pina colada mocktail is perfect for summer! It has all the flavors of the beach but none of the booze. Everyone will love it and can enjoy it together too.
This white Russian mocktail is a family favorite that is easy to make and so delicious! You can make it with coffee but it also works with brewed cocoa beans or coffee flavored syrup if you prefer. Either way, it is going to be delicious!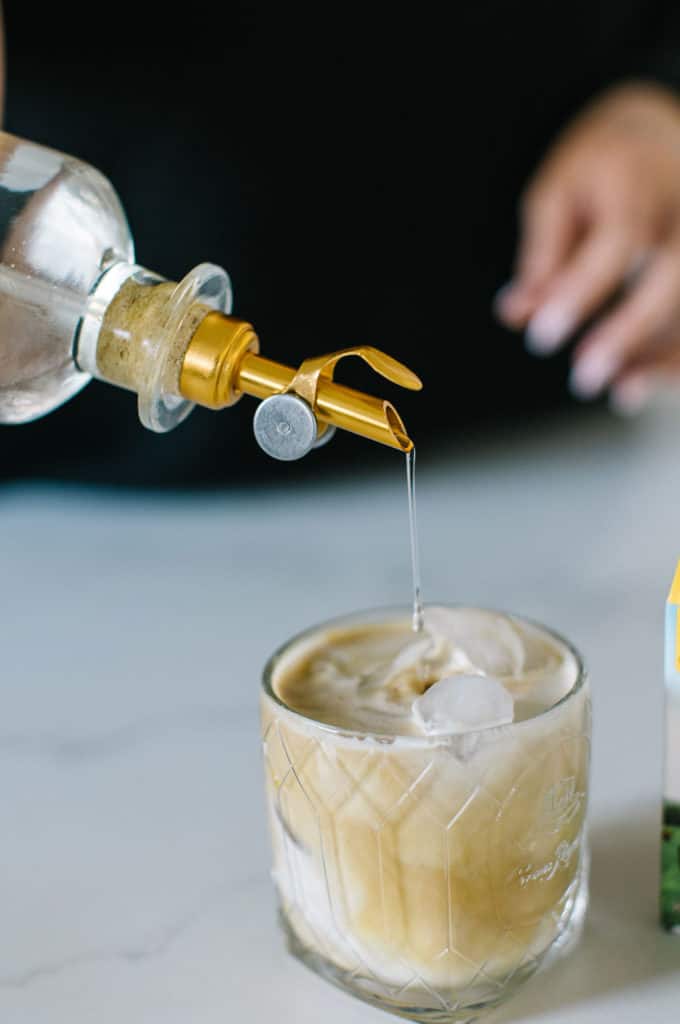 If mom wants something warm and cozy, this crockpot apple cider has only a few simple ingredients and steps to deliciousness. Plus, it makes your house smell incredible!
This non-alcoholic prosecco drink with pomegranate and cranberries is the perfect mocktail to serve at any gathering! It not only looks gorgeous but has great flavors as well. Plus, it only takes a few minutes to make.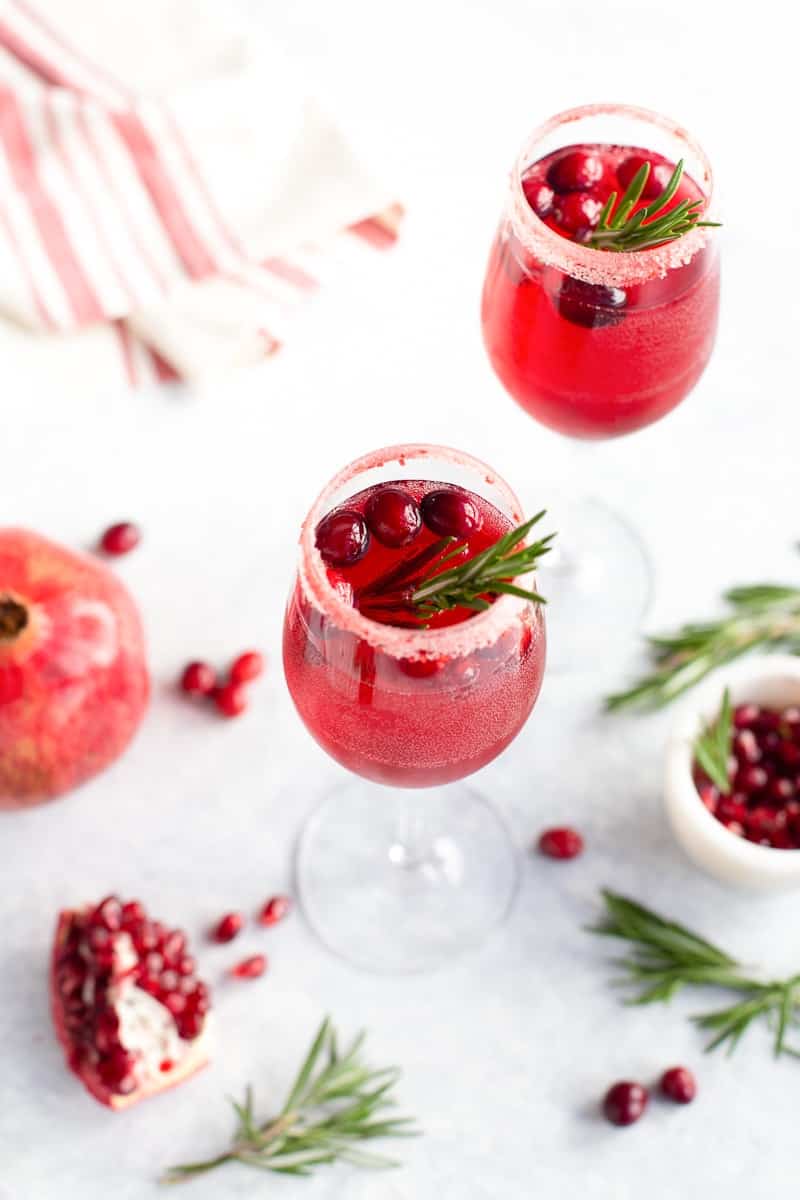 Our ginger beer mocktail is the perfect mocktail for a special occasion. It is fun to serve during the holiday season, playing into that ginger flavor, and has quickly become one of our favorite drinks around here.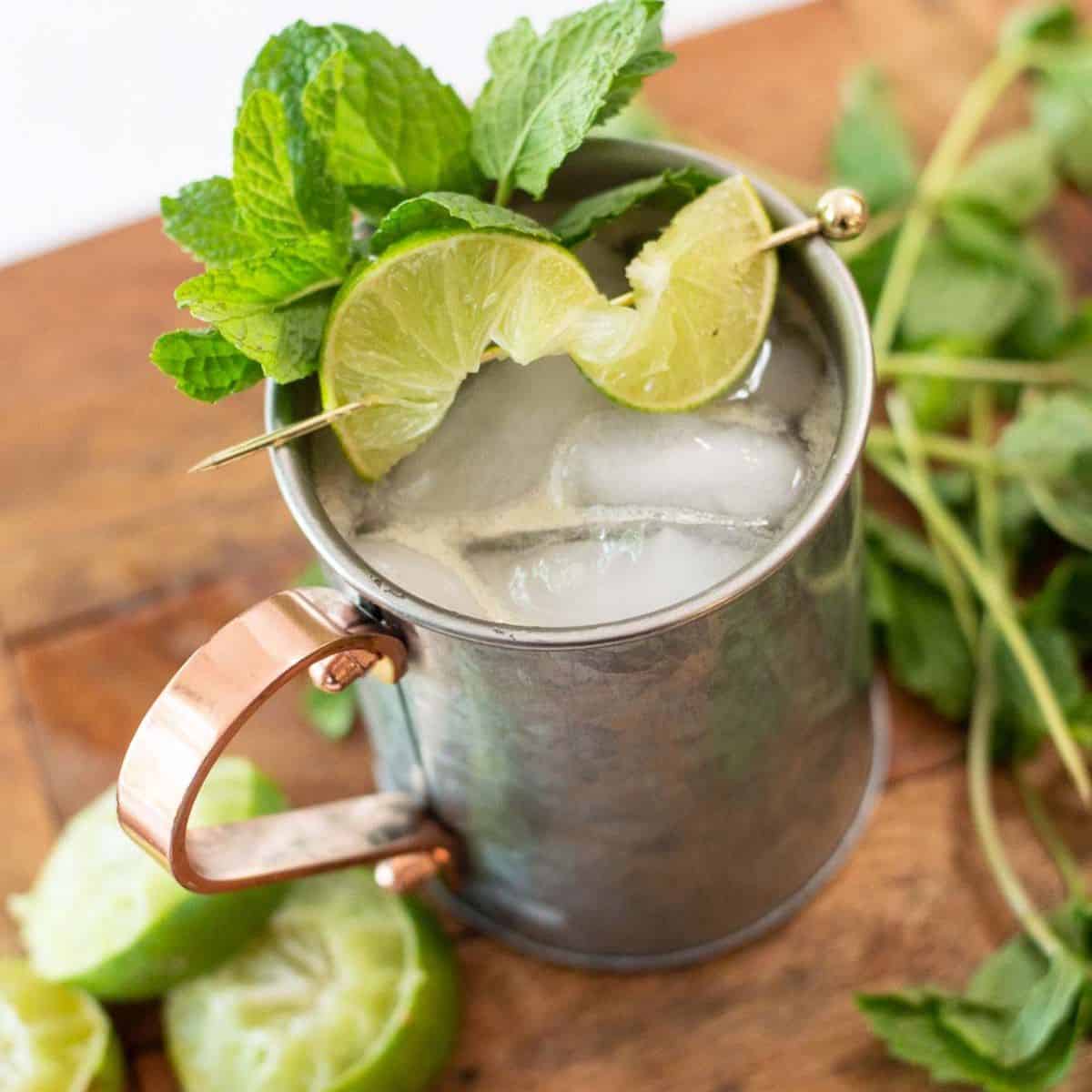 We hope all of these delicious Mother's Day mocktails help you prepare that special meal for mom this year…