this post may contain affiliate links
I love the Christmas season! There are all of the great decorations like a Christmas tree, traditions like singing Christmas songs, and the best part (in my opinion) is the making yummy treats and drinks like these Christmas punch recipes non alcoholic.
There are a lot of Christmas cocktails out there, which makes it hard for those who do not drink. That is why I have come up with a list of festive drinks and non-alcoholic Christmas punch recipes. They will be perfect for your next party!
Many people do not drink for a variety of reasons. Some are avoiding added sugar that comes from alcohol in drinks, whereas others have health conditions that prevent them from consuming alcohol.
That's why an easy Christmas punch recipe is great to have. You don't want people on your guest list to feel excluded from your holiday party!
You will find plenty of holiday punch recipes here. We have ones that use pomegranate juice, orange slices, cinnamon sticks, candy canes, and even cute holiday individual glasses for that atmospheric look.
Subscribe to This Vivacious Life
Receive a free e-book of Instant Pot recipes!
A bowl of Christmas punch really adds an extra festive touch to your Christmas dinner or your next Christmas party. Plus, it creates a great gathering place for guests.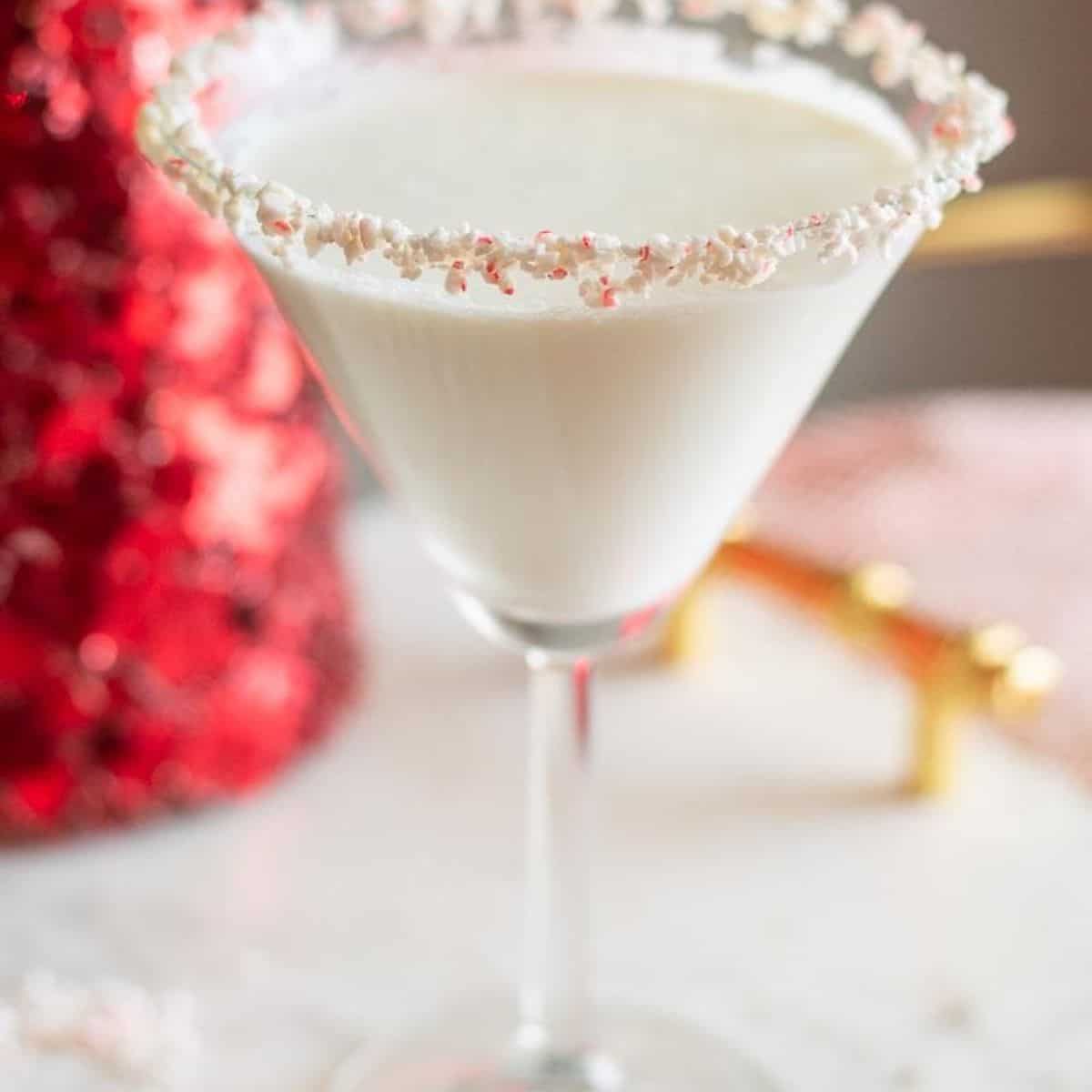 Who knew Christmas mocktails would become so popular? People really are looking for festive non-alcoholic holiday drink options this holiday season.
Christmas mocktails are all the rage because they can be enjoyed by your whole crowd.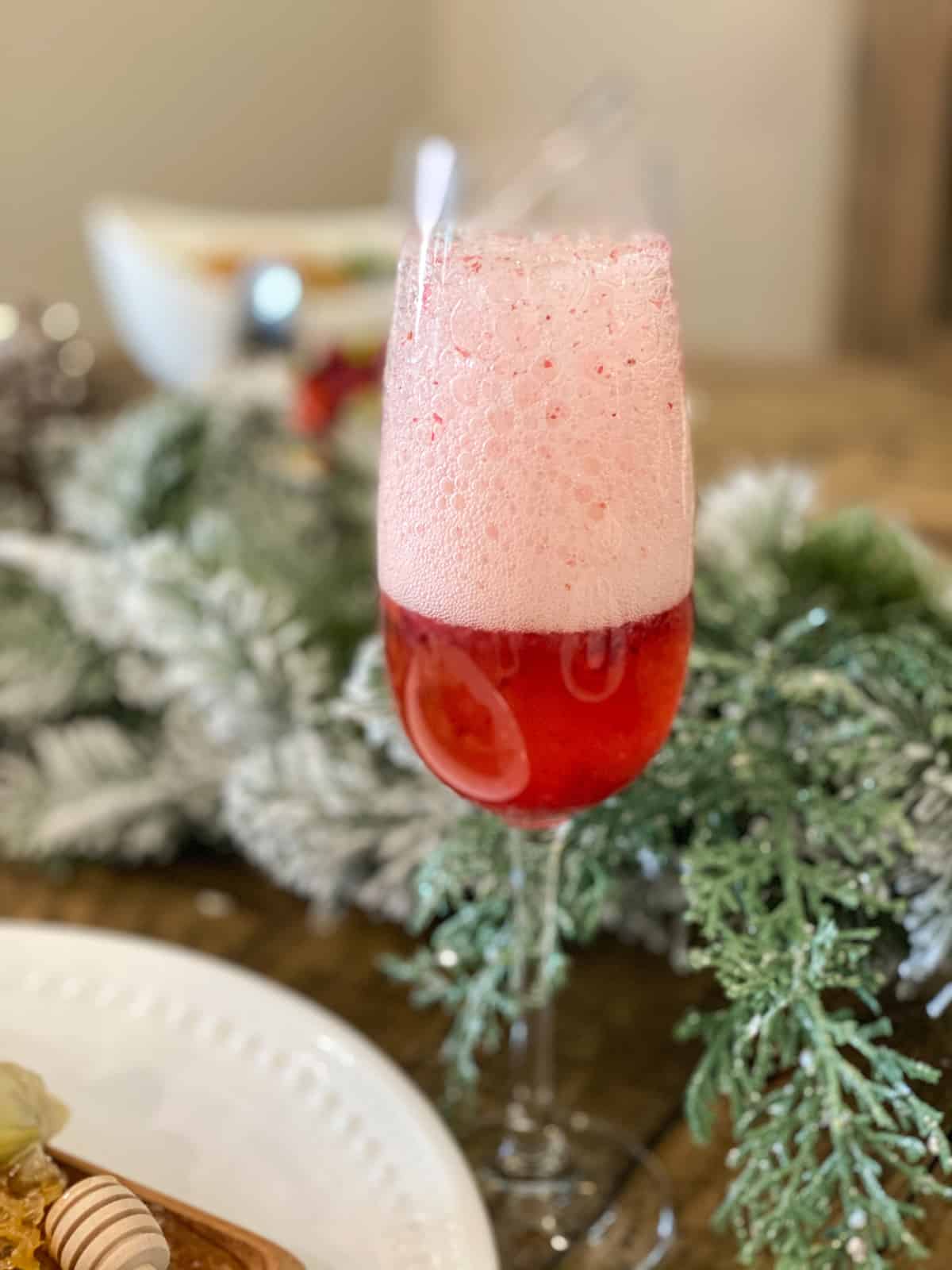 This cranberry mocktail is perfect for any holiday or winter gathering! Cranberry sauce, cranberry simple syrup and pomegranate arils come together beautifully in an artful non-alcoholic beverage.
Serve it up at your next holiday dinner party for the perfect toast. Here are some other sparkling non-alcoholic drinks as well.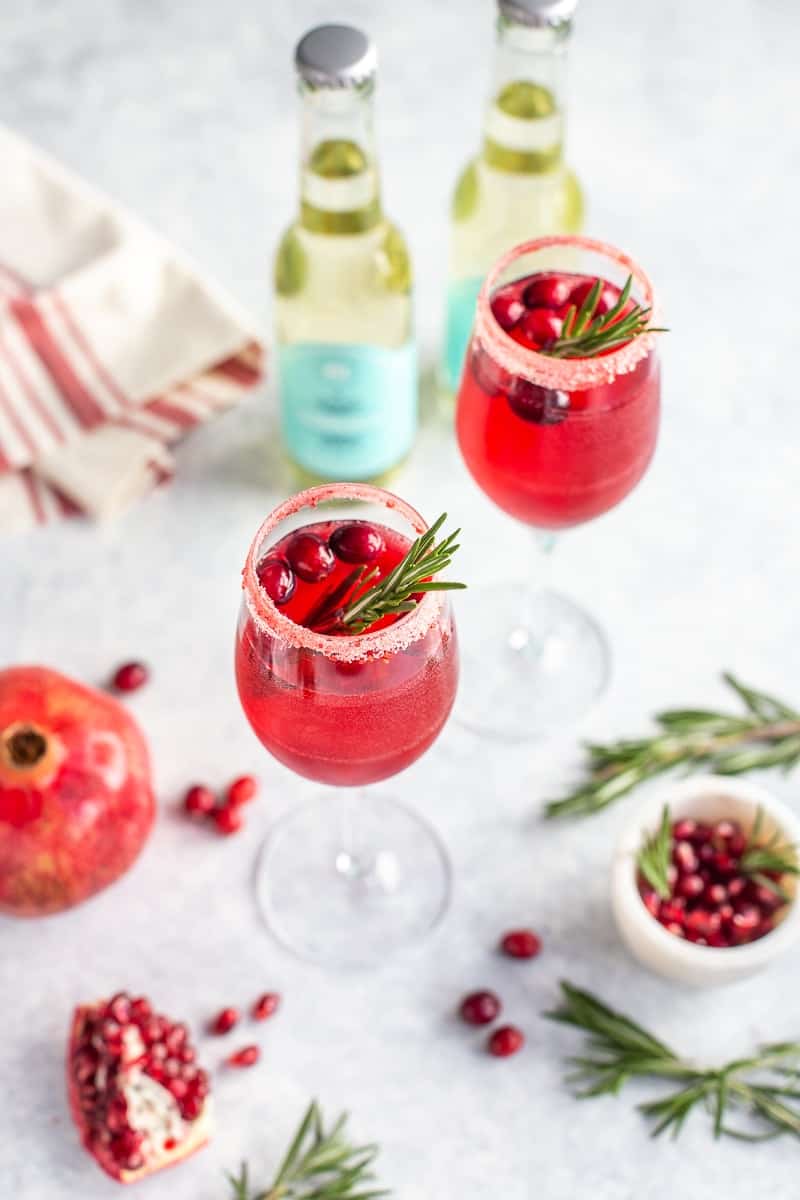 This non-alcoholic prosecco drink with pomegranate and cranberries is the perfect mocktail to serve at any gathering! It not only looks gorgeous but has great flavors as well. Plus, it only takes a few minutes to make.
Our non alcoholic mulled wine recipe is a warm drink that is great for Christmas parties. It is full of those favorite spices you think of when it comes to the holiday season.
This crockpot apple cider has only a few simple ingredients and steps to deliciousness. It is so easy to use to create your favorite mocktail, too. Plus, it makes your house smell incredible!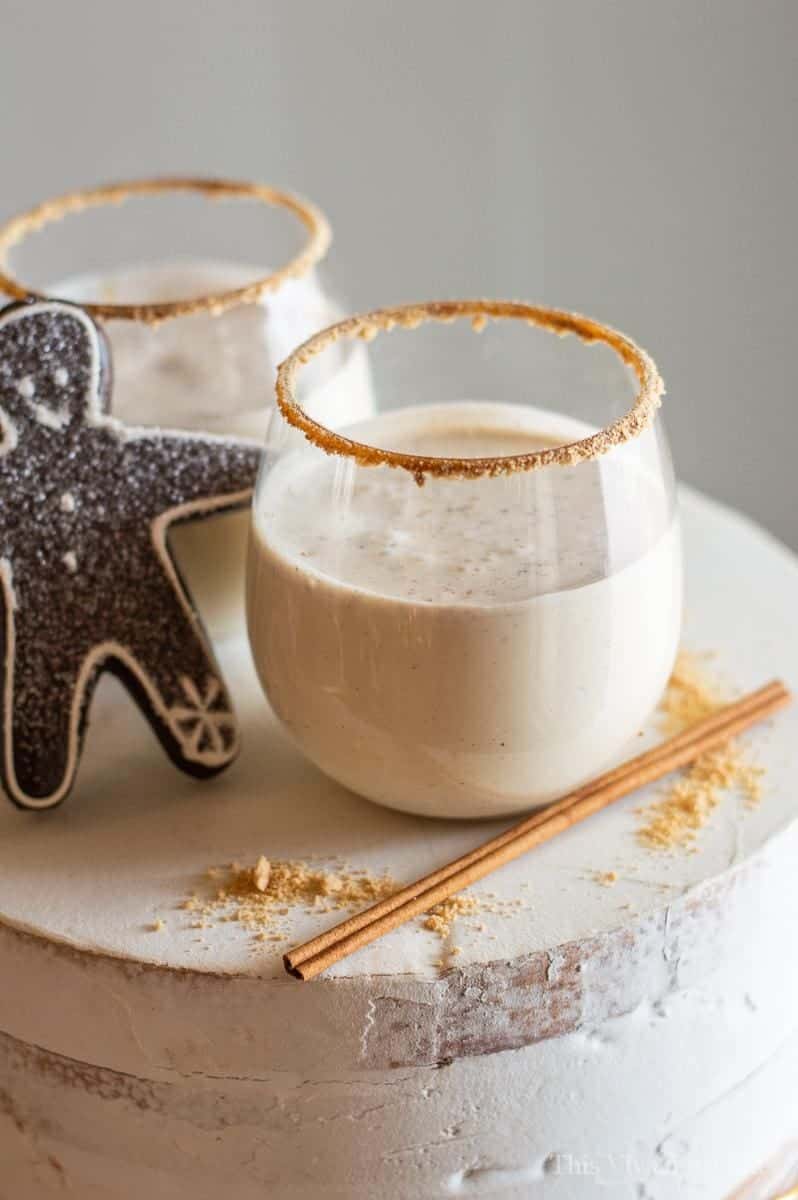 This gingerbread martini mocktail is especially festive for the holidays! It has all the flavor of your favorite Christmas cookies.
Holiday Punch is a flavorful and fruity, easy punch recipe that's sure to deliver a satisfying taste with an alluring appearance! If you're looking to spread some extra holiday cheer, it could also be served with alcohol!
Kinder Punch is made with mulling spices and hibiscus tea bags in a combination of fruit juices, apple cider, and water for a warm spiced punch! Prep this family-friendly beverage in just 5 minutes!
Seasonal scents of cinnamon and allspice float through the holiday air from this deliciously simple drink, which is The Best Homemade Wassail.
Made with apple cider, cranberry juice, and orange juice, and steeped with fresh-cut fruit and spices. This heartwarming drink is a staple for toasting in warm moments.
Serve Christmas Punch made with fresh cranberry juices, frozen limeade, and ginger ale. This is a non-alcoholic punch to serve at large holiday and Christmas parties. Put this holiday punch in a drink dispenser or a punch bowl, and garnish.
You can mix this in a beverage container or punch bowl in minutes. The tangy cranberries go so well with the lime flavors, and the ginger ale adds a sparkling finish.
Hot mulled apple juice with blackberries is a cosy, comforting and vibrant drink that can be enjoyed right through winter, not just the festive period.
Hot mulled grape juice is full of those spices associated with autumn, winter and Christmas. Since it's non-alcoholic this juice is a warm and cosy drink the whole family can enjoy.
This non-alcoholic punch is so perfect for the festive season! Simple and quick to make with cranberry juice, orange juice and ginger ale, this cranberry, orange and ginger mocktail is a refreshing drink.
The whole family can enjoy during the Christmas holidays. And it is simple enough for anyone to make.
Ponche Navideno is a sweet Mexican Christmas Punch made with a mixture of fruits. It's served warm and so inviting during the cold holiday months.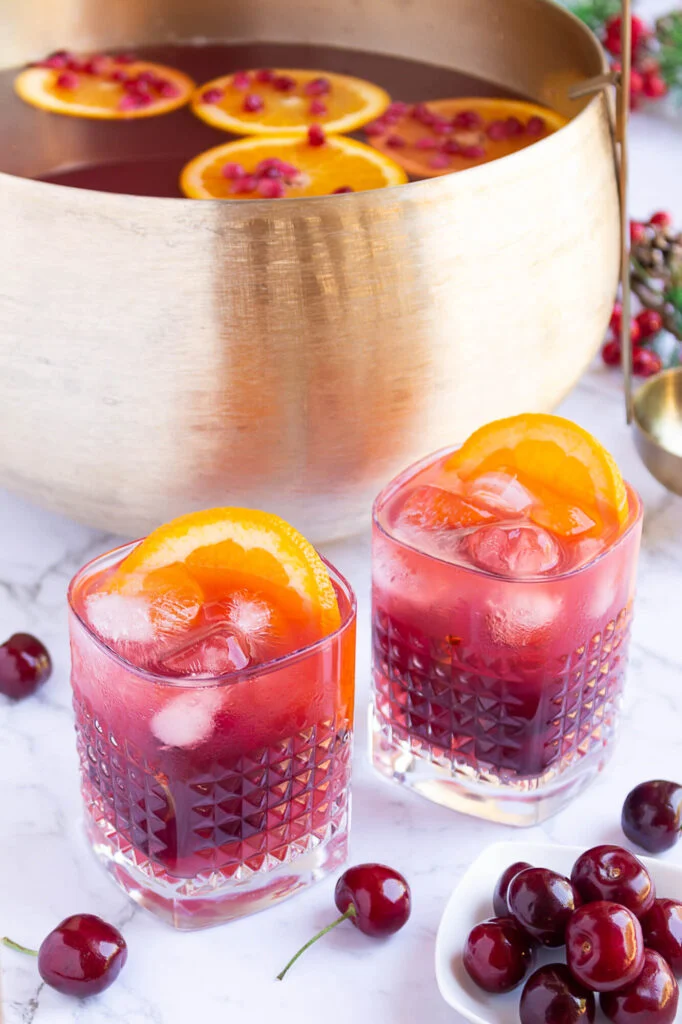 This non alcoholic Christmas punch recipe is the perfect holiday drink. It can be made in a big batch for a Christmas party of for 1.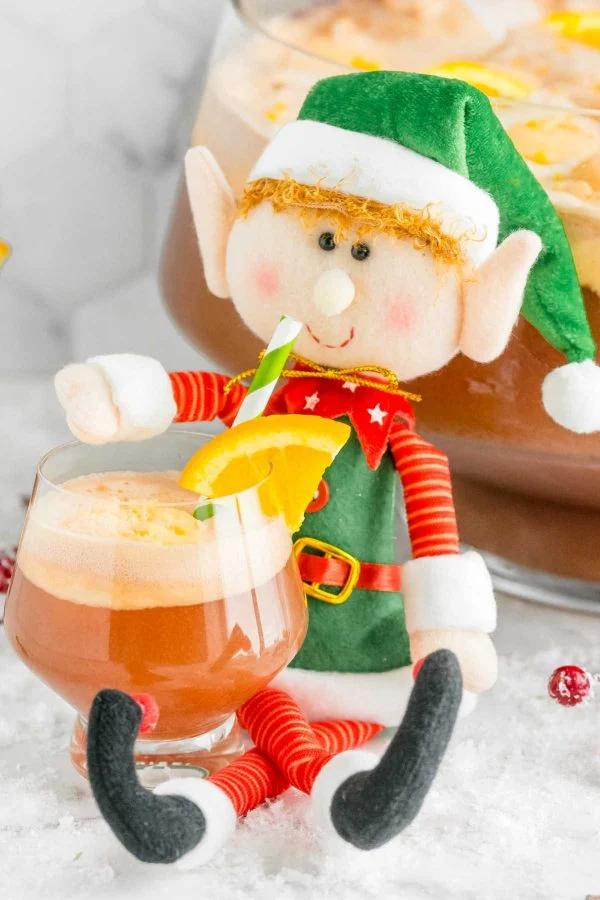 This easy non-alcoholic Christmas Punch recipe is always a party favorite. All you need are just 4 simple ingredients and a large punch bowl!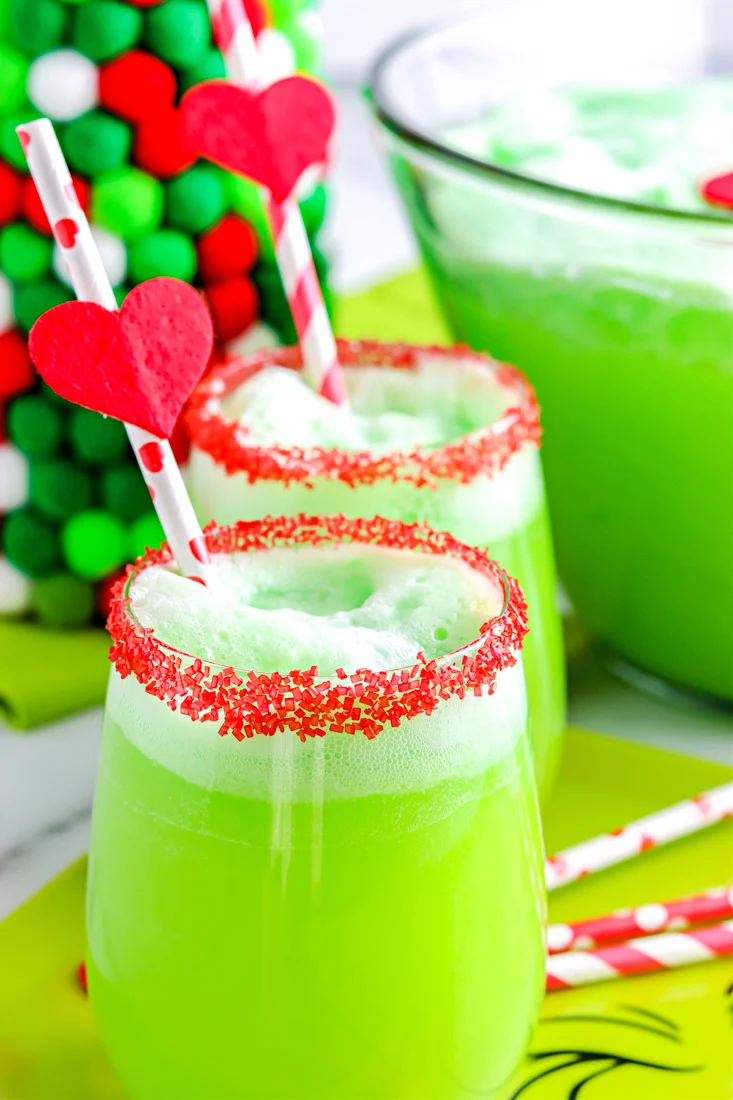 This easy Grinch Punch recipe is a fun, festive lime sherbet punch that's perfect for holiday parties. All you need are just a few minutes and a handful of ingredients to make this recipe.
Enjoy this creamy and family-friendly Eggnog Punch during the holidays this season! It's perfect for office or classroom parties.
This Non-Alcoholic Apple Cider Punch is a favorite for all ages. It uses fresh cider, ginger ale and sparkling grape juice for a sweet touch.
This warm orange cherry punch is sweet and delightful for the holiday season. It's flavored with winter spices, like cinnamon, allspice and cloves.
Celebrate the holidays with this Cranberry Punch! It's the perfect complement to your big meal.
We hope you have a Merry Christmas and great holiday season! We know making a delicious holiday party drink will bring extra holiday spirit into your home.